Jazz up your dining room with these stylish twine light fittings! They are so simple to make!
Materials you will need:
cold glue
corn starch (Maizena)
balloons
sisal twine
light fittings with electrical cord
light bulbs
bowl
spoon
paintbrush
pin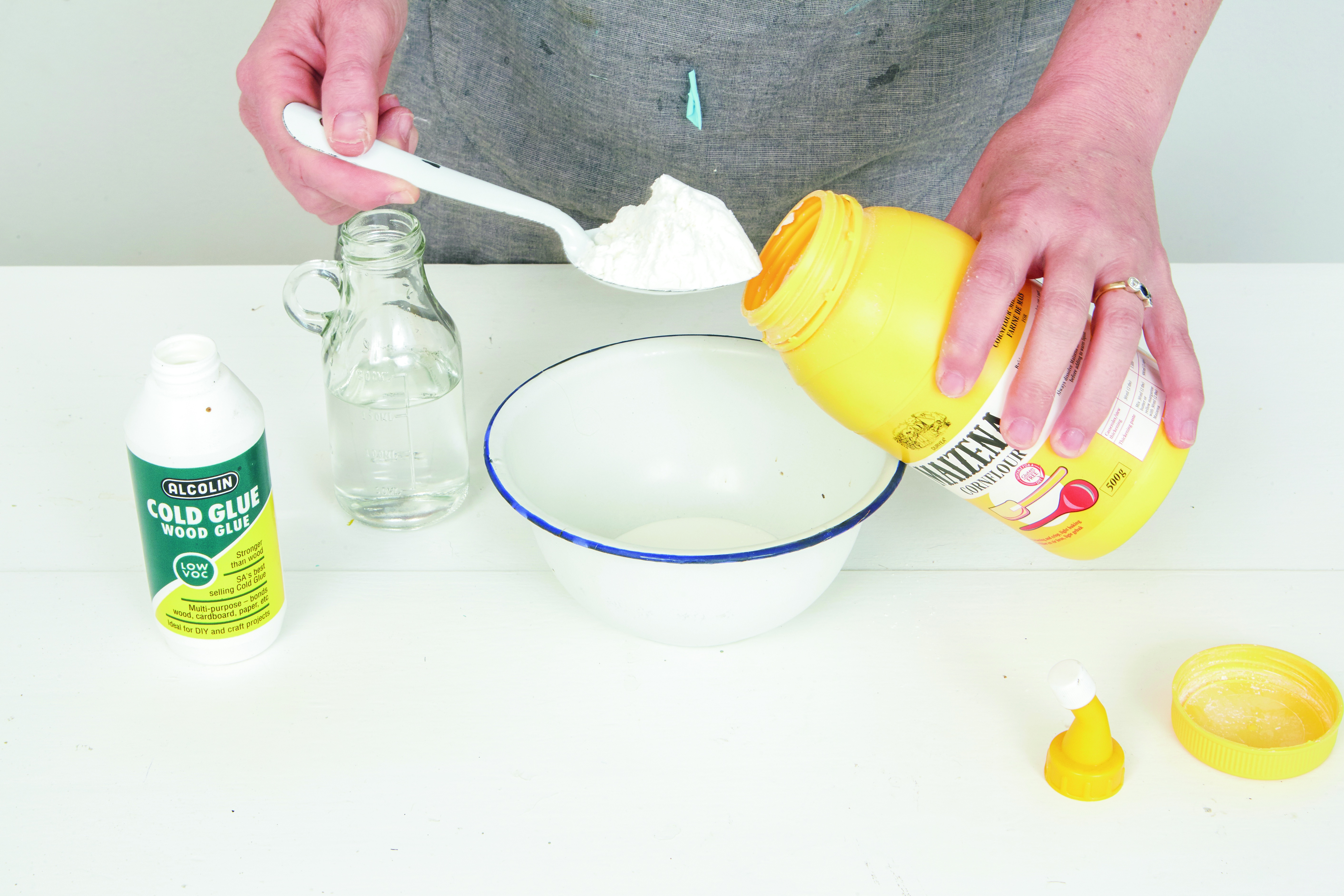 Step 1
Make a glue-and-starch mixture (2 parts glue: 2 parts corn starch: 1 part water) in a bowl. The measurements don't have to be exact; you're aiming for a paintable mixture. Mix with a spoon; you can make a big batch or mix smaller batches as you go.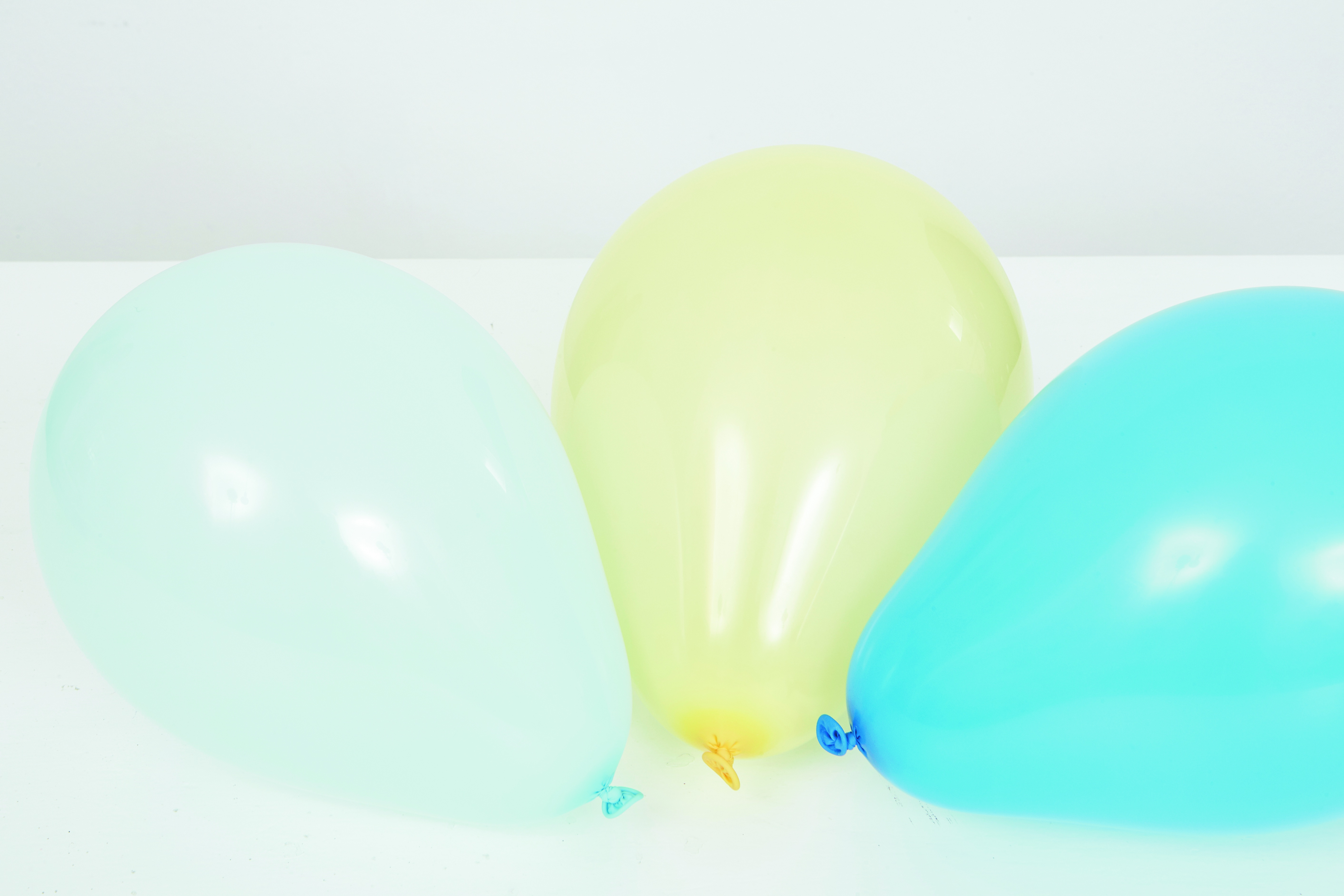 Step 2
Blow up the balloons.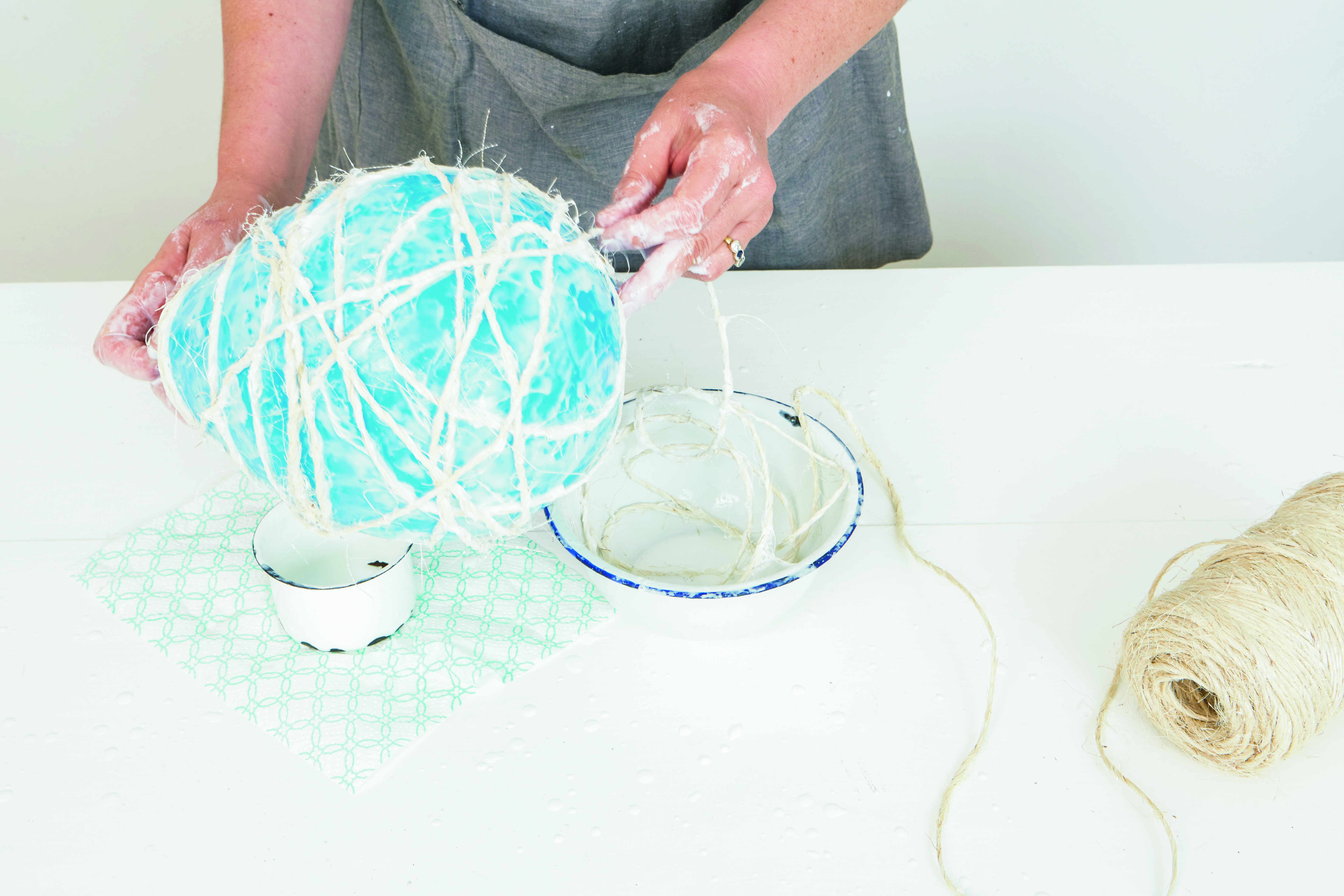 Step 3
Dip the twine in the mixture then wrap the balloon with it in a crisscross fashion. It's a bit slippery to begin with but it becomes easier once you get the hang of it.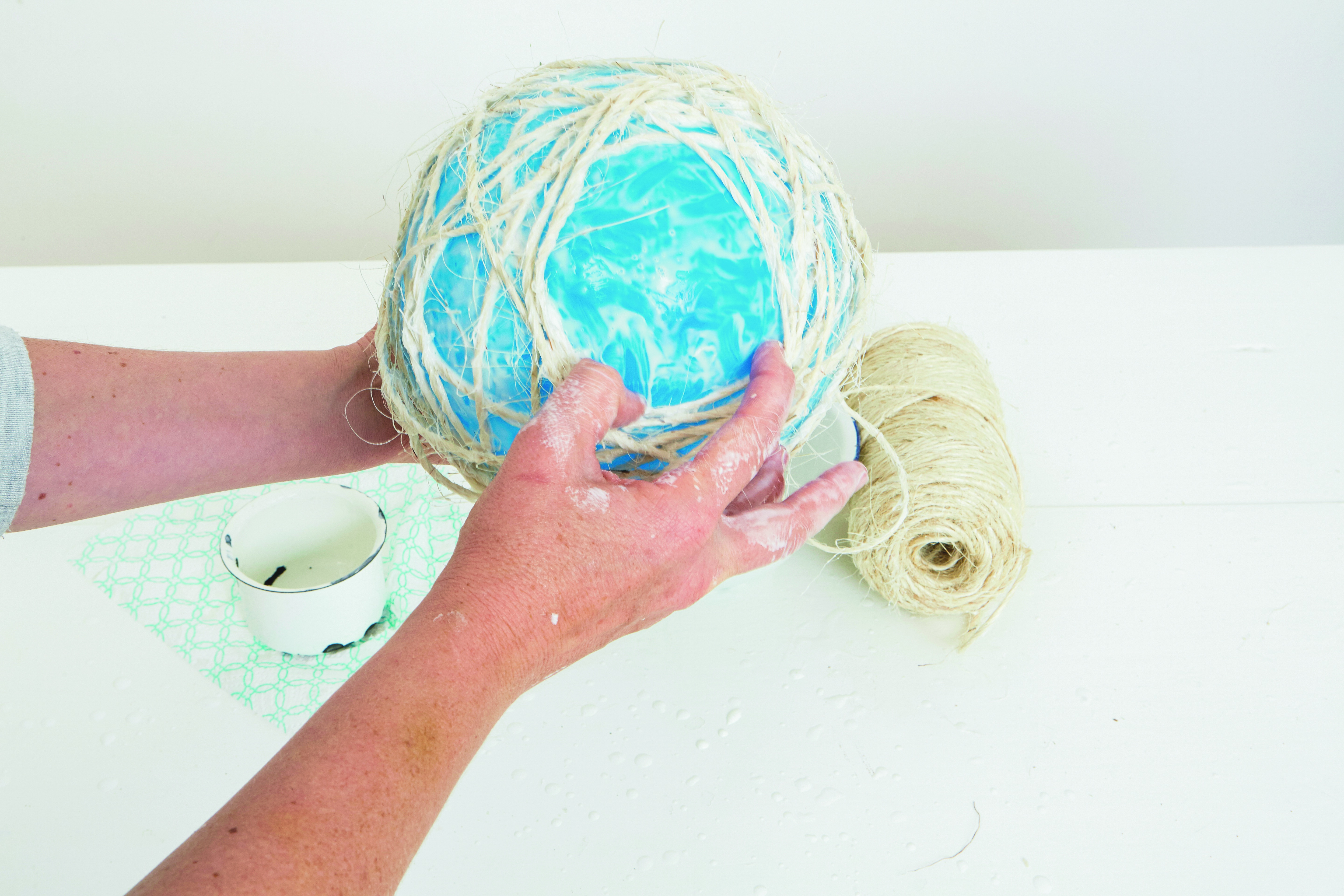 Step 4
Once the balloon is wrapped to your liking – it can be densely covered or have bigger spaces in-between.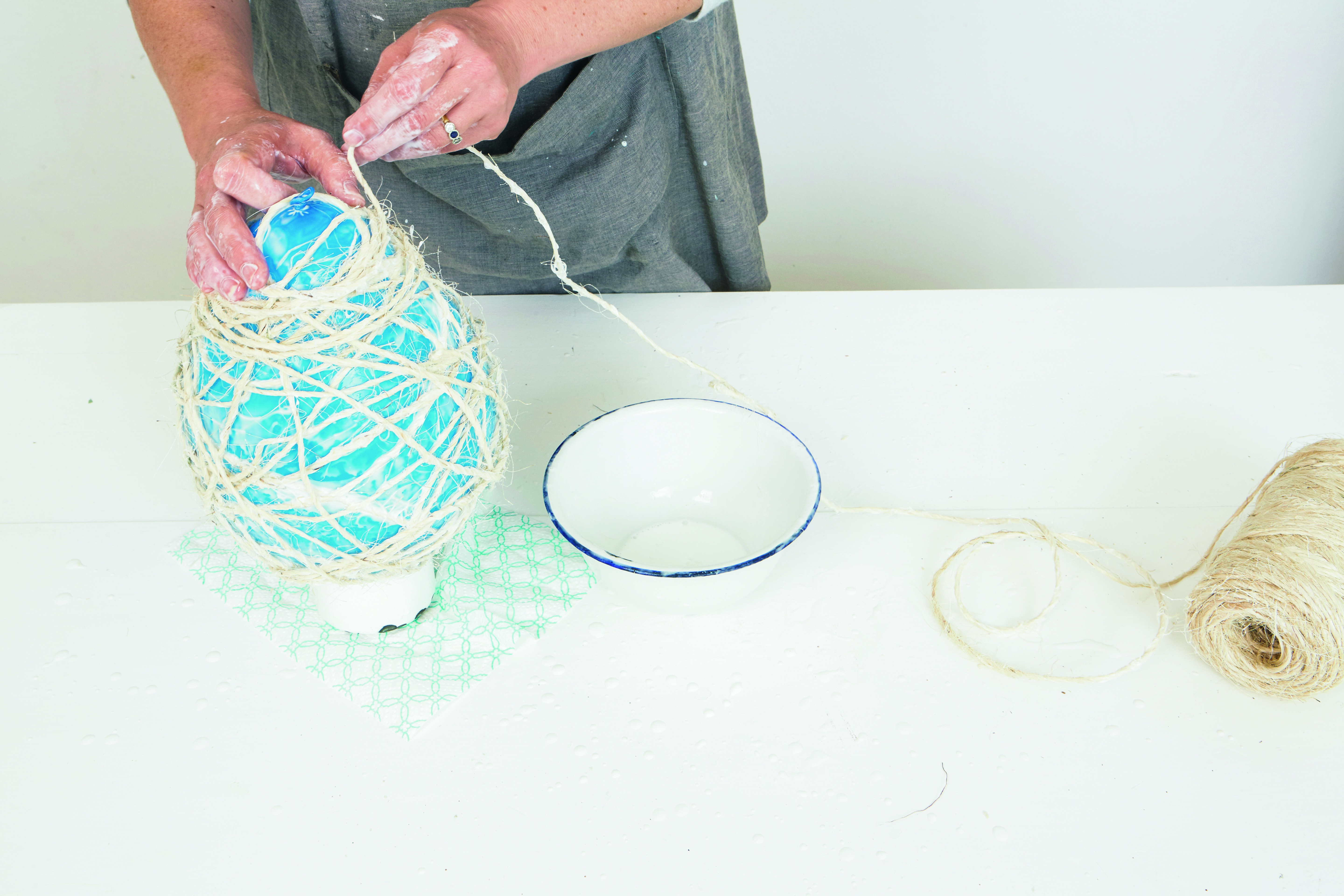 Step 5
Reposition the twine at the base of the balloon to make a gap big enough for a light bulb to fit through.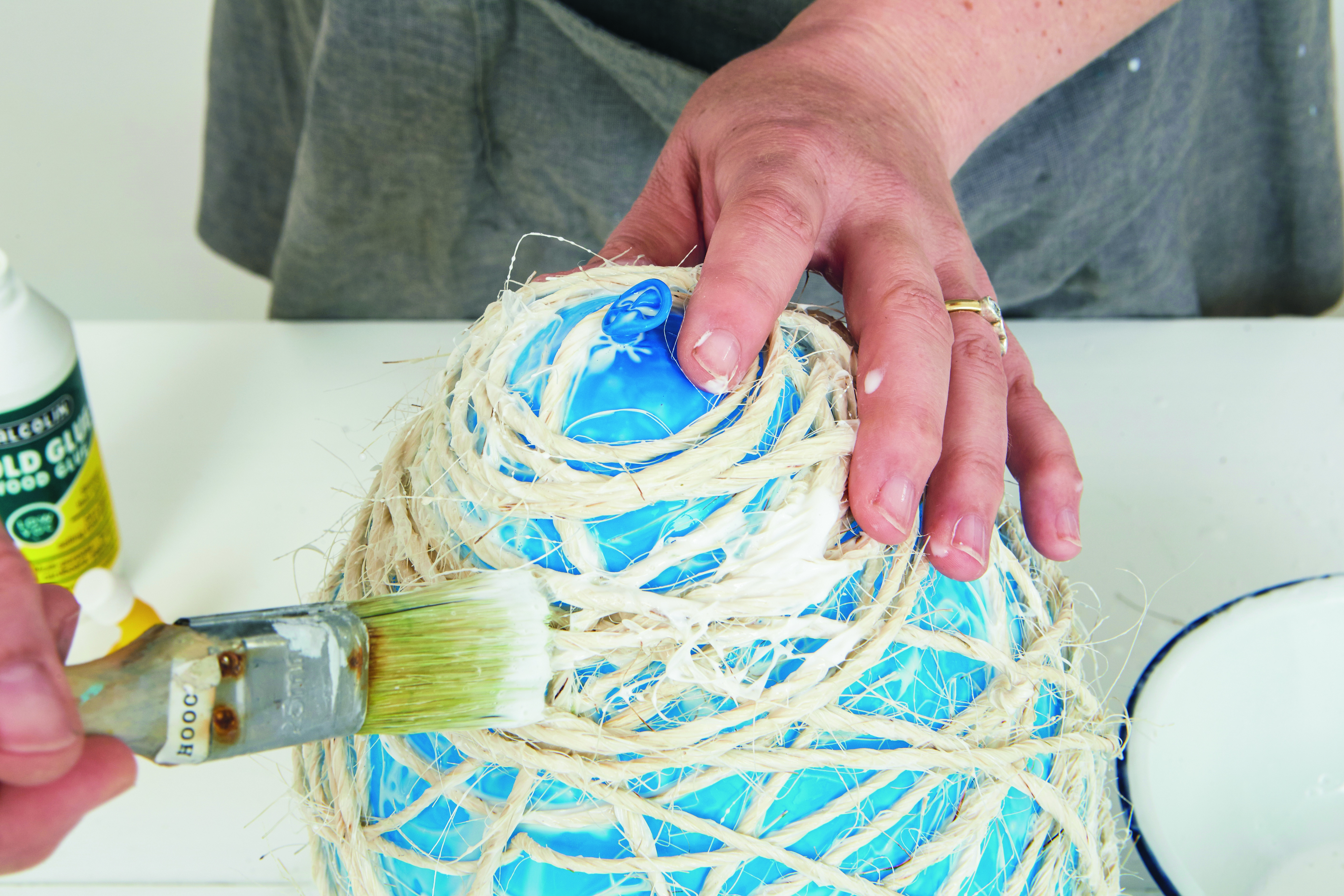 Step 6
Use a paintbrush to paint some of the mixture over the twine.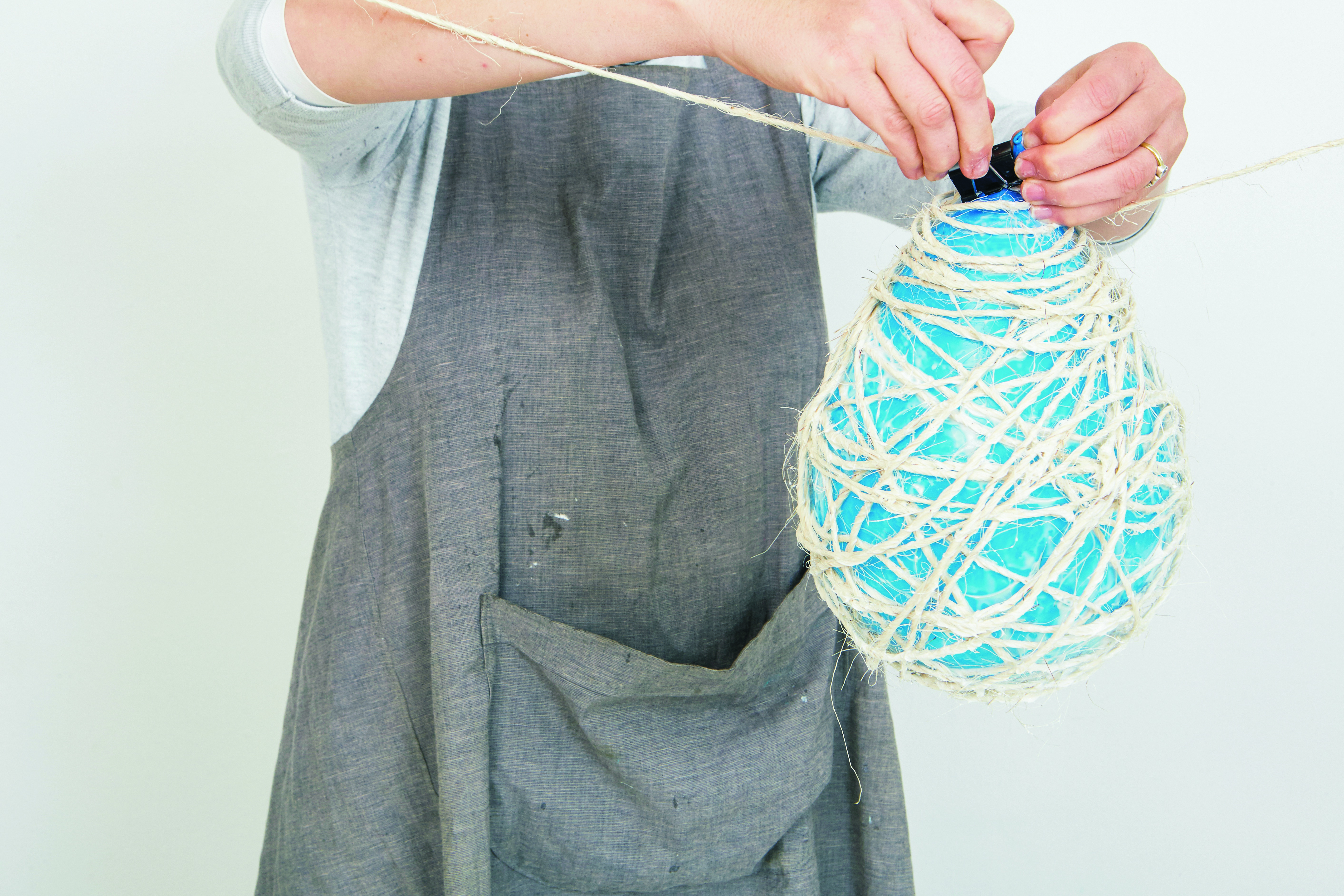 Step 7
Hang the balloon up to dry out for 24 hours.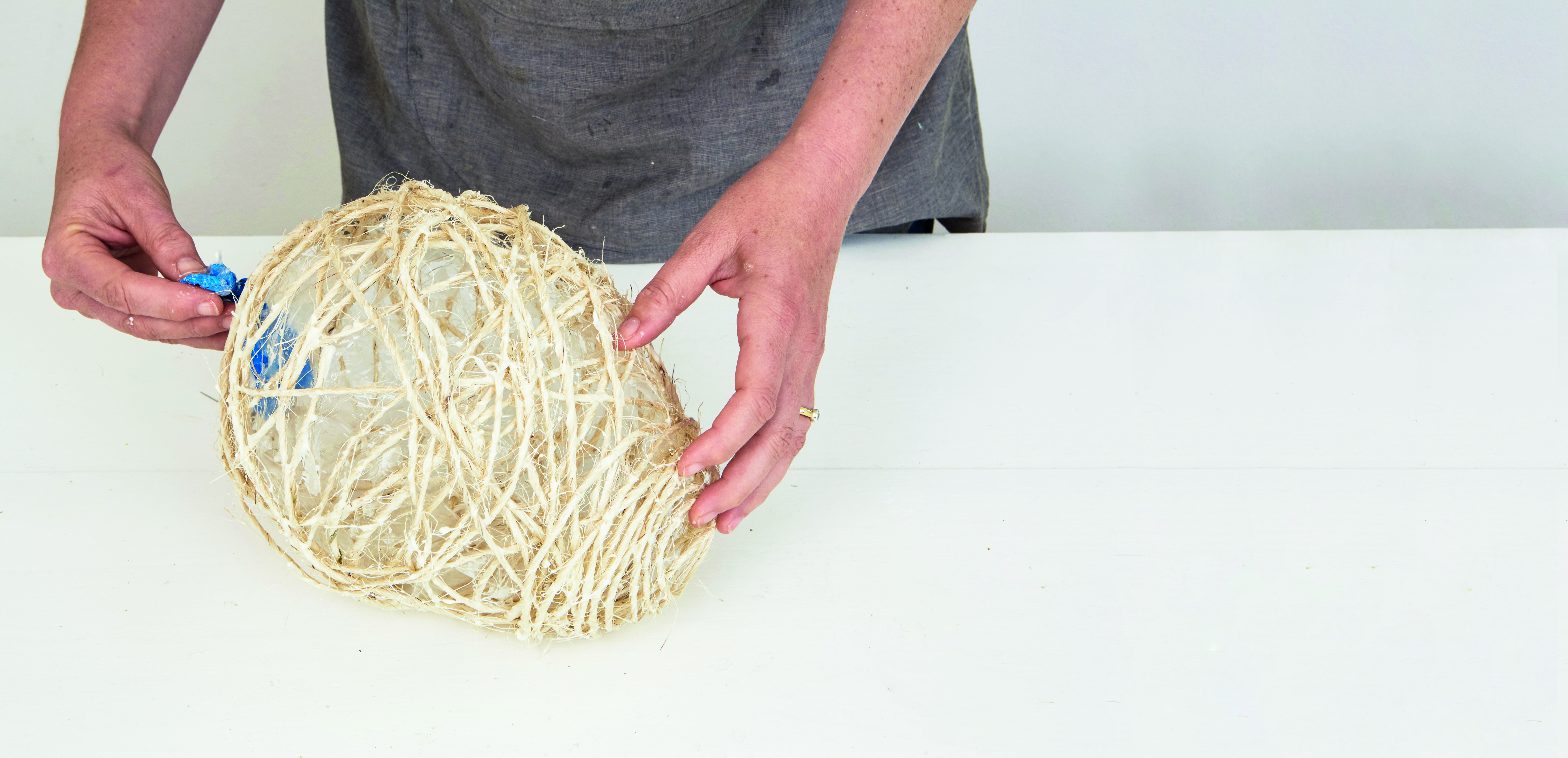 Step 8
Once the twine has dried completely, pierce the balloon with a pin. Remove the balloon from the inside of the pendant and any 'skin' that has formed between the twine.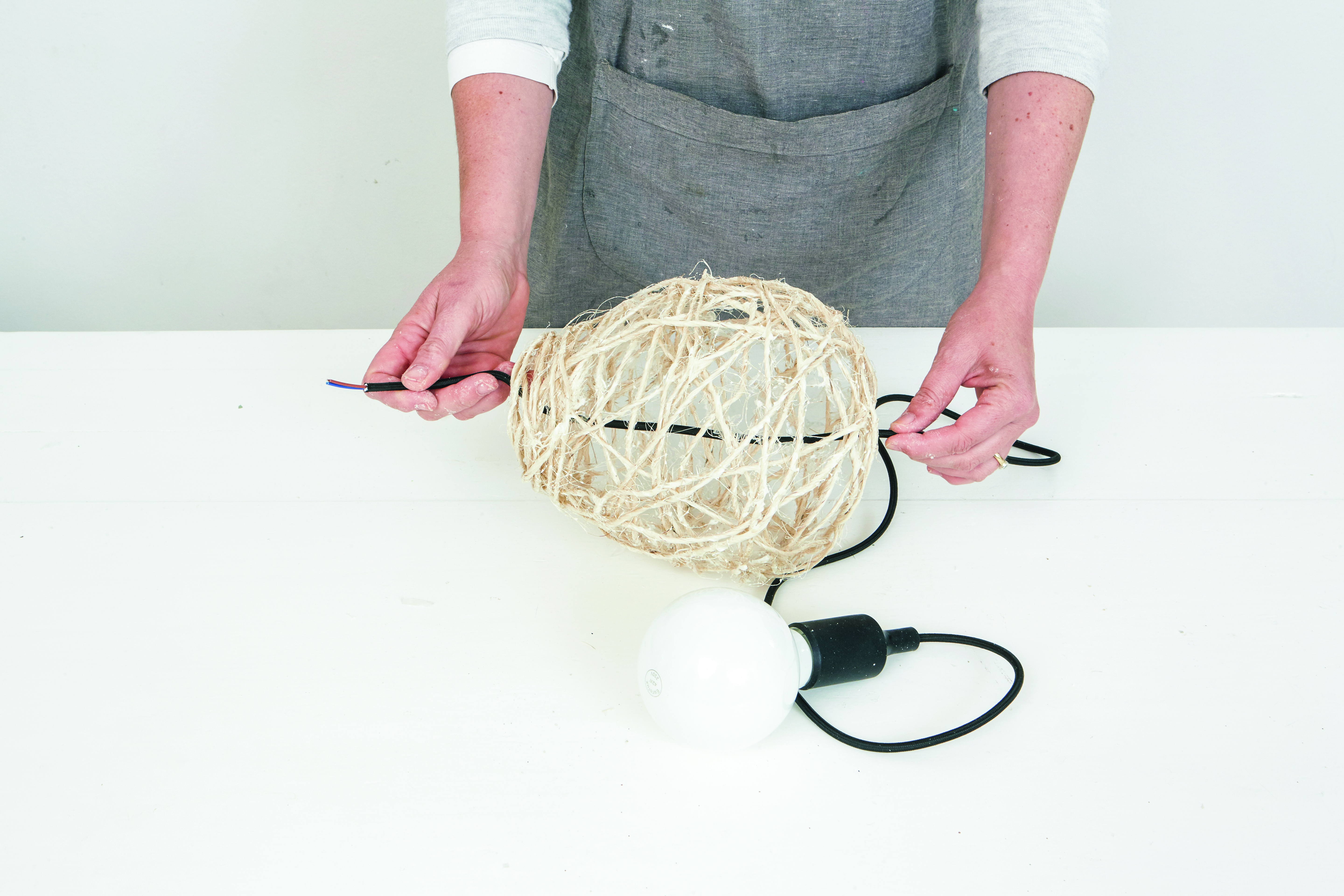 Step 9
Insert the light fitting through the base of your pendant. Screw in the light bulb (use an energy-saving bulb that stays cool, posing no fire risk to the twine cover). Hang up the pendant.
Credits
Referenced from Gallo images / Home Magazine