In this DIY we're going to be building a brick fire pit with a steel liner.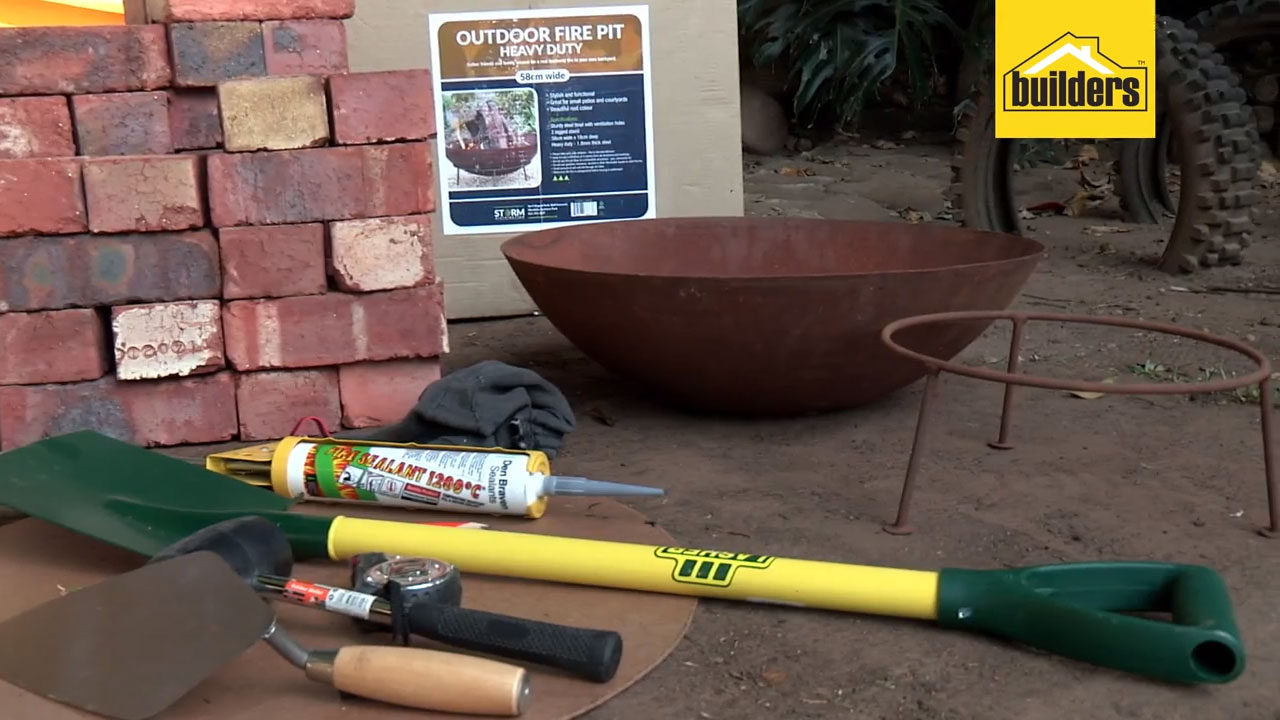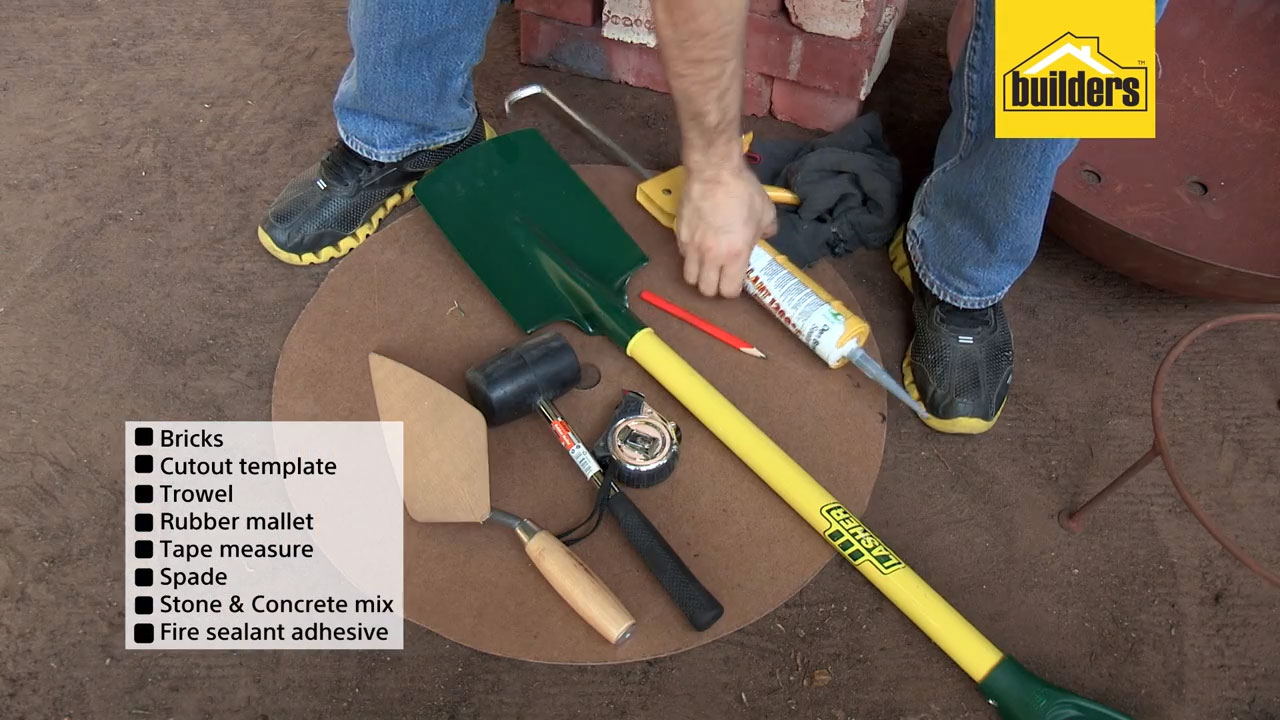 Materials you will need:
A steel liner (if you're not going to be using a steel liner, you must use firebricks and refractory cement to ensure that your pit is protected from the heat and the cement won't crack. (also can be called a steel bowl or fire pit kit)
Bricks for decoration
A cut-out template to ensure that your pit is a perfect circle
A trowel
A rubber mallet
A tape measure
A spade
Stone and concrete mix
Fire sealant 1200° adhesive
Spirit level
Cement
Gravel
*You can use the sealant to glue the bricks as a quicker and more reliable way of fireproofing.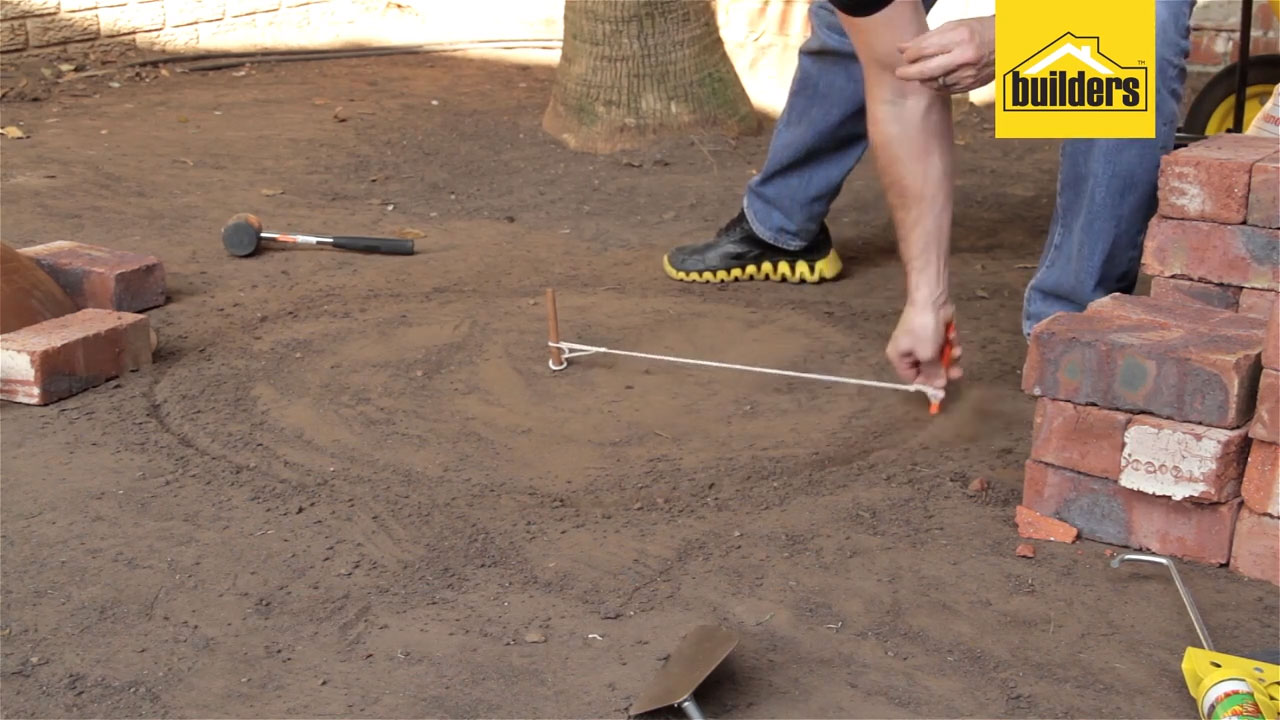 Step 1
Mark out the perimeter of the firepit. Add a bit of space to take into account the diameter of the steel liner.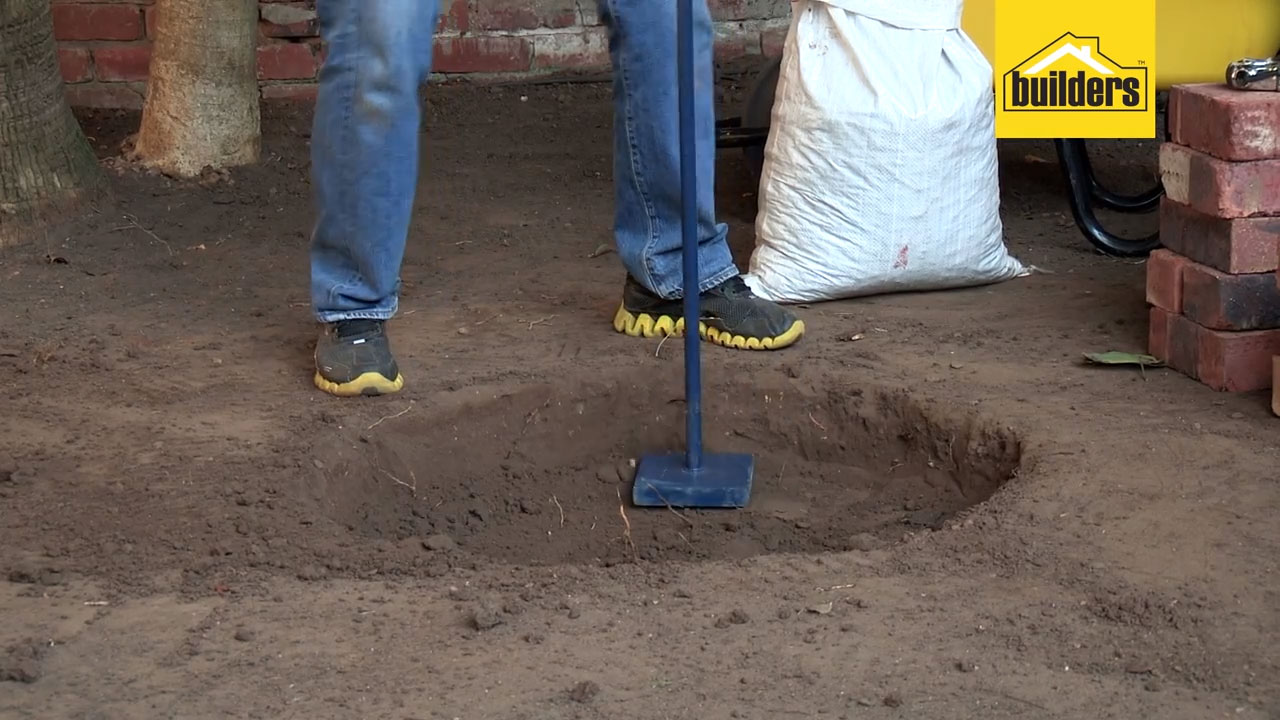 Step 2
Dig out the soil to a depth of about 150mm. Flatten and level the bottom of the shallow pit and add the gravel.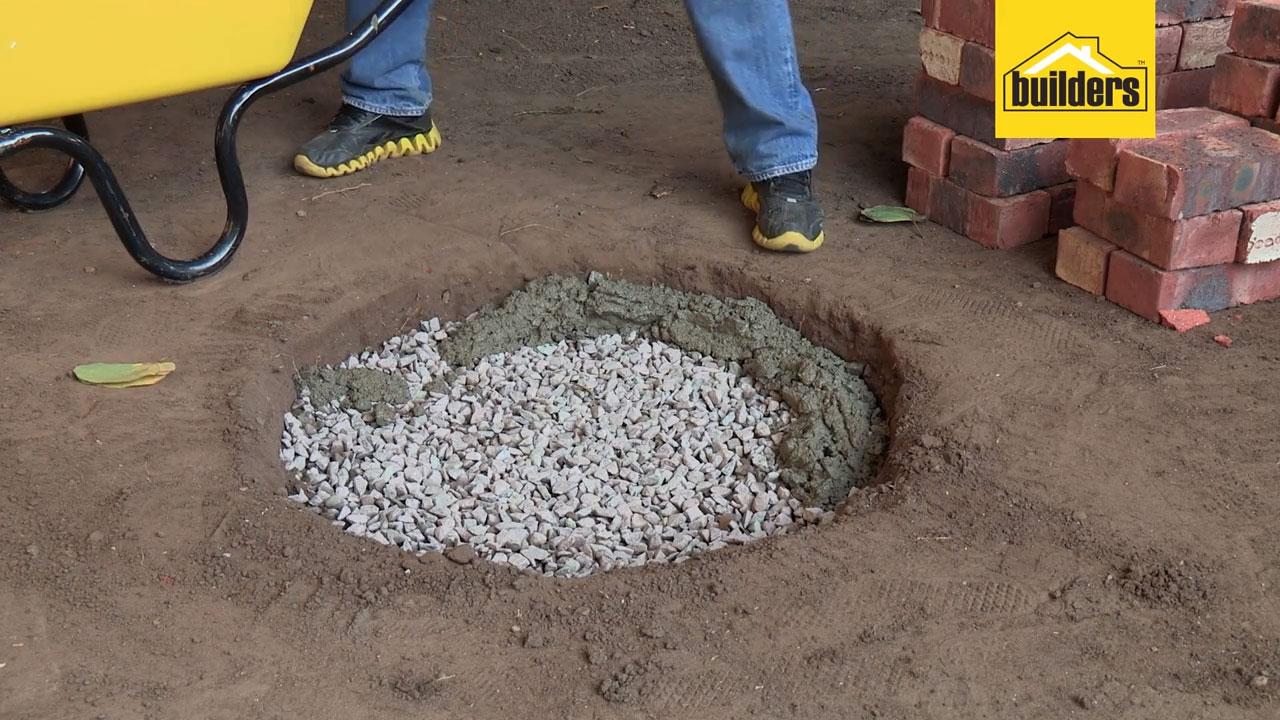 Step 3
Line the perimeter ring with cement thick enough that it will secure the first layer of bricks.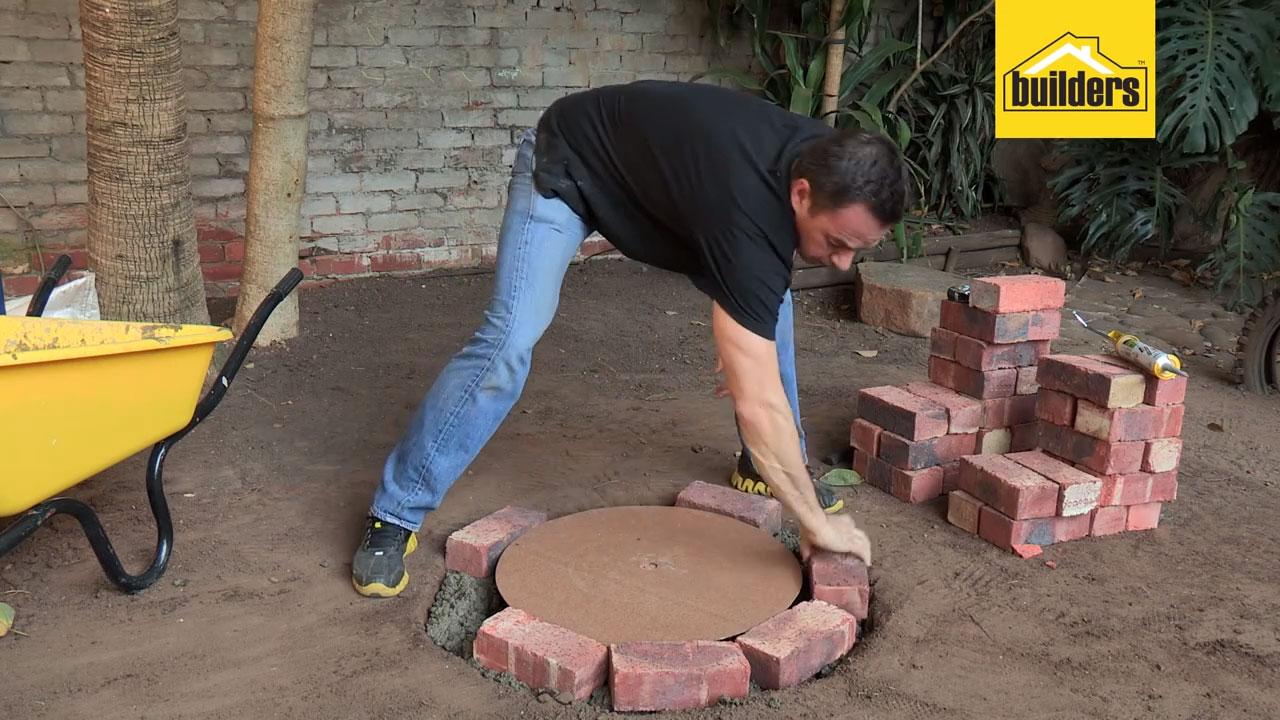 Step 4
Lay the first layer of bricks. Use the template to make sure the bricks make a perfect circle.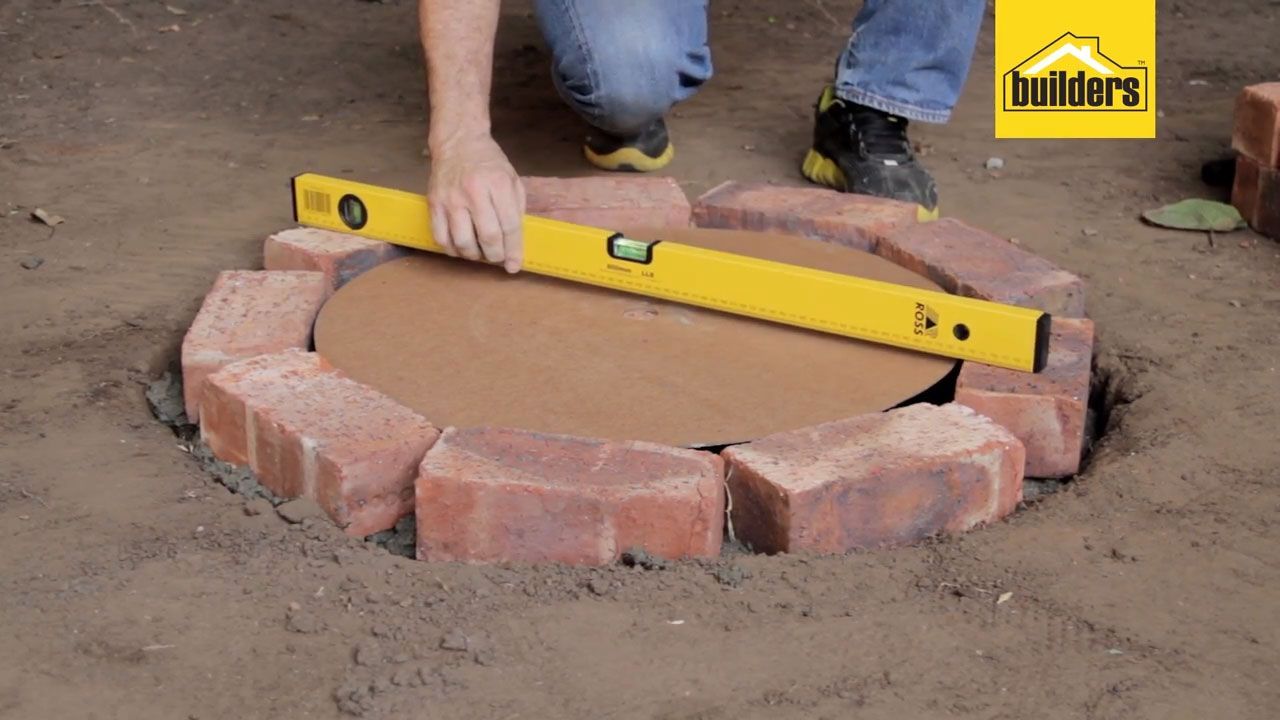 Step 5
Use a spirit level and rubber mallet to make sure the bricks are level.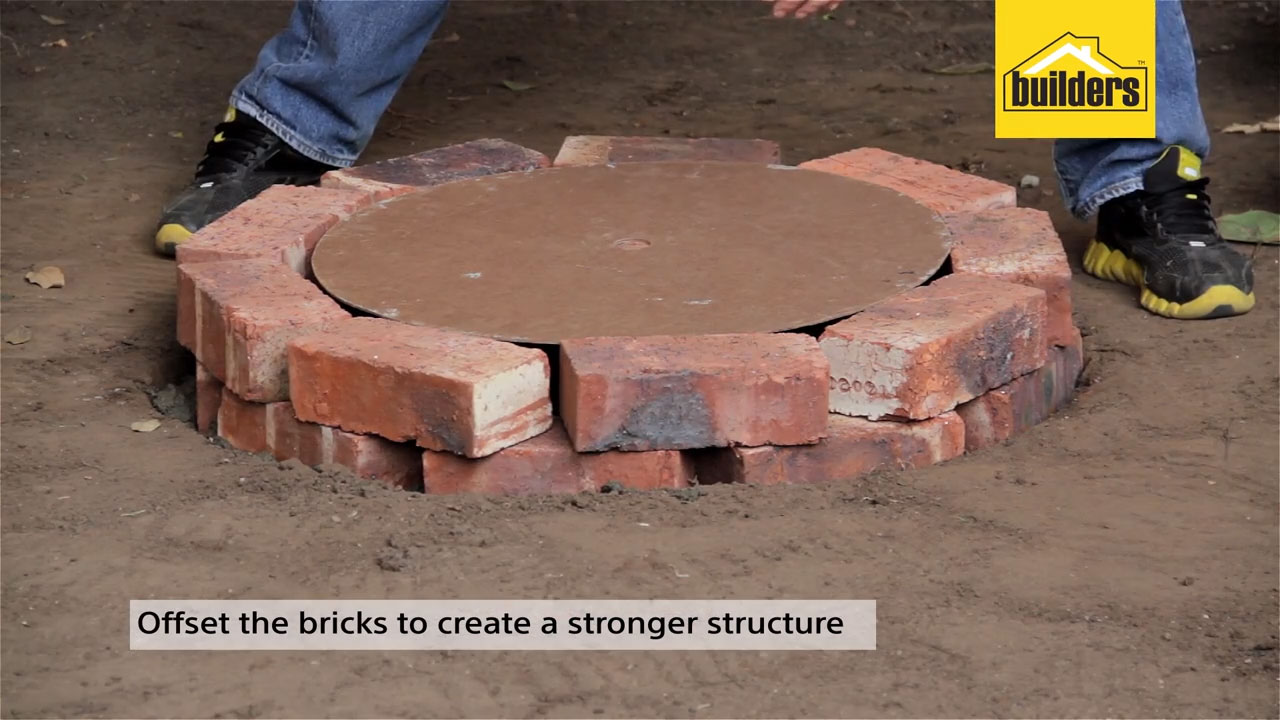 Step 6
Wait at least 24 hours for the concrete to set before applying the second row of bricks.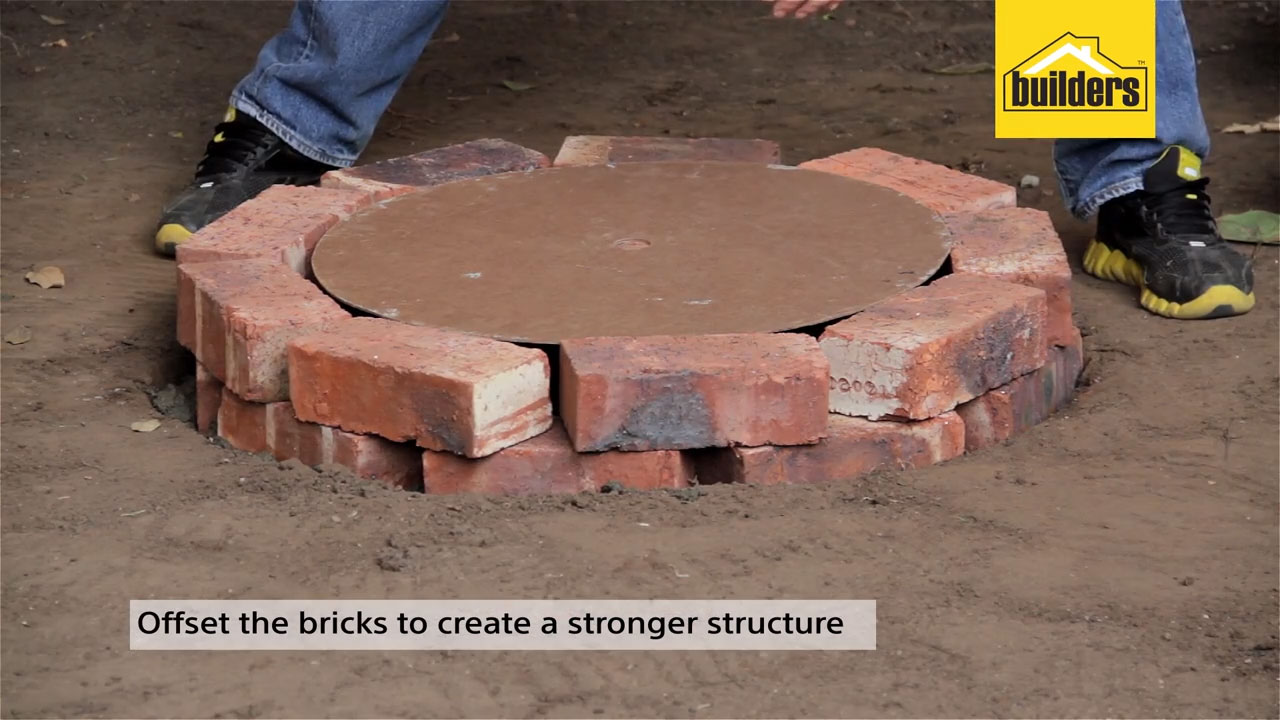 Step 7
Put the second row of bricks into place before gluing them, to make sure of spacing. Make sure the brick is placed over the joint of the two bricks in the previous layer. This will make your structure sturdier.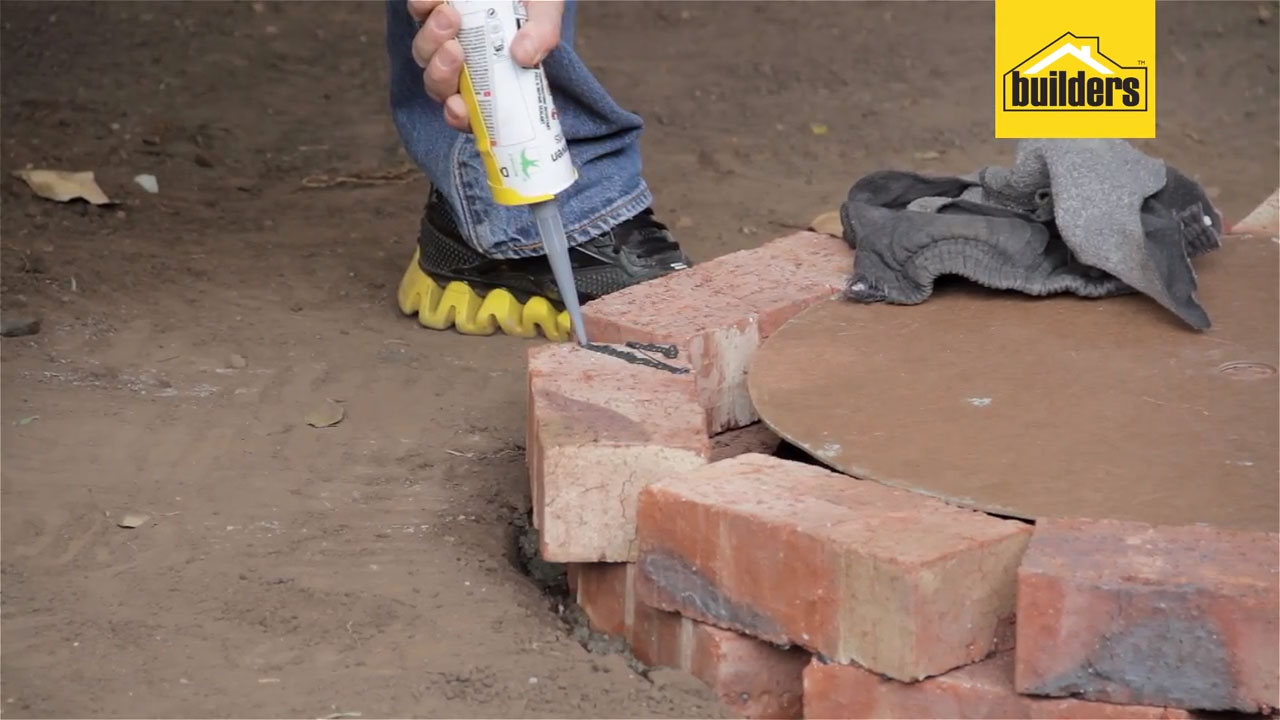 Step 8
Before applying the adhesive, make sure the bricks are clean and free from dust. This will allow the glue to adhere properly. Apply the adhesive and glue each brick down one by one. When applying the glue, avoid big blobs. Make lines diagonally across the brick for the best results. Repeat this process until you reach the desired height of your fire pit.
Top Tip: Use a stack of bricks in the centre to keep the template raised and ensure your ring of bricks is uniform all the way to the top.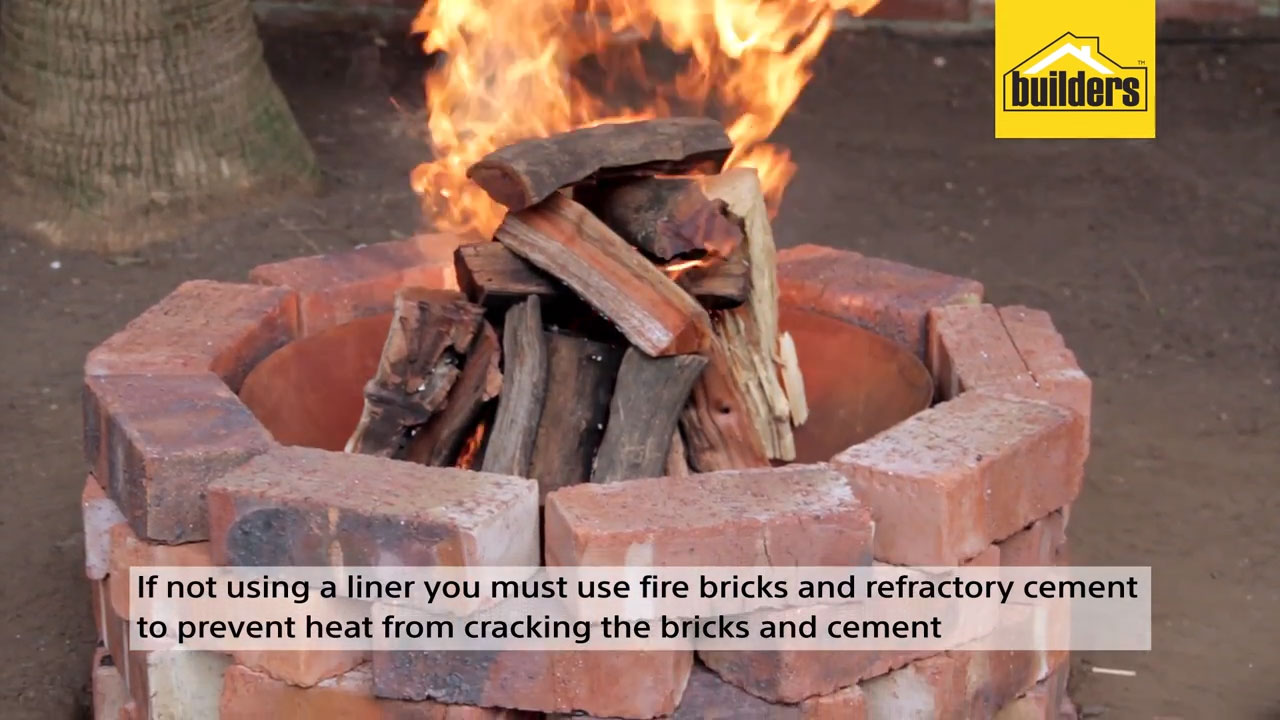 Step 9
Place the steel liner inside your fire pit, wait 48 hours for the adhesive to cure and you're ready to light a fire.