We show you how to make these hanging pot plants for your garden, outdoor, pool or patio areas.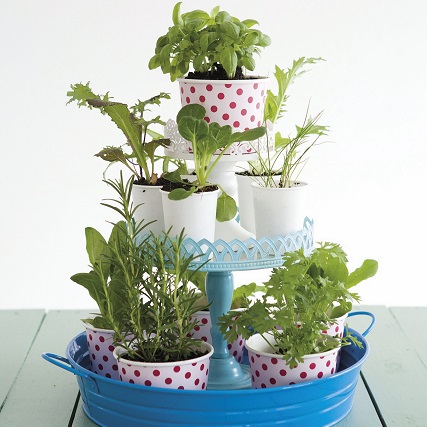 Materials you will need:
1 small and 1 medium cake stand
Round enamel tray
Paper ice cream tubs
Paper cups
Embroidery needle
Potting soil
Herbs
Step 1
Punch draining holes in the bases of the paper cups and tubs with the needle, fill with potting soil and plant the herbs.
Step 2
Stack the cake stands in the tray. You can glue them in place with a hot glue gun to make it more stable.
Step 3
Arrange the plants on the stand. It's that easy
Your DIY is complete in three easy steps and ready to beautify your home.
Credits
Referenced from Gallo images / YOU Magazine