Transform an ordinary clipboard into something special for someone special. This DIY is so simple!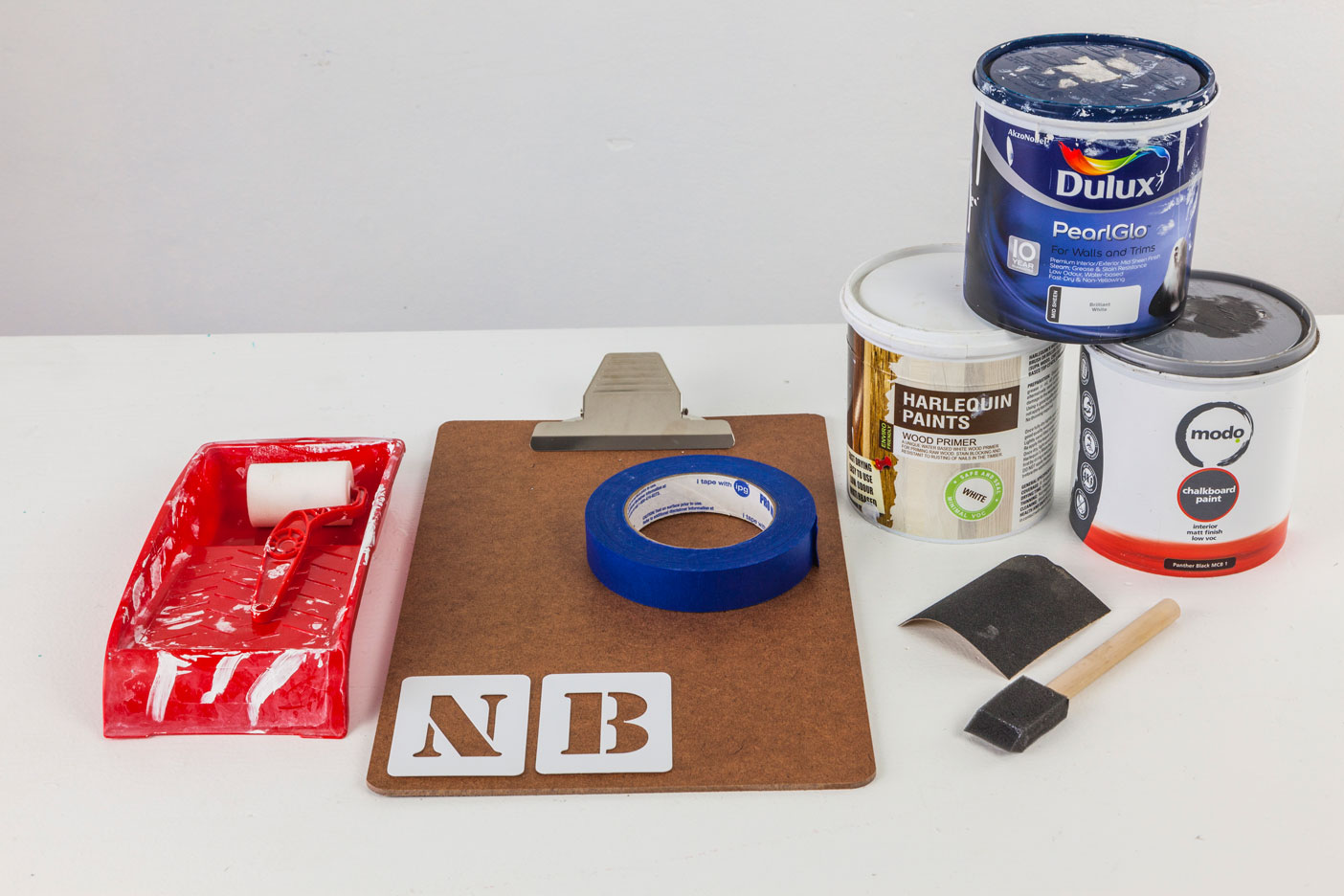 Materials you will need:
Wooden clipboard
100-grit sandpaper
Painter's tape
Sponge roller and tray
Harlequin waterbased wood primer
Modo Chalkboard Paint – Panther Black (MCB 1)
Dulux Pearlglow – Brilliant white
Repositionable spray-on glue
Stencil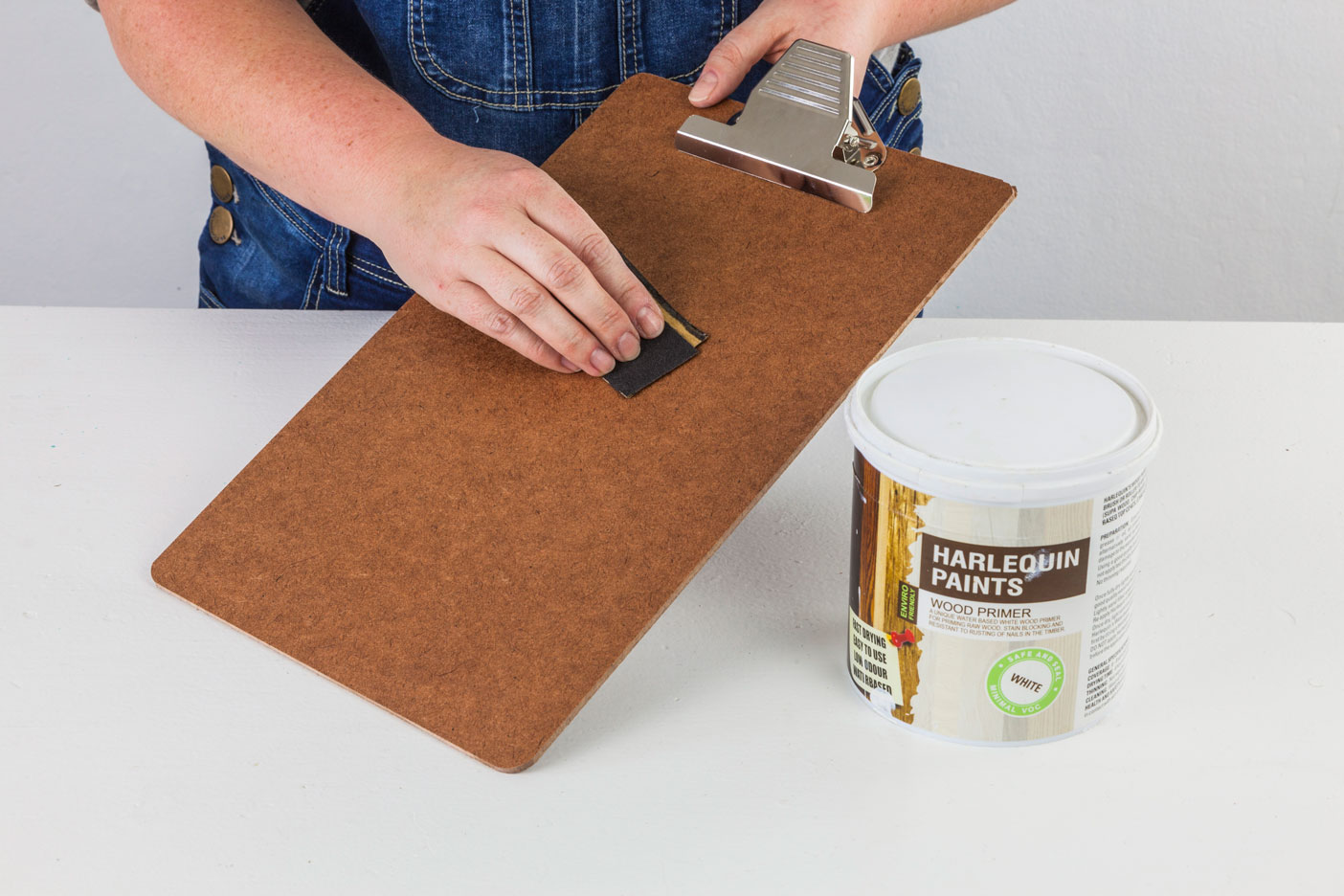 Step 1
Lightly sand the clipboard and wipe off the dust. You can mask out the metal clip so as not to get paint on it. Paint the board with a waterbased wood primer and let it dry.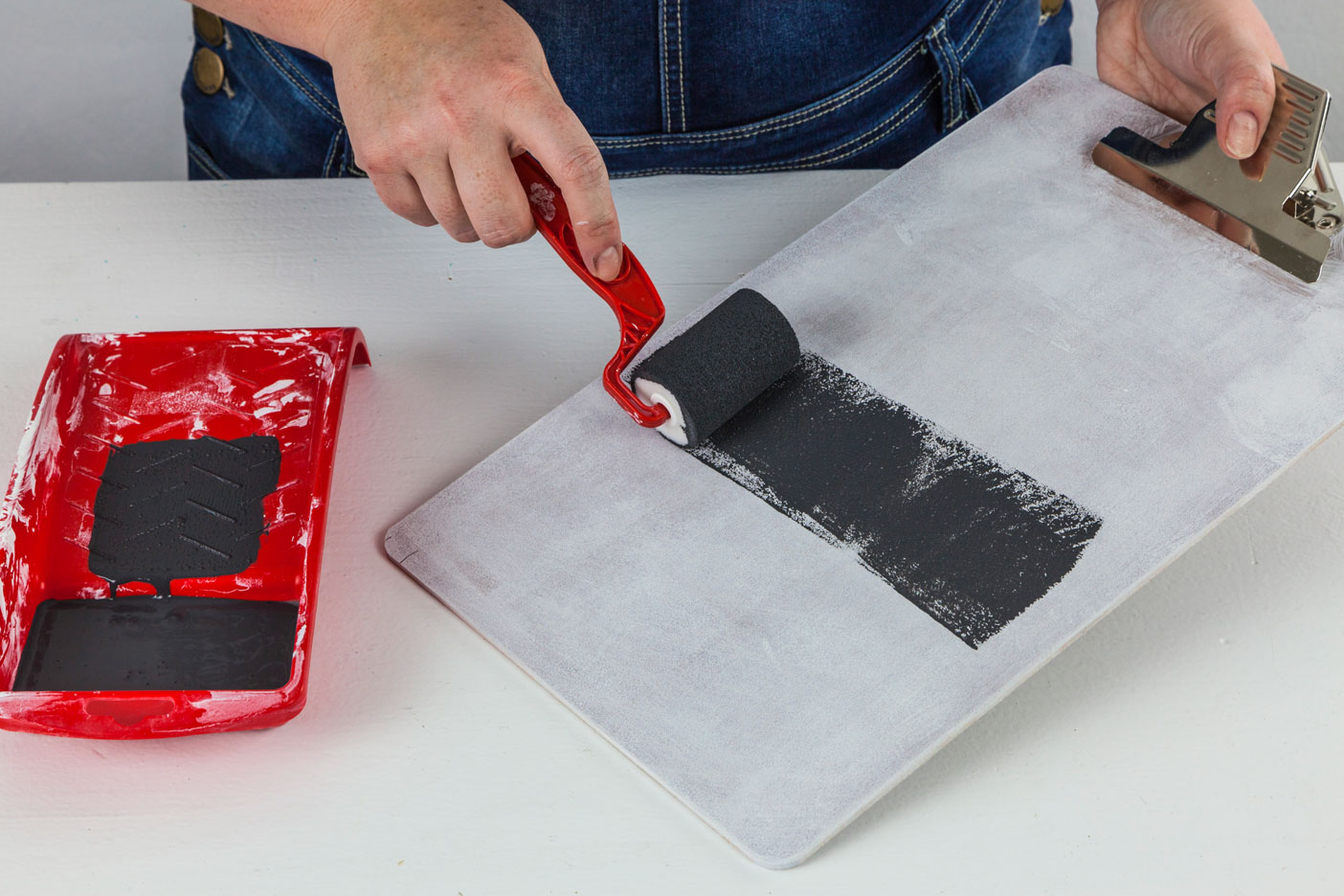 Step 2
Paint two coats of black chalkboard paint allowing for drying time between coats.
Step 3
Spray the back of the stencil with glue, wait 30 seconds and then position it on the board. Use the sponge brush to apply the white paint in thin layers and build the layers up to a solid colour.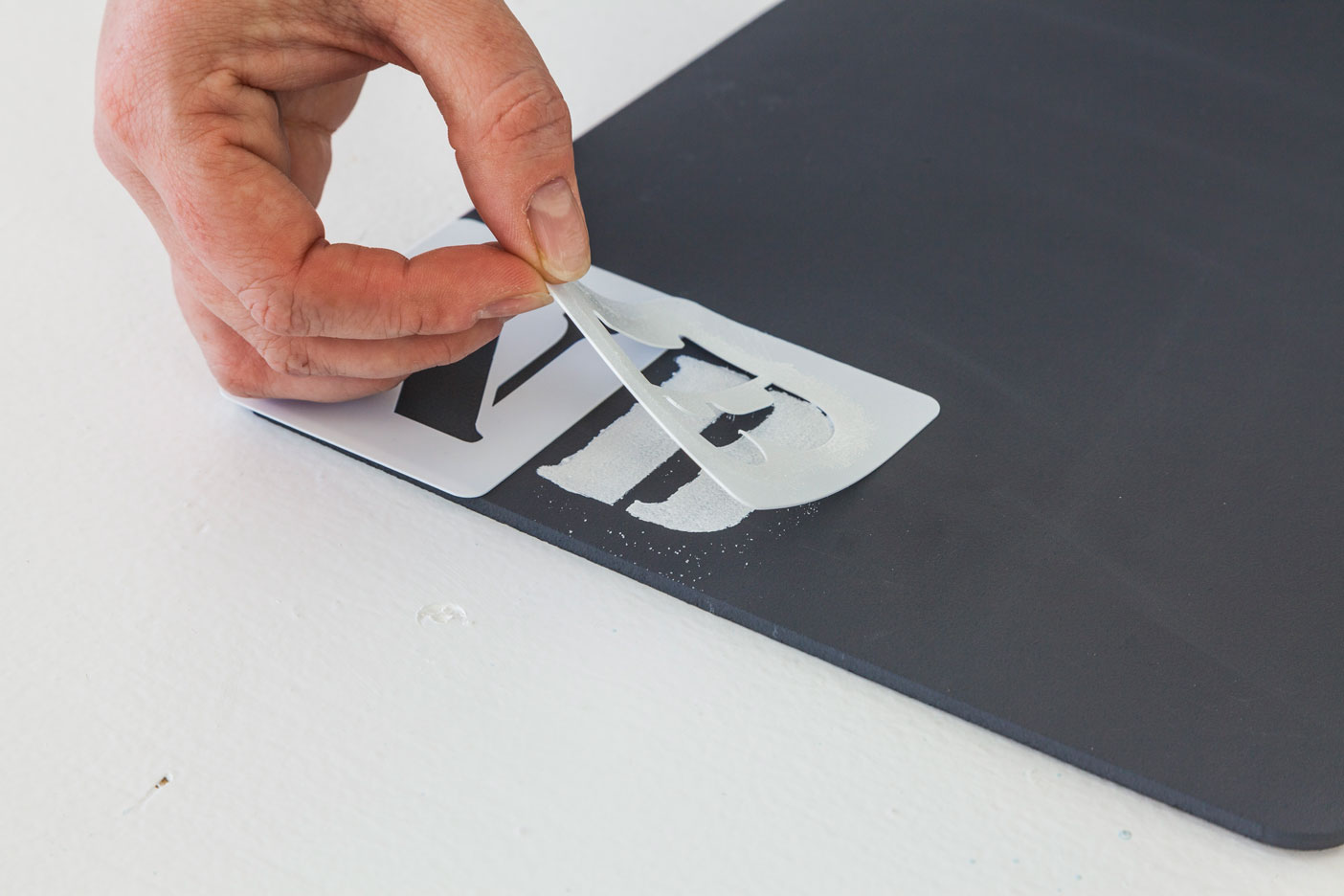 Step 4
Gently peel away the stencil, then align the next letter and repeat the process.