Tired of the lack of space in your bathroom? We show you how to make this quick and easy DIY for your bathroom.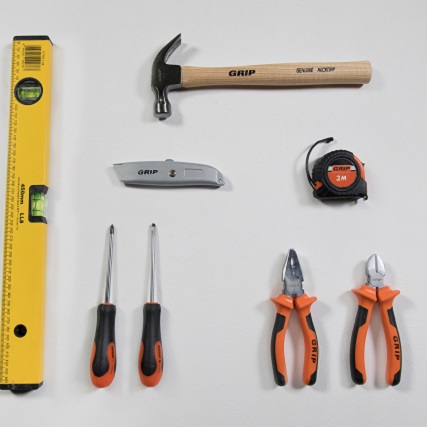 Materials you will need:

Glooit Duct Tape Cobalt Blue (48 mm x 9 m)
4 x SA Pine Untreated (38 mm x 38 mm x 3.6 m) – cut to size at Builders
Rustoleum Chalked Ultra Matte Paint Linen White (340 g)
Libra C10 Pegboard Hook (200 mm) 10 pack (short)
Bosch GSR 1440-LI Cordless Drill Driver
Bosch 34 Piece X Line Drill/Screwdriver Bit Set
Standard 3.2 mm X 2440 X 1220mm – cut to size at Builders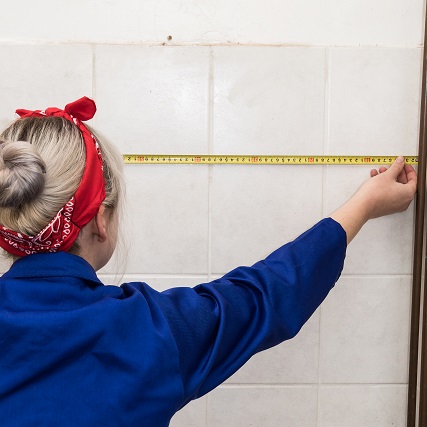 Step 1
Measure the area, to ensure your materials are cut to the correct size at Builders Warehouse.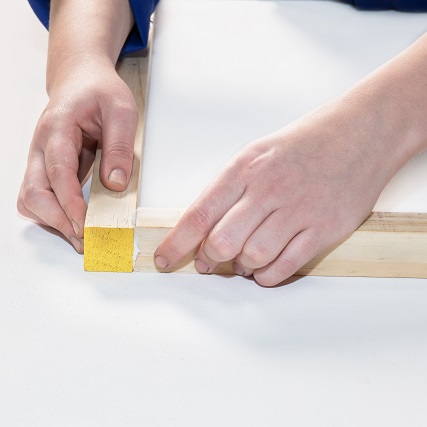 Step 2
Wood glue edges of 4 x 38 mm x 38 mm pine together. Allow to dry.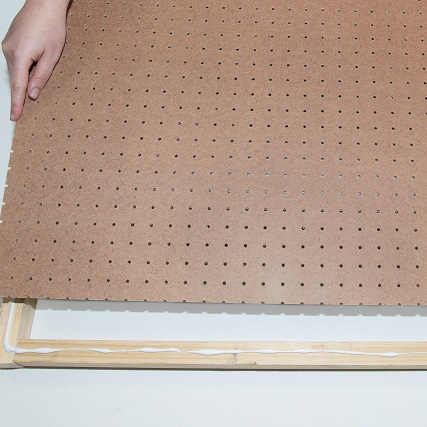 Step 3
Apply wood glue to one side of frame. Place pegboard over the frame. Screw pegboard to frame with wood screws. Allow to dry.
Step 4
Evenly spray paint front and sides. Allow to dry.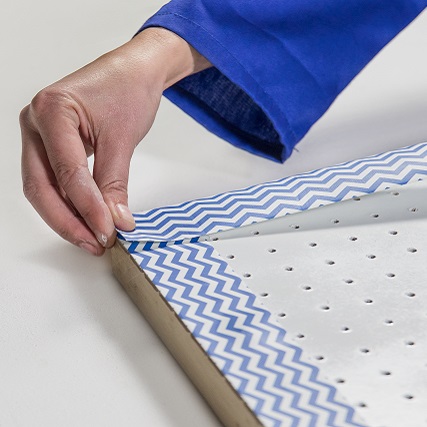 Step 5
Finish with patterned Glooit tape to create a border.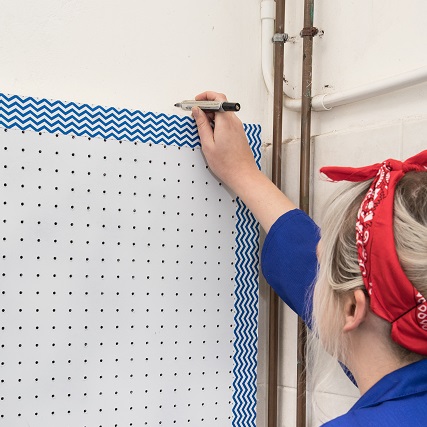 Step 6
Mark two spots above the basin, to drill 2 holes for wall plugs and screws.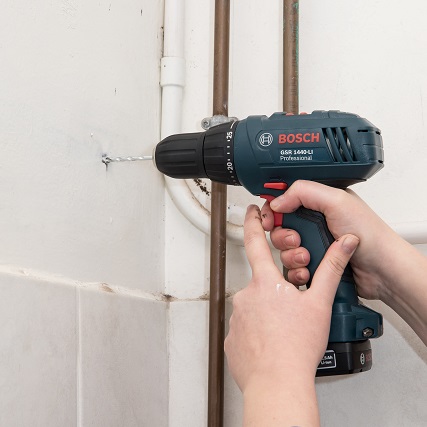 Step 7
Drill 2 holes in the wall on the marks. Insert plugs and screw in the screws.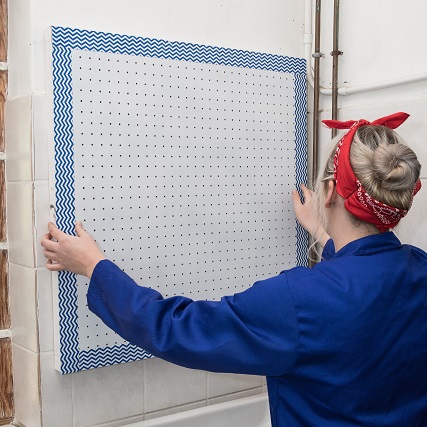 Step 8
Hang your pegboard. Have fun arranging everything!
Now your DIY is complete
A versatile DIY pegboard could be just the answer to all of your worries! This board works perfectly for maintaining a sleek and organised look, in addition to providing shelves in small areas. It also caters to all storage needs, as it can be arranged any way you want. This board also works well for rental homes as it's not a permanent fixture.
View products and shop online with Builders: Register here
Credits
Photographs by Black Gosling