Make magic with a wall-mounted planter, find plenty more uses for mint than just cooking and be inspired to add fresh colours and fragrances to your garden.
Materials you will need:
Old shutters
Paint
Paintbrushes
Hammer
Nails
Potting soil
Plants of your choice
Iron supports
Plant trough and drip tray
Drill
Drill bits
Lock and bolt
Step 1
Paint a pair of old shutters with blue enamel paint. Ours are 110cm high and have a combined width of 150cm. If you can't find shutters at a junk shop or flea market, stores stock them in a range of sizes. Keep the dimensions of your plant trough in mind – ideally it should extend no more than 5cm past the shutters on either side.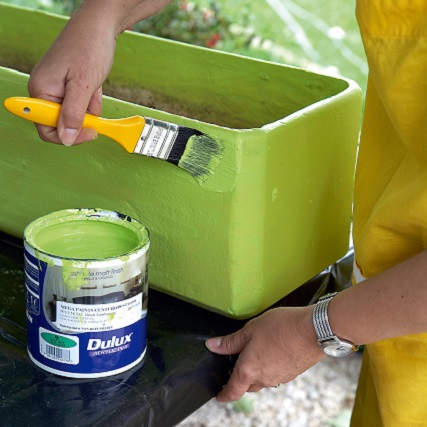 Step 2
Paint an old plant trough (ours is 90cm long and 21cm wide) and matching drip tray with lime-green enamel in a matt finish. The drip tray is essential to prevent a mess when you water your plants.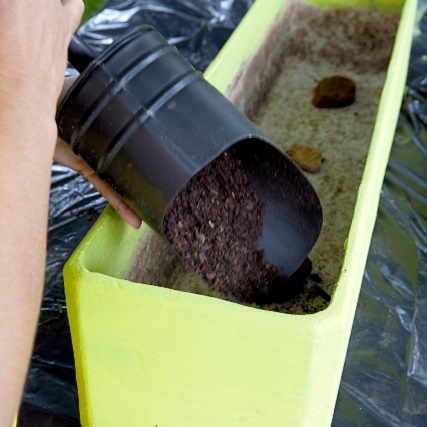 Step 3
Place some large potsherds or stones around the drainage holes and fill the plant trough with potting soil.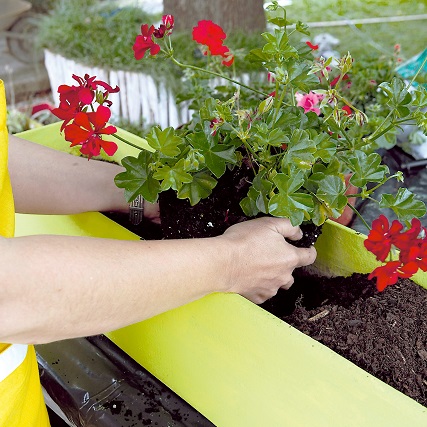 Step 4
Plant some red and bright pink ivy pelargoniums in the plant trough along with some 'Million Bells' (Calibrachoa).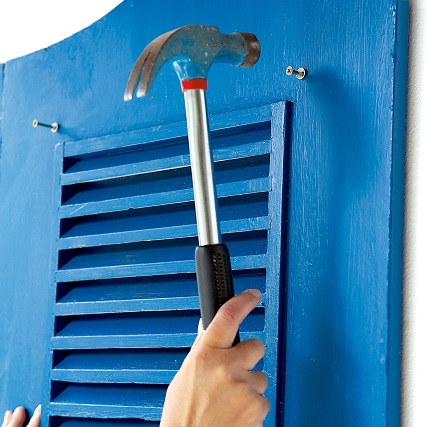 Step 5
Use a 5mm masonry bit to drill two holes for each shutter into the wall, then use a 5mm wood bit to drill matching holes in the shutters. Hammer plugs through the shutters into the wall and secure the shutters with screws.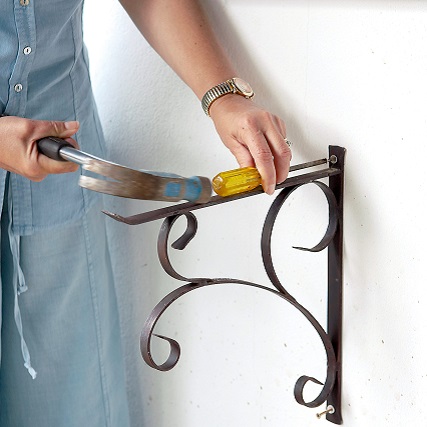 Step 6
Drill holes in the wall for the metal supports using a 6mm masonry bit. If a lack of space prevents you from hammering in the plugs directly, use a screwdriver and hammer instead.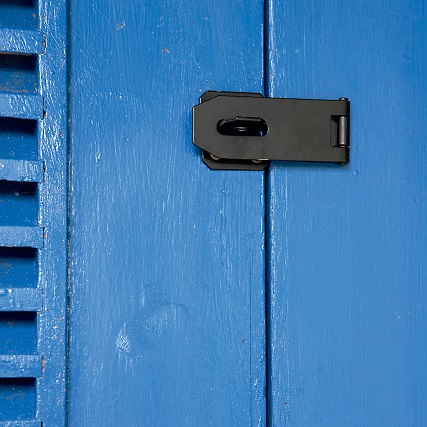 Now your DIY is complete
For an authentic look, screw a lock bolt onto the shutters.
Credits
Referenced from Gallo images / Home Magazine