Organise your family's schedule on this funky home office calendar. Such a simple DIY!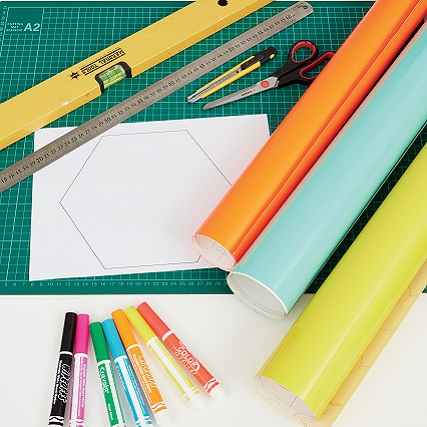 Materials you will need:
steel ruler
craft knife or scissors
cutting mat
pencil
tape measure
spirit level
vinyl in three colours of your choice
whiteboard markers
hexagon template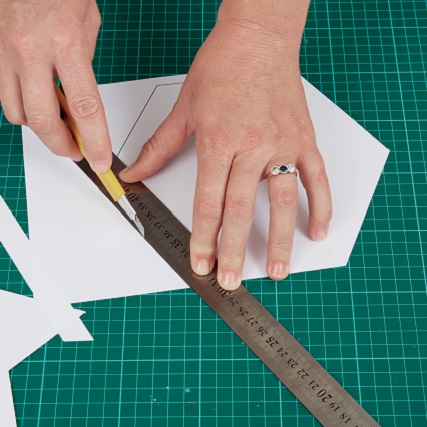 Step 1
Download, print and cut out a template or create your own.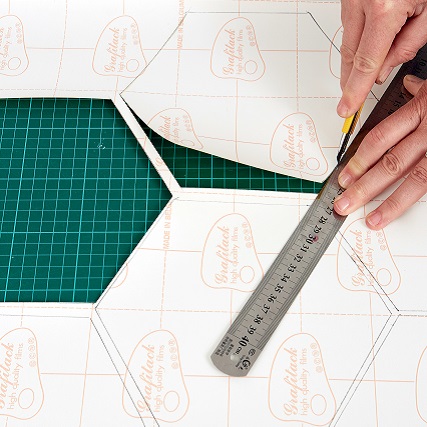 Step 2
Trace the hexagon onto the back of the self-adhesive vinyl. You'll need three for the name of the month, 25 for the weekdays and 10 for weekends. Cut out the shapes using the craft knife.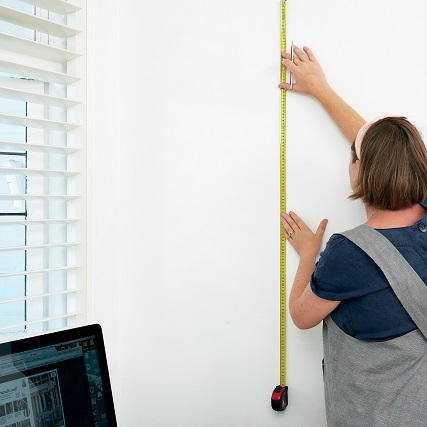 Step 3
Measure and mark where the calendar will go on the wall; it will take up a space of about 1.2 x 1.6m.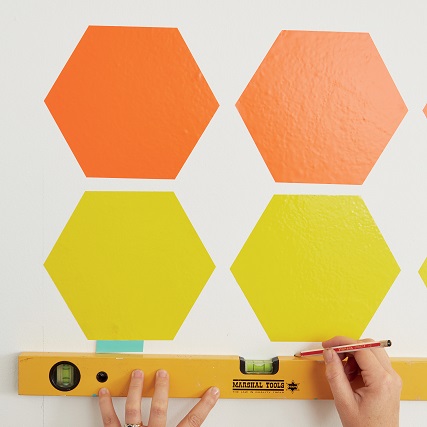 Step 4
Use the spirit level to help you position the hexagons in straight lines on the wall. We also made a 15mm-wide spacer to help us keep the negative space between the shapes the same.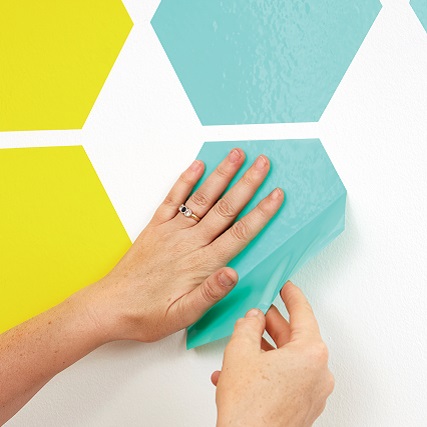 Step 5
Remove the backing and smooth the vinyl out from one side so it sticks evenly on the wall with no air bubbles.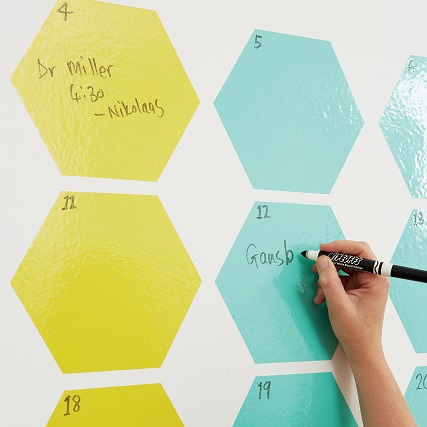 Step 6
Use whiteboard markers to write the name of the month and the dates in the hexagons, then fill them in with appointments and events.
Project notes
You can create the same effect with blackboard vinyl or you could even paint the hexagons on the wall with blackboard paint.
Alternatively, you can use acrylic wall paint in the colour of your choice and cover it with a clear blackboard coating.
Credits
Referenced from Gallo images / Home Magazine