Who'd have thought galvanised pipes could have pride of place in a home.
Materials you will need:
Wrench
Pencil
Measuring tape
Combination square
G-clamps
Jigsaw
Sponge roller and tray
Screwdriver
1 x pine shelf 305 mm x 19 mm x 1,8 m
4 x galvanised T equal ½ x 1 (R3,70 each)
4 x galvanised hex nipple ¾ x 2 (R6,50 each)
6 x galvanised standard pipe 15 mm x 300 mm
8 x galvanised standard pipe 15 mm x 150 mm
2 x galvanised union ½ x 1 (R9,70 each)
4 x galvanised round caps ½ x 2 (R4,40 a pair)
4 x galvanised steel saddles (R8,95 for 5)
3,5 mm x 16 mm cut screws (for 100)
Rust-Oleum spray paint primer
Rust-Oleum spray paint aqua
Paint (optional)
Dulux Supergrip primer
Dulux 30BB 16/031 Pearl Glo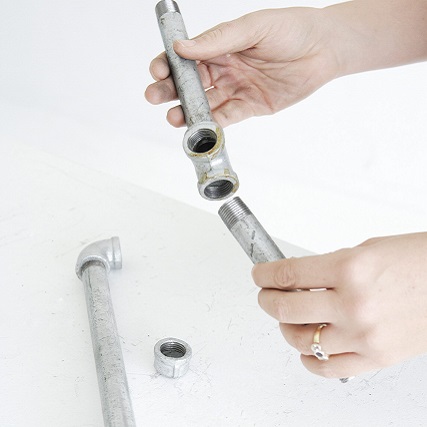 Step 1
Attach two hex nipples to a 300 mm pipe. This is the top crossbar.
Step 2
To make a leg secure two 150 mm pipes to either side of a T equal. Attach a round cap to one end. Repeat to make a second leg.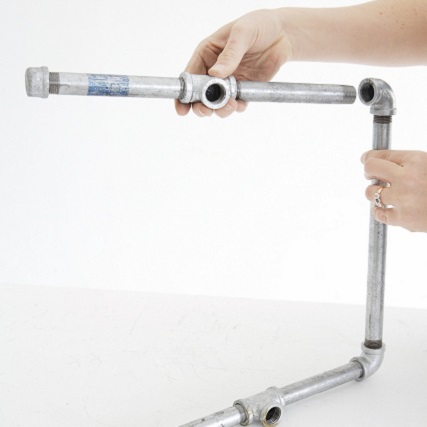 Step 3
Attach the legs you made in step 2 to the crossbar made in step 1. Make sure the open ends of the T equals face the same direction, 90° to the crossbar.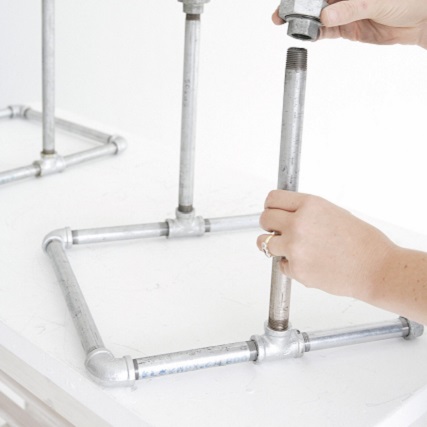 Step 4
Attach two 300 mm pipes to the T equals. You've now made one side panel. Repeat step 1 to 4 to make the second side panel. Secure the two unions to the 300 mm pipes. Use the unions to attach the two side panels together. Tighten with a wrench.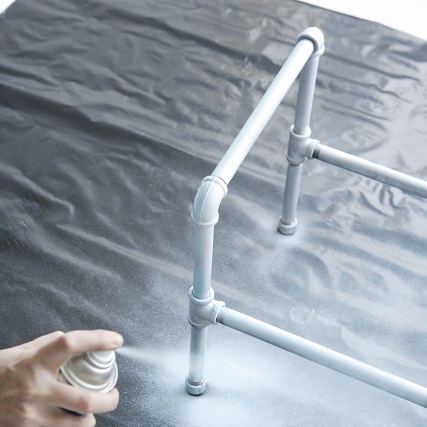 Step 5
Clean the galvanised pipes before spraying. Spray the framework with primer and let it dry. Then spray paint two coats of aqua, letting it dry between coats.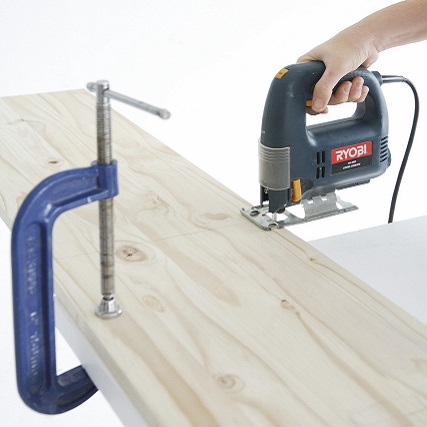 Step 6
Measure 73 cm on the pine plank. Make a mark across the plank using the combination square. Clamp the plank to the work surface and cut it with the jigsaw.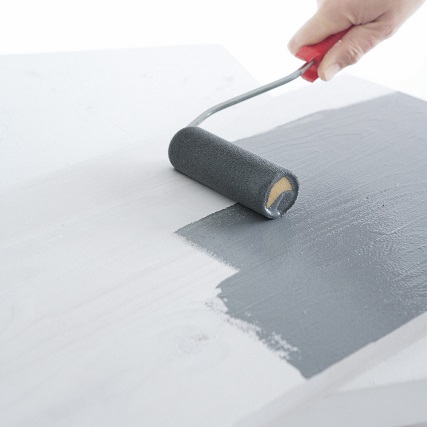 Step 7
Prime the plank with Supagrip. Let it dry. Then paint with two coats of Pearl Glo, letting the plank dry between coats.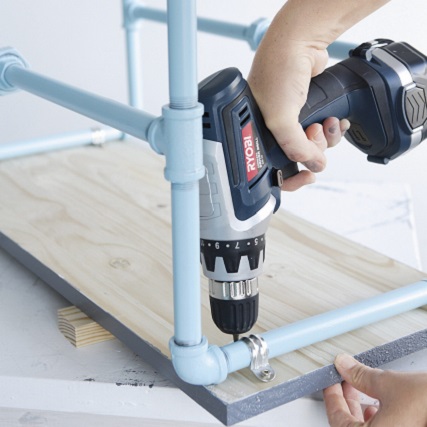 Step 8
Attach the plank to the framework with the saddles and screws. Now display your handiwork where it can be admired.
Now your DIY is complete
Your DIY table is now done and you can use this item as a bench or side table.
Credits
Referenced from Gallo Images / YOU Magazine