Turn your lawn into a lush veggie garden.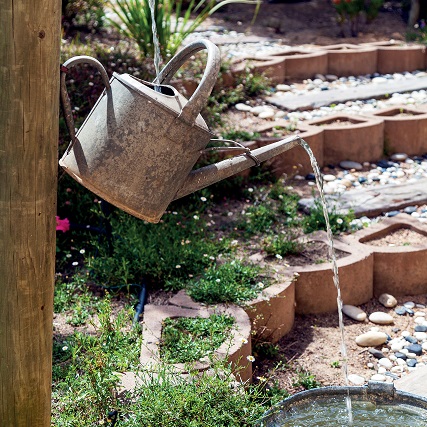 Materials you will need:
Wooden chair
Climber supports
Plants
Compost
Plants
White pebbles and pavers
Stones and pavers
Accessories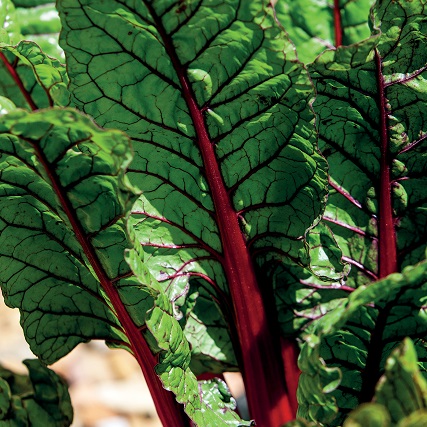 Plant list
Spinach
Beetroot
Lettuce
Celery
Spring onions
Sweet peas
Red cabbage
Cauliflower
Coriander
Parsley
Tomatoes
Lavender
Foxglove
Carrots
Leeks
Strawberries
Green chilli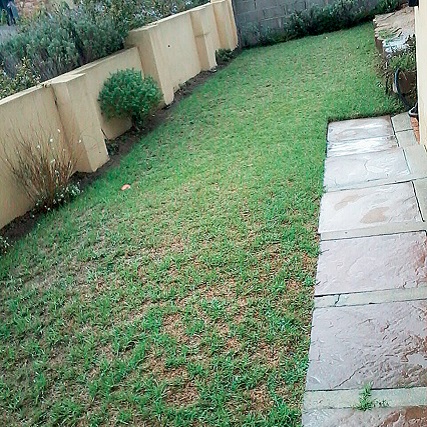 Step 1
First you must prep the soil by removing stones and weeding.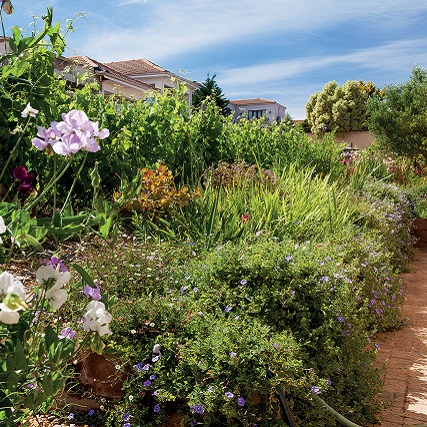 Step 2
Add your compost and fertilizer to the soil for planting your veggies. The sweet peas in the middle of the garden not only provide a pretty focal point but the scent of their fragrant blooms fills the air.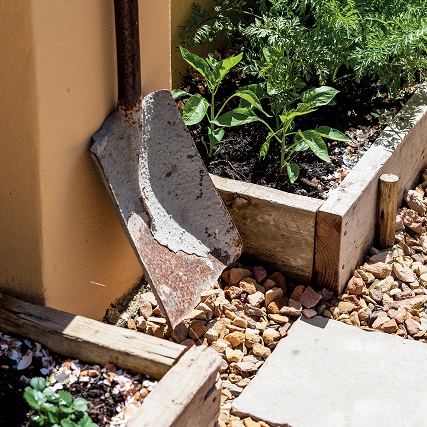 Step 3
Lay out your plant boxes in your garden and plant your flowers or veggies.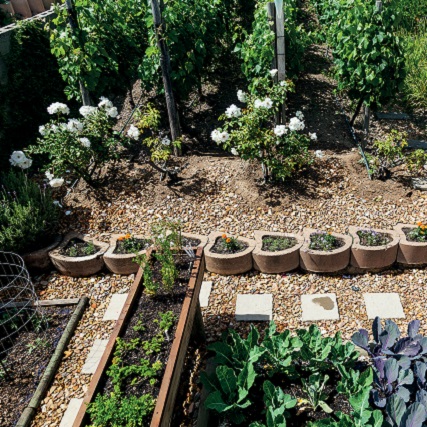 Step 4
Lay out your paving in the garden for the pathways. White 'Iceberg' roses brighten up the area between the kitchen garden and the grapevines behind.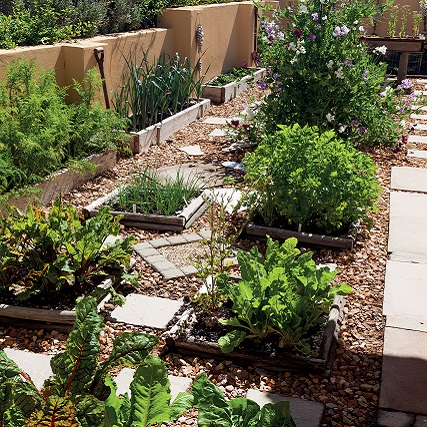 Step 5
Lastly, add in your accessories to your garden.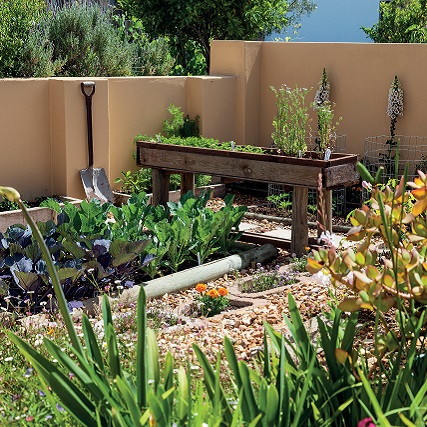 Here are some garden tips
Snails can consume all your hard work in an instant. Keep your garden snail-free by using ecofriendly snail bait or scattering crushed egg shells around your plants.
Consult and visit established gardens so that you can get a good idea of what works.
Don't be afraid to ask experts and other enthusiasts for advice.
The section of the property where the veggie garden is situated lies on a slope. The single layer of retaining blocks (left) was laid many years ago, when it was still lawn, to create two levels in this part of the garden. On the upper level, the Veens have planted grapevines – Ton harvests the grapes for his garagiste wine-making.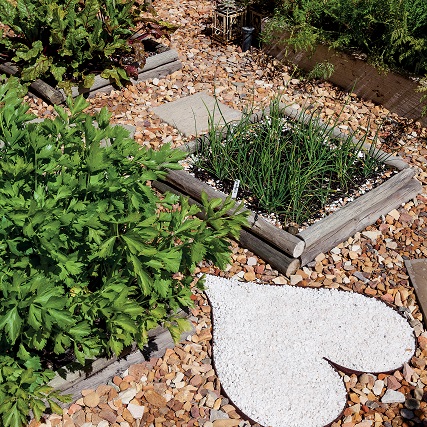 That's a wrap
Now your DIY is complete and your once boring lawn is now a lush veggie garden.
Credits
Referenced from Gallo Images / Home Magazine