Get creative with chalkboard paint and use it for party decorations. Try this cheese platter, then personalise wine glasses as well.
Materials you will need:
Drill with 4mm and 8mm wood drill bits
Bloc-it Painter's Tape
Paintbrushes
Modo white enamel paint
Modo chalkboard paint – Panther Black
Laminated shelf
Handles
Spraymate Chalkboard spray paint – Black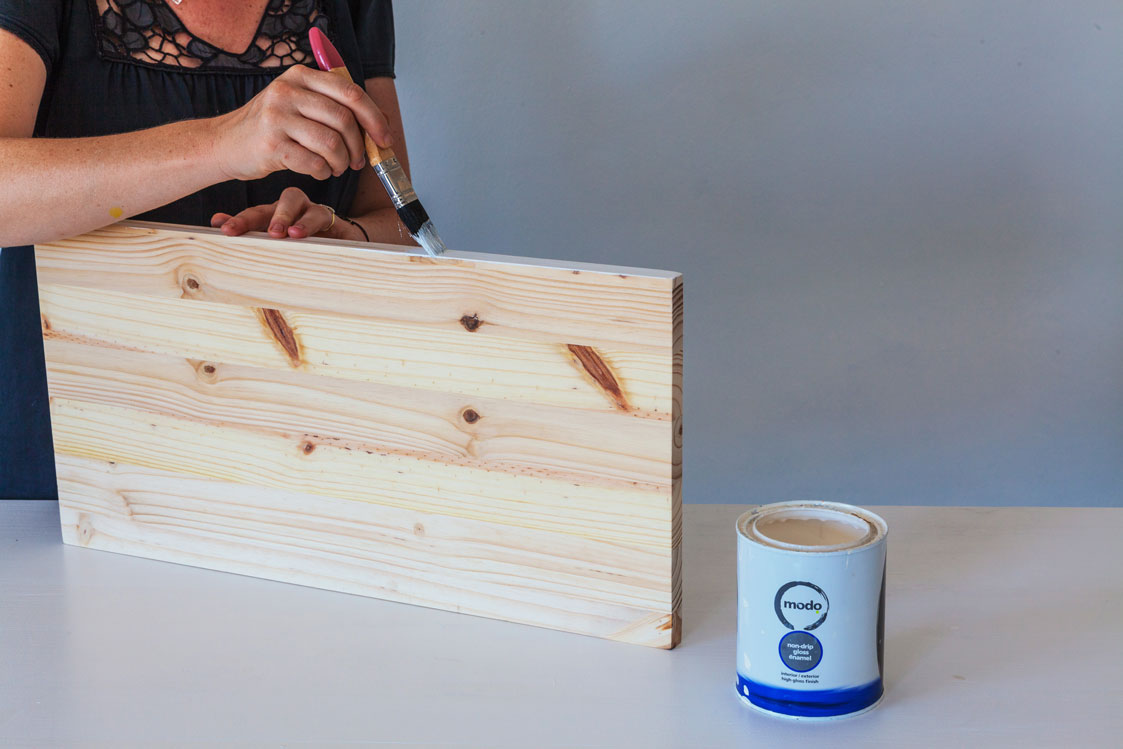 Step 1
Paint the sides of the laminated shelf with two coats of white enamel, letting the paint dry between coats.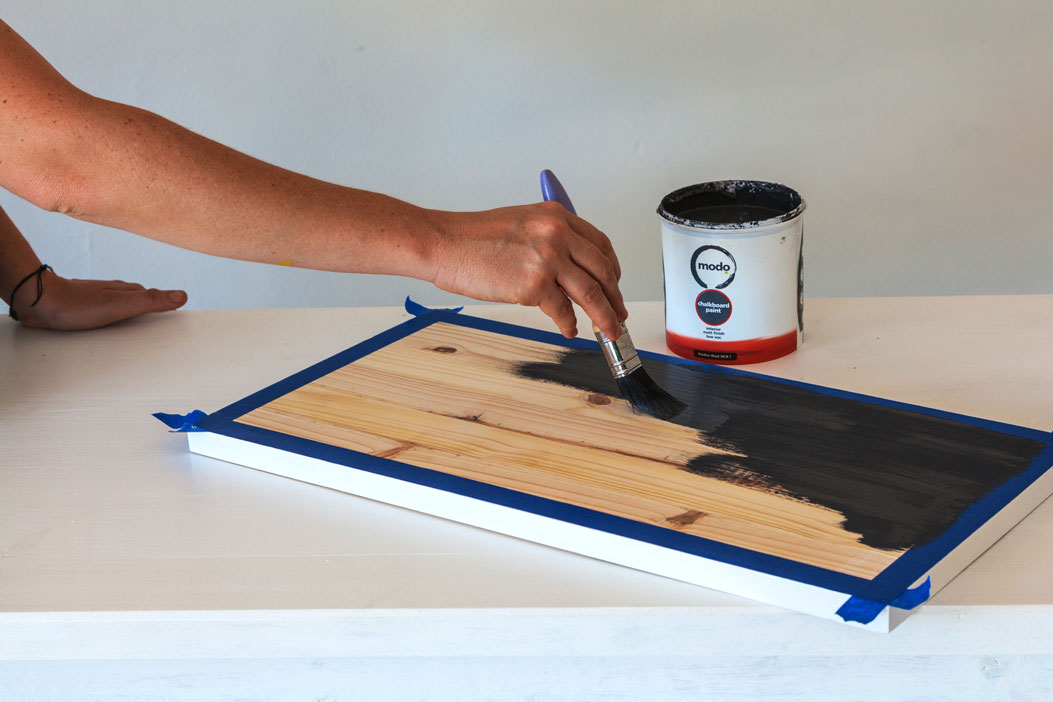 Step 2
Mask the sides of the shelf with painter's tape and paint inside the tape with two coats of chalkboard paint, letting the paint dry between coats.
Step 3
Measure and mark where the handles will go on the short sides of the wood. Using the 4mm bit, drill holes through the wood for the screws. Flip the shelf over and, using the 8mm bit, drill countersink holes. Attach the handles with the screws. Use chalk to label the different cheeses on your board.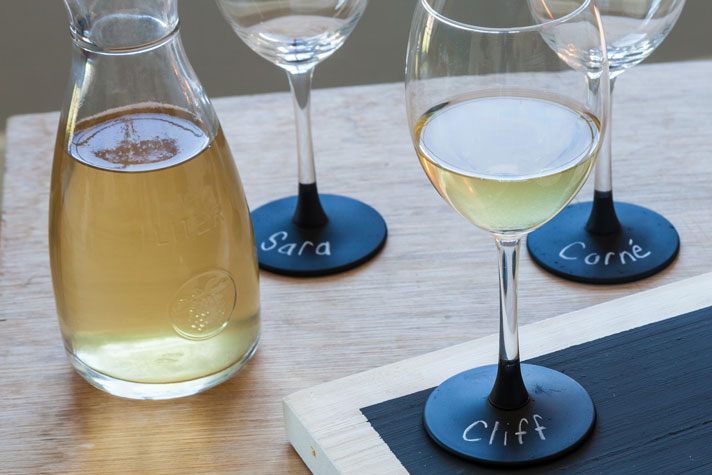 For the wine glasses
Wrap tape around the stem of the wine glass about two centimetres from the foot. Cover the rest of the glass with paper or a plastic bag. Spray the foot of the wine glass with Spraymate Chalkboard Paint. Once dry, use chalk to name the glasses.
Note, this paint eventually washes off the glasses.