A few well-executed brushstrokes turned this tired old chest of drawers into a sea of surprises!
Materials you will need:
masking tape
wood filler
drawer knobs
Dulux Supergrip primer
water-based acrylic PVA or enamel in the colour of your choice– try Dulux Pearlglo Waterbased
drill
multi-sander
sponge roller and tray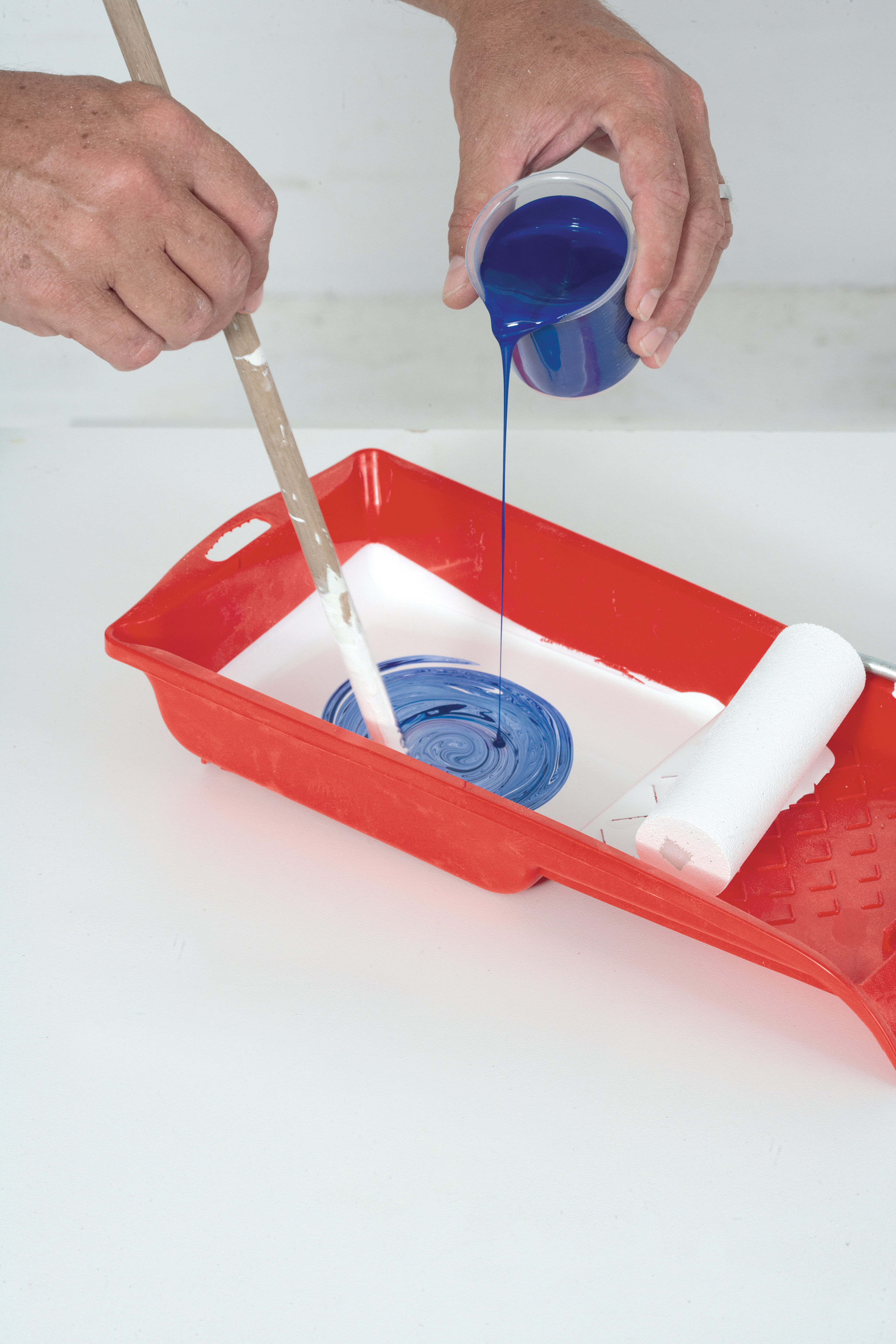 Step 1
Apply a coat or two of primer – use Dulux Supergrip Primer or Dulux Wood Primer; they're both suitable for raw wood or smooth surfaces. Once the primer is dry, apply two coats of white water-based enamel to the entire chest of drawers. Meanwhile, mix as many additional shades as you'll need by adding some of the darker paint to each previous mixture.
Top Tip: Use empty jars or yoghurt tubs to mix the additional shades and place these side by side so that you can adjust the mixtures if necessary.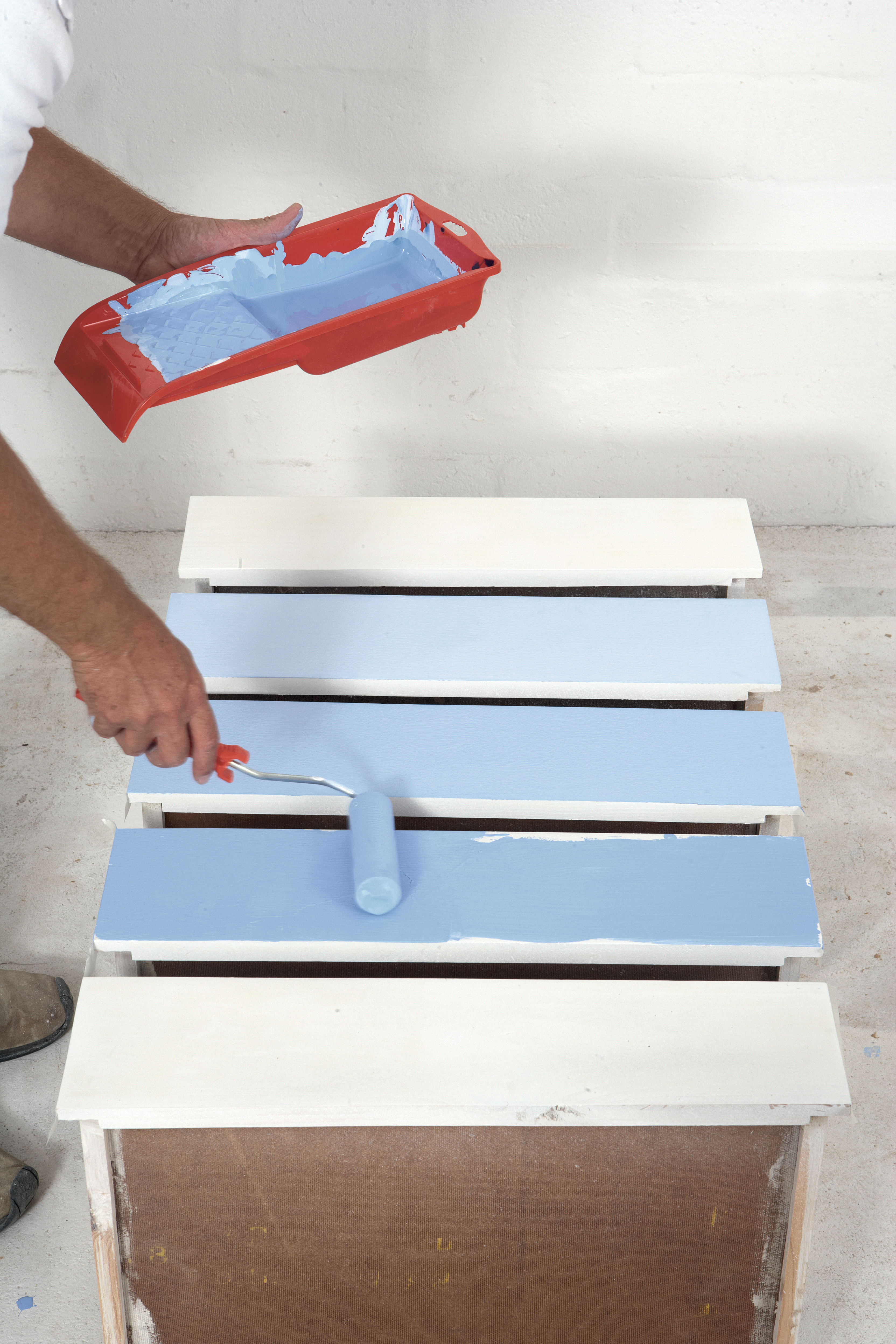 Step 2
Start with white and then apply the increasingly darker shades to the drawers. Use the small sponge roller to achieve a smooth finish.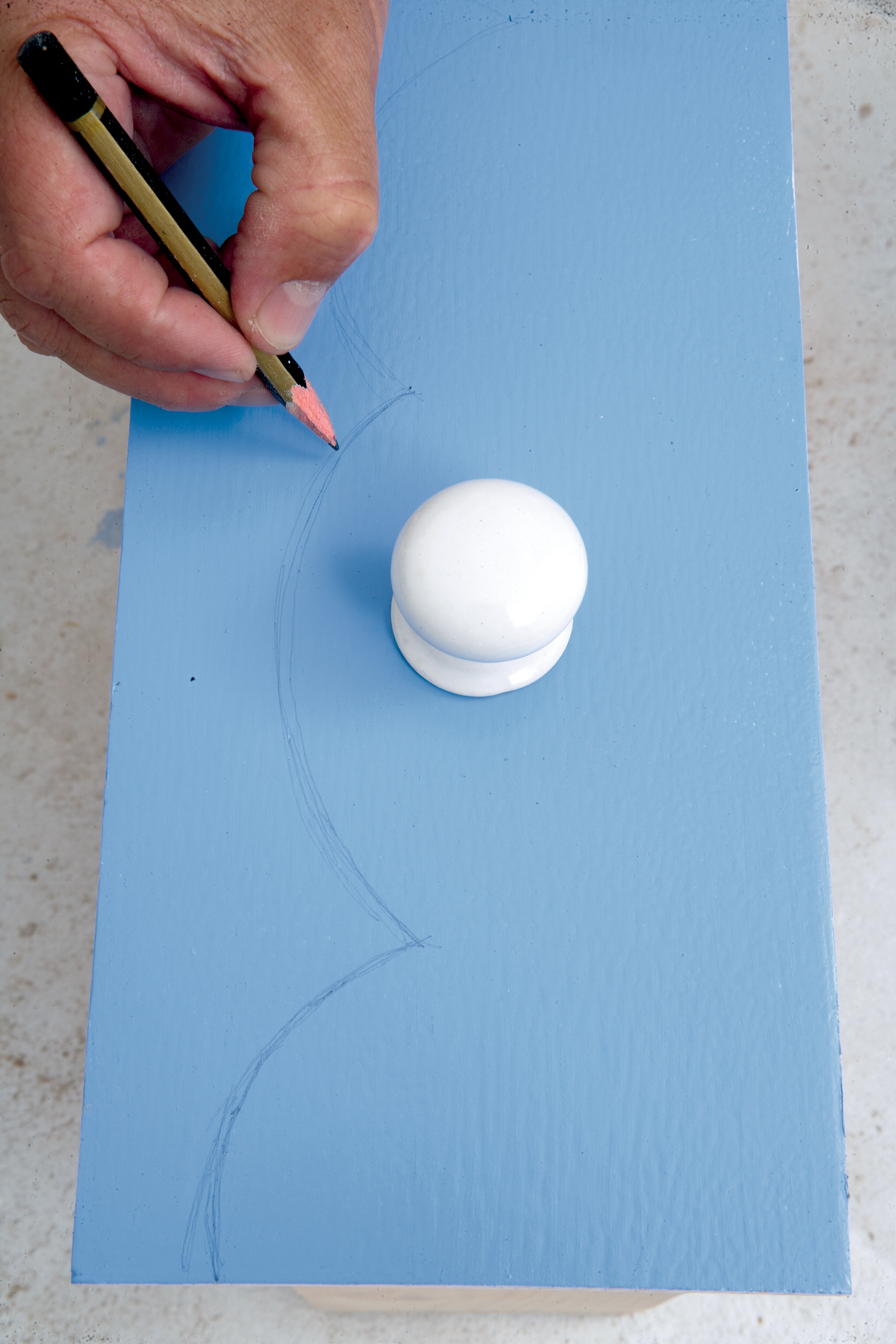 Step 3
For an interesting effect, use a pencil to draw a simple wave pattern across the drawer fronts and along the sides.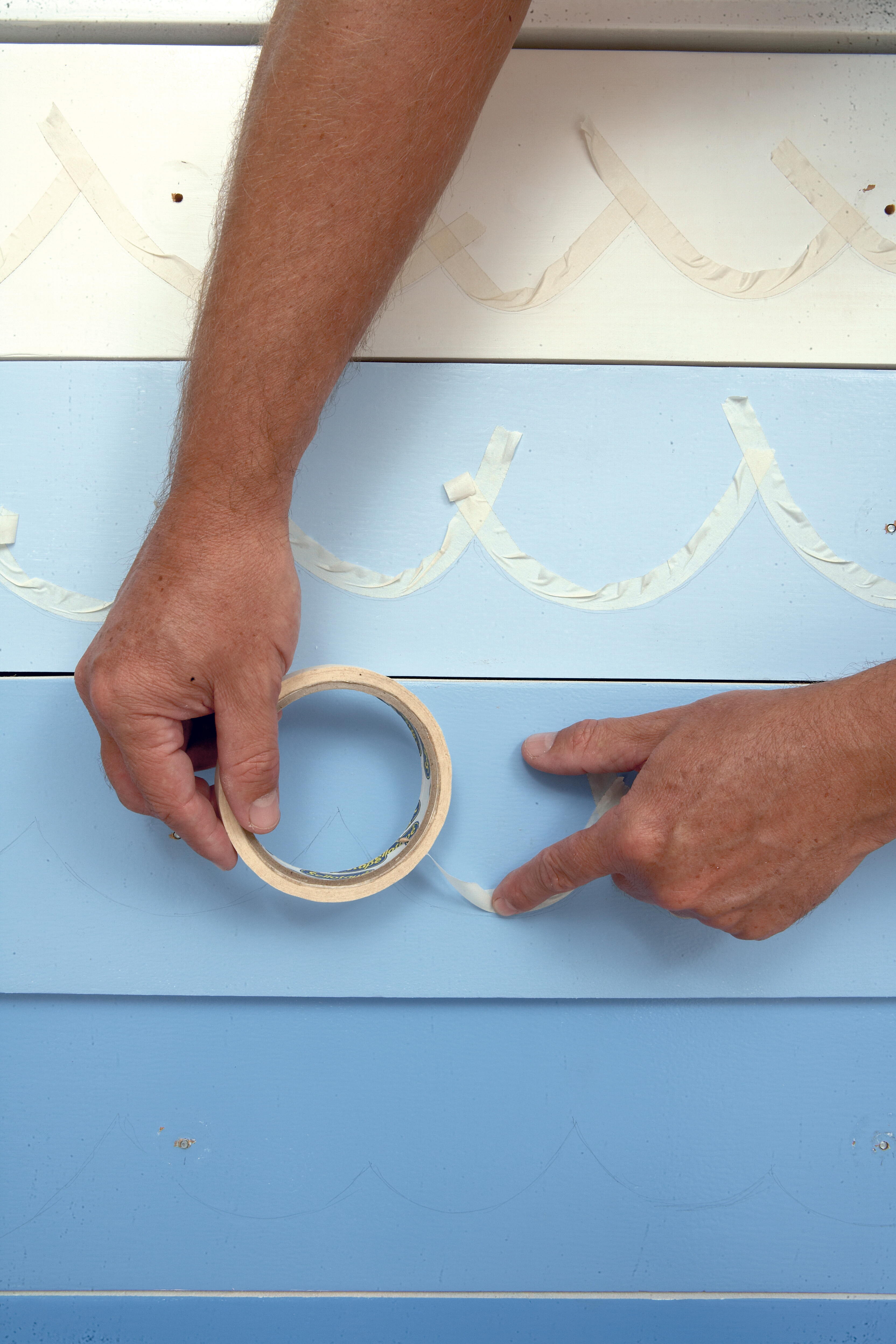 Step 4
Then use masking tape to mask out the pattern.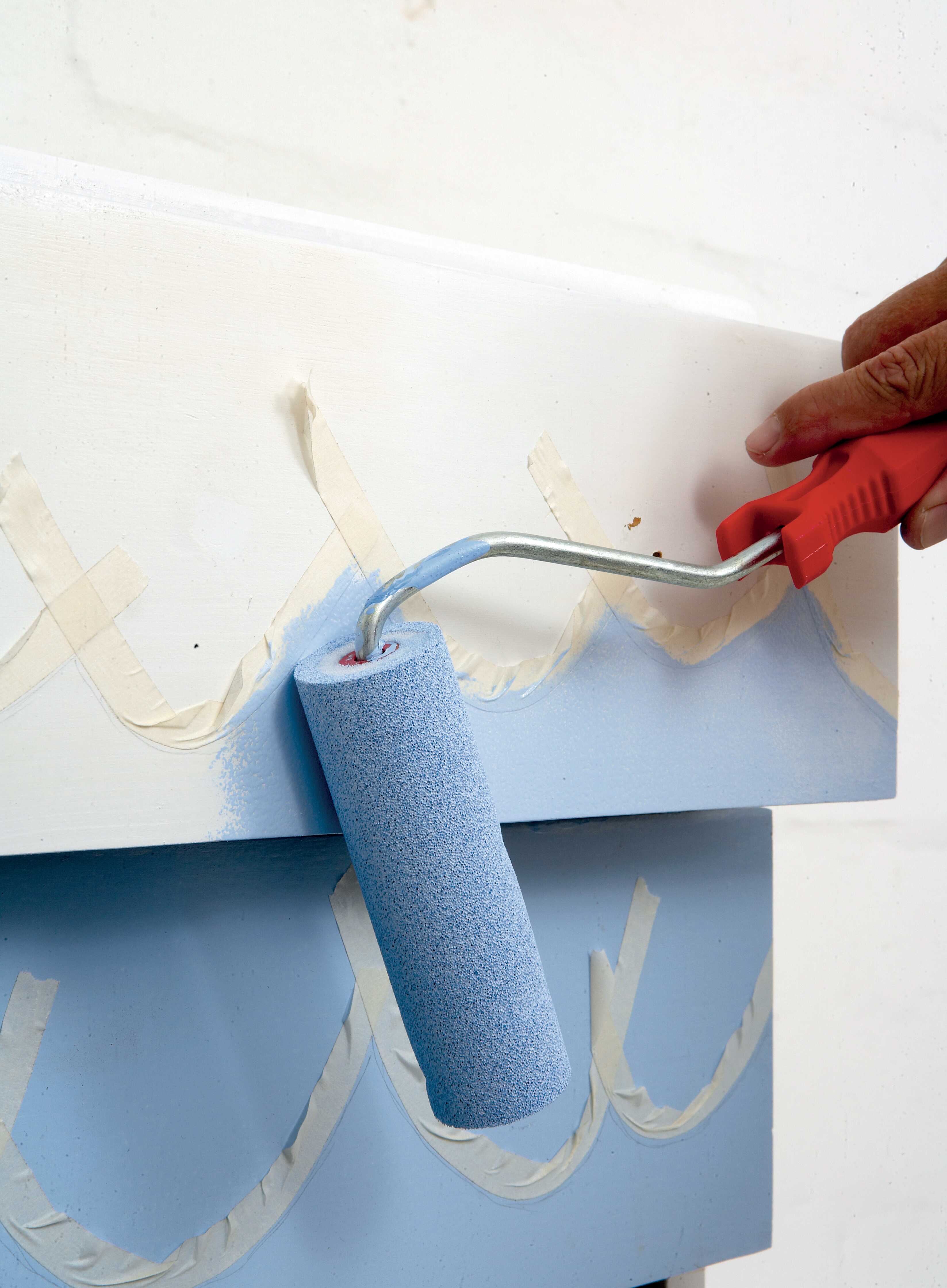 Step 5
Use the sponge roller to paint the waves onto the drawers and the sides, working your way back up the unit.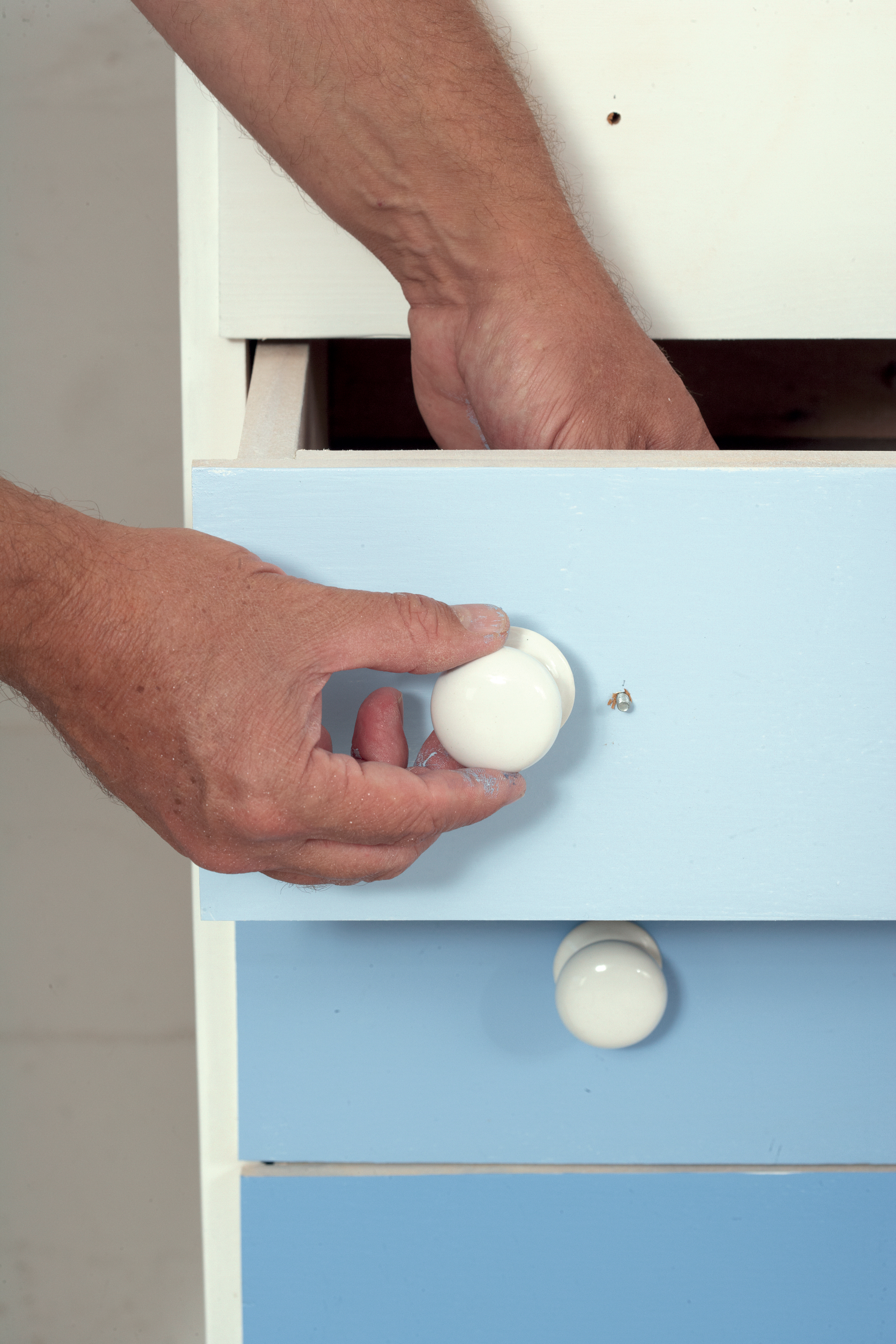 Step 6
Use a tape measure to accurately mark out and then drill 5mm holes at the positions where you want to fit the drawer knobs and fasten them in place.
Credits
Referenced from Gallo images / Home Magazine