Spruce up an old side table with a bold geometric design – a fun addition to your garden or home!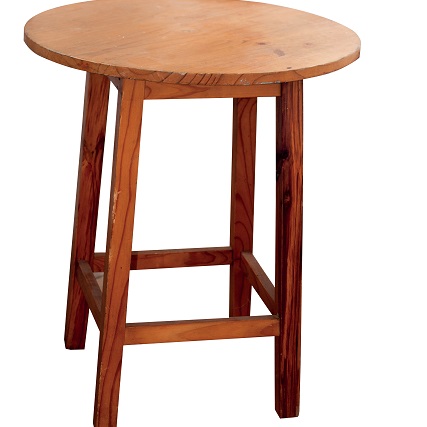 Materials you will need:
100-grit sandpaper
Dulux Wood Primer
interior paint in the colour of your choice; we used Dulux Acrylic PVA in Black
blue painter's tape
spray paint in a contrasting colour; we used Spraymate in Appliance White
permanent marker
craft knife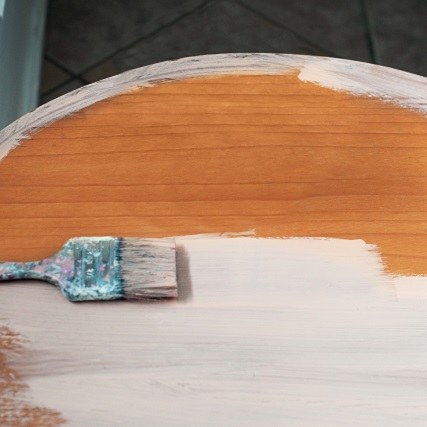 Step 1
After preparing the surface by sanding the wood and cleaning the dust off thoroughly with a damp rag, paint it with a coat of wood primer.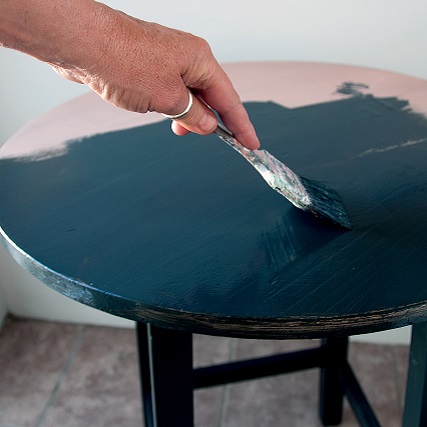 Step 2
Cover the surface with two layers of PVA, allowing it to dry thoroughly in-between coats.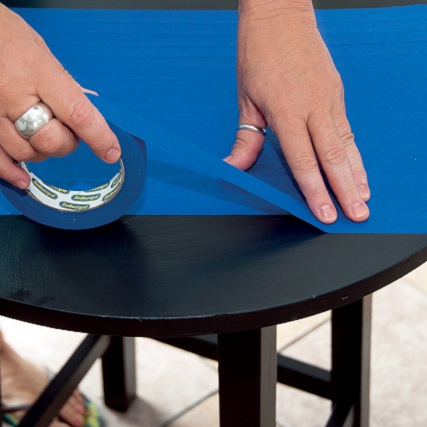 Step 3
When the paint is completely dry, cover the tabletop with painter's tape, overlapping each piece slightly.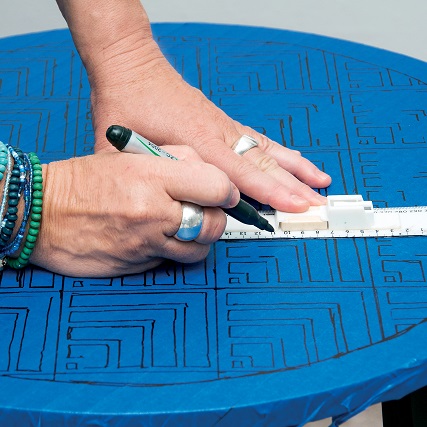 Step 4
Draw your design onto the masking tape using a permanent marker. Keep in mind that it is generally more effective to create a geometric pattern.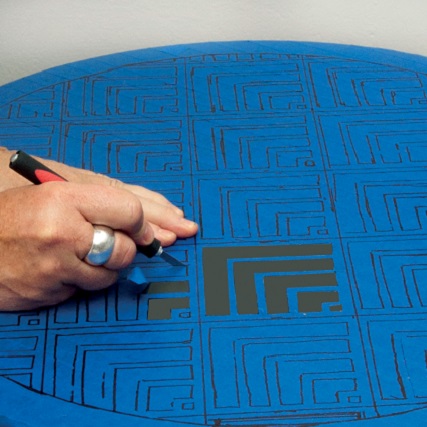 Step 5
Use your craft knife to cut out pieces of the pattern that you want to see in the contrasting colour, leaving some tape as a mask for the darker base colour. Be careful not to press too hard as you might cut into the wood.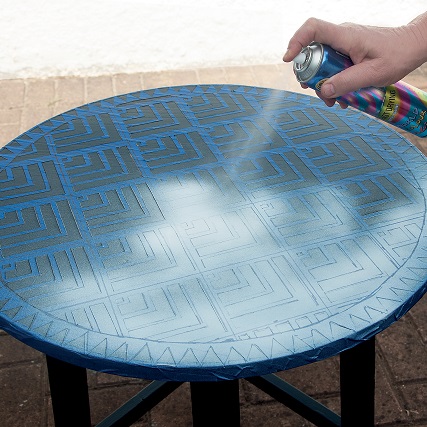 Step 6
Spray a few coats of the contrasting colour onto the surface; in this instance, the white Spraymate.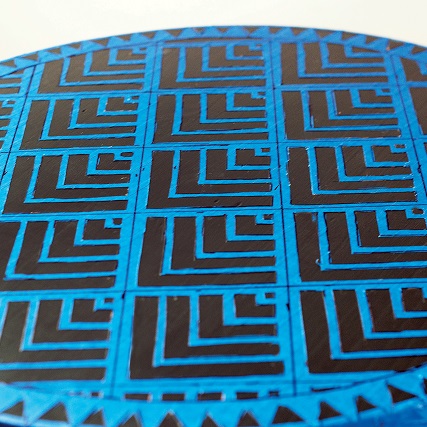 Step 7
Leave the paint to dry completely before removing the tape to reveal your pattern. You can then seal the finished top with a thin coat of clear varnish to make the surface more durable.
Now your DIY tribal table is complete and ready to be added to your garden!
Credits
Referenced from Gallo Images / Home Magazine