Here's how you can transform outdated spaces and update your bathroom with paint.
Whether you're renting an old apartment or bought a small home or flat in need of some attention, the first rooms that will need to be updated are generally the kitchen and the bathroom.
Materials you will need:
Primer
Masking tape
Paint
Spray paint
Newspaper
Paint brushes
Blinds
oak-look linoleum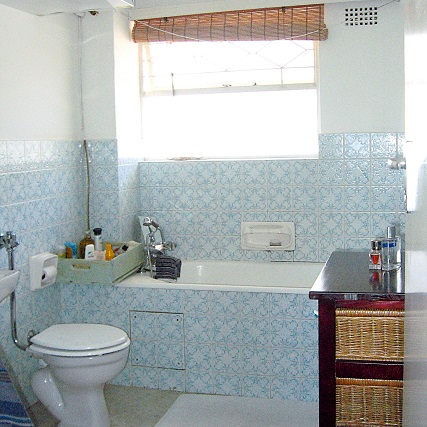 Prepping the bathroom
As the room is rather small, we implemented clever ways of 'creating space', such as painting the ceiling and walls (above the tiles) with a crisp white gloss paint to help reflect more light into the room.
The tiles were primed (Plascon Tile Primer) and painted using white gloss enamel (Velvaglo).
We used the width of the tiles as a guide for our striped effect. These lines lend a new perspective and add dimension, cleverly drawing the eye to the furthermost corners of the room.
The window treatment was updated with 50mm white wooden louvre blinds from Decorland.
The floor finish was replaced with a modern, whitewashed oak-look linoleum and its lines draw the eye into the room. We used linoleum flooring from the Nu Flor range from Belgotex.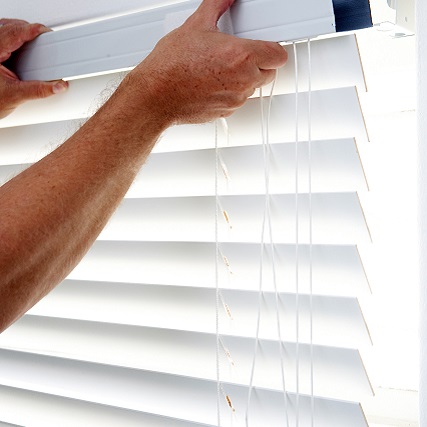 Step 1
New blinds were fitted within the window recess. First fix the brackets to the underside of the opening and then slide the blind into position, as shown.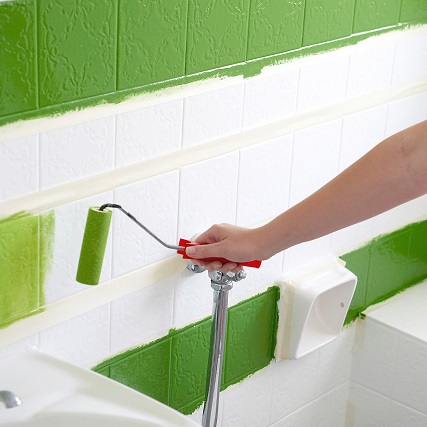 Step 2
Once the stripes have been masked out using painters' masking tape, apply the colour using a foam roller. Remember to paint alternate stripes and wait for these to dry (at least 24 hours) before masking and painting the stripes in-between.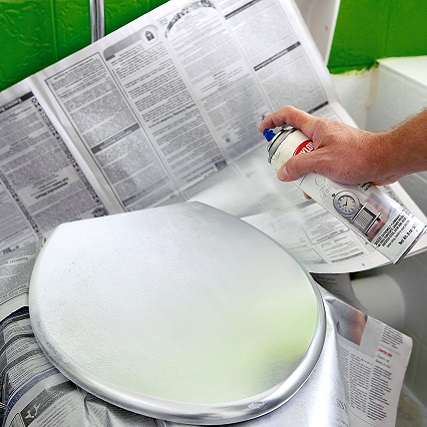 Step 3
We decided to add a quirky element to the bathroom and sprayed the toilet seat in a mirror chrome finish to match the existing plumbing and tap fittings.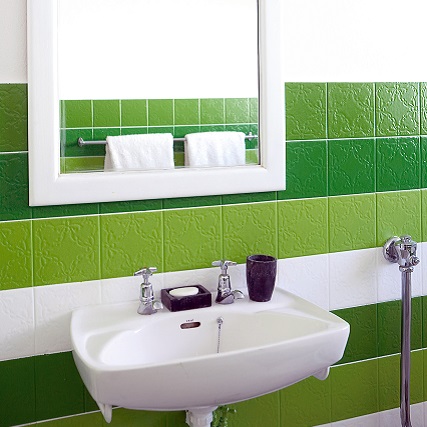 Now your DIY is complete
With this quick and easy fix to your bathroom, your bathroom will look modern and brand new!
Credits
Referenced from Gallo Images / Home Magazine