In this DIY we show you how to plant a mini garden hanging basket for your kitchen – a unique way to show off your plants!
Materials you will need:
A black refuse bag
Basket
Soil
Stockosorb
Herbs or vegetables
Scissors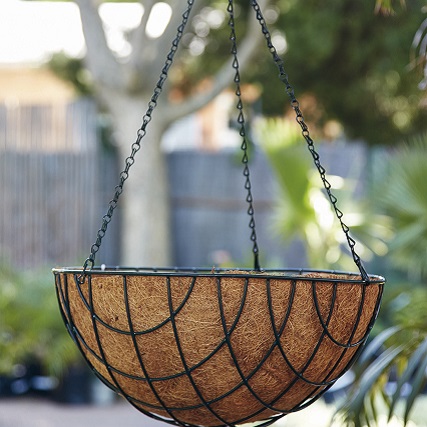 Step 1
Choose a sturdy basket that will stand up to the elements. Make sure it's galvanised to prevent rusting down the line.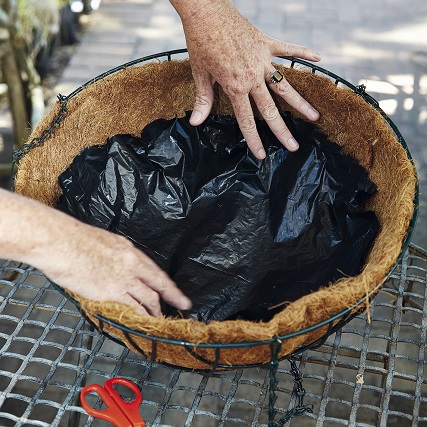 Step 2
Cut out a circle from a black refuse bag, using the basket as a stencil – just make sure it's not too small. Line the base of your basket with the plastic; this is to prevent your water pouring out of the bottom when you water.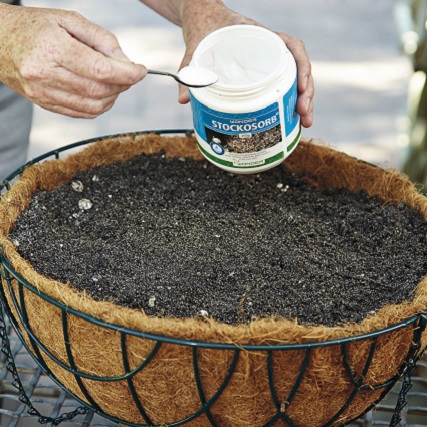 Step 3
Tip in your master supermix soil (see our expert advice opposite), then add a teaspoon of Stockosorb. This product provides acontinuously available water reservoir in the root zone, where the plant needs it. It's a similar concept to a nappy: when it's wet, the nappy swells up as it absorbs the moisture. Here, the granules absorb the water, keeping the root area moist.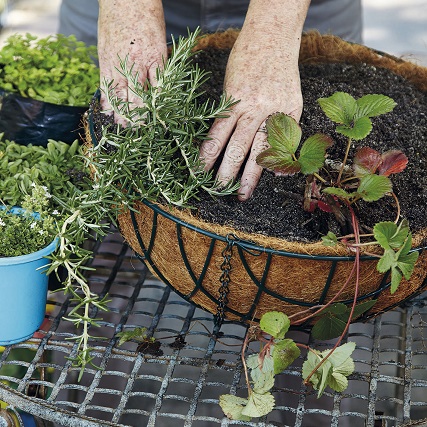 Step 4
Now your basket is ready for planting. We chose a variety of miniature veggies and herbs: bronze fennel, sage, butter lettuce, cos lettuce, cascading rosemary, strawberries, red and green spinach. Because they are miniature, they don't take over too much and with constant trimming and picking the basket remains pretty well stocked. Make sure you water it every day.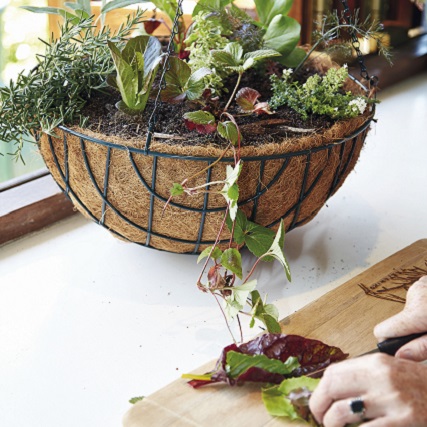 Now your DIY is complete
A miniature veggie garden hanging outside your kitchen makes it easy to add wonderful flavours to your salads, stews and soups. It's simple to put together – just follow our easy step-by-step directions.
Credits
Referenced from Gallo images / Fairlady