A fresh coat of paint can do more than transform your home – it can completely alter its personality. Here are three totally different looks for inspiration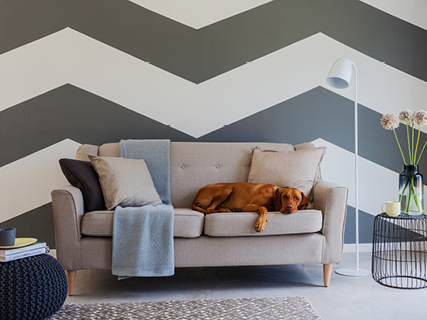 Contemporary grey
Who says greys and neutrals are dull! A bold feature wall, such as this one with chevrons, makes a statement that you're stylish and contemporary. It's also an inexpensive way to create interest without investing in a lot of expensive art. A room is nothing without a focal point and the bold pattern here does the trick. Compensate for the busyness by keeping wall decoration to a minimum. Decorative elements continue with the theme of greys and neutrals, but texture is where you add interest. You can also introduce splashes of colour with small accessories. If you get bored with them, it's easy to make a change.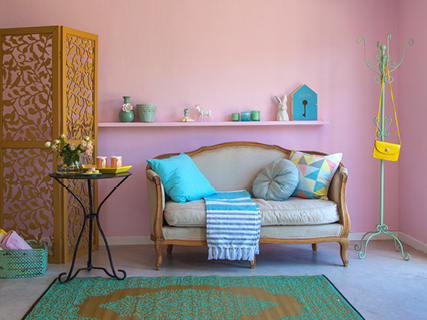 French affair
One of the two Pantone Colours of the Year for 2016 is Rose Quartz. Use it to give the much-loved French look a modern twist. Add a splash of Monarch Gold, Dulux's Colour of the Year, to a room divider and you have a gentle and inviting room. Cool it down a little with accessories in mint and light blue.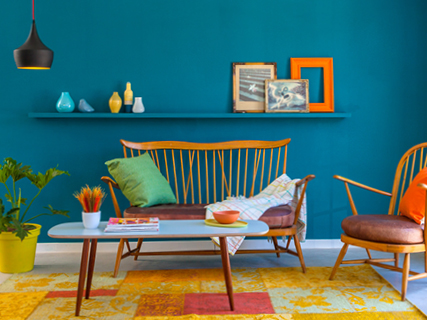 Mid-century modern
The two decades between 1940 and 1970 were as defining to design as the '60s and '70s were to music. This period is called mid-century modern, characterised by wooden furniture with smooth lines and moulded plastic such as Eames chairs. Think Mad Men for the style in a nutshell: clothes and furniture. Mid-century modern colours can be wild and kitsch or a palette of browns and neutrals. We painted the walls a bold teal colour – Modo Deep Sea Green (P134-C7) – and added pops of colour from the era.