Turn a tired set of drawers from drab to fab with stylish Fired Earth metallic paint and paintable wallpaper.
Materials you will need:
1ℓ Fired Earth Brushed Metal paint, Cosmopolitan
1ℓ Fired Earth Brushed Metal paint, Foxy
Dulux Universal Primer
Fired Earth paintable wallpaper, Damask
Crystal door knobs (two per drawer)
Alcolin cold glue
Sponge roller
Medium and small paintbrushes
120-grit sandpaper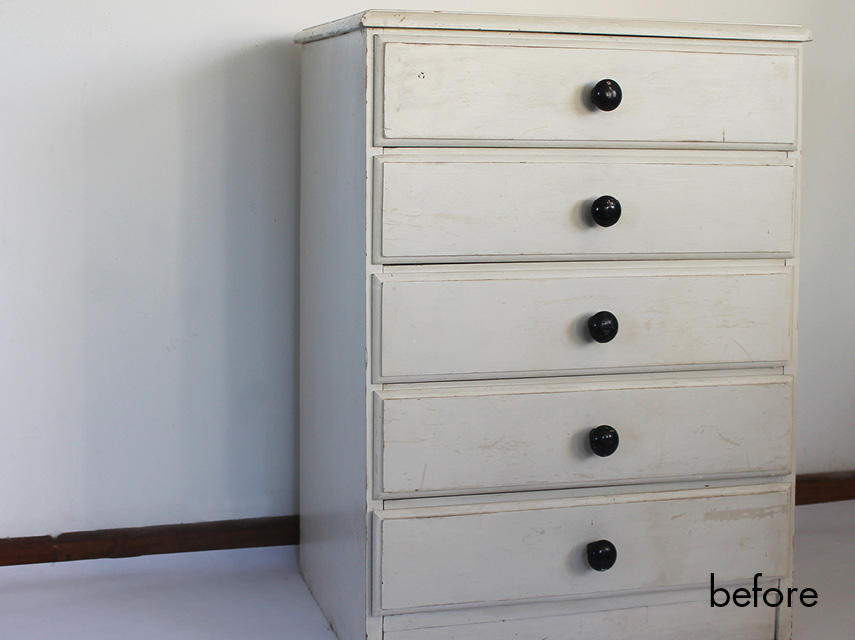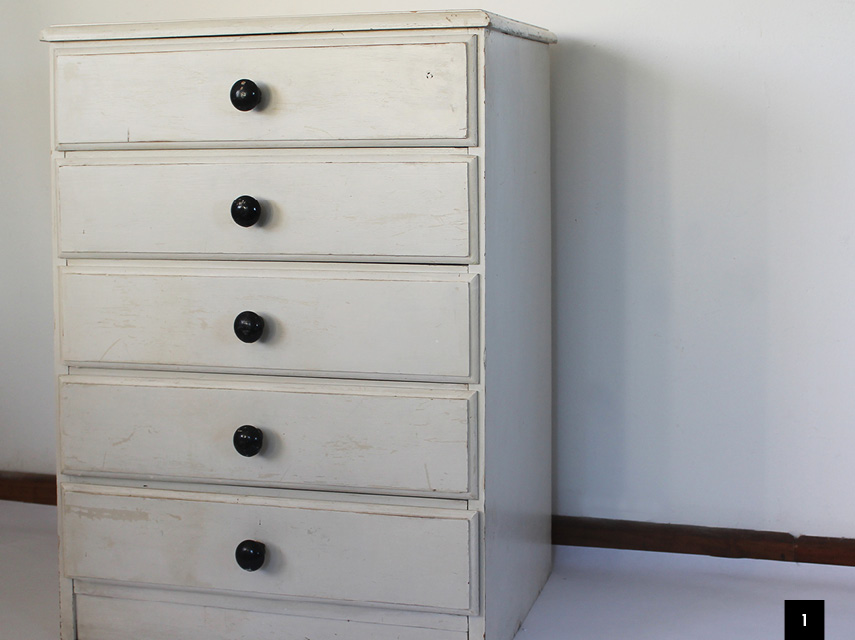 Step 1
Before you start, make sure your piece of furniture is clean. Use sugar soap and a damp cloth if necessary.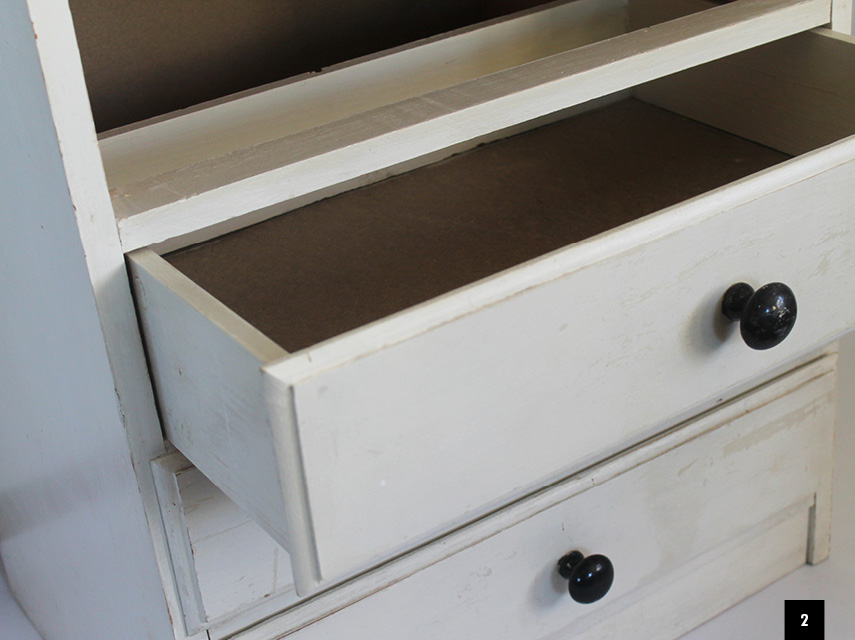 Step 2
Remove the drawers and lightly key all the surfaces you're going to paint using 120-grit sandpaper. Dust off with an old paintbrush or wipe with a damp cloth.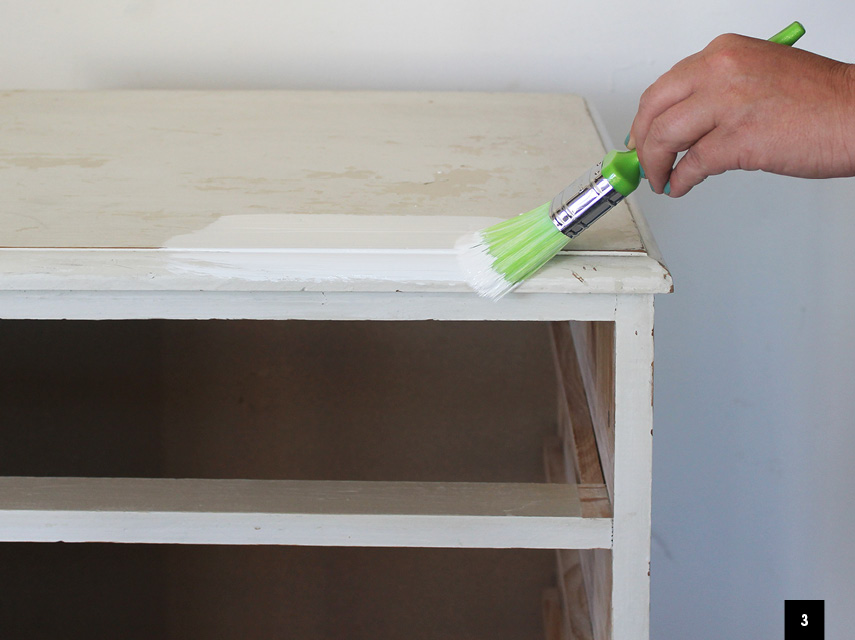 Step 3
Paint one coat of universal primer and leave to dry thoroughly.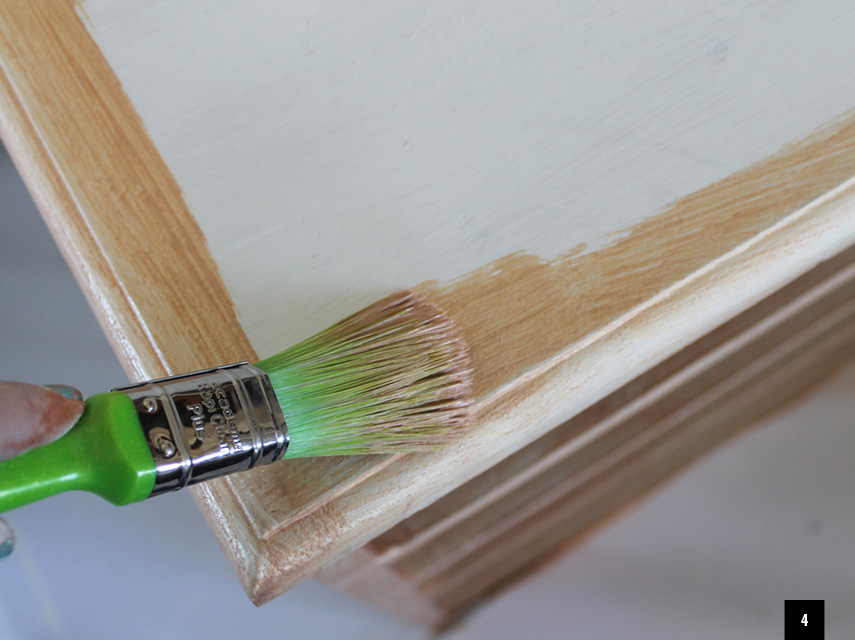 Step 4
Open the tin of Cosmopolitan. It's a gritty paint, which gives the brushed-metal look, so you need to stir it well. Paint the shell of the chest and the drawers. Cosmopolitan is a subtle copper colour that works well on the larger areas of the chest of drawers. You will have to apply two coats and just see the lovely grain the paint gives to the surface of the furniture piece.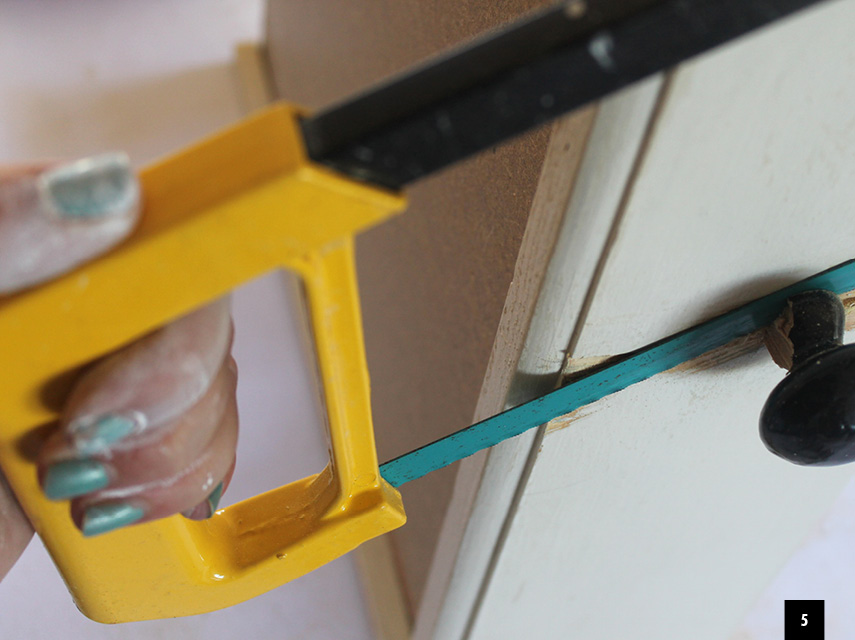 Step 5
Remove the old handles on the front of the drawers. Ours were glued on so we needed to saw them off. This didn't matter as we just drilled holes through to add the new knobs and any marks from the sawing were covered by the wallpaper.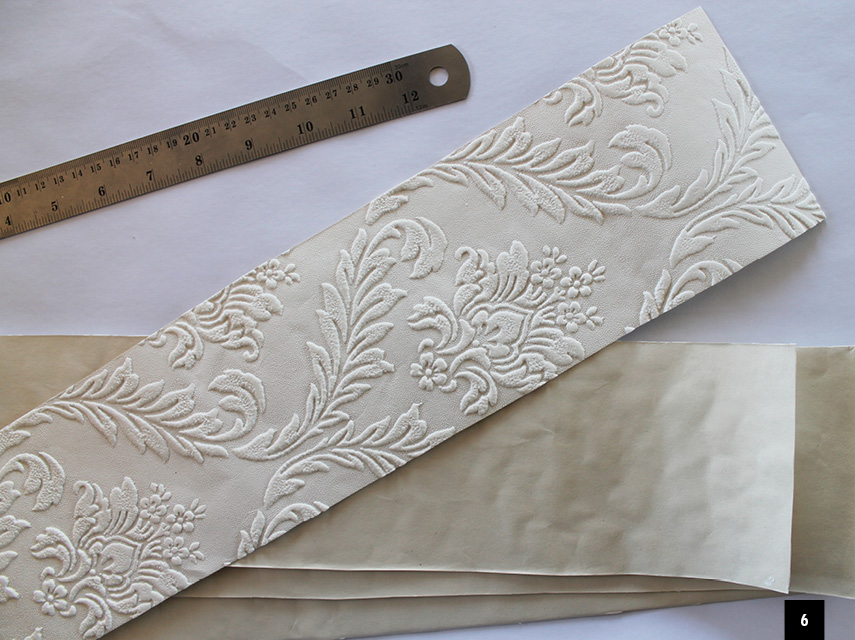 Step 6
Measure the front flat surface of your drawers and cut out rectangles of the paintable wallpaper to measure.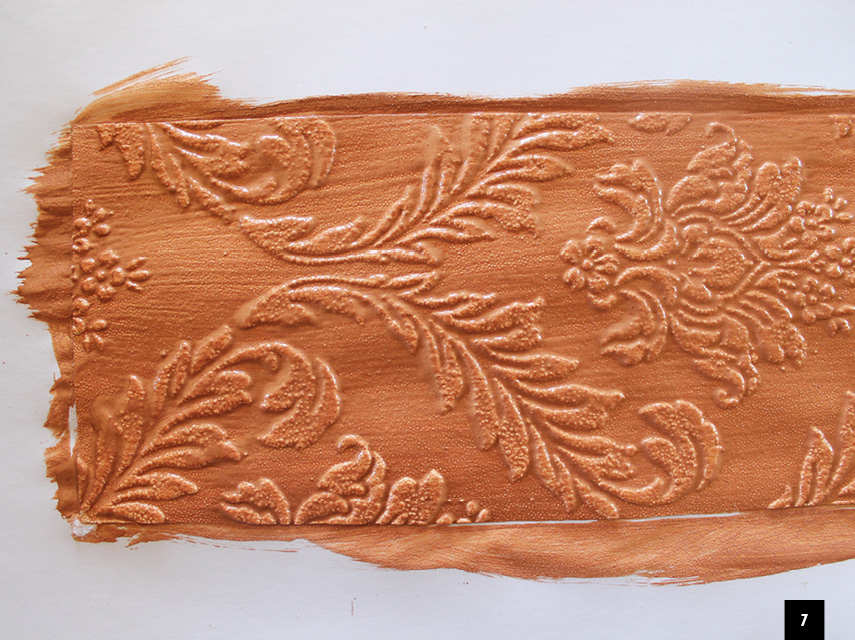 Step 7
Open your tin of Foxy brushed metal paint and stir well. Paint each strip of wallpaper. This colour is richer than the subtle Cosmopolitan and highlights the front of the drawers. Leave the wallpaper to dry.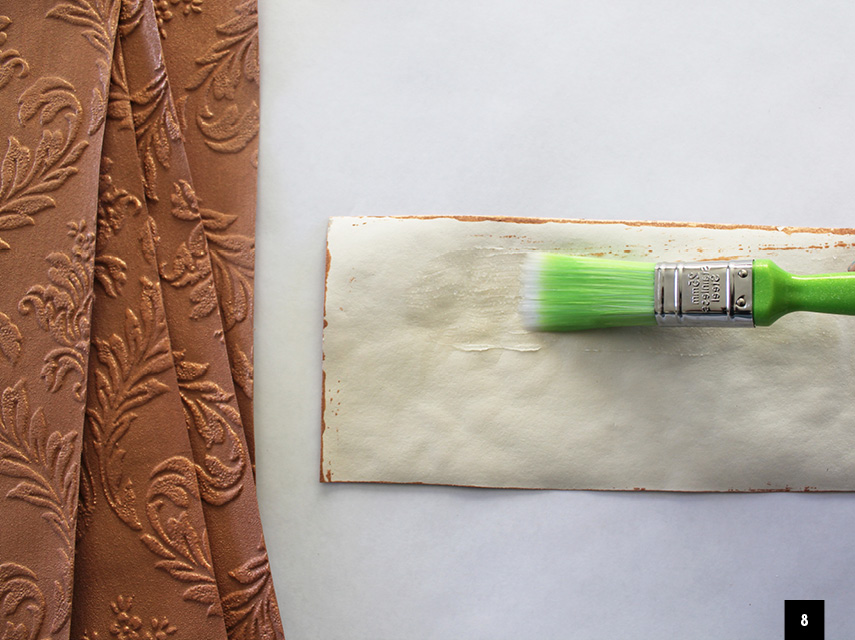 Step 8
Apply cold glue to the back of the wallpaper strips and stick them to the drawer fronts. Smooth out any bubbles using a clean cloth.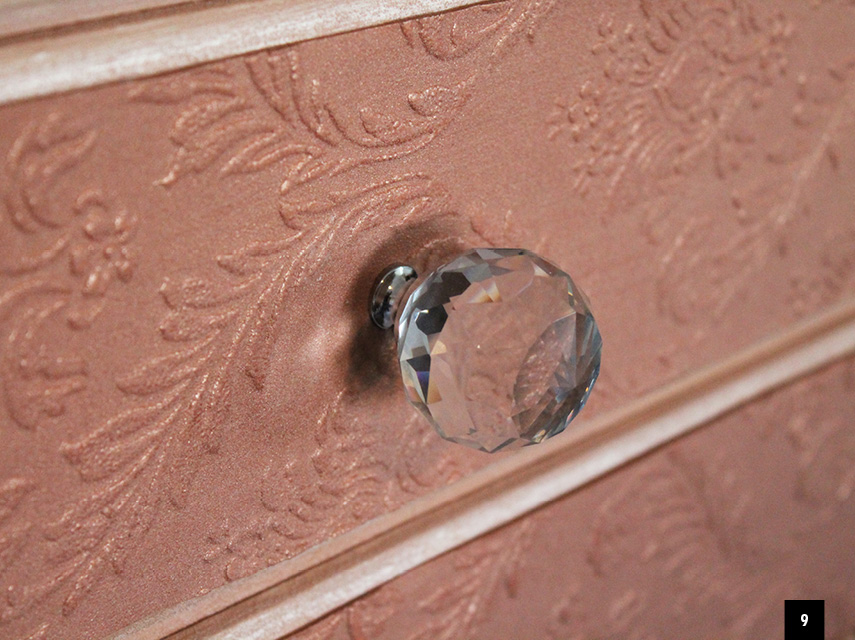 Step 9
Finish off the now-lovely chest of drawers by adding the crystal knobs. Add a fresh bunch of flowers and a few personal touches such as pictures of the family to the top. Now you've got a showstopper.