Make a versatile pegboard to hold keys and other essential items you might need as you dash out the front door.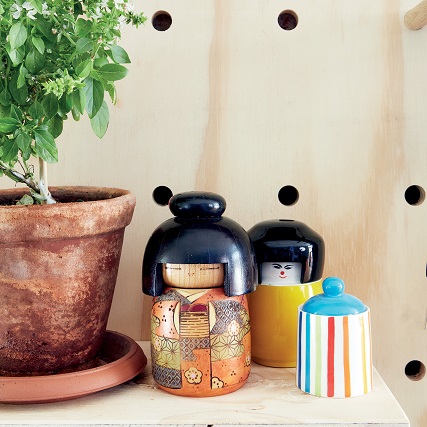 Materials you will need:
one sheet of 18mm plywood, cut to:

one 820 x 660mm (backing board)
one 600 x 200mm (shelf)
one 360 x 200mm (shelf)

one 19mm wooden dowel
four 10mm Rawl bolts
120-grit sandpaper
cordless drill, 8mm wood drill bit and 19mm spade bit
54mm hole saw
pencil
tape measure
ruler
10mm spanner
electric drill and 10mm masonry bit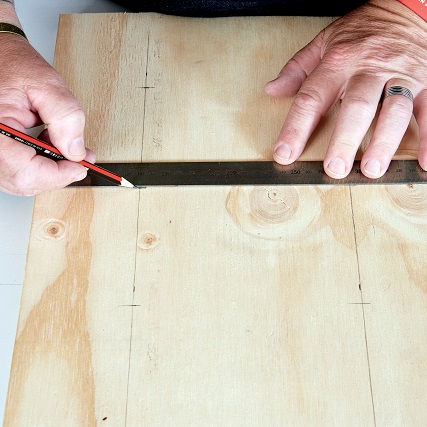 Step 1
Measure and make the following marks across the length of the backing board: 80mm, 240mm, 400mm, 560mm, 720mm.
Measure and make the following marks across the width: 100mm, 215mm, 330mm, 445mm, 560mm.
Join these marks with pencil lines to form a grid.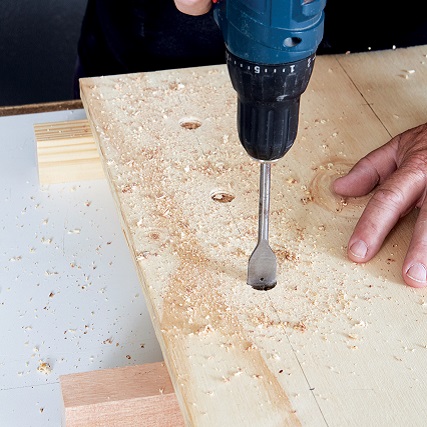 Step 2
Using the spade bit, drill holes where the lines cross. Also, drill four 8mm holes for the Rawl bolts.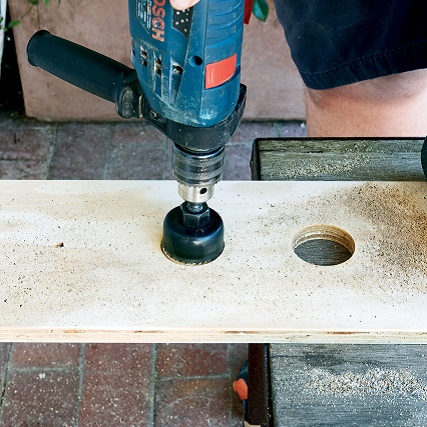 Step 3
Measure and make marks at 130mm, 245mm and 360mm in the middle of the 600 x 200mm plank. Using the hole saw, drill a hole at each mark – these are ideal for holding small pot plants. Now sand all the planks thoroughly.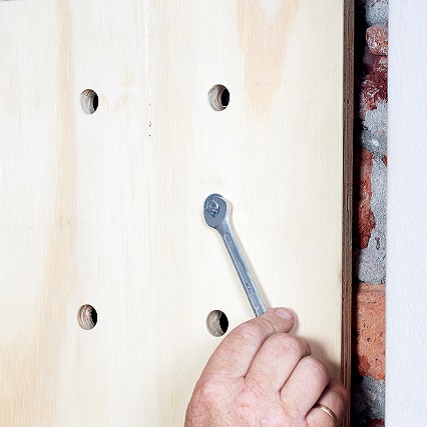 Step 4
Make marks and, using the masonry drill bit, drill holes into the wall for the Rawl bolts. Place the backing board over the bolts and tighten them firmly with the spanner.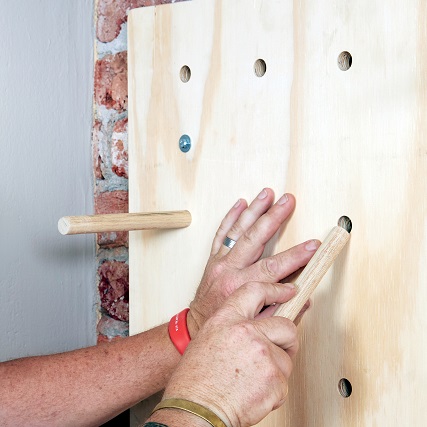 Step 5
Cut the wooden dowel into eight lengths of 200mm each and place them in the board at the desired height for your shelves.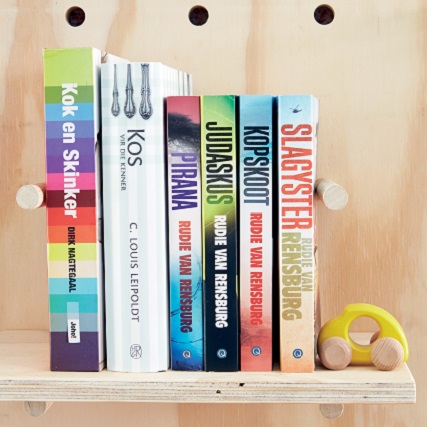 Project notes
Ask your timber merchant to cut the wood to size – it will make your task so much easier.
Sand your timber beforehand.
The dowels can also be used as bookends.
Credits
Referenced from Gallo Images / Home Magazine