Give a feature wall some pizazz with some brightly-painted ceiling roses.
A feature wall adds vitality to a room. You can choose an accent colour and simply paint a wall with it, or go for an unusual paint technique, wallpaper, or even… ceiling roses.
It's a wonderful creative exercise to cast your imagination beyond what things are supposed to be. Taking ceiling roses, for instance. Sure, they're supposed to be above us, but put them on the wall instead as an unusual decorative feature. They are available in a surprising range of sizes and intricate, pretty designs. Choose an assortment of roses that take your fancy (you'll find them in the ceiling section of Builders), have a little fun with colour on a neutral background and you'll create a unique feature wall that's sure to be a showstopper. You can even go one step further and convert one of the roses into a clock.
Materials you will need:
Ceiling Rose collection of your choice
A neutral colour for the wall. We chose Evolve's Hermanus Mist in matt PVA
Shades of your accent colours in a matt PVA. We chose yellow and used Modo's Bumble Bee (PO21-W4), Glory Yellow (PO17-W2) and Bright (B002-05)
Clock mechanism (available from your local craft store)
Paintbrush
Roller and tray
Drill
No More Nails adhesive putty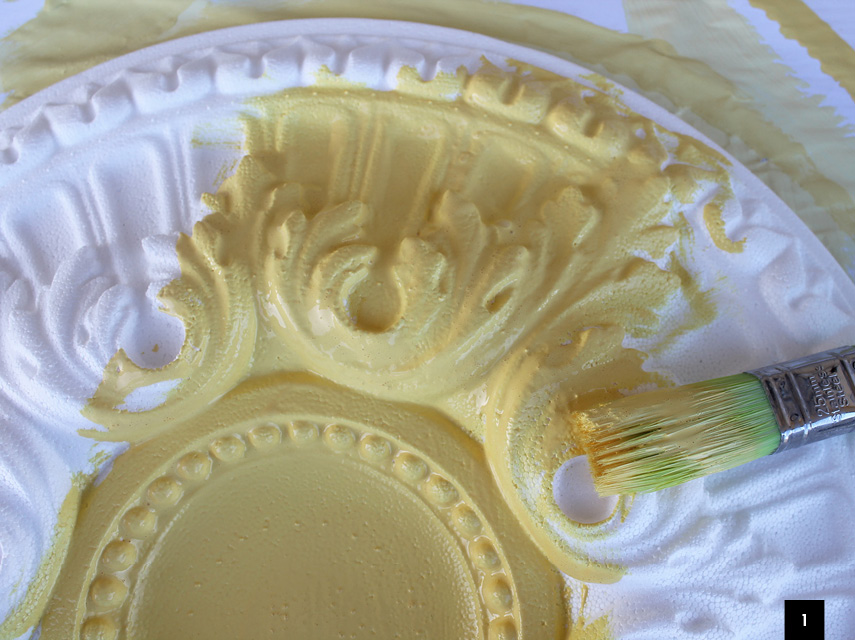 Step 1
Paint your ceiling roses in different shades of your accent colour. We have painted the bigger ones in Modo Bumble Bee, medium-sized ones are in Bright and the small roses are Glory Yellow to create a gradient effect. This contrasts beautifully with the grey Hermanus Mist on the wall and truly makes them pop.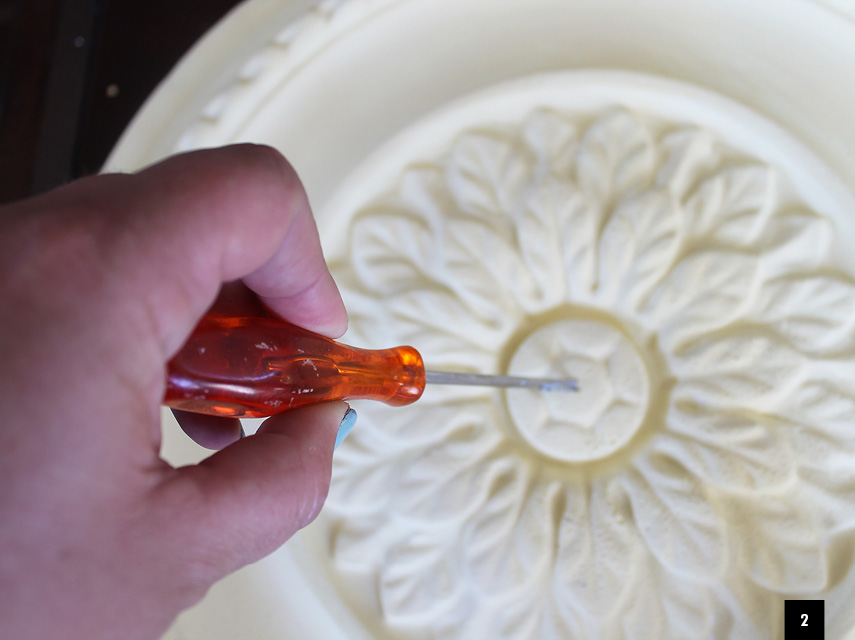 Step 2
Drill a hole in the ceiling rose you want to convert into a wall clock. Be sure that you choose a ceiling rose with a cavity at the back and that it is deep enough for the battery pack to slip into so it will be flush against the wall when finished.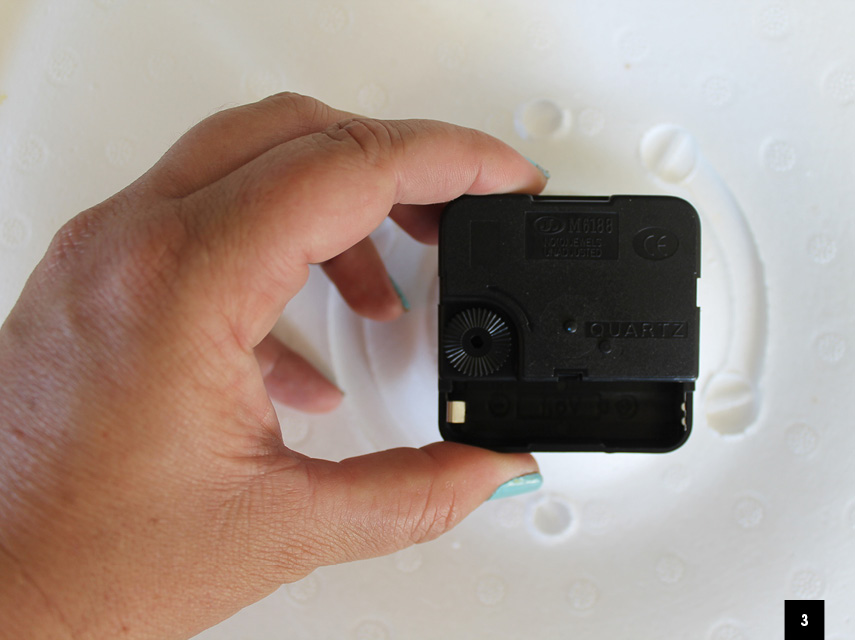 Step 3
Now add the arms of the clock (as per instructions) at the front of the ceiling rose and clip it to the back of the mechanism. Add a battery and set to the correct time.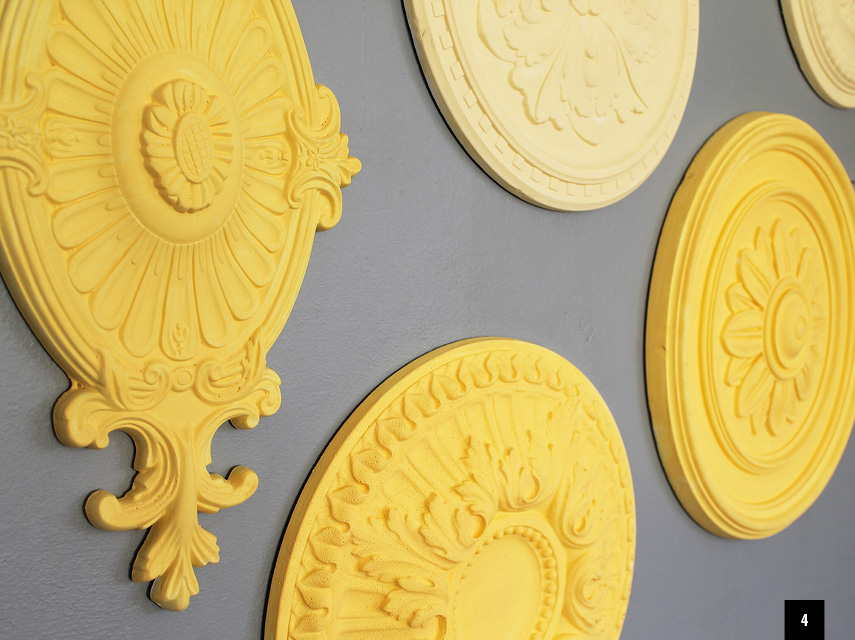 Step 4
Ceiling roses are very lightweight so you don't need to drill holes in the wall to attach them. Simply use an adhesive such as No More Nails. This is such a refreshing new way of incorporating ceiling roses into your home and with their detailed designs they are pieces of art in their own right.