Let the kids give the bathroom their stamp of approval with this cute kiddie art project – it's so easy!
Materials you will need:
A piece of white paper
Paint tray
Paint roller
Paintbrush
Water-based paint in yellow, orange and green
Permanent marker
300 x 400mm picture frame with mounting board at 200 x 300mm (sufficient for an A4 page)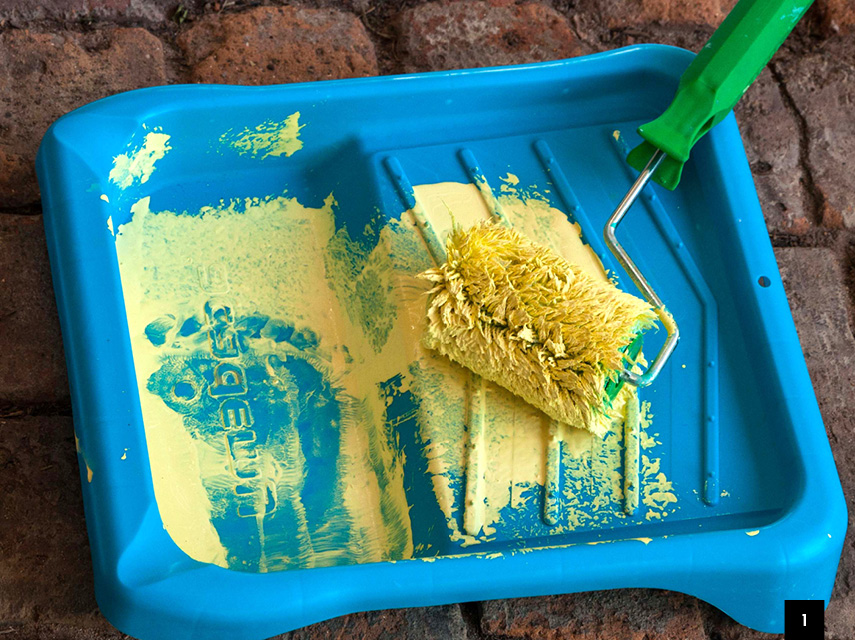 Step 1
Add the yellow paint to the paint tray and spread it evenly with your roller.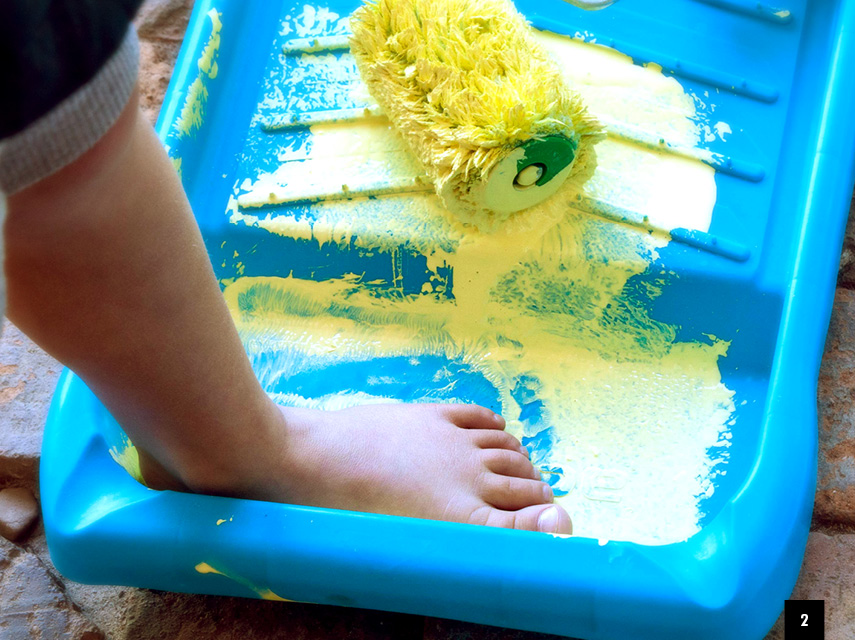 Step 2
Ask your little one to step into the paint and make sure you have got enough paint on his or her foot to make a clear print on the white paper. This might take a few tries but is loads of fun.
Top Tip: Lots of children have ticklish feet. That's why it's easier to dip a foot into
the paint than to paint it with a brush.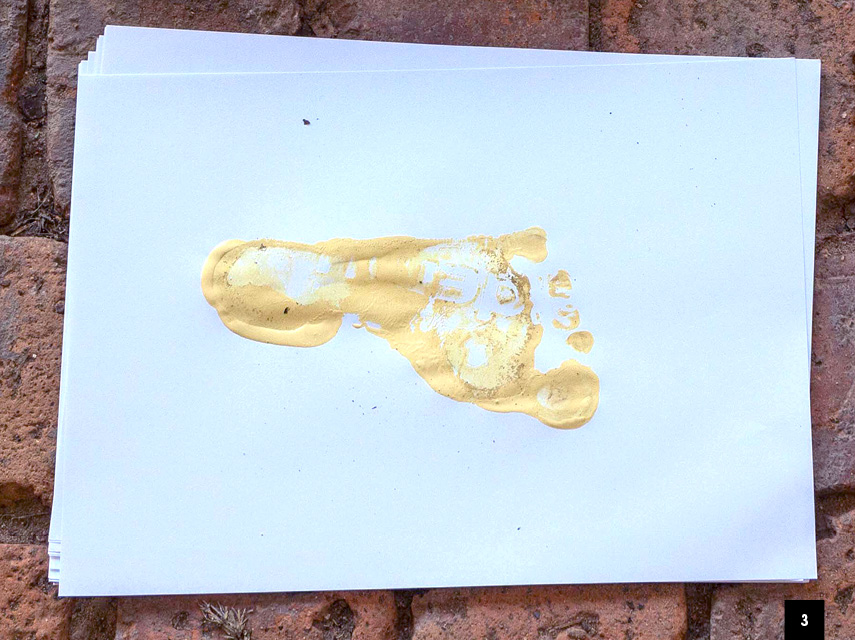 Step 3
Press your child's foot onto the white piece of paper. This will create the body of the duck shape with the toes as the tail feathers.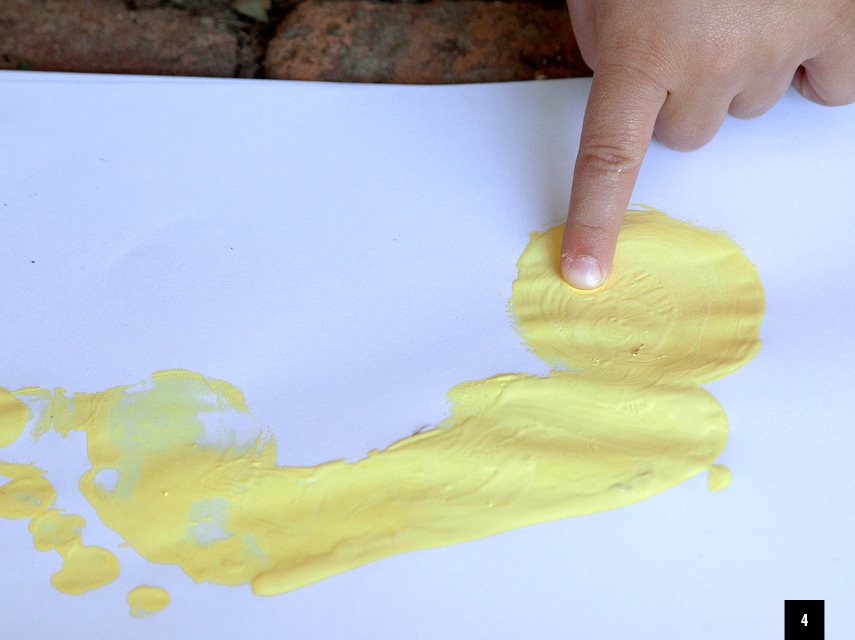 Step 4
Paint the duck's head (using brush or fingers!) on top of the heel of the footprint.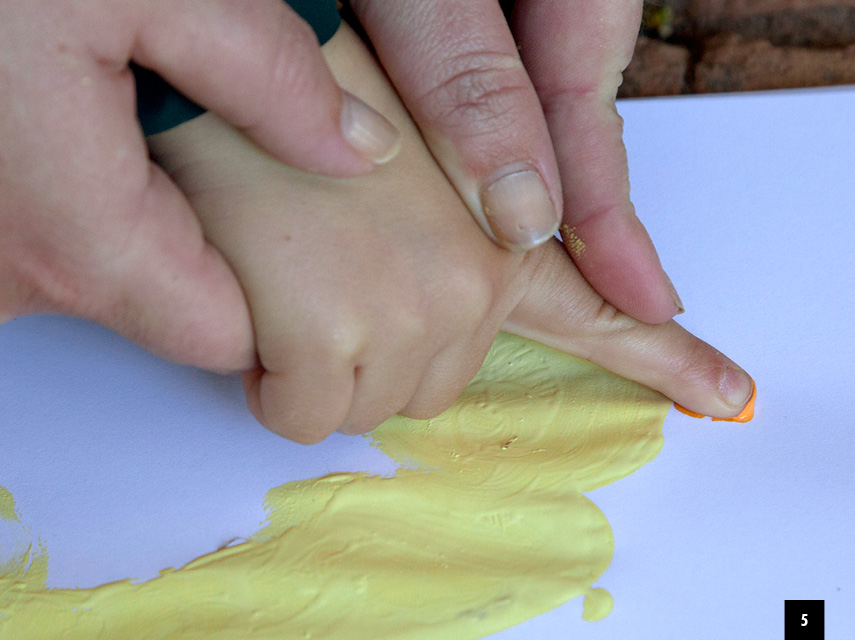 Step 5
Now dip an index finger in the orange paint and press it down on the front end of the head to make a beak.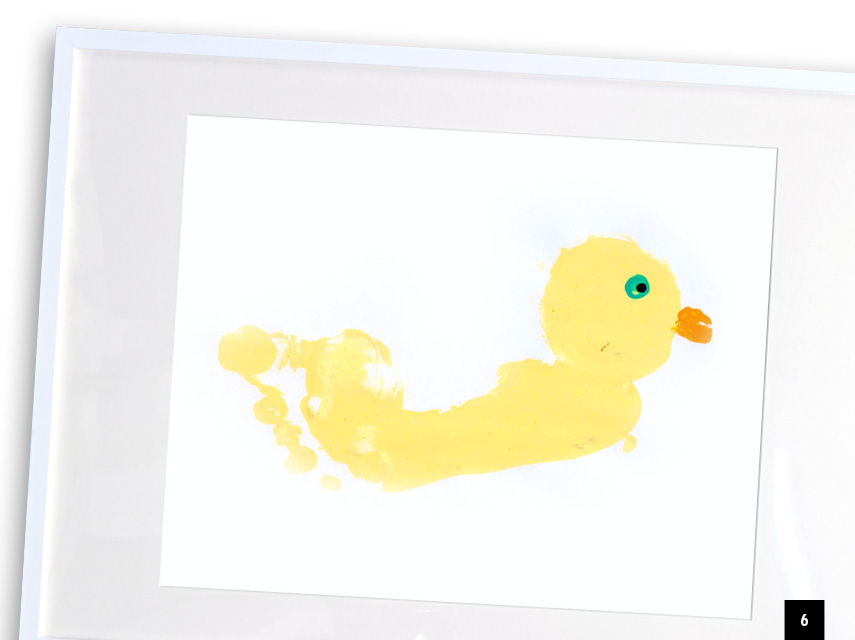 Step 6
Dip the other index finger in green paint and stamp down as a dot to create the duck's eye.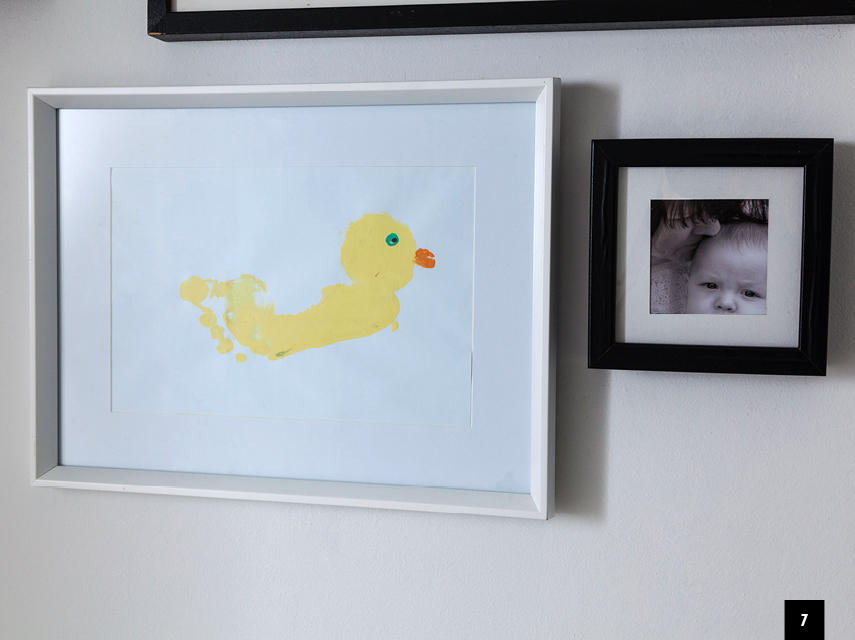 Step 7
Leave the painting to dry in a well-ventilated area and once fully dried add a dot to the eye with your permanent marker to define the pupil.