This small, square ottoman can quickly be transformed into a side table, a seat, bedside table, coffee table…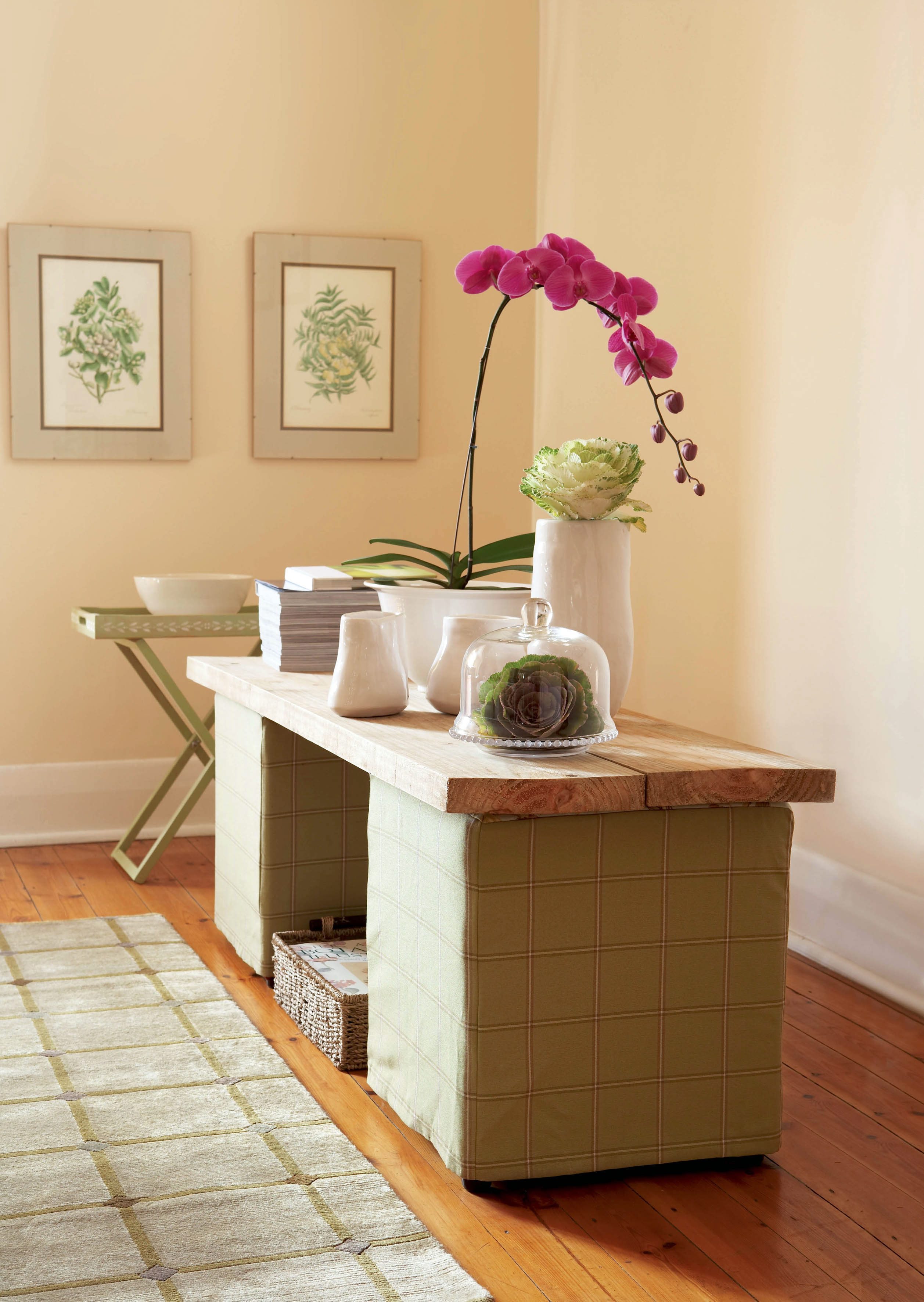 Make a bench
Two ottomans with "dresses" and a thick plank on top, are transformed into a useful bench, or display space. Cover your ottomans with loose covers. Rest one or two thick planks on the ottomans.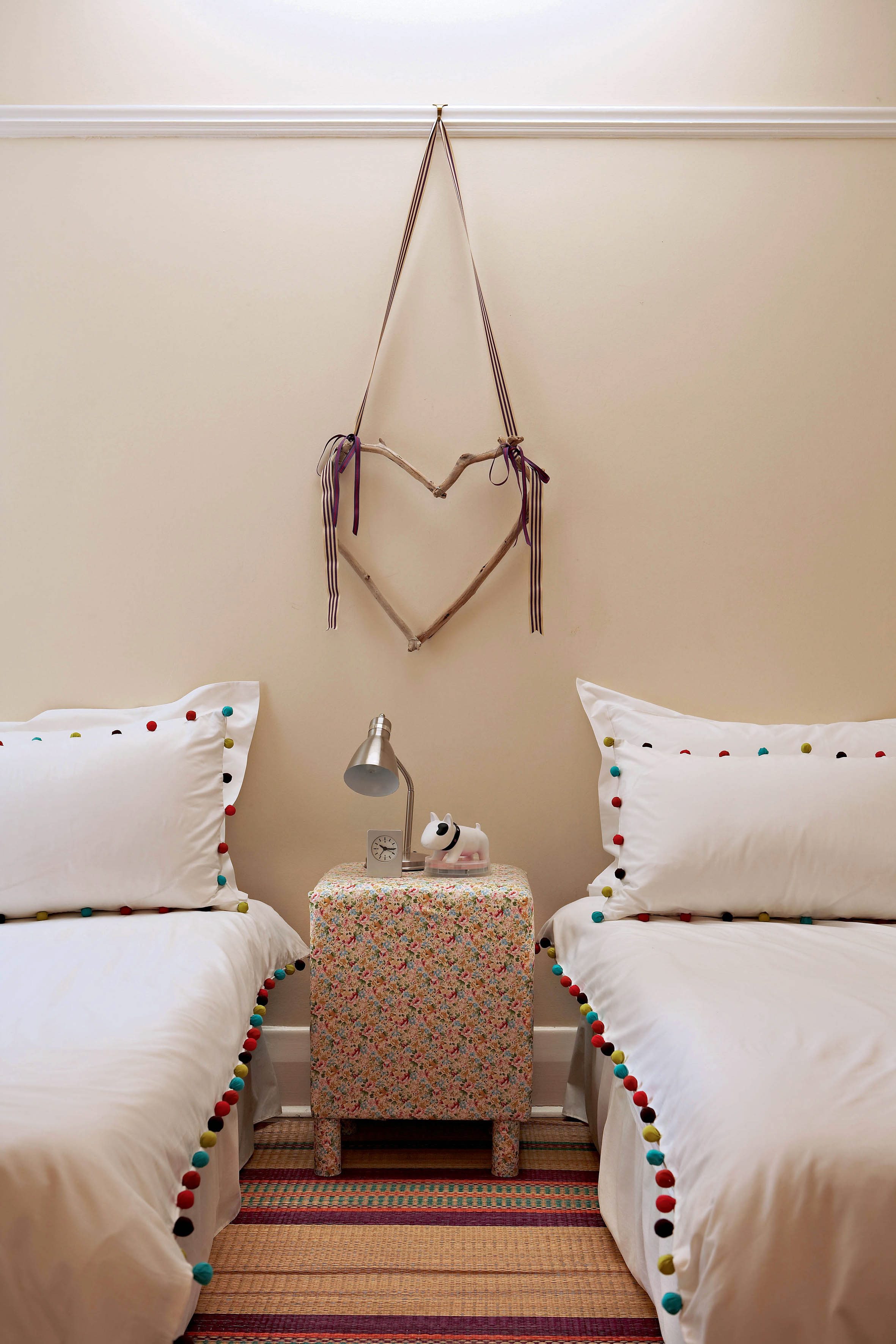 In front of the bed
Screw longer legs onto your ottoman and cover it with floral material (or as you like) and it becomes a cute bedside table. You can buy the legs from an upholstery shop. These are easy to cover – cut a piece of fabric the right size to fit around the leg, and stick with contact glue to the leg.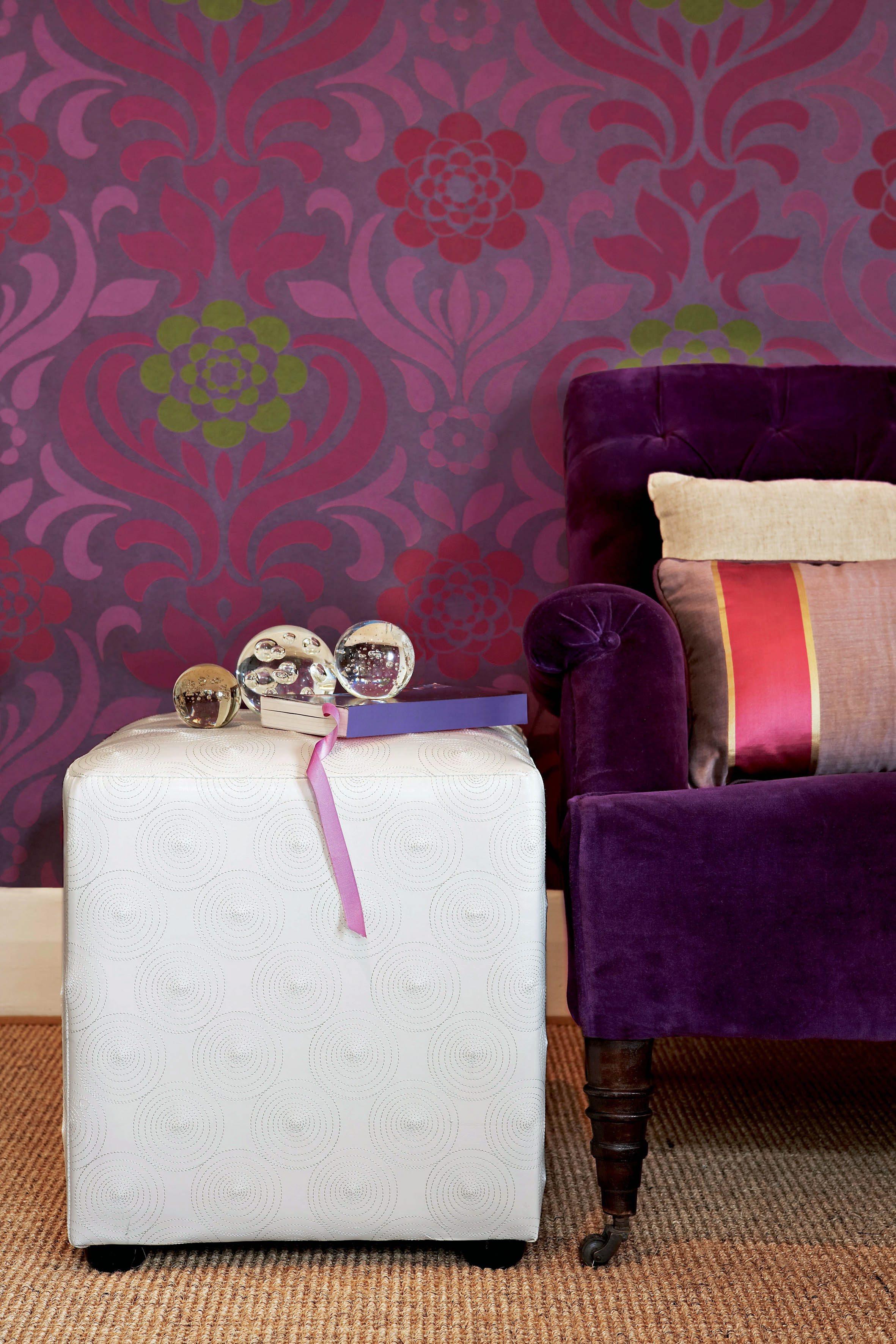 In the sitting room
An ottoman becomes a practical side table which can fit in with any theme.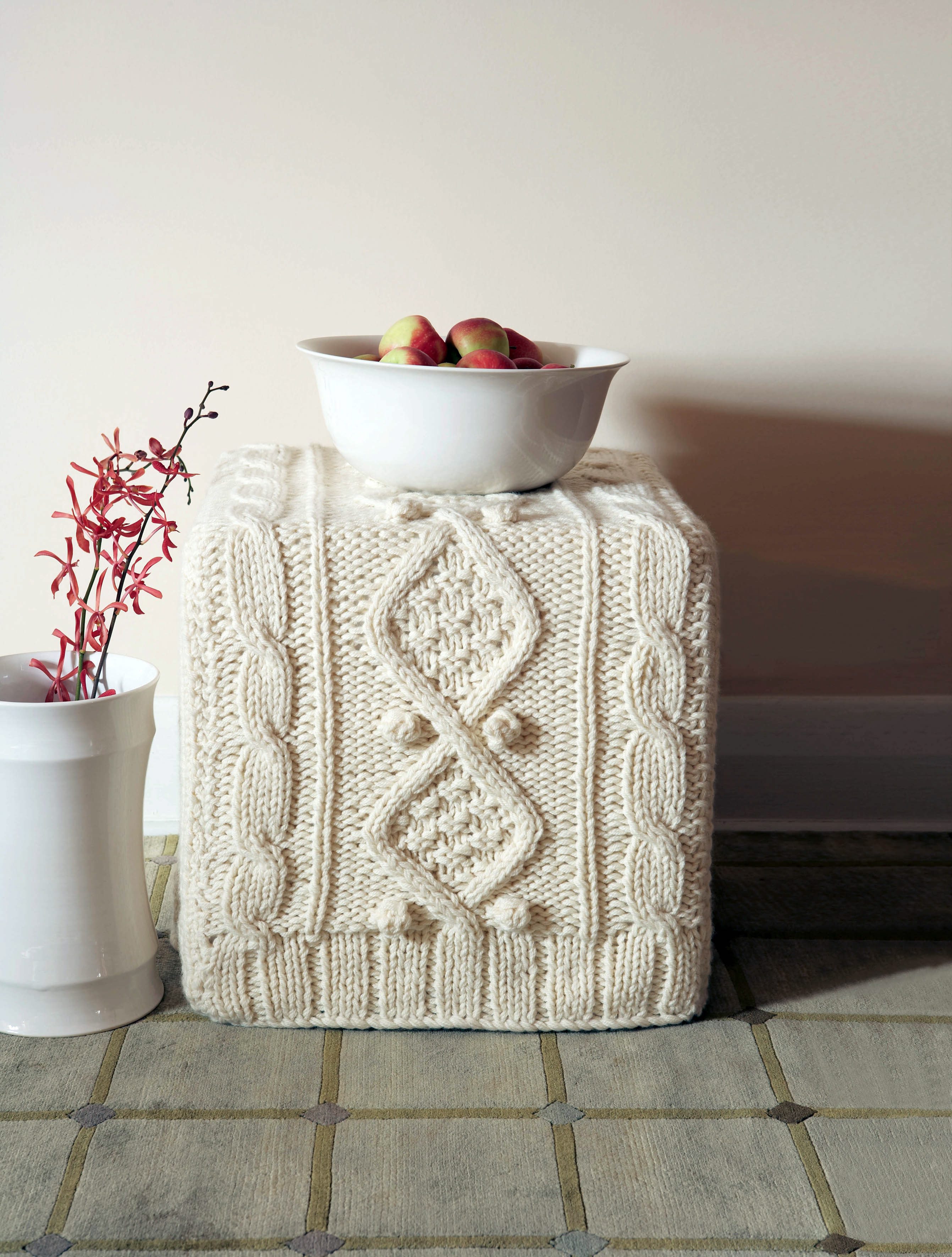 Cozy Seat
Give your ottoman a loose, knitted cover for a cozy seat. Bulky knitting gives extra texture in a living area.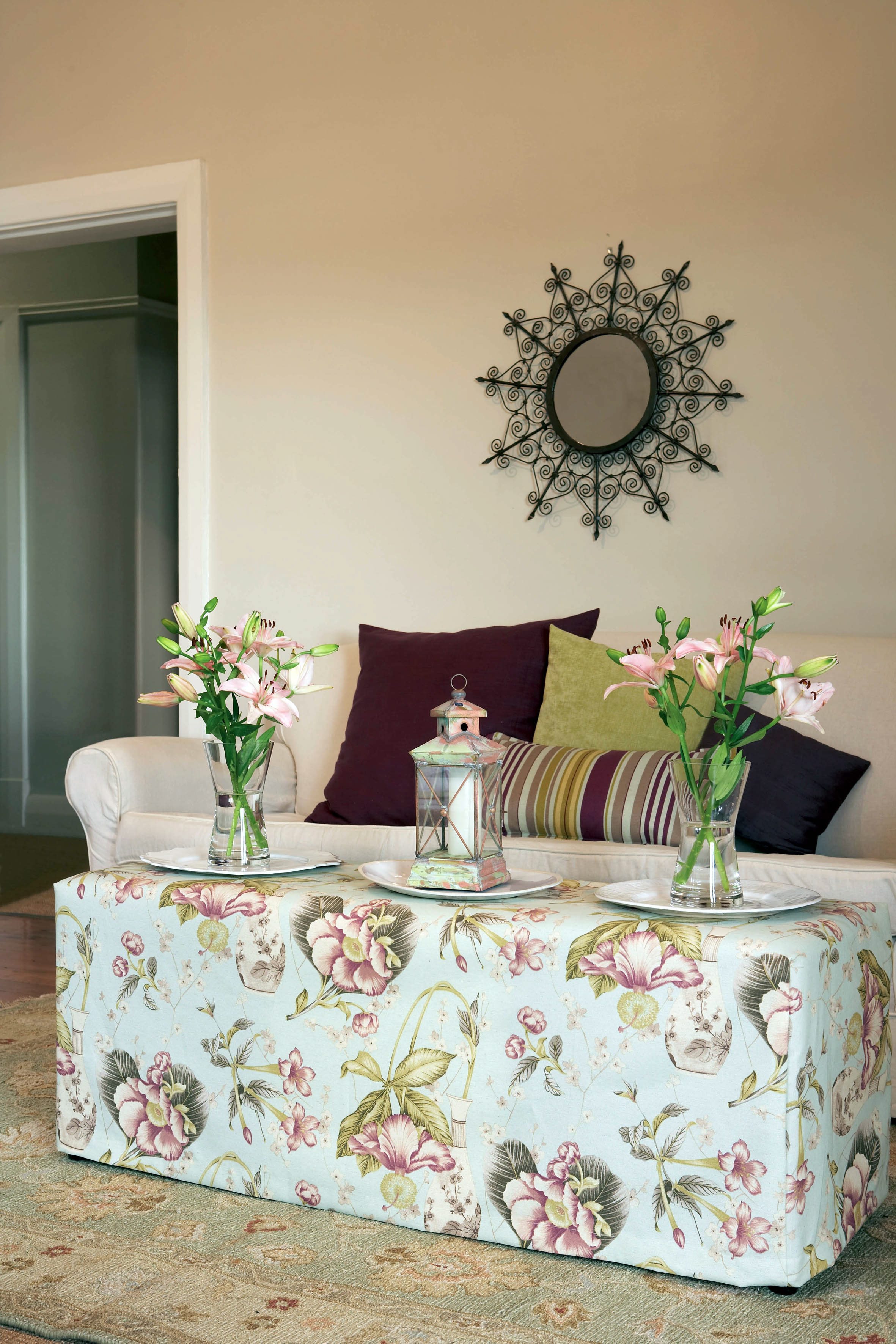 Pour the Coffee
With three ottomans tight against each otHer and a loose cover on top, you have a stunning, long coffee table. You can also arrange 4 ottomans in a square shape for a large coffee table.
Top Tip: An ottoman fits nicely under a table – ideal if you don't have a lot of space.
Credits
Referenced from Gallo images / Sarie Magazine