Looking for some ideas to spruce up your bathroom? Check out these 6 stylish bathrooms for some great ideas of what can be done.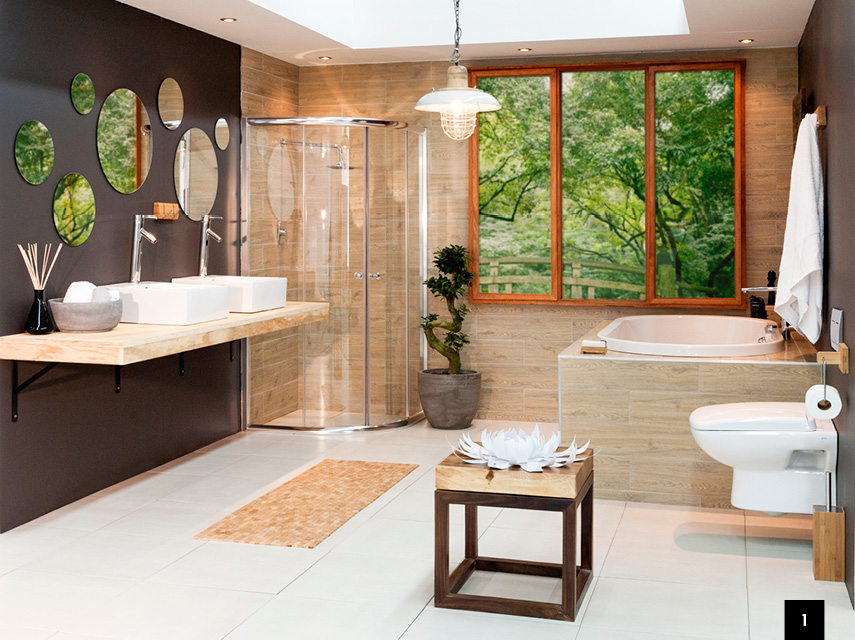 1. Luxurious spa
Combine shades of charcoal with crisp white porcelain floor tiles and wood-look tiles on the walls to set the mood, then indulge yourself in luxury with a spa bath and massaging shower.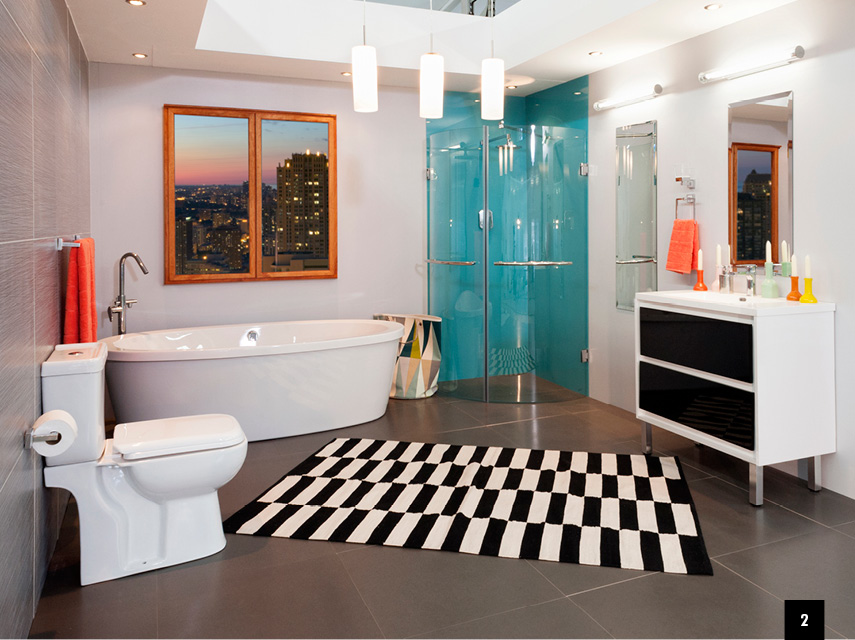 2. Colour splash
Crisp white is everlasting and provides a platform for striking accents such as a coloured splashback in the shower and bright accessories. Keep the look contemporary with a freestanding tub and black and white vanity.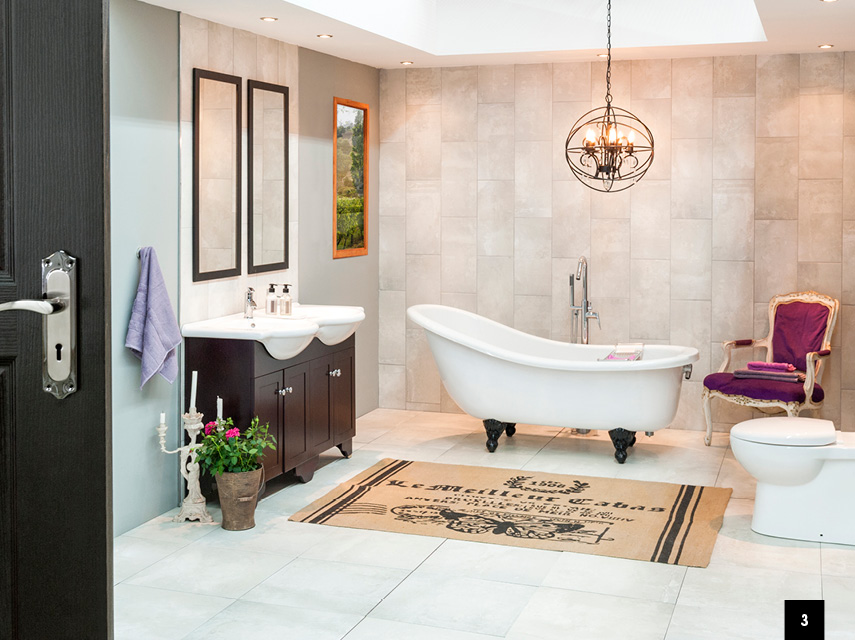 3. Neoclassical
Combine classical curves with modern clean lines for an avant-garde look that has class written all over it. Add opulent touches such as a Louis XIV chair and chandelier, then soak it all in, in a freestanding bath and sigh "This is the life".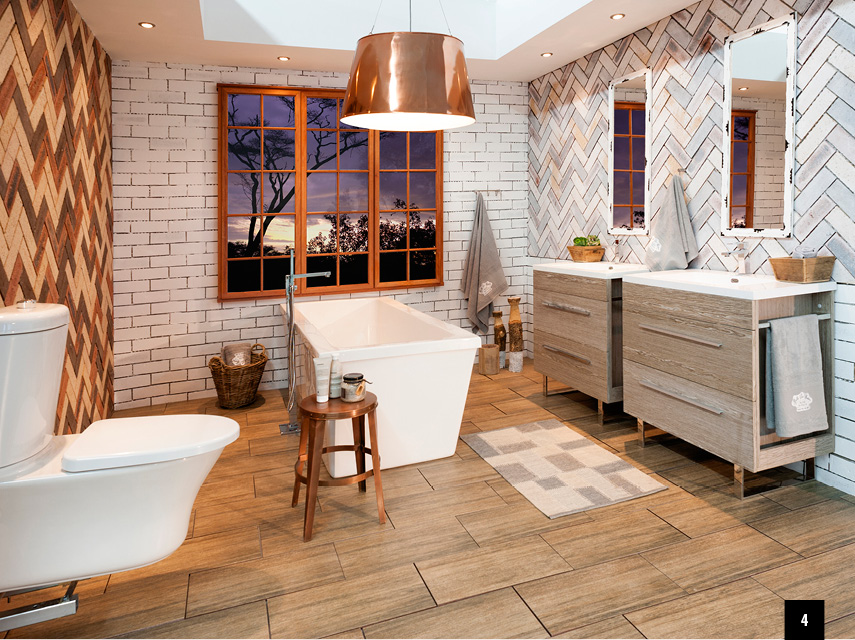 4. Natural textures
For an elegant look that oozes understated style, combine natural textures such as sandstone or brick with the sleek smoothness of white subway tiles and sanitaryware. Wood-look tiles have practical advantages in a steamy bathroom and bring the outdoors in. Add copper lighting and accessories for a trendy look.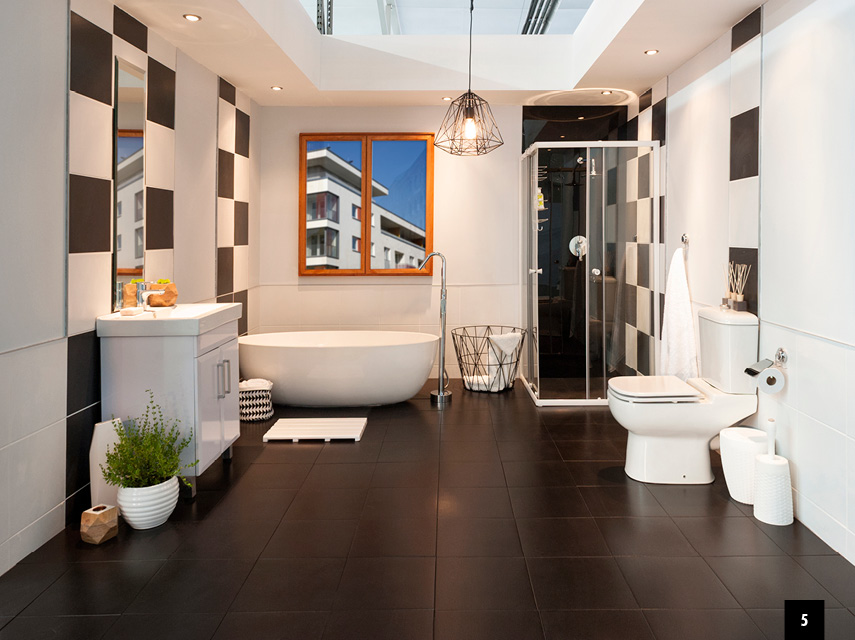 5. Timeless white
Create impact with strong geometric shapes in an all-white bathroom. Timeless and elegant, white can be zooshed up with bling accessories or given a fun twist with pops of striking black.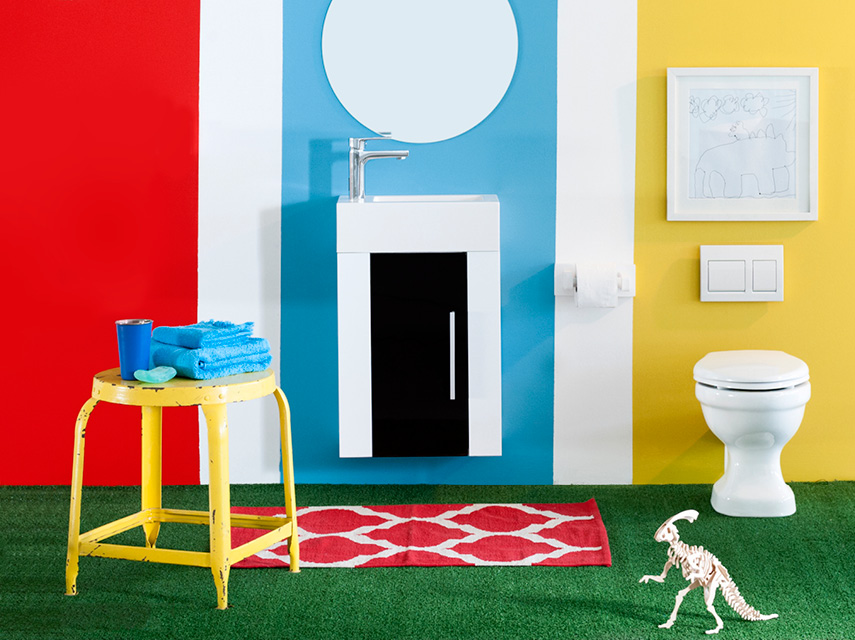 6. Children's bathroom
Have fun with bold colour blocks, an astroturf floor and round mirror to make the bathroom an energetic space for the children. White sanitaryware provides the foundation for future changes when they reach their teens.