Spring is the perfect time to enliven your garden with new plants. Here are some suggestions for spring gorgeousness.
It's what we've all been waiting for – to revel in the bright colour spectrum that spring heralds. September is the best month to plant trees and shrubs. They'll offer colour and scent and also attract birds and butterflies to your garden.
Good tree options include the paperbark acacia, fever tree, blossom tree and the forest elder.
Clivias, commonly known as bush lilies, bring spectacular colour to the shady areas of your garden.
Popular shrubs to look out for are felicias, polygalas, carnations, argyranthemums and pelargoniums.
Plant climbers as the soil warms up so that new roots are encouraged to grow and establish.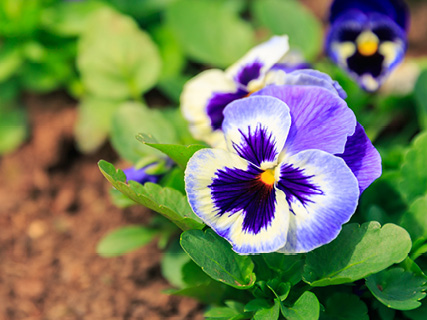 Borders
Edge shady paths and carpet beds, and brighten containers, window boxes and hanging baskets with pretty pansies and violas.
Inject some bright orange and yellow with clivias and add the dusky-pink forest lily, which thrives in shady parts of the garden.
Gazanias, arctotis and osteo- spermum love the warmer weather.
Choose low growers for windy weather… such as spring-flowering ice plants or eye- catching pink, purple, orange and red vygies.
For brightening entrances or to pep up patio containers, try lobelia, nemesia, pansy and primula. If your patio is lightly shaded, pots of clivia, fuchsia, primula and cineraria are spot on.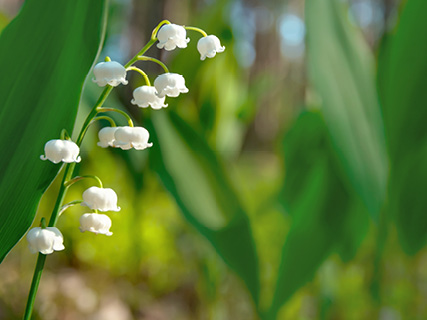 Shrubs
Weigela are covered in pink and red blooms, while Deutzias boast pretty off-white flowers tinged with pink; Viburnum plicatum has white flowers on layered branches, and the snowball bush, Viburnum opulus, is eye-catching. Yesterday-today-and-tomorrow (Brunfelsia spp) and white cups of mock orange (Philadelphus coronarius) are ideal for evening scent.
For more colour, add the orange and yellow pincushion flowers of leucospermum, orange-red bottlebrush flowers of Greyia sutherlandii, and the coral, orange and scarlet flowers of erythrinas.
The osteospermum offers a colourful groundcover in lilacs, mauve, cerise, pink, white, yellows and apricot.
September is also the flowering time of shade-loving forest bell (Mackaya bella), a shrub with dark green leaves and dainty, white-striped mauve bell flowers.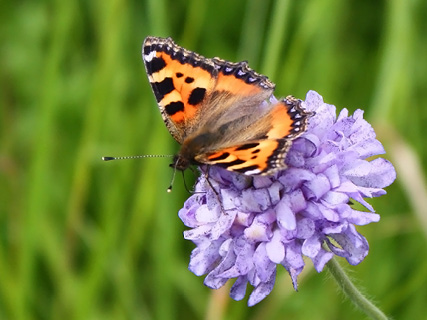 Perennial favourites
Many of the flowers that bloom in spring are plants that re-appear annually. They offer vibrant colour and diversity in form and texture. Because of their versatility, perennials can be grown in mixed borders or as fillers, in containers and rockery pockets, and alongside water features. Most perennials need well-drained soil and sunshine.
Options include: Hellebore, Lenten rose, delphiniums, bearded iris, penstemon, scabious, dierama, columbines (aquilegias), Barberton daisies (gerbera), gazania hybrids, daybreak series, gazoo series and blue marguerite (felicia amelloides).
Remember to dig thoroughly when planting perennials as most of them have a deep root system.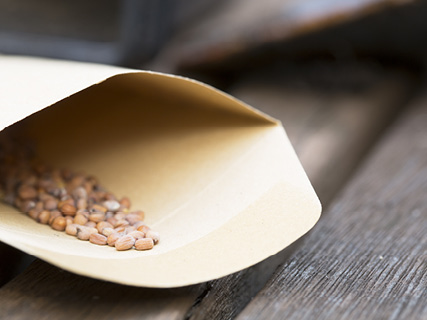 Seeds of flavour
Spring is the ideal time to sow seeds for your edible garden. Annual basil, celery, coriander, rocket, fennel, parsley, green peppers, radishes, green mealies and cherry tomatoes.
Top Tip: It's safe to sow any of the semi-hardy annuals now. By the time the seedlings are up, the weather will be playing along. If you're sowing seeds of plants which have very fine, dust-like seeds, they are best sown in tins placed in a cold frame, but if you are hard-pressed for space, pots can be placed on a bathroom or kitchen windowsill.