Here are a few clever and interesting ways to display and organise your pretty and practical items.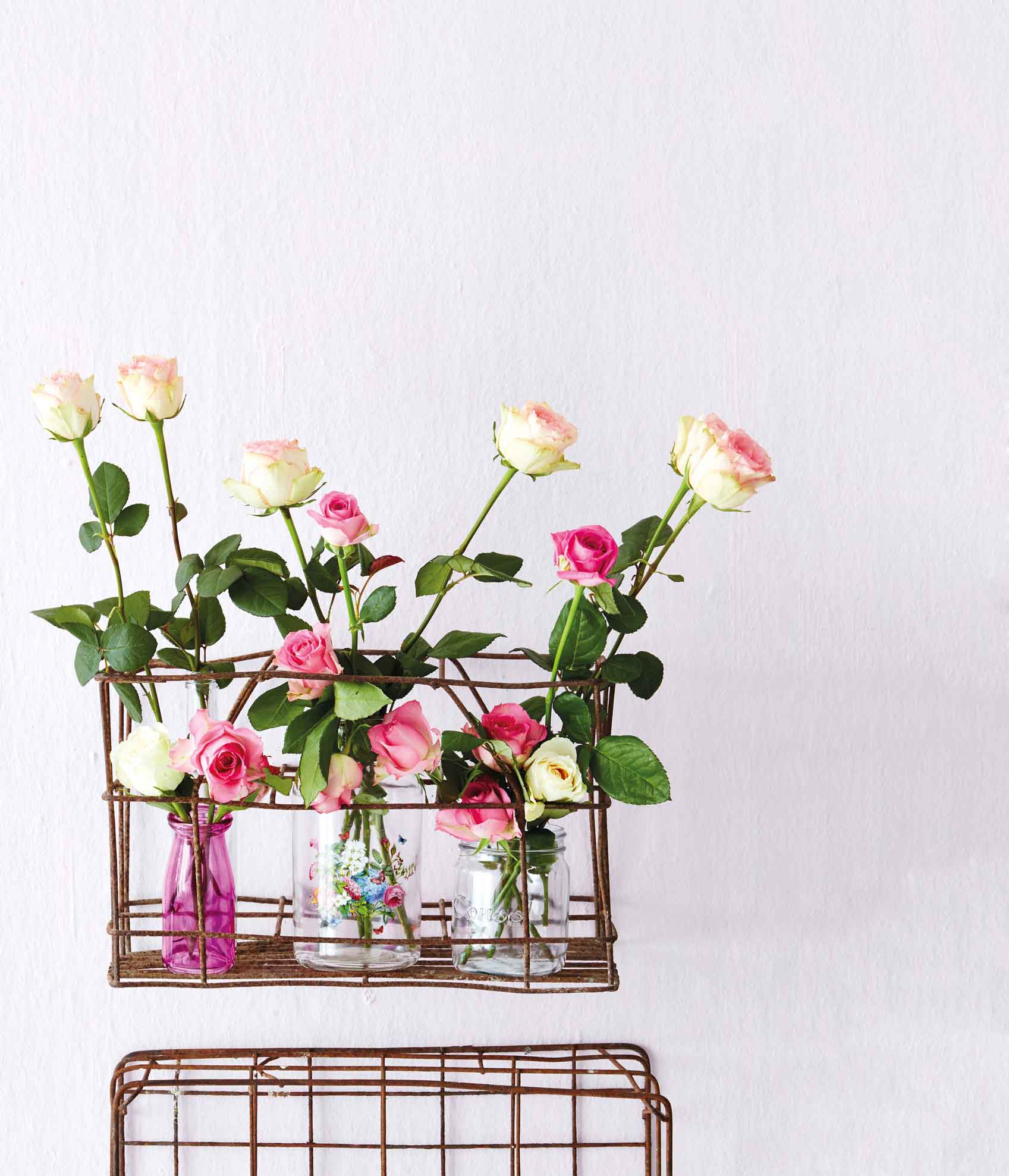 Vintage milk-bottle basket
Hang these baskets on hooks screwed into the wall. Add a few different types of bottles and fill them with roses for a pretty vintage look.
Two side tables
Stack two side tables on top of each other, for a quick and easy way to make a shelf with drawers.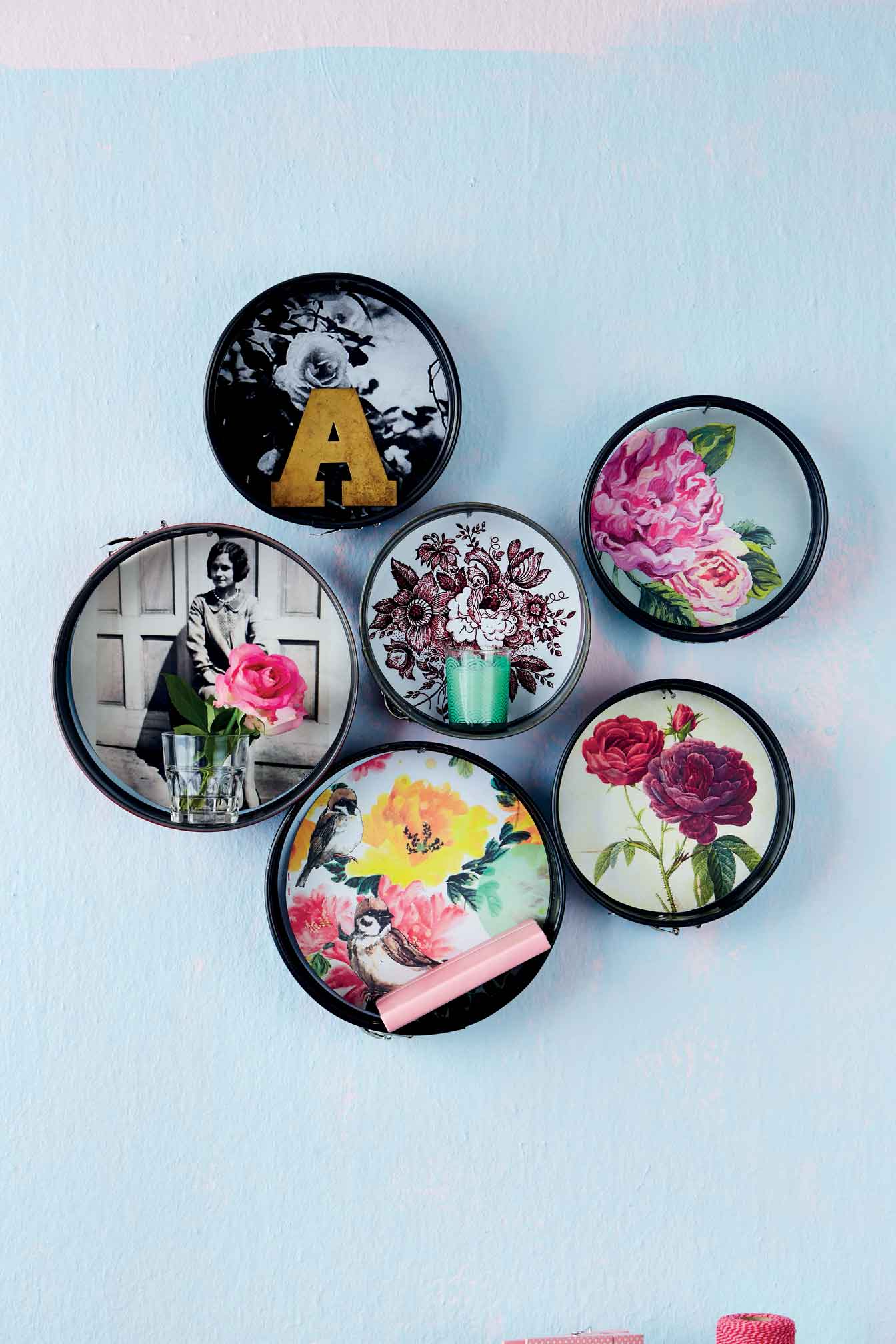 Baking Tins
Use a group of baking tins as shallow shelving. Decoupage the base of each tin with a pretty photo so they double up as picture frames.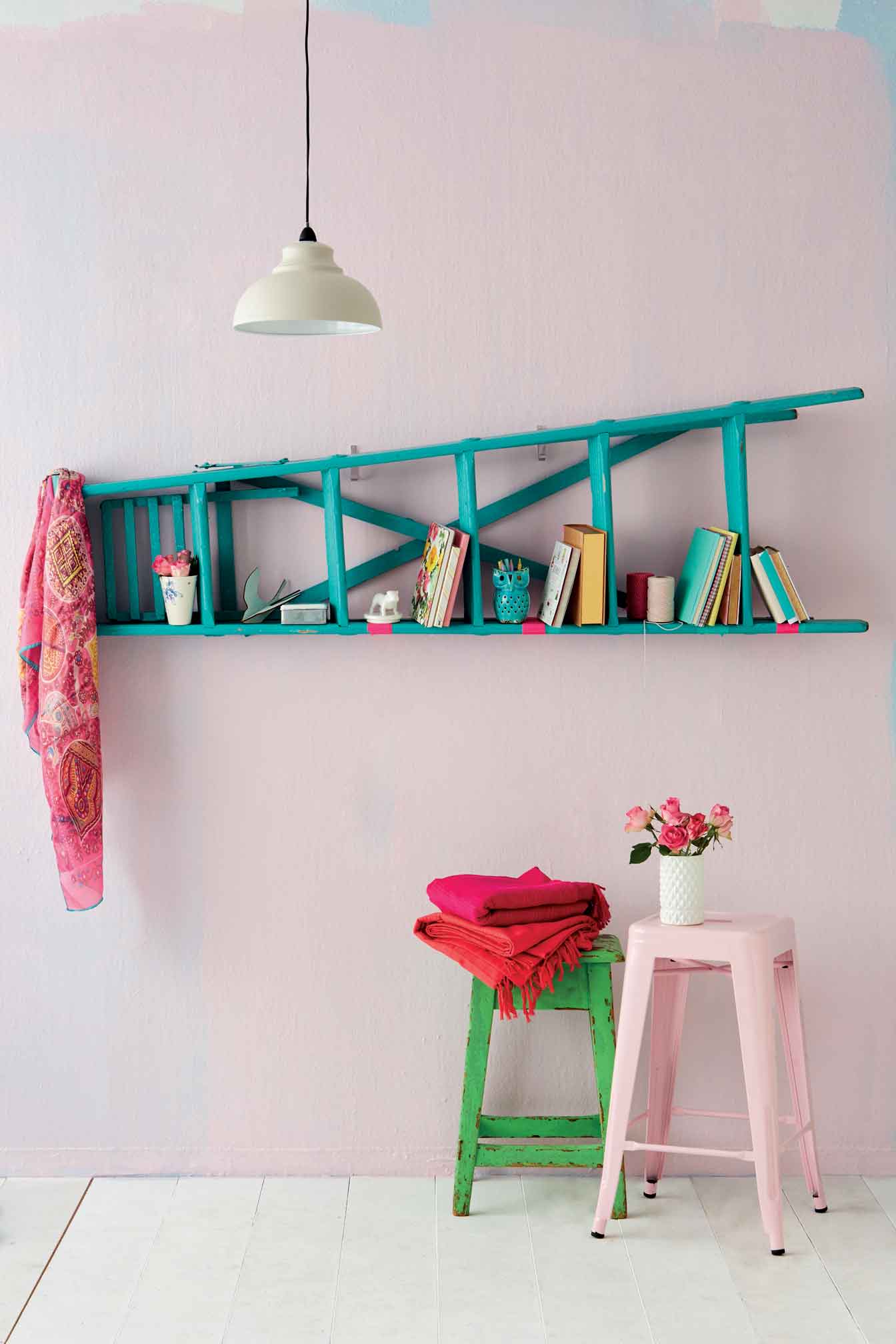 Painted Ladder
A ladder can make the perfect bookshelf. Make sure the side that is to be the shelf is level before you hang the ladder on the wall – hook the top edge onto two or three sturdy brackets.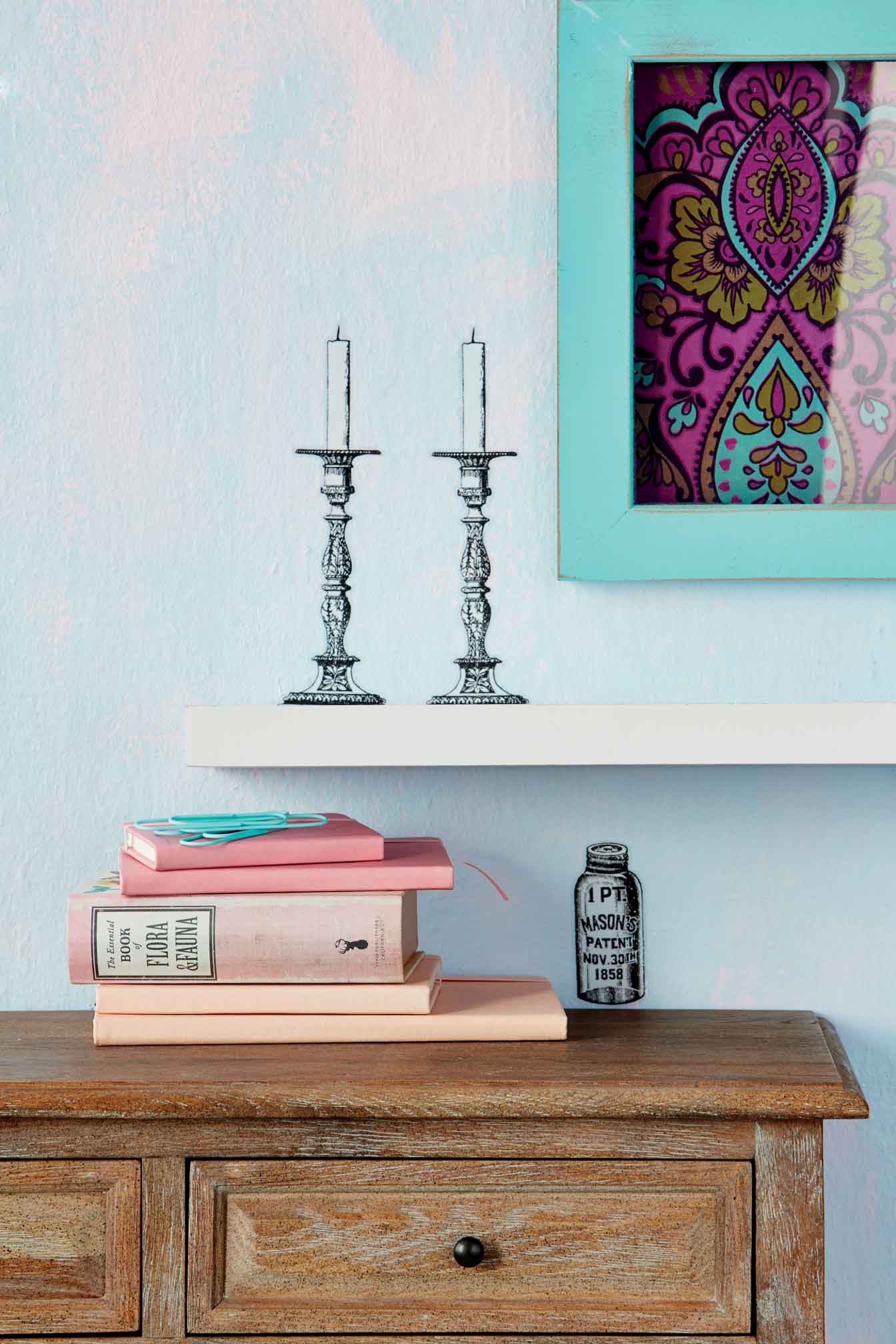 2D Shelves
Use a strip of wood with vinyl decals on the wall just above it to create the illusion of shelving and add interest to a small space.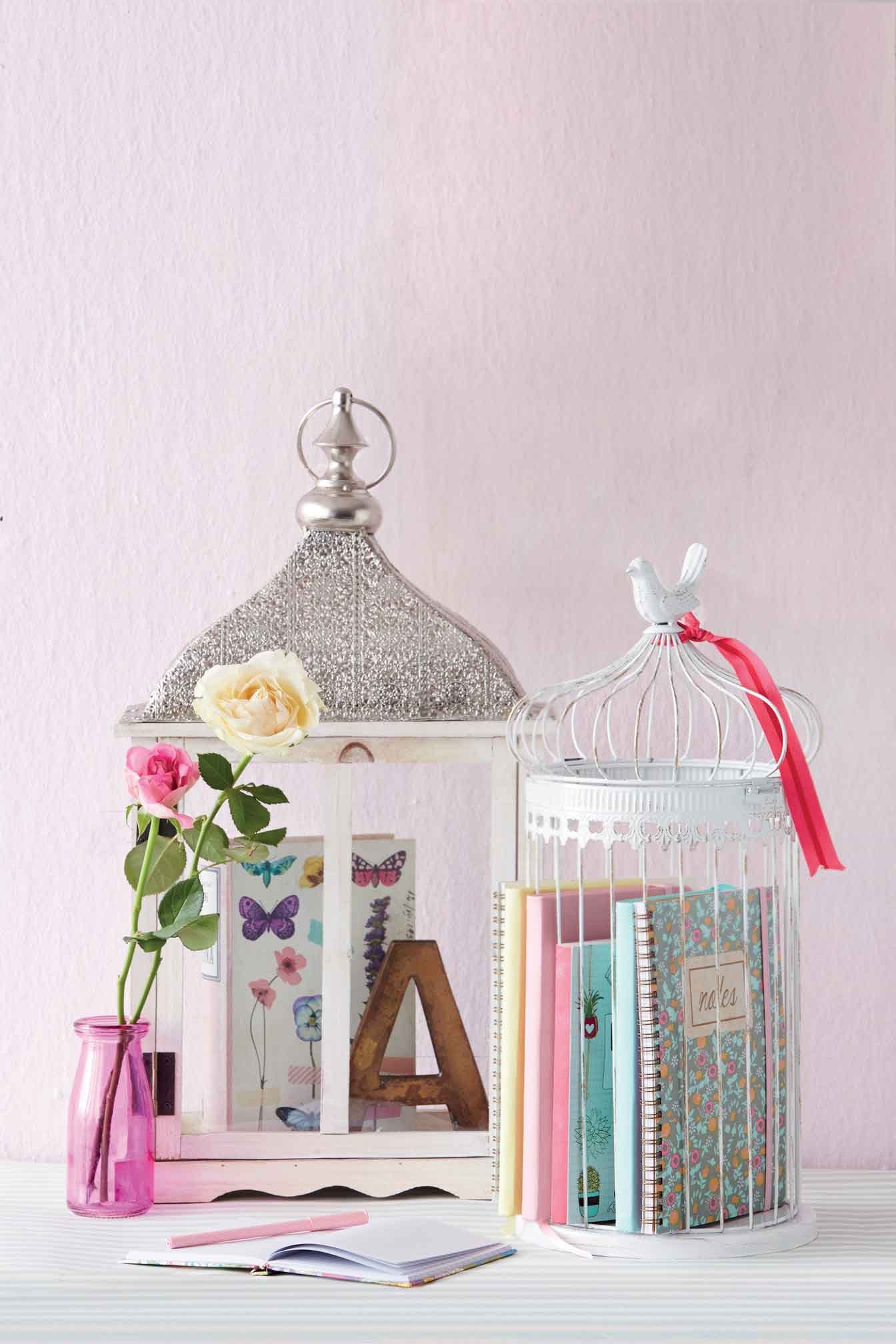 Bird cages and lanterns
Bird cages with bars wide enough apart for books to fit into and lanterns large enough to store things inside are quirky shelving ideas. Display them on a sideboard or hang them from a hook over your desk.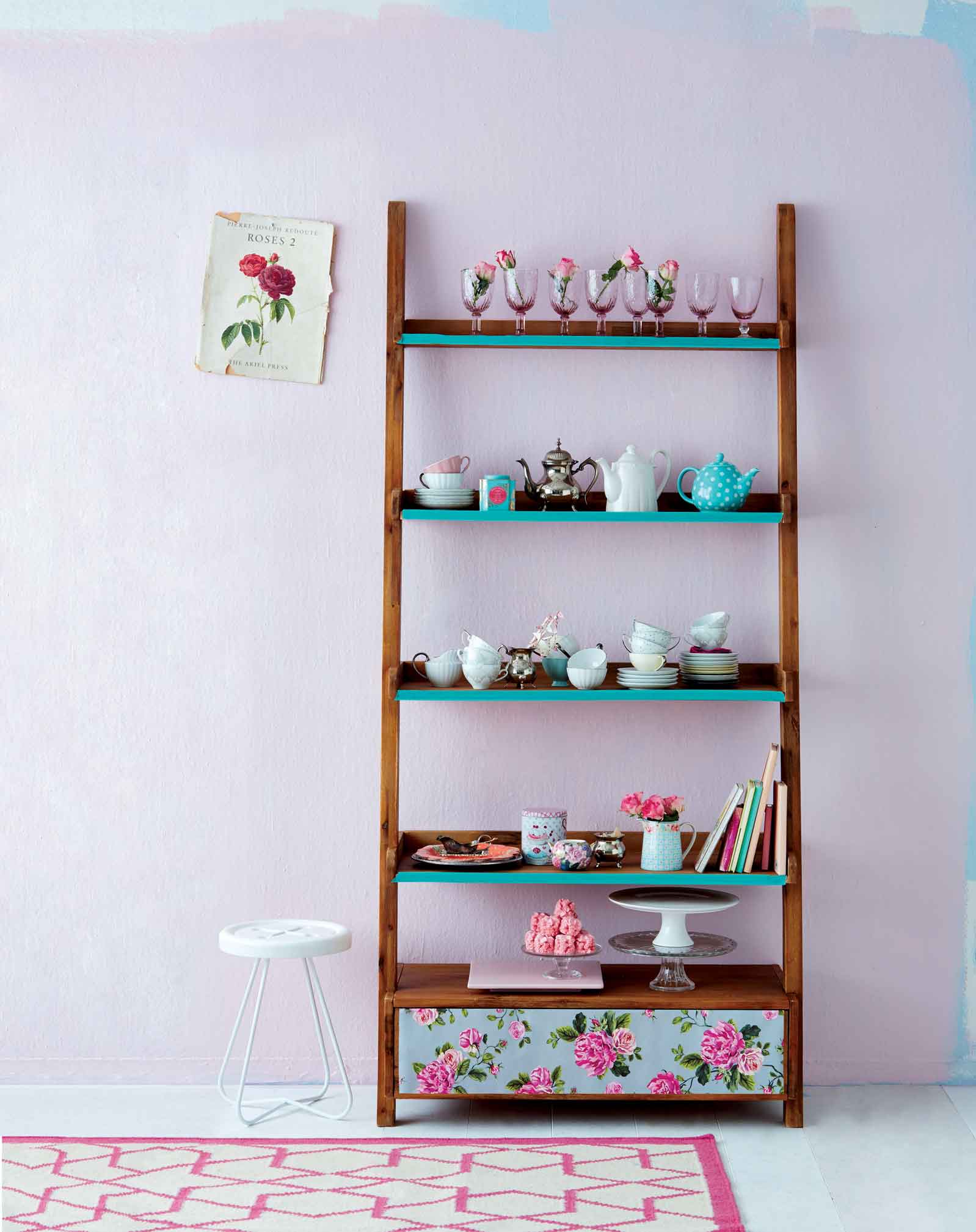 Modern makeover
Decorate a simple bookshelf with strips of washi tape, colourful masking tape or small remnants of wallpaper and use it as a space to display your fine china,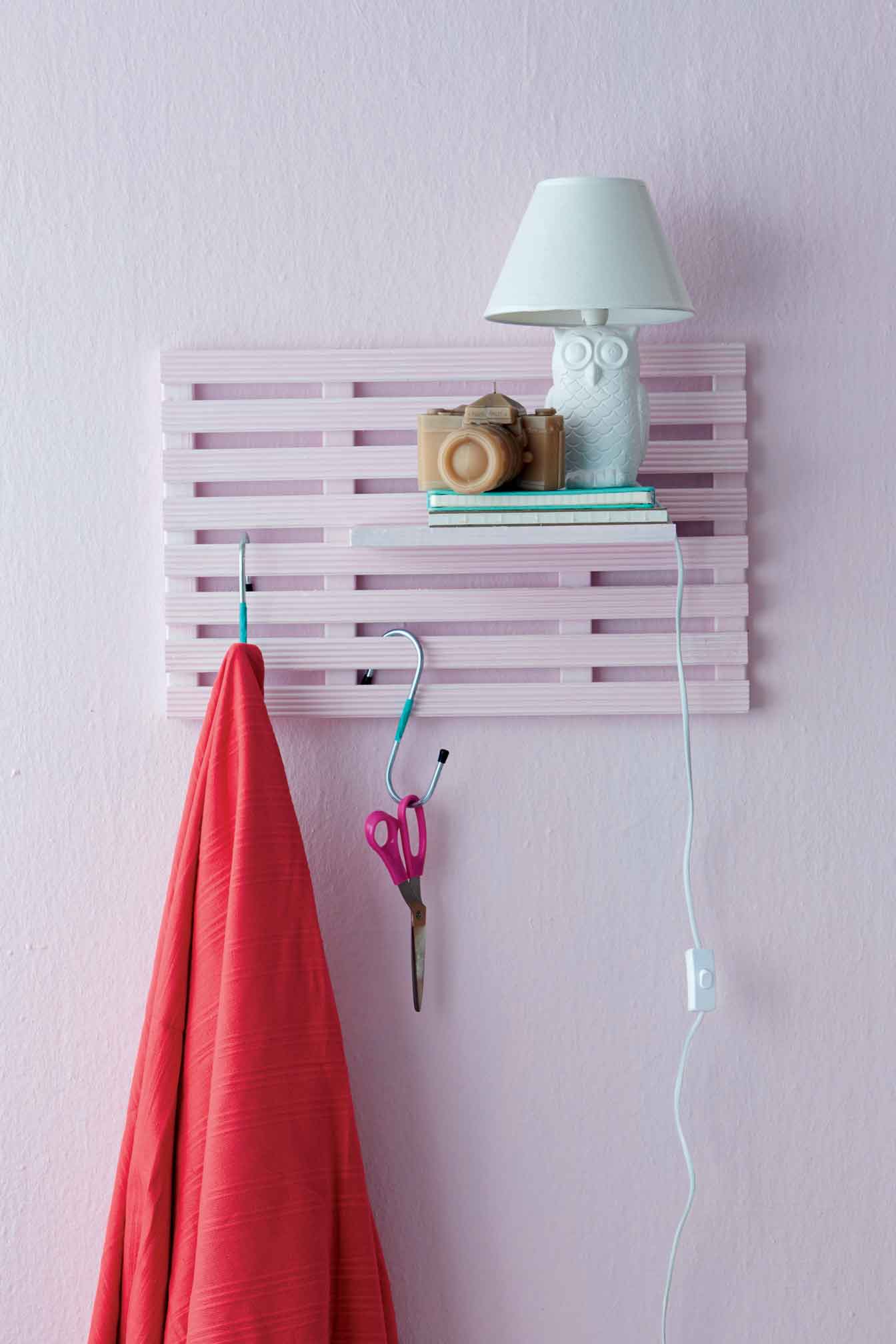 Duckboard
A duckboard works well as a backdrop to a small shelf. Find a square piece of wood, slightly wider than the slots in the duckboard. Use a mallet to wedge the piece of wood securely between two slots. Paint the board and shelf the same colour as your wall for a uniform and modern look. Hang the board on the wall with small hooks.
Top Tip: Use butcher's hooks to hang the other items from the duckboard as well.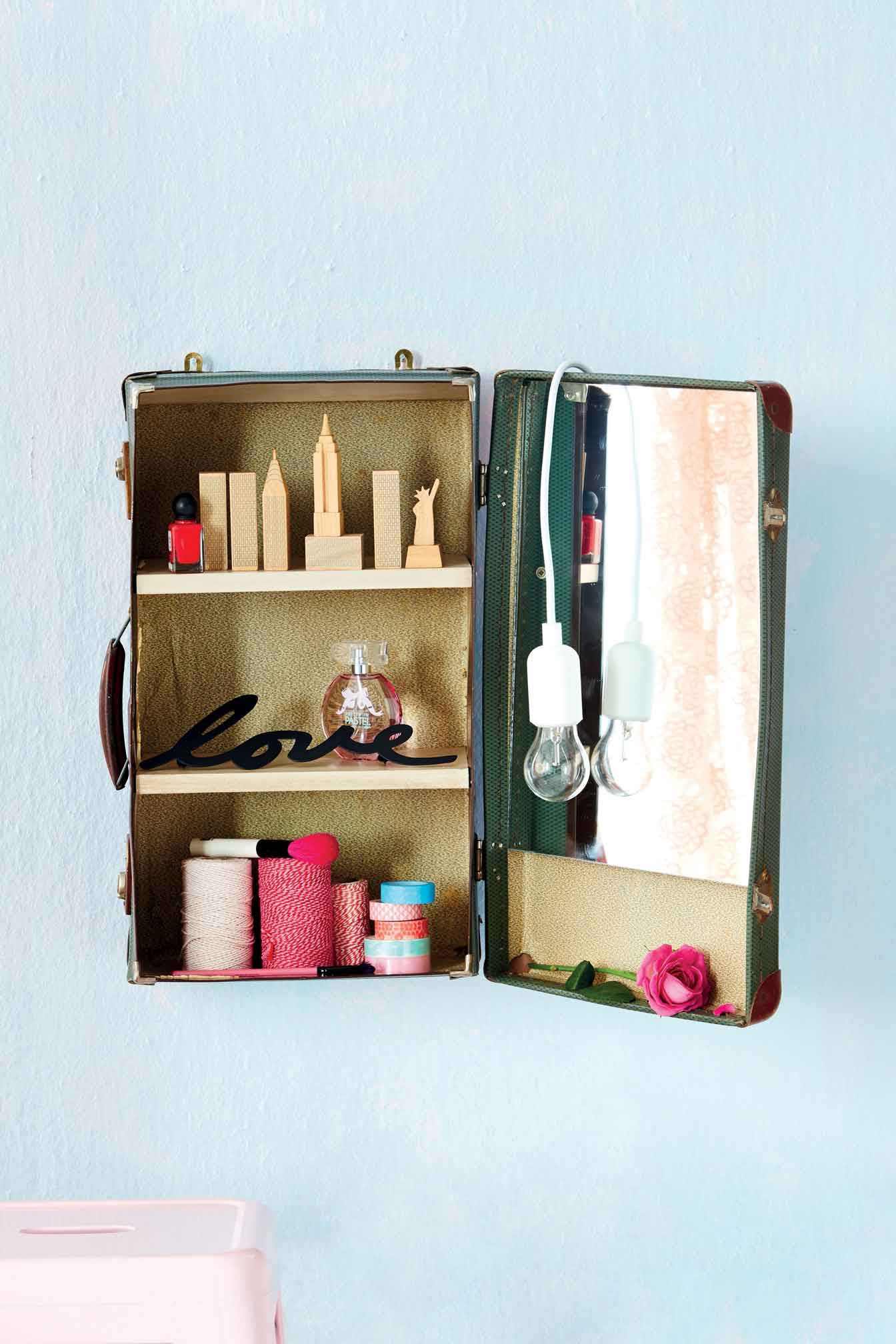 Retro suitcase
Add strips of wood to the inside of a retro-style school suitcase and a mirror to the inside of the lid and use the case as a make-up shelf in your bedroom.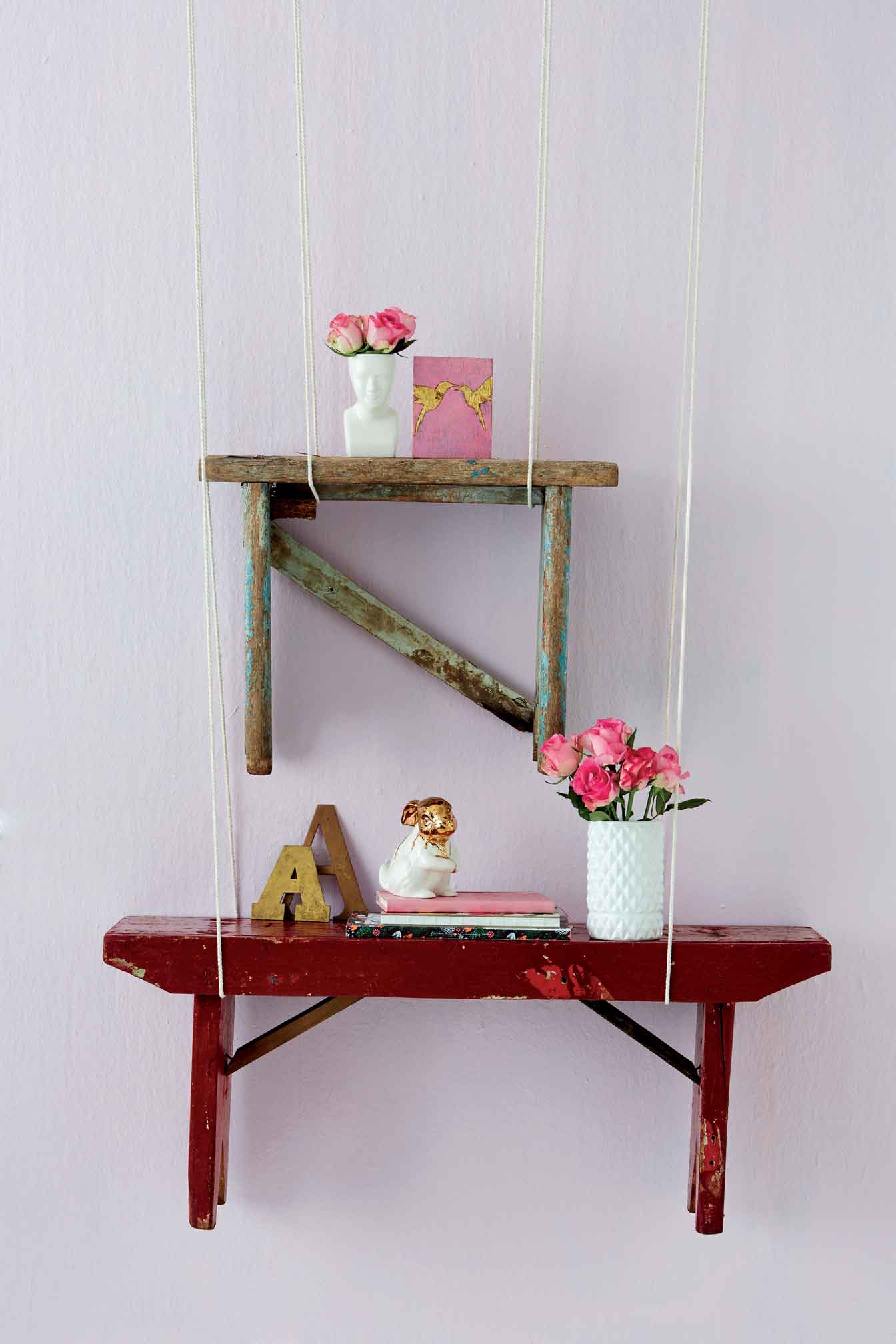 Hanging benches
Tie rustic wooden benches to your wall from hooks with strong rope, one bench under the other, to create shelves. Make sure they are level and stable before displaying anything on them.
Credits
Referenced from Gallo images / IDEAS Magazine