Our new guest handyman, Aidan Bennetts, shows how to make the most of unused space beneath a staircase.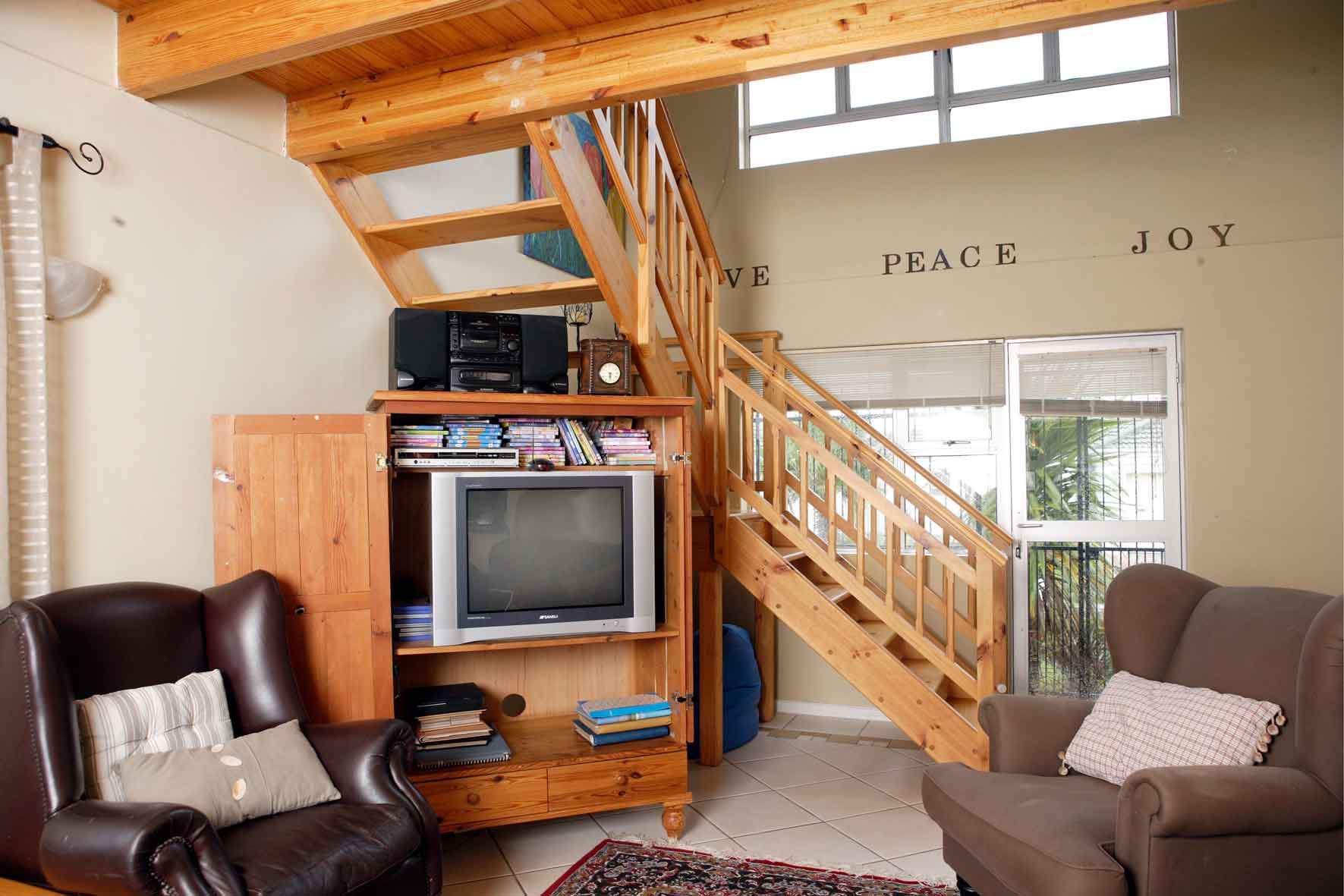 Before
The TV cabinet blocks the space under the stairs so it can't be used for accessible storage. The staircase has become a bit shabby so it's an eyesore that greets you as you enter the house.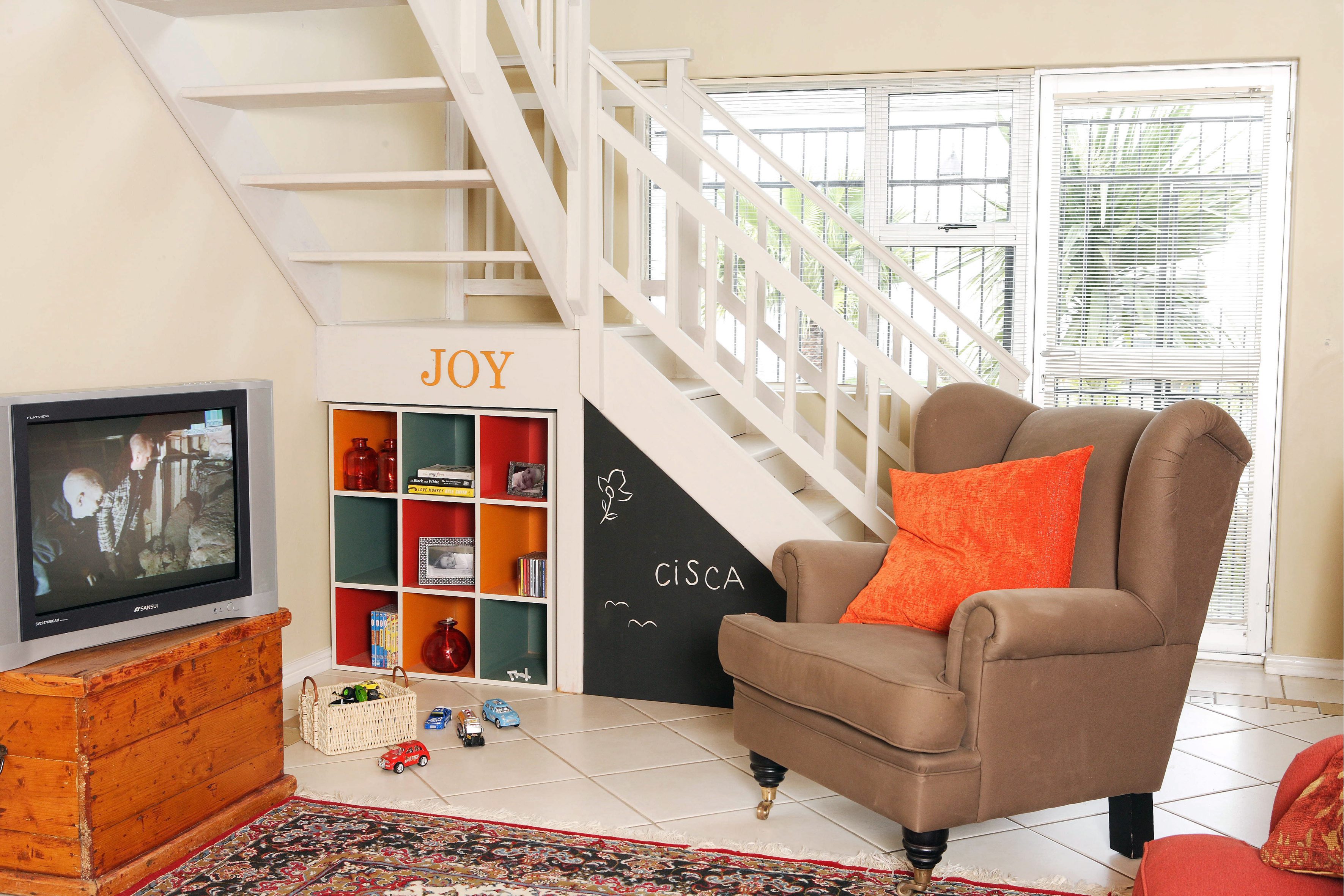 After
We asked handyman Aidan Bennetts for advice and this is his nifty solution (MAIN PICTURE). Not only has the space been used to full advantage, the TV room has been transformed into a stylish yet cosy area. Painting the staircase white has made the room brighter and airier while splashes of colour keep the look warm and playful. The built-in storage unit under the staircase landing provides ample storage for CDs, DVDs, books and décor accessories. The awkward triangular area to the right of the unit has been closed off with hardboard. A coat of Plascon blackboard paint ensures there's one wall in your home where your kids can scribble to their heart's content.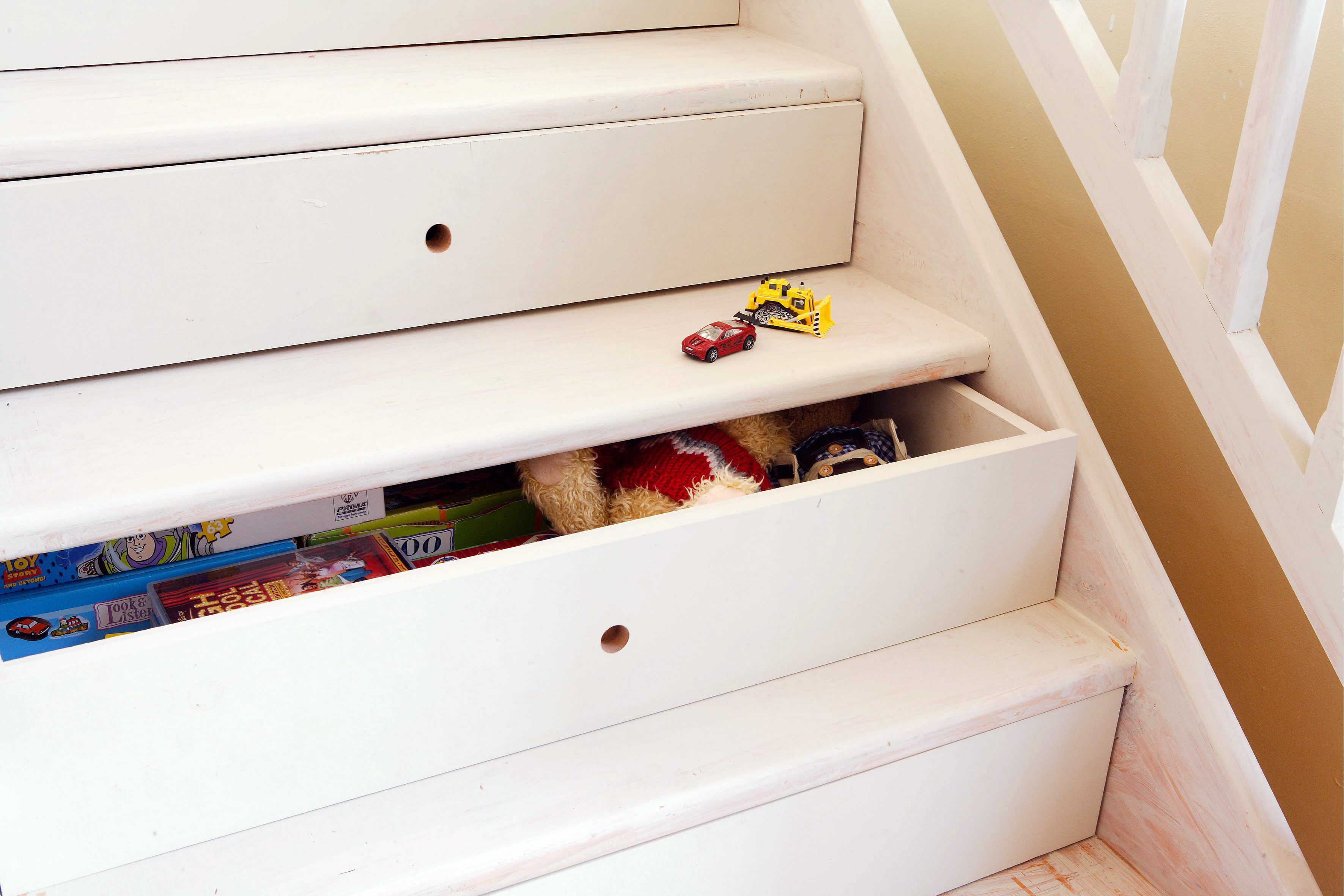 Smart steps to storage solutions
What a clever idea! Few of us would say no to extra storage and these large drawers, which Aidan made to measure, fit so neatly in the spaces between stairs they're barely noticeable. If you feel your DIY skills aren't up to the job we suggest you also rope in a handyman – it's vital the drawers fit perfectly. You won't be able to add knobs as people will stub their toes so follow Aidan's lead with finger holes to open the drawers. Use the higher drawers for linen and other items you don't use often and keep the bottom ones for children's toys or magazines.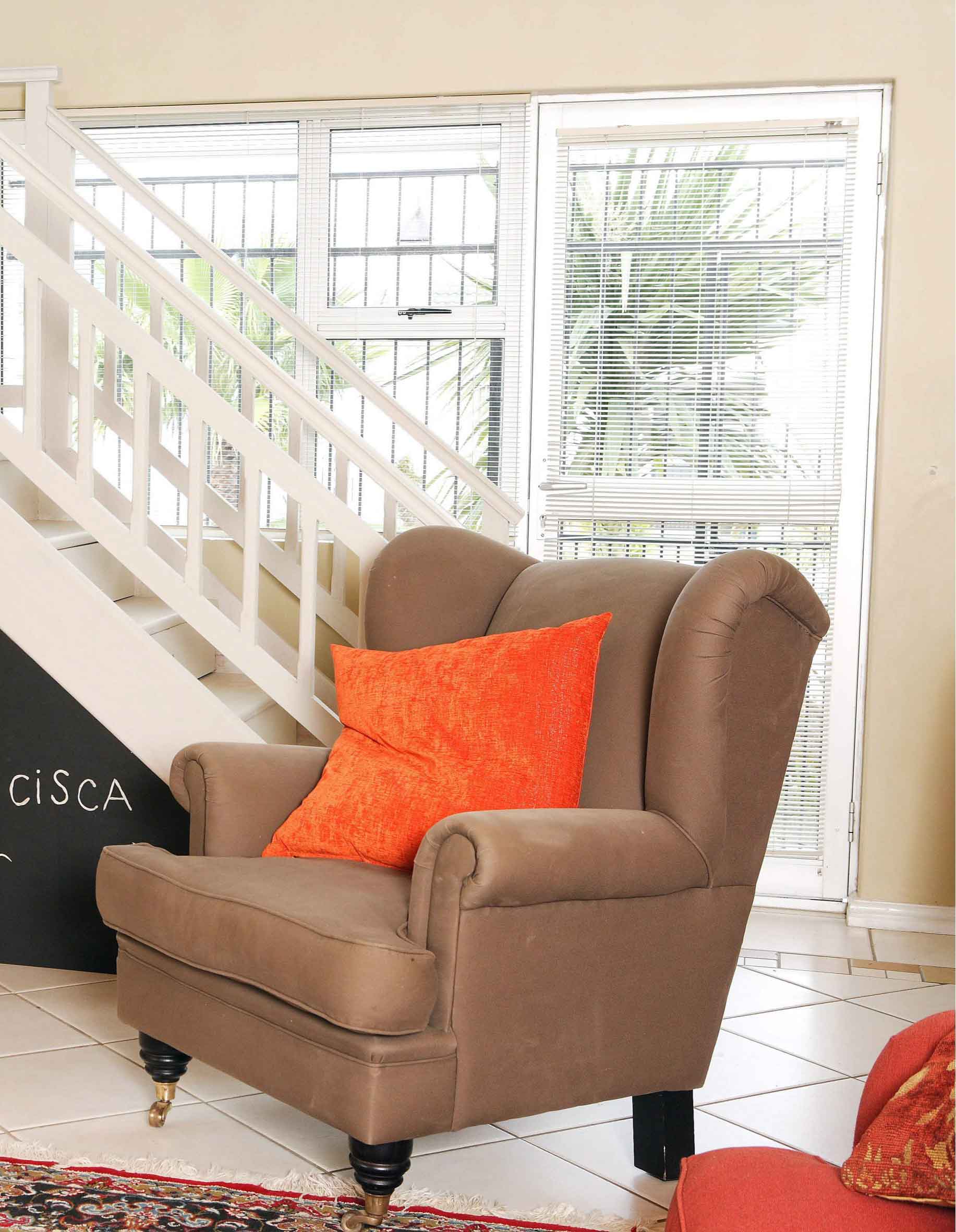 Movable Shelving
The built-in storage unit beneath the stairs has a hidden advantage: it's free-standing and can be moved out of the way so you can use the space behind it. It's the ideal spot for stashing items such as camping equipment that may be used only once or twice a year. We've used three colours for the inside of the shelves and picked up the shades elsewhere – for example in the cushion on the easy chair. Aidan applied the paint with a sponge roller but a brush would do the job too. He used 16-mm-thick planks and joined them with dowels. In the picture below he shows how the unit slides in neatly under the stairs.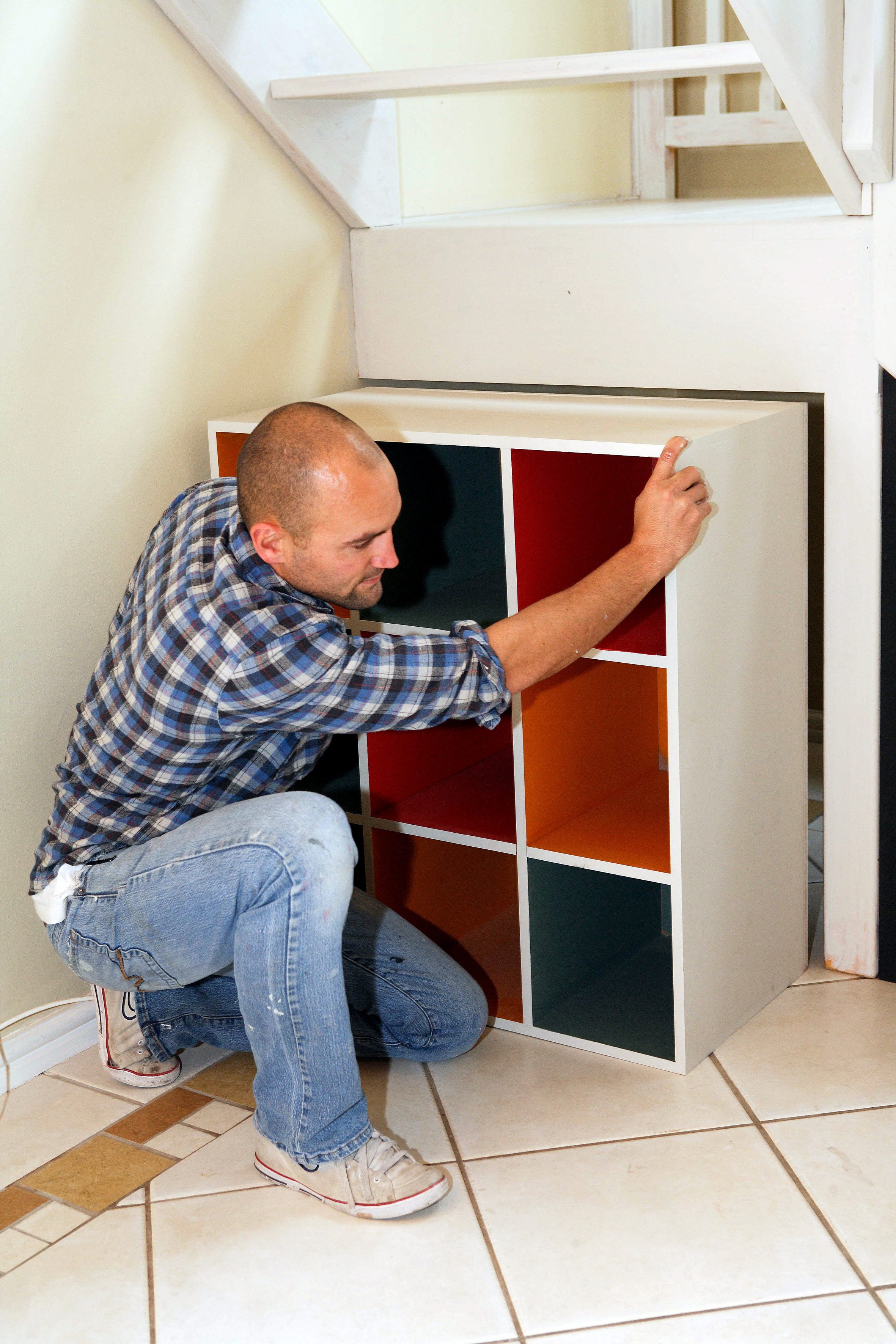 Add Wheels
When the pictures for this article arrived at the office a colleague came up with a deft variation: add casters (available at hardware stores) to make it easier to move the unit (remember to adjust the height).
Credits
Referenced from Gallo images / YOU Magazine