Don't take your décor too seriously – have fun and create colourful, cheerful spaces.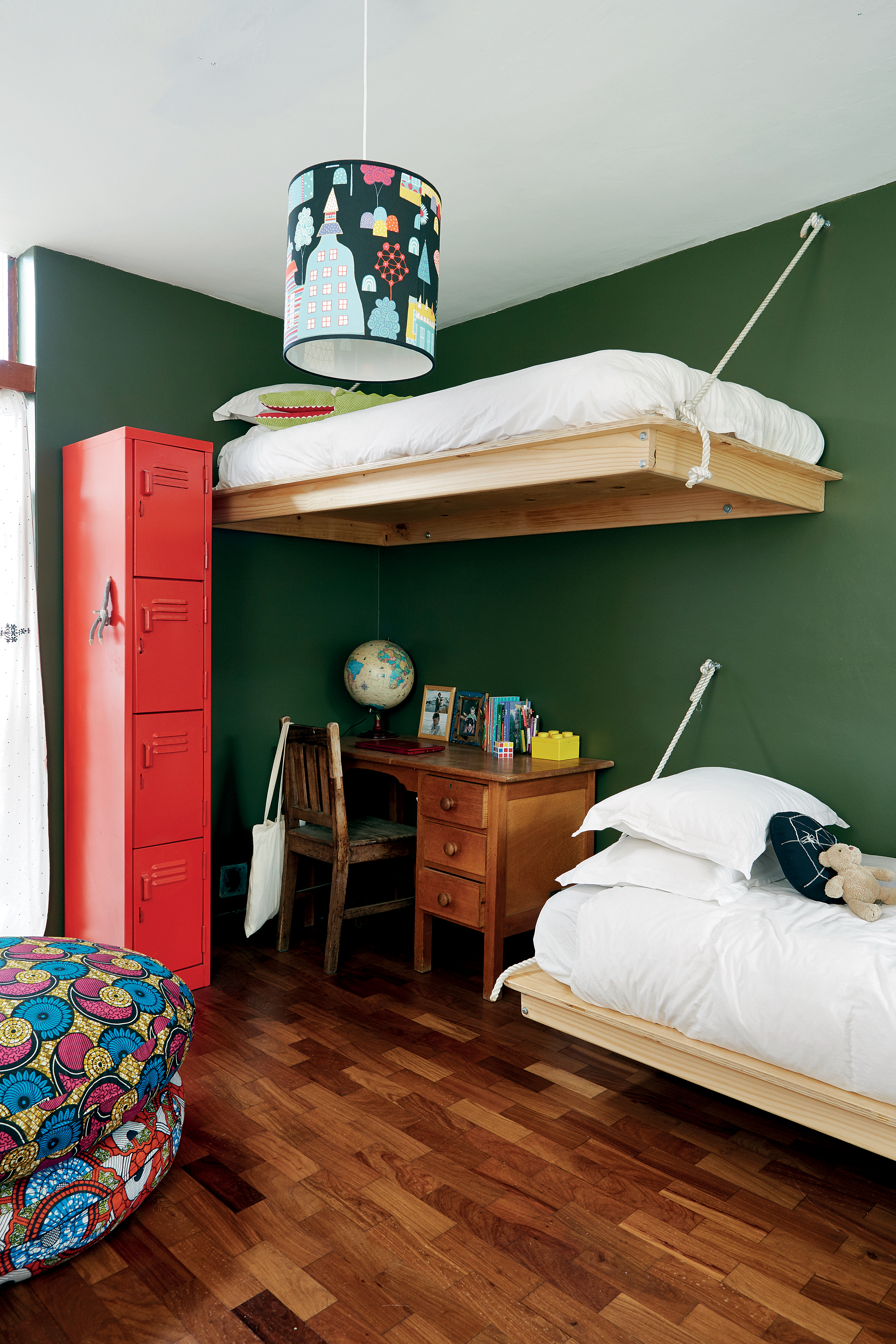 Next Level
"Cool and a bit different," is how Martina Klopper and Ian Goodes of Spirited Level describe the hanging beds in their son Kaspar's room. Huge bolts in the wall and strong nylon rope ensure that the beds are sturdy. "We saw the idea on Pinterest and thought it was much cuter than bunk beds. But, says Martina, Kaspar's reaction was best of all: "Wow! I could stay here forever!".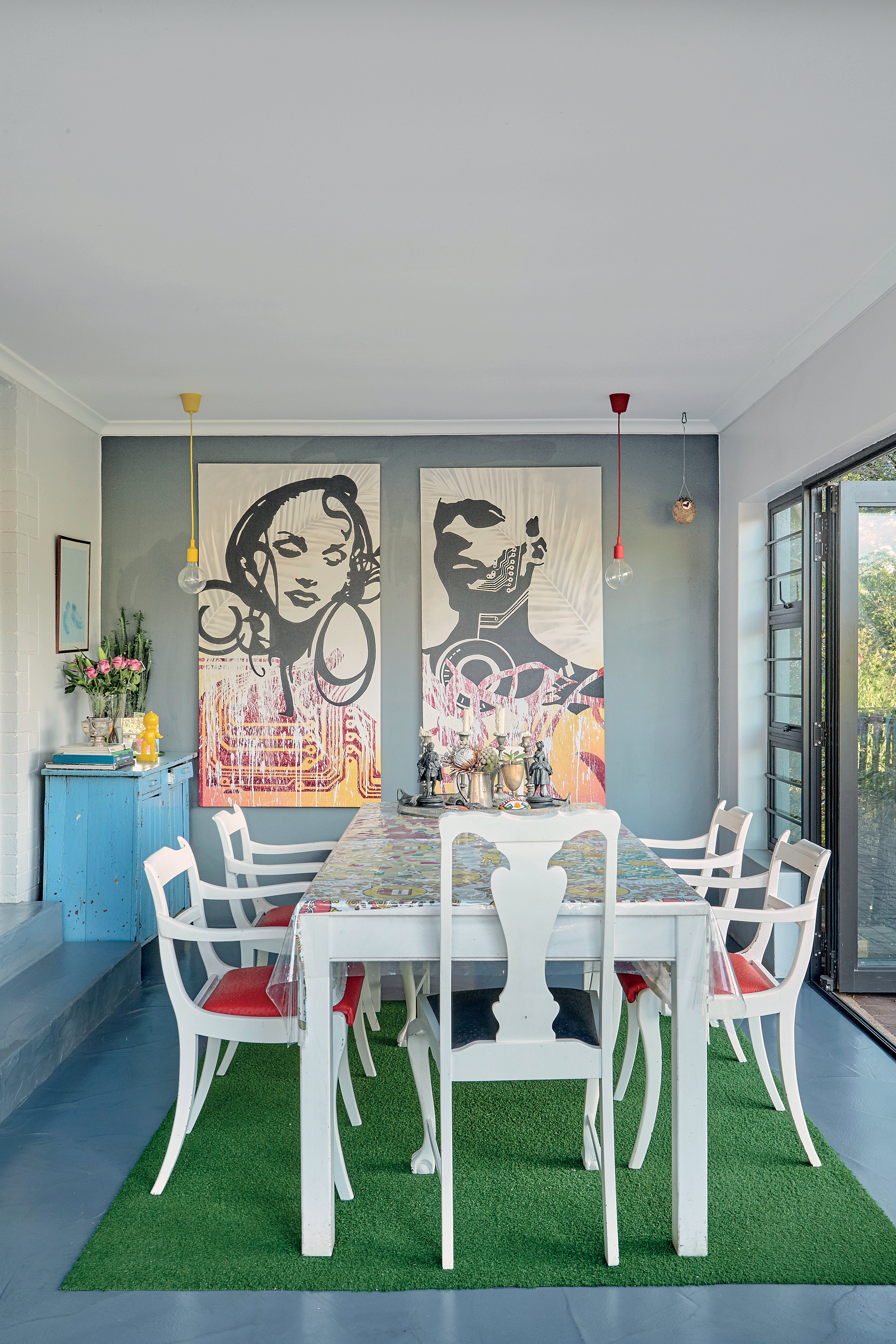 A cheerful disposition
The dining room (left) is where it all happens in the home of Durban radio presenter Jane Linley-Thomas and her husband, Michael Thomas. Jane isn't afraid to combine several bright shades in one space. A fabric tablecloth covered with a layer of plastic protects the table – a practical idea with three children between the ages of four and six! The fabric echoes all the cheerful elements in the room – the oversized artwork on the focal wall, the painted cupboard, the coral seats of the chairs and unusual faux grass carpet.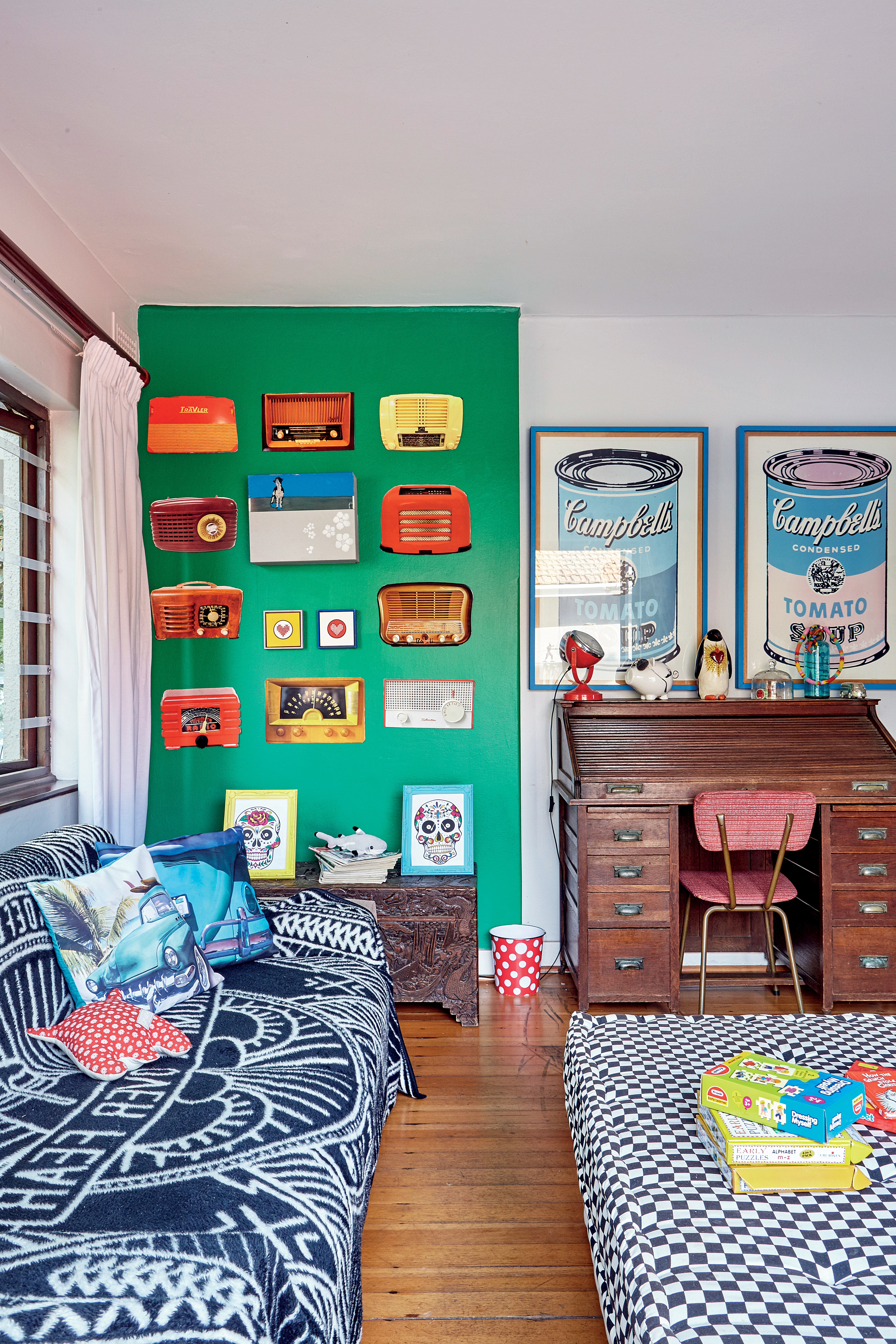 Tuned In
If you're a radio presenter with a colourful personality, a focal wall with radios in bright hues in your home office and TV room is perfectly apt. Jane was given these block-mounted prints of vintage radios as a Christmas gift. "The theme for the party was radio through the decades' – too glorious for words."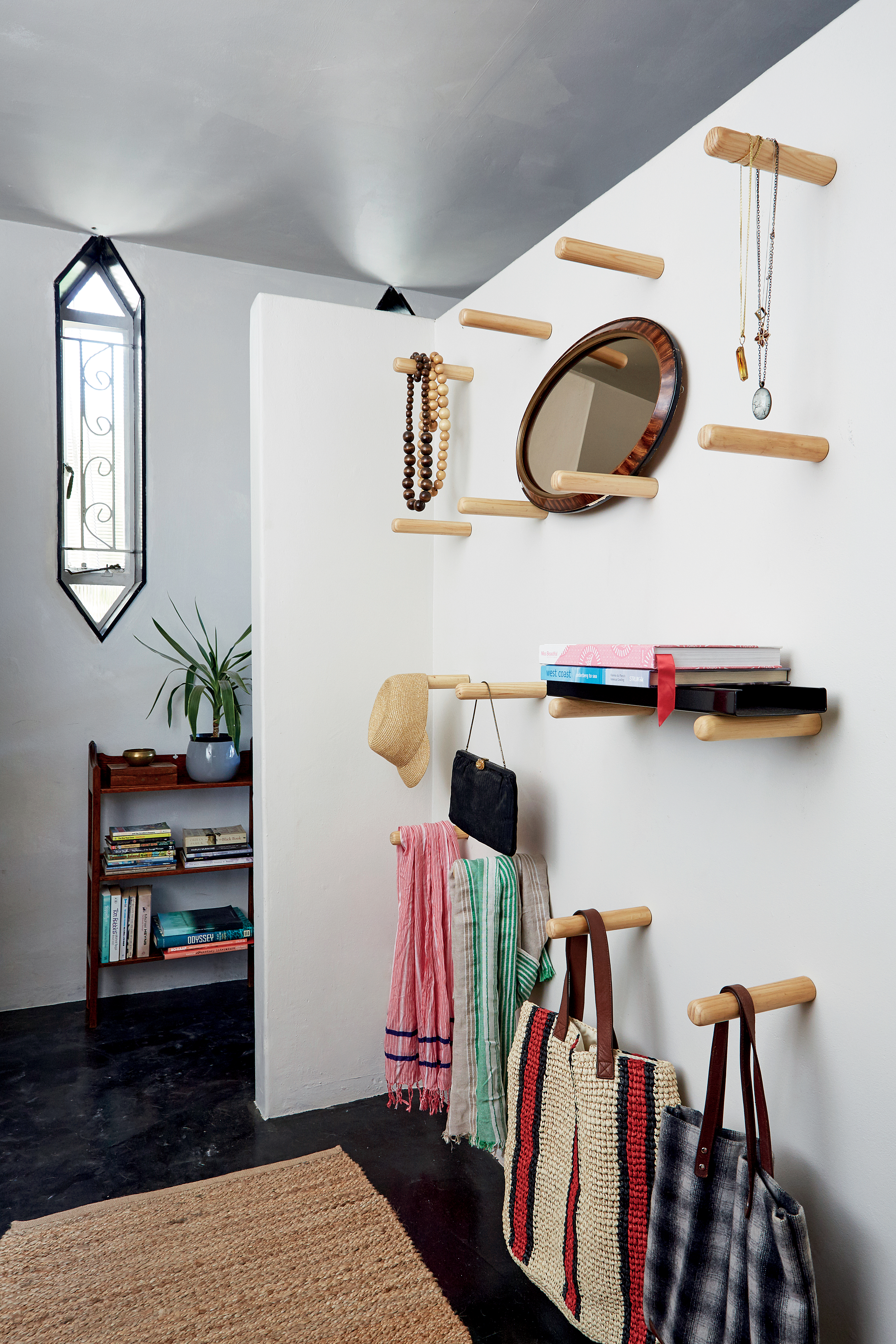 Stick to it
Martina and Ian of Spirited Level got the idea for this fun focal wall outside their bathroom from interior designer Karien Zulch. They cut a broomstick into short lengths, reinforced them with steel rods and then mounted them on the wall with epoxy. "We wanted to create a beautiful focal wall but it's also very functional; I even hang my towels there," says Martina.
Credits
Referenced from Gallo images / Home Magazine