From feminine floral designs to bold geometric patterns, we show you how to breathe new life into your décor with cushions in all shapes and sizes!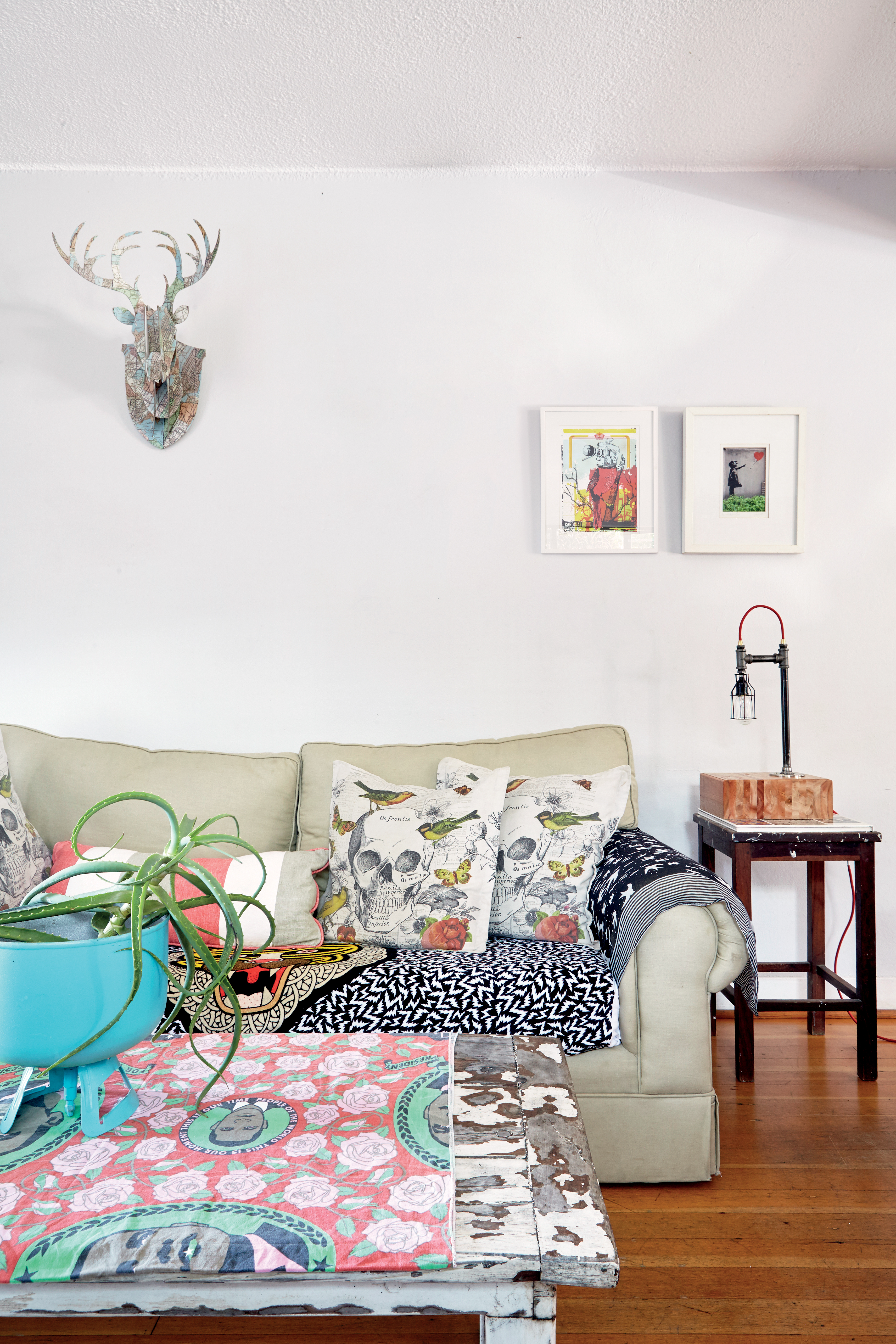 Classic and contemporary
A combination of cushions with a classic botanical print and broad stripes works surprisingly well with an African throw and a more contemporary fabric on the coffee table in Jane Linley-Thomas's living room. The look is unusual, but it works because all the textiles feature the same coral shade. This creates the sense of cohesion that's essential when mixing motifs and patterns.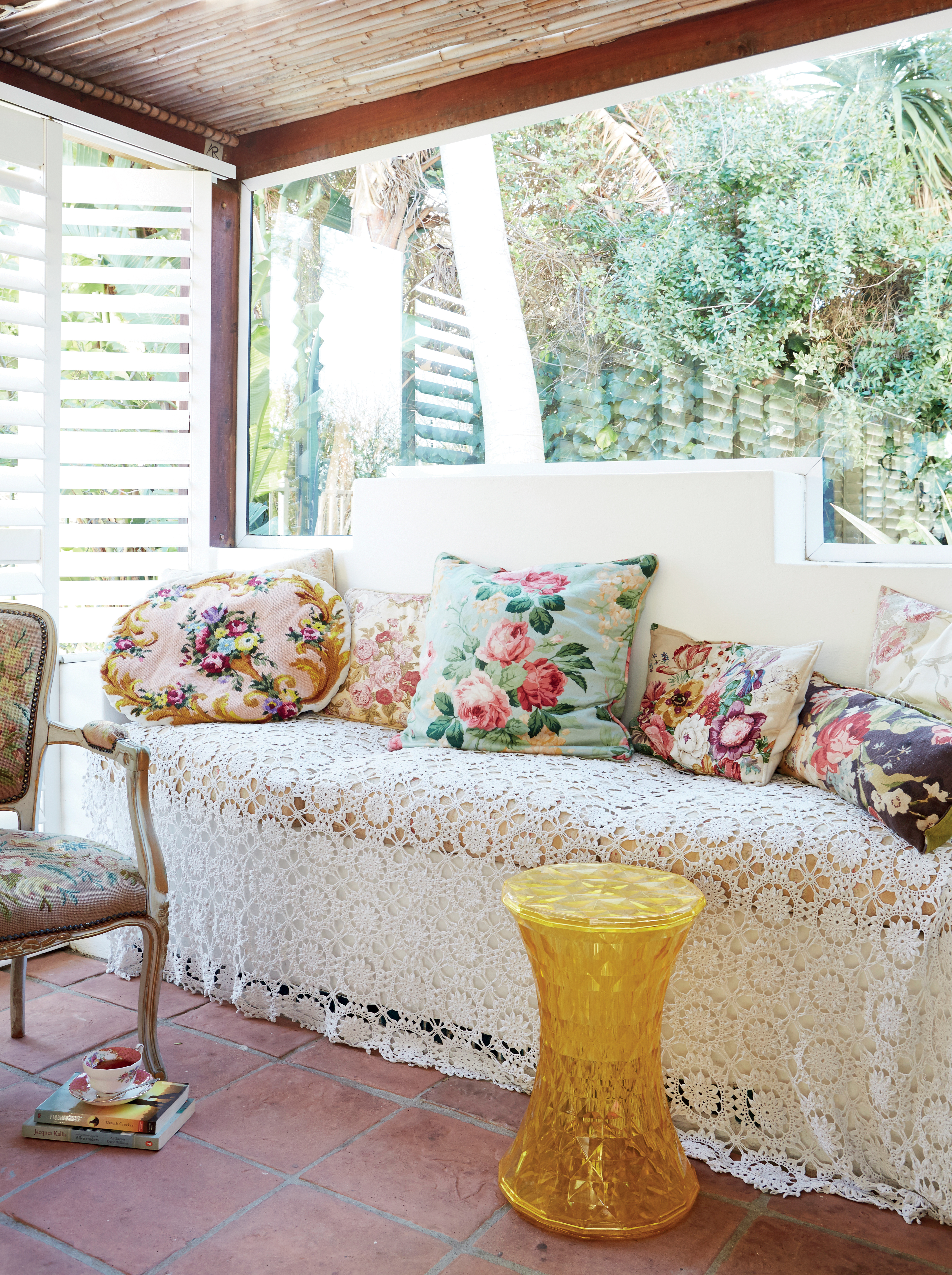 One motif, many sizes
When mixing floral motifs in the same muted palette, keep it interesting by varying the scale of the design on different cushions. If the scatters also boast a variety of sizes and shapes, like on Liesl Rheeder's stoep in Panorama, even better. Similar cushions available from Plan B Vintage and Strand Trading Post; side table from Chair Crazy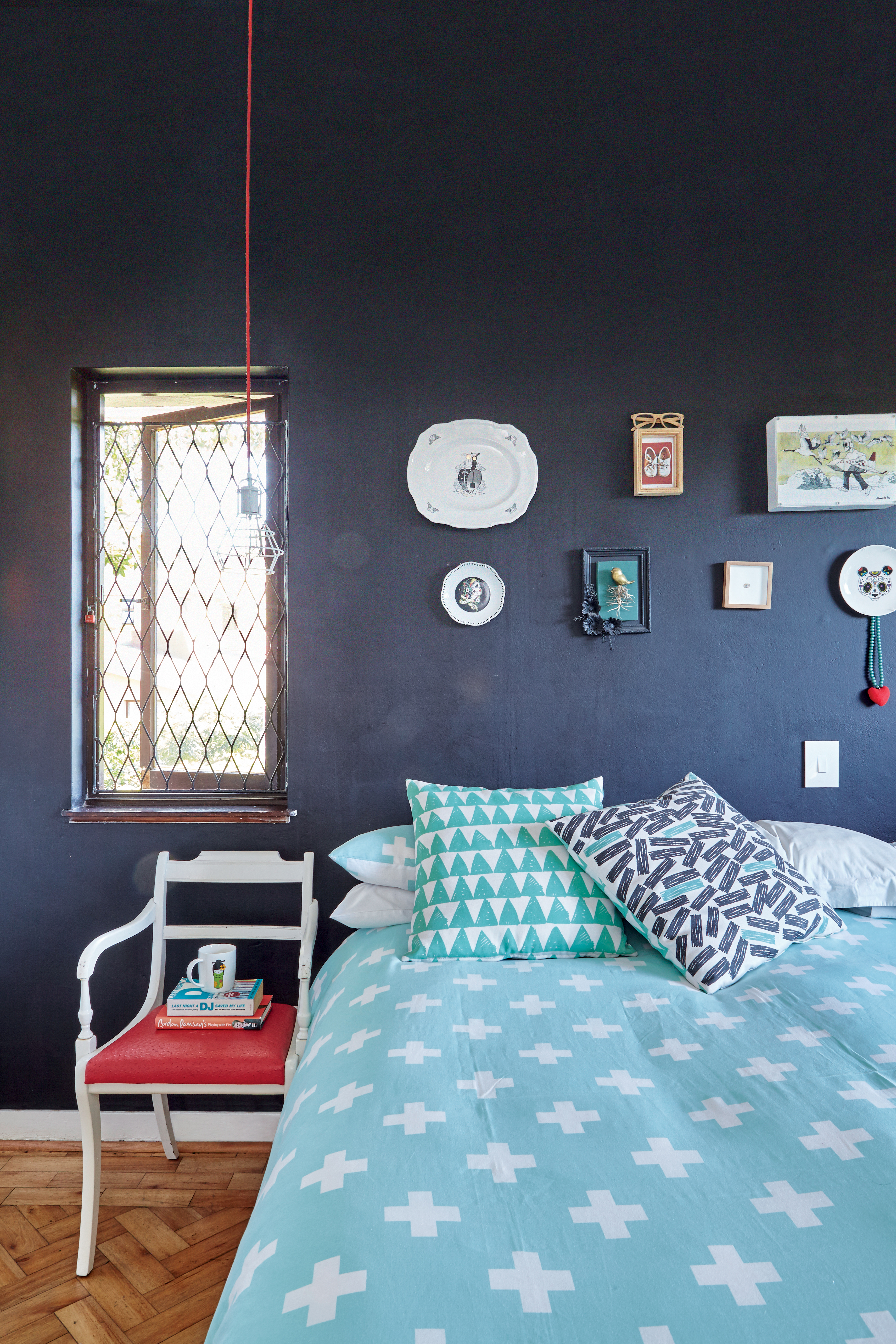 Repeat a colour for contrast
Striking geometric patterns remain popular and cushions offer a clever way to simultaneously include eye-catching patterns and a trendy accent colour in your décor. Jane Linley-Thomas of Durban used a mint-green geometric pattern as a bold contrast to the dark grey wall in her bedroom. The same mint-green and grey is repeated in the cushion on the right – a successful combination!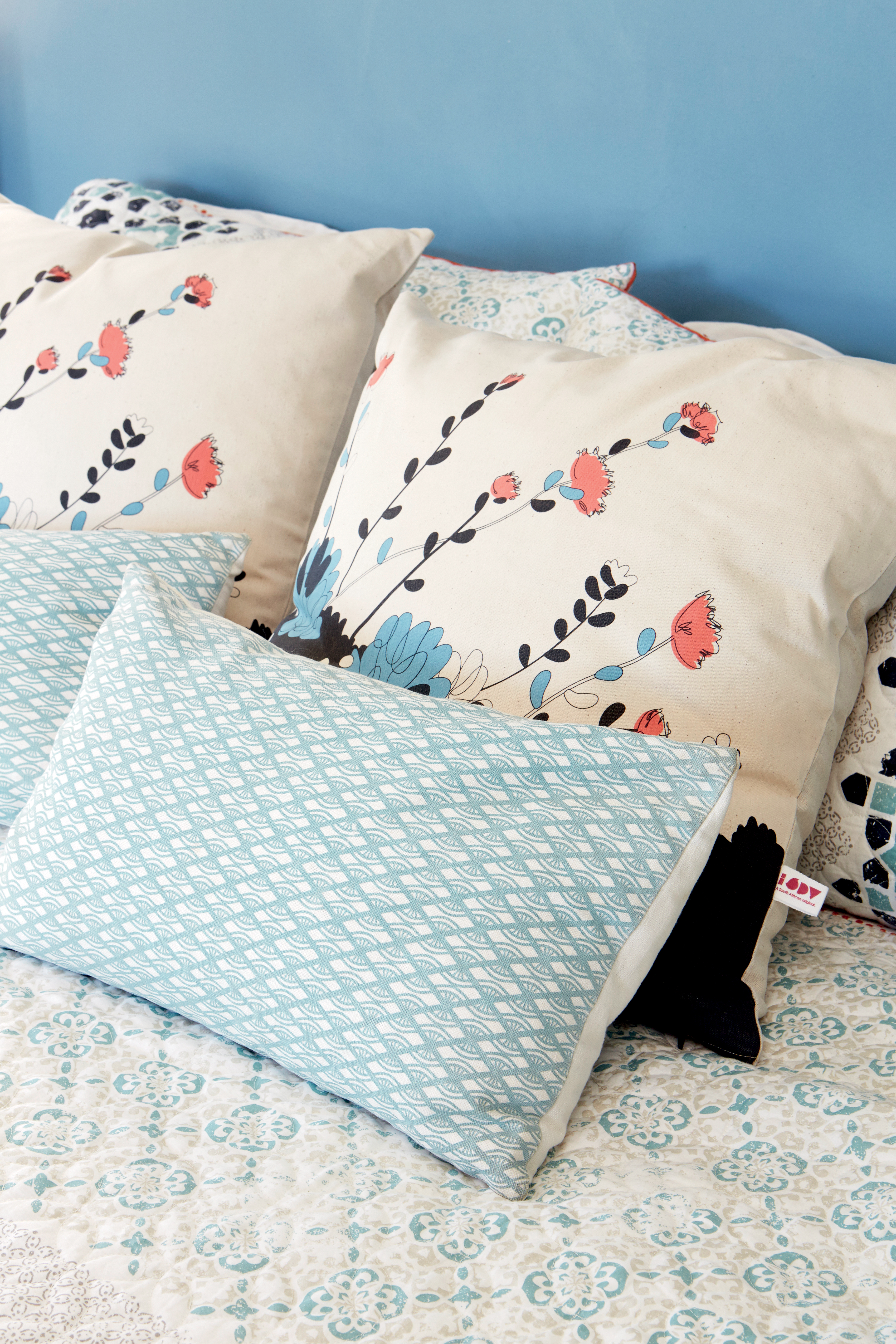 Tip the scales
Scatter cushions can easily become predictable, but not if you combine prints in different scales, as Lauren Frates of iSpy in Knysna has done in her main bedroom – here, a graphic floral design has been offset to great effect by a finer traditional pattern.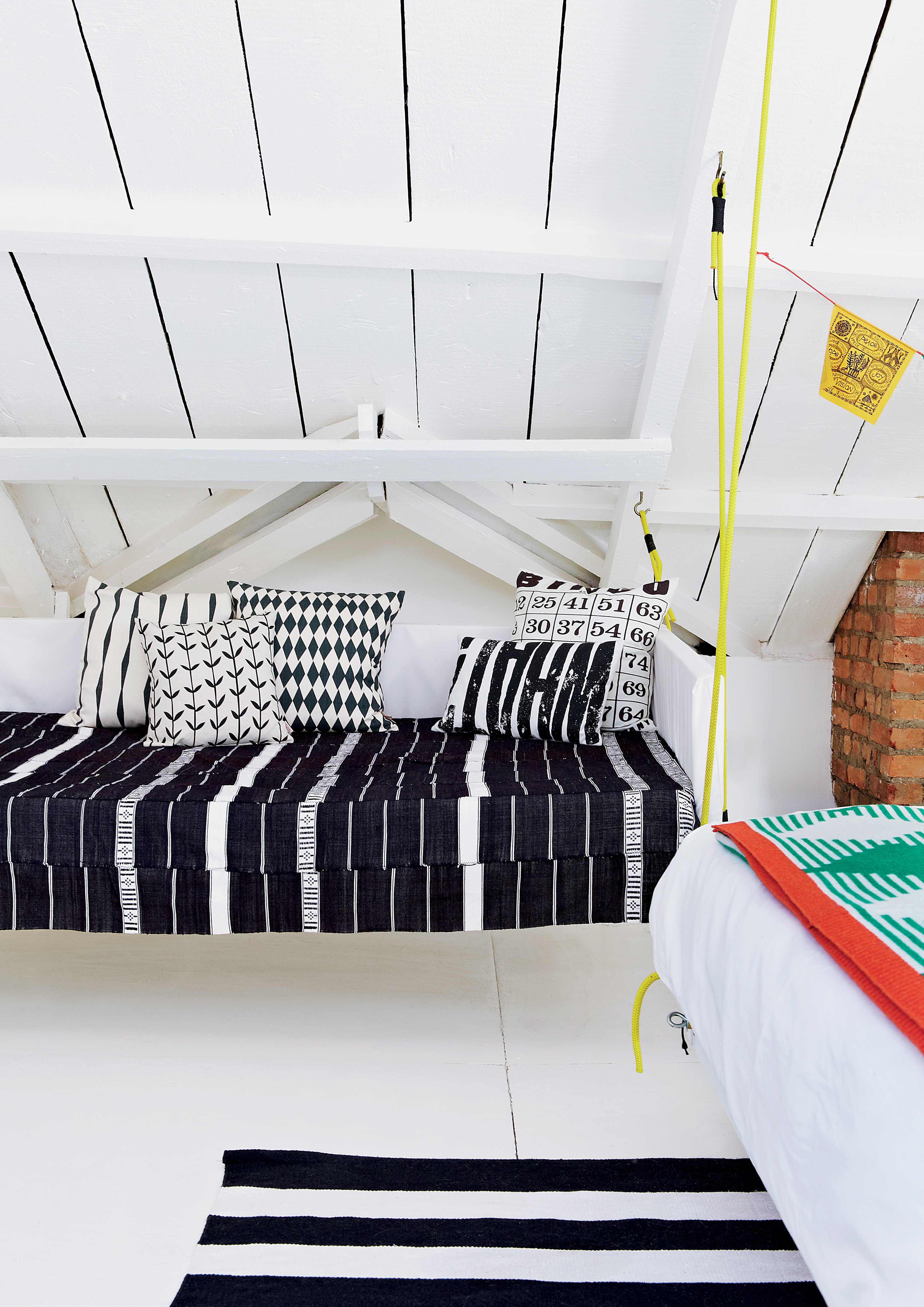 For contrast
A classic black-and-white décor scheme is timeless, but scatters can inject a fresh, playful feel. The brighter the colour, the more intense and dramatic the contrast against the neutral palette.
Credits
Referenced from Gallo images / Home Magazine