We show you how to make a dish garden with succulents for your outdoor areas.
Materials you will need:
Sempervivum plants
Shallow dish or bowl
Drainage gravel
Sharp sand or grit
Potting soil
Decorative rocks or tree bark
Gravel mulch
Stout stick about 40 cm long and 10 mm in diameter
Watering can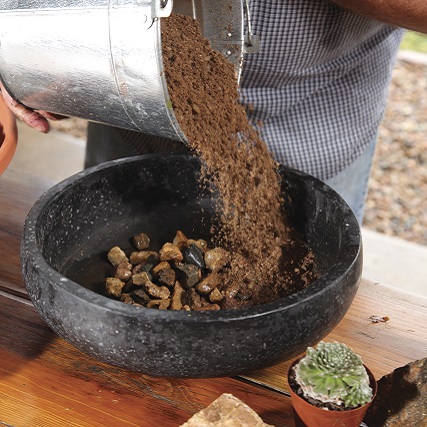 Step 1
Place a pile of coarse gravel in the centre of the bowl. Pack sand around it. Position the largest decorative rock in the bowl. Mix equal parts of grit and potting soil and use this for planting.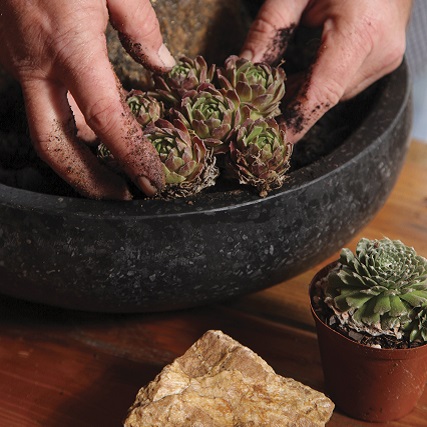 Step 2
Start placing plants into the bowl. Make sure that they are at the correct depth. Fill in with the soil and sand mixture and prod down firmly around the plant with the stick. Continue until the container is filled. Add additional decorative rocks as required.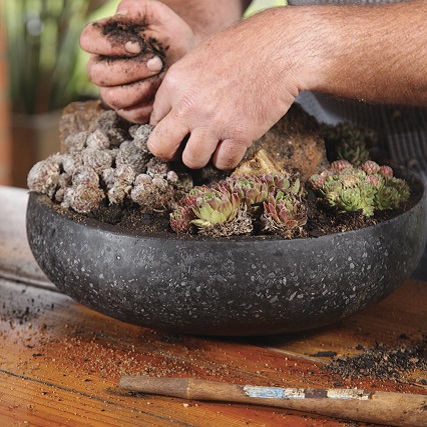 Step 3
Mulch the surface with sieved grit to finish off the dish garden.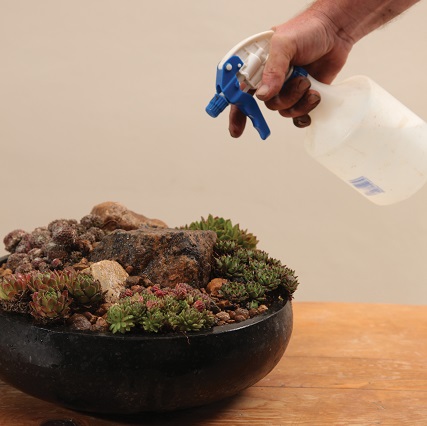 Step 4
Water with a moderate sprinkling of water, or spray with a hand sprayer. Do not over water as there is no drainage hole in the base of the container. Keep the finished garden under a roof on a sunny verandah to control watering and prevent waterlogging.
Credits
Referenced from Gallo Images / www.thegardener.co.za