Some flowers and vases are made for each other; you just need to unlock the harmony between them to find the perfect fit. We show you how to spruce up your living areas by using simple and beautiful indoor plants that are quick and easy to maintain.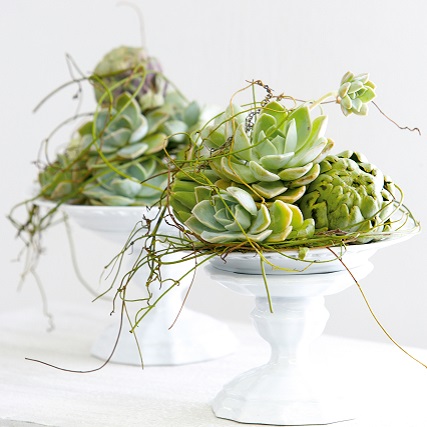 Green roses
The full-bodied textural allure of Echeveria combined with artichokes (Cynara cardunculus var. Scolymus) calls for contrast and grandstanding – and a white cake stand is just the graceful display vessel for that.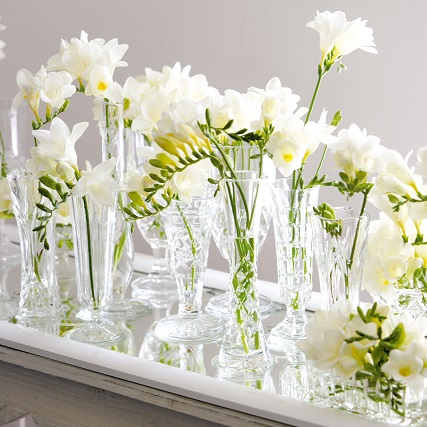 Clear-cut splendour
Singular sprays of freesias in a selection of hand-cut glass vases ooze elegance – and a mirror tray doubles up the glamourous effect.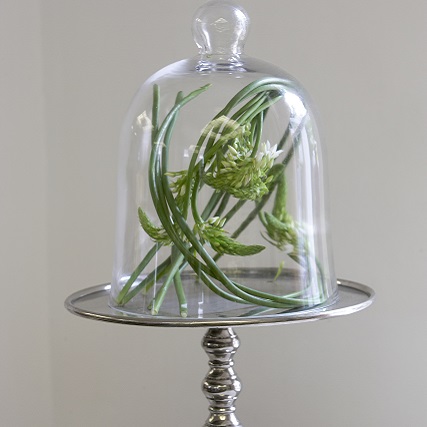 Nesting instincts
Chincherinchees (Ornithogalum) can go without water for a while, and the twisted stems allow for easy movement – which makes a glass cloche just the display case for them.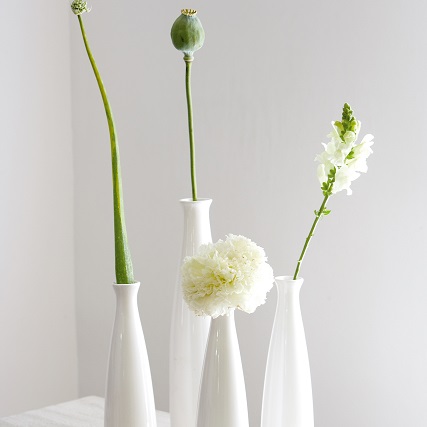 Botanical beauties
An informal grouping of slim white ceramic vases, each accentuated with single stem flowers from the garden – Allium ampeloprasum, snapdragons (Antirrhinum majus) and Poppy (Paeoniflorum) – makes a subtle yet striking statement.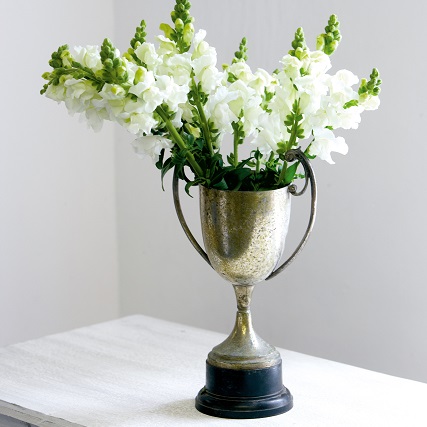 It's a winner
Show off your snapdragons to glorious effect in an unused trophy – and the crowd will go wild!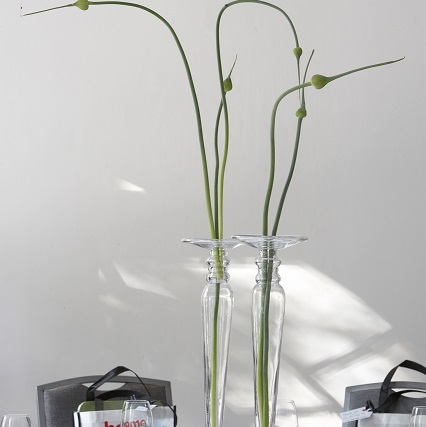 Tall order
Sculpturally breathtaking, the slender stems of Allium porrum, from the onion family, require similarly elegant and slender vases for maximum impact.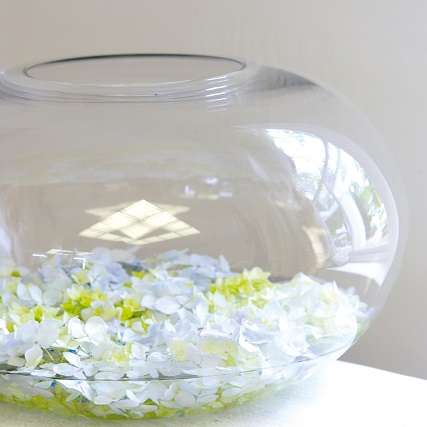 Just add water
One flowerhead of hydrangeas (Hydrangea arborescens 'Annabelle') can make up a number of striking arrangements – but pair it with a simple fishbowl, set the leaves afloat … et voilá! A cool focal point.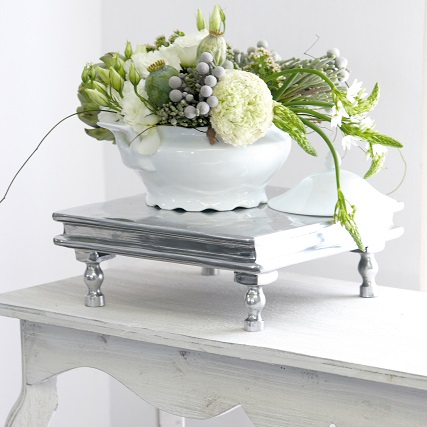 On a pedestal
A rounded arrangement of grey Brunia, chincherinchees (Ornithogalum) and artichokes calls for a tad more than just a complementary vase – the silver pedestal gives it the spotlight it deserves.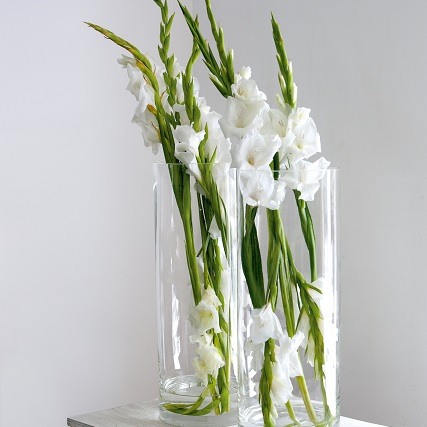 Double vision
With long spathes of showy blooms, a tall clear glass vase does gladiolus proud – but double the delight with two similar arrangements, and throw in a surprising touch by turning a sheath or two upside down.
Now your DIY is complete
Your DIY is now complete and these easy to do indoor plants can be added to any living area to give it that extra personal touch your home needs.
Credits
Referenced from Gallo Images / Home Magazine