Try these unique, creative and recyclable ways to display succulents in your garden!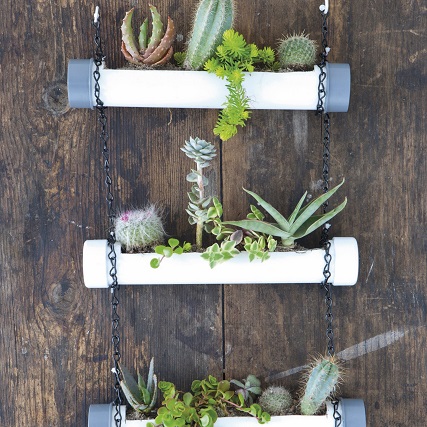 Materials you will need:
Measuring tape
Pencil
Jigsaw
Hacksaw
Ruler
G-clamps or vice grip
Craft knife
Drill with 6 mm drill bit
Gardening gloves
1 m length PVC pipe, 50 mm
6 PVC end caps, 50 mm
2 x 1 m black Krafft single jack chain, 2 mm
6 cable ties, 10 x 2,5 mm
cactus soil mix
2 cup hooks
succulents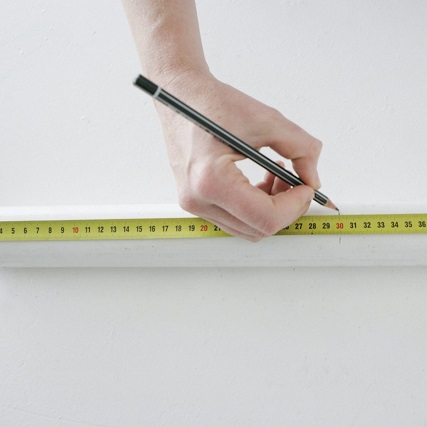 Step 1
Measure three 30 cm lengths on the PVC pipe and cut with the jigsaw or hacksaw.
Step 2
Mark a 5 x 24 cm rectangle on each PVC pipe, 3 cm in from the ends.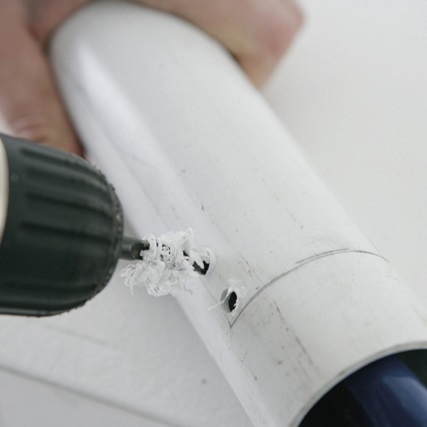 Step 3
Secure one pipe with G-clamps. Drill holes on the inside of all 4 corners of the rectangle. Drill two more holes 1,5 cm from the holes on the right.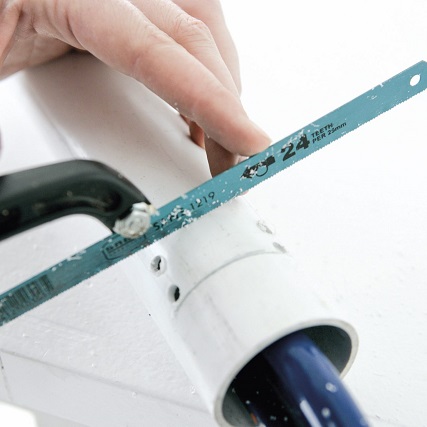 Step 4
Use the hacksaw to cut into the pipe vertically on the two short sides of the rectangle you measured in step 2. Also make a cut on the second pair of holes you drilled. Use the craft knife to remove the piece of PVC between the 4 holes.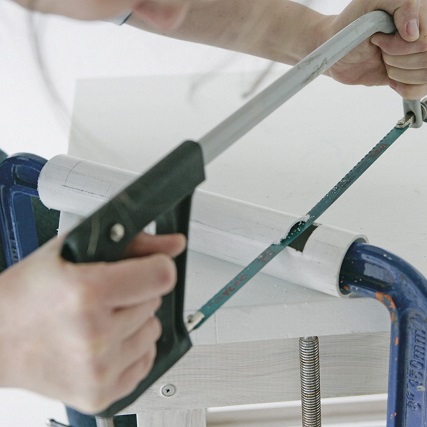 Step 5
The hacksaw blade can now fit in the slot you created in steps 3 and 4. Use the hacksaw blade horizontally to cut out the rest of the rectangle. Repeat steps 3-5 on the other 2 pipes.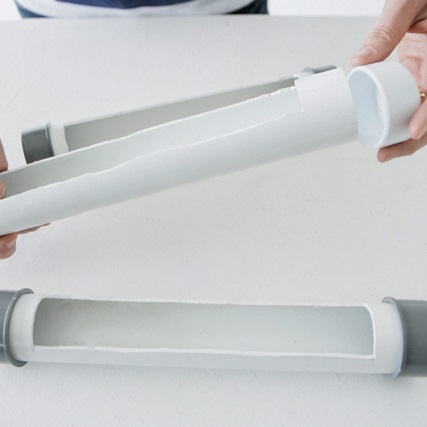 Step 6
Place two end caps on each pipe. Drill 3 drainage holes in each pipe on the opposite side to the rectangles.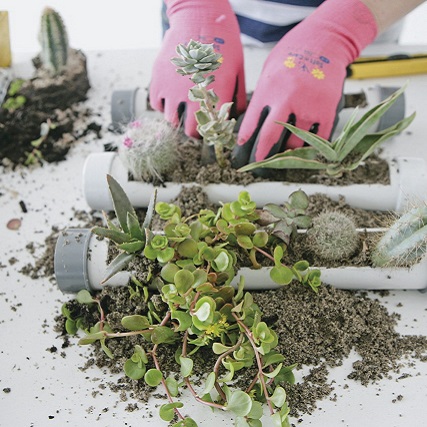 Step 7
You're now ready to plant the succulents. Half-fill the pipes with cactus mix. Position the succulents and fill the pipes with soil.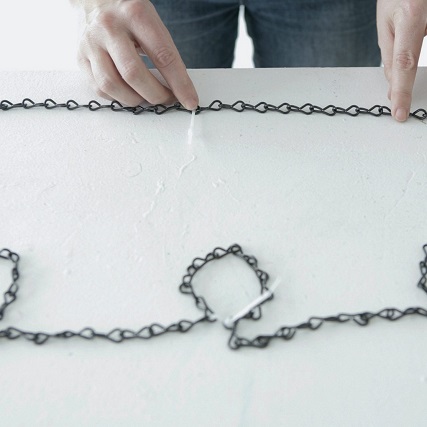 Step 8
Make loops in the chain and secure with cable ties. Each loop should be 10 links; leave 9 links between the loops.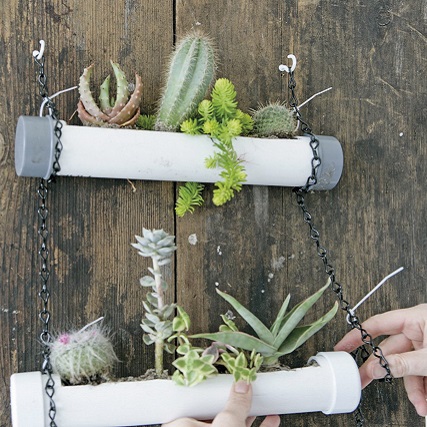 Step 9
Install 2 cup hooks 24 cm apart where you want your hanging garden. Hang the chains on the cup hooks and insert the pipes into the loops. Trim the cable ties.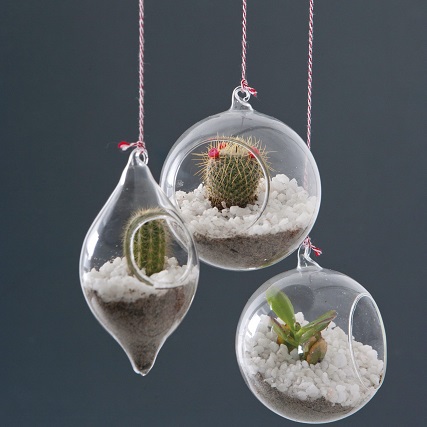 Other Ideas Glass Bubbles
Plant succulents in glass baubles. Use a spray bottle to water them once every two weeks.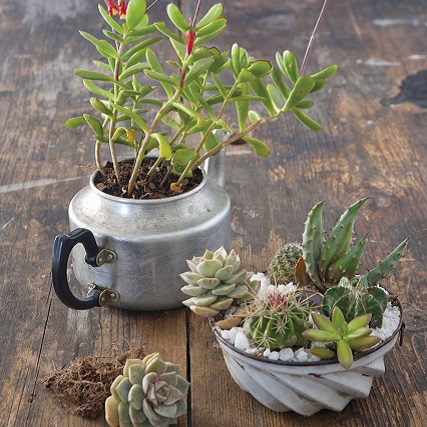 Recycled Containers
You can use any container to plant succulents. Drill drainage holes at the bottom, fill the container with cactus mix and plant the succulents. They make great centerpieces for outside table settings.
Here are some planting tips:
Wear rubber garden gloves when planting to prevent being pricked by cactus thorns.
Don't overwater succulents. Once every two weeks is plenty.
Succulents love sun. If you're displaying them indoors or on the patio, put them in direct sun for a few hours every week.
Credits
Referenced from Gallo Images / YOU Magazine