Materials you will need:
paint in the colour of your choice (we used Dulux Acrylic PVA)
wall roller (for smooth walls)
paint tray
paintbrushes
sheet of paper
pencil
masking tape
ladder
Project Notes
Use soft, neutral colours if a brother and sister share the room.
Wait until each coat is completely dry (30–60 minutes) before you apply the masking tape for the next step.
Remove the masking tape (very carefully!) immediately after each step has been painted.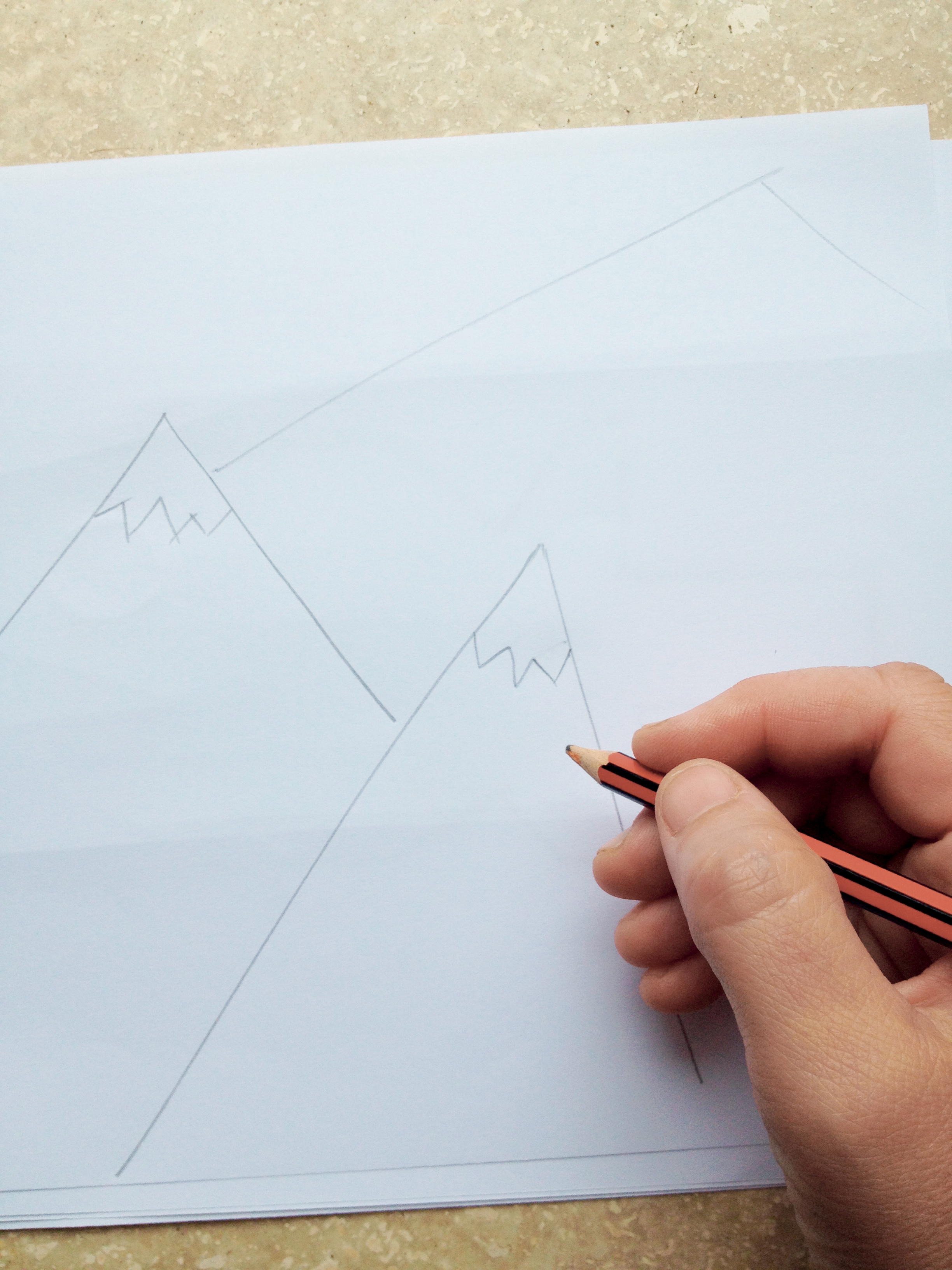 Step 1
Roughly sketch the position of the mountains on a piece of paper.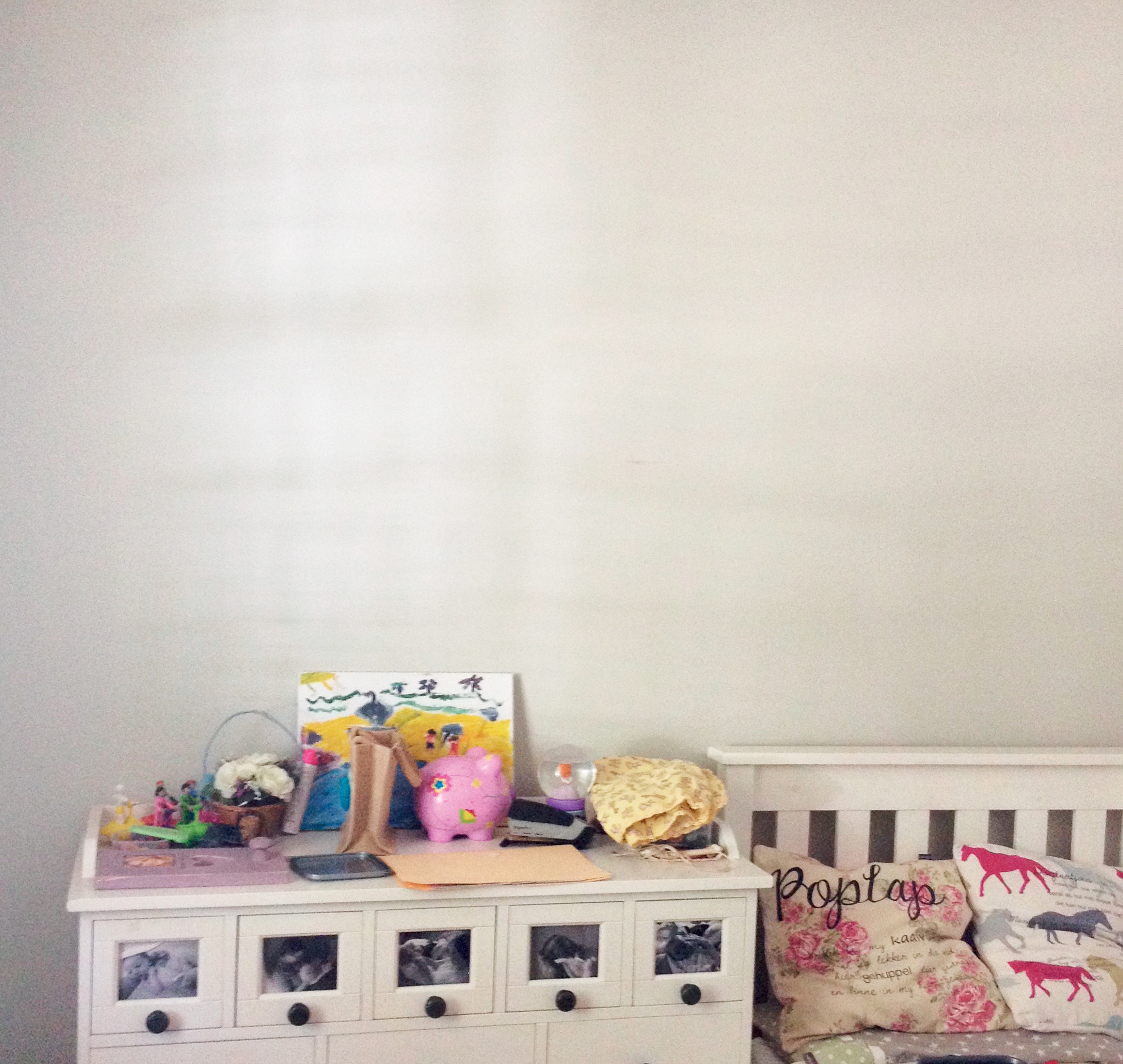 Step 2
If the existing wall colour is not suitable as a base coat, first paint the entire wall (we chose Dulux Bleached Lichen 2; it's a lovely warm shade that doesn't look too yellow).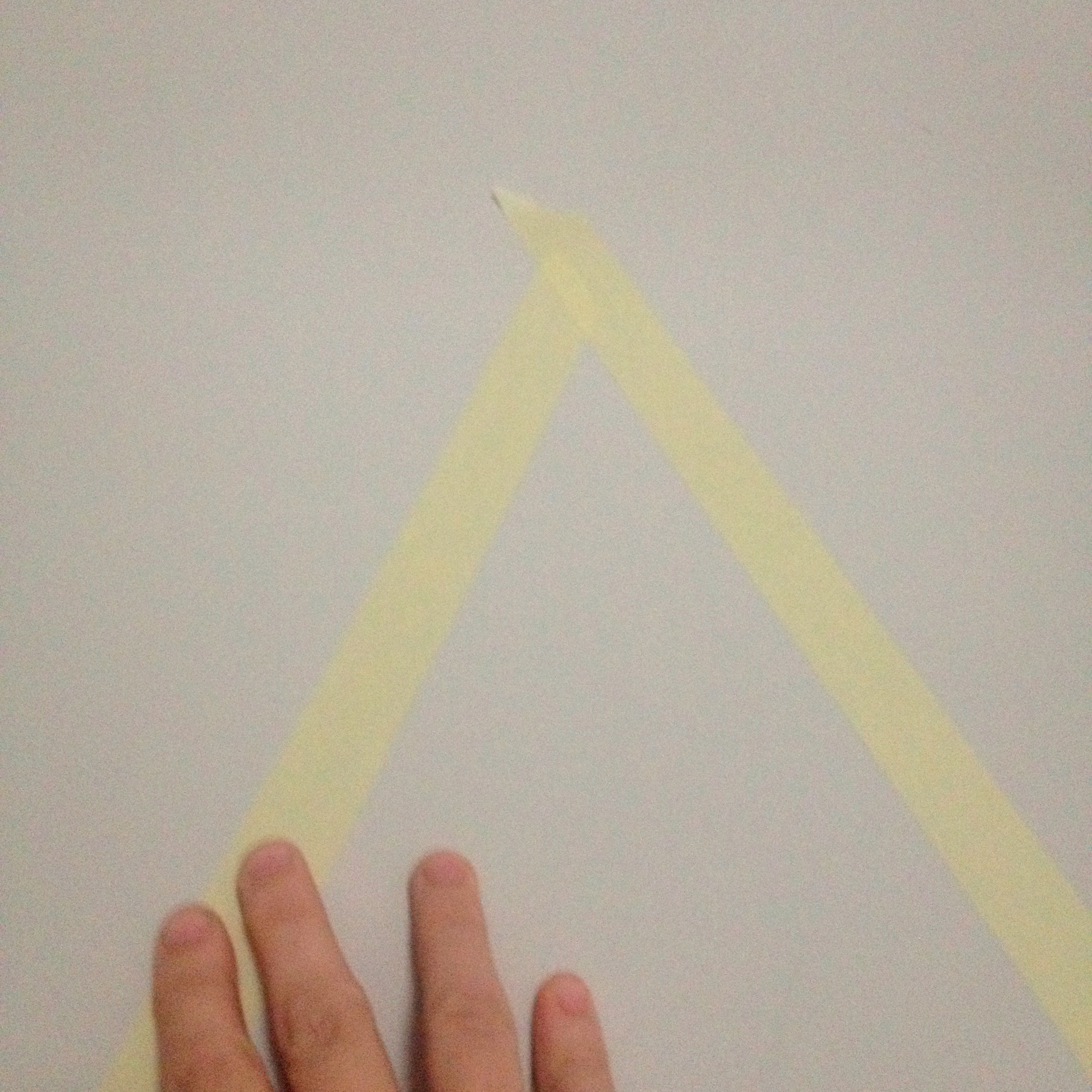 Step 3
Using your pencil sketch as a guide, mark out the outlines for the first two mountains with masking tape. Try to keep the lines as straight as possible.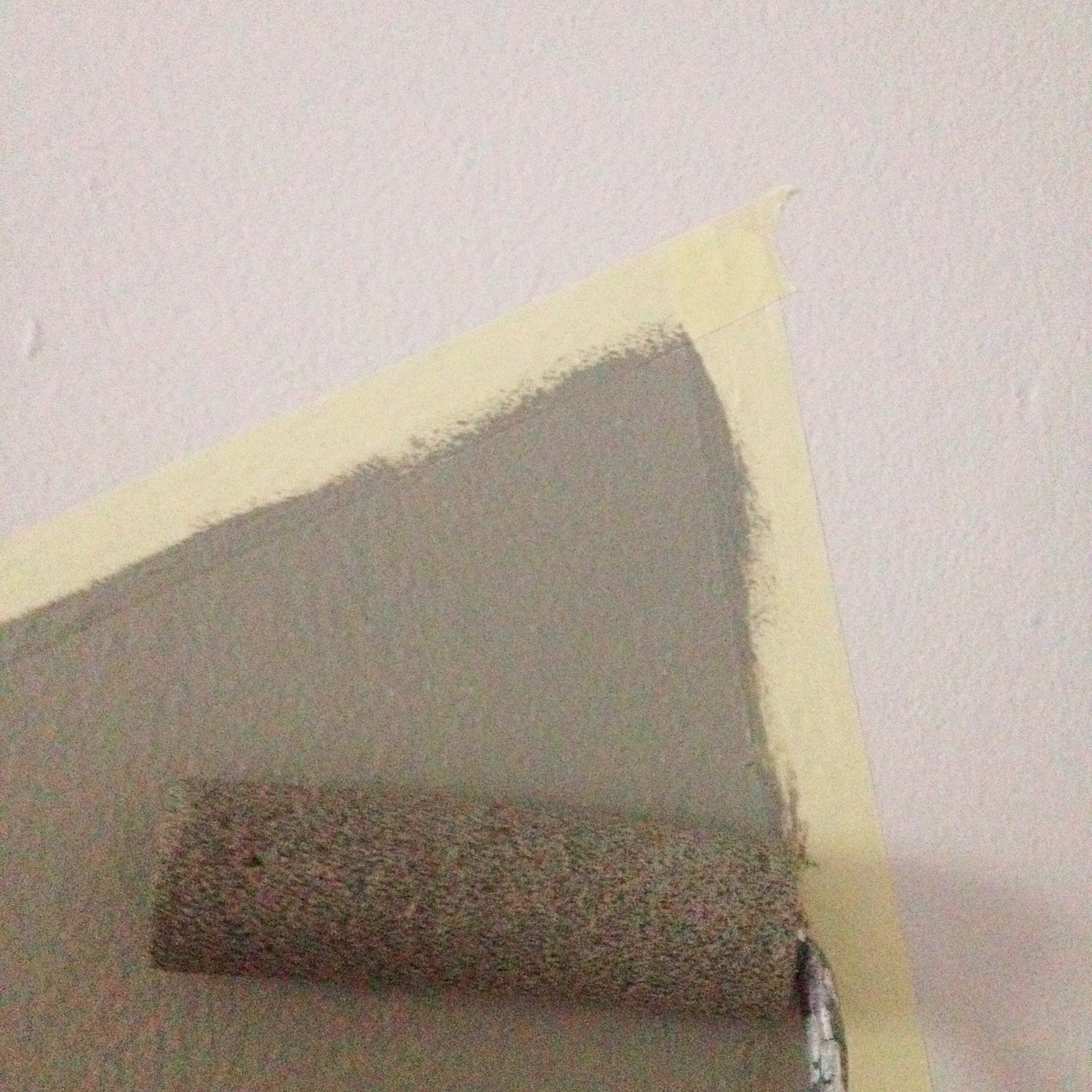 Step 4
Using the first colour (we chose Dulux Dusted Moss 1), paint the mountains. Carefully pull off the masking tape and allow at least 30 minutes for the paint to dry; repeat with the second colour (ours is Dusted Moss 2).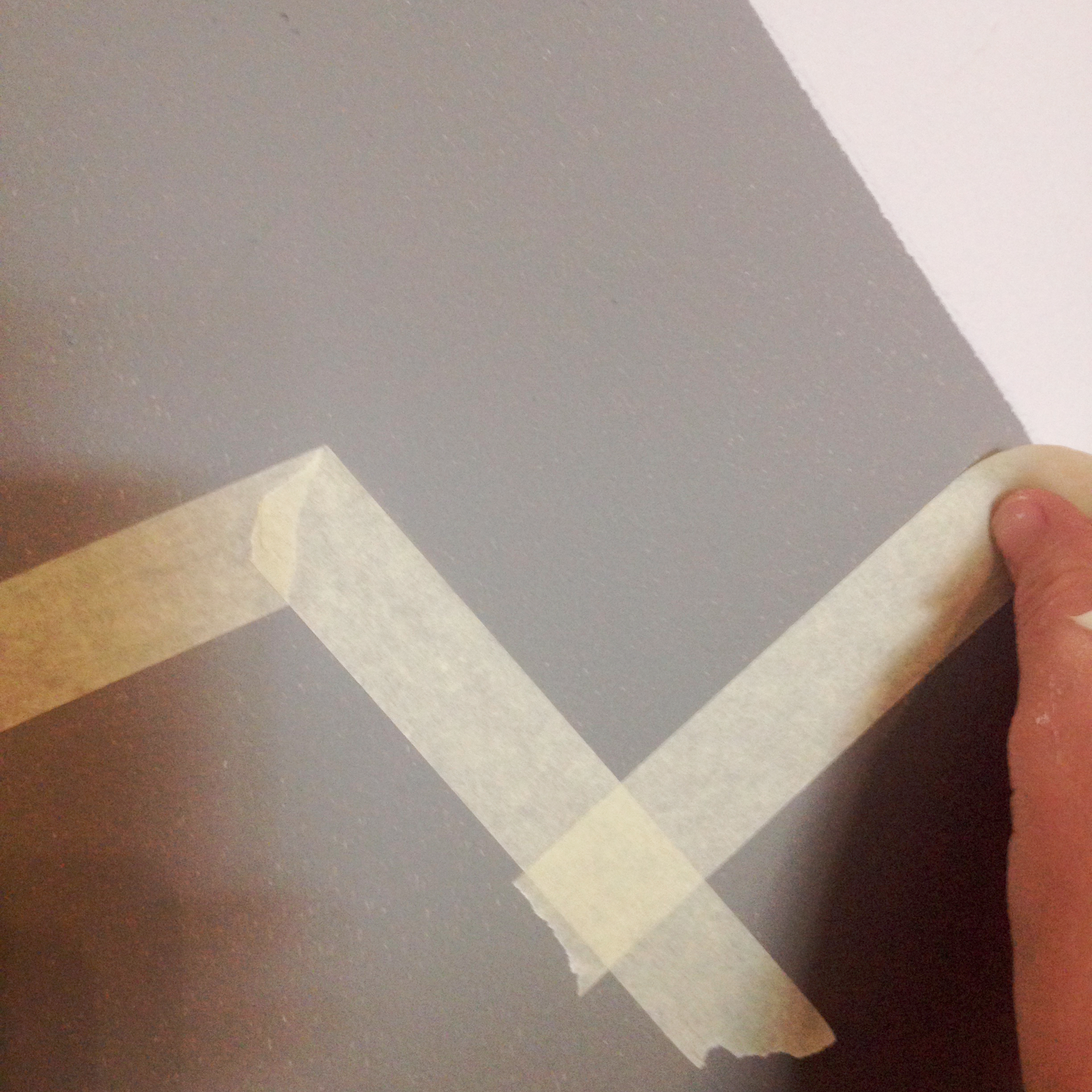 Step 5
Wait at least 30–60 minutes for the paint to dry thoroughly and then mark off the lines for the snow-capped peaks with the masking tape.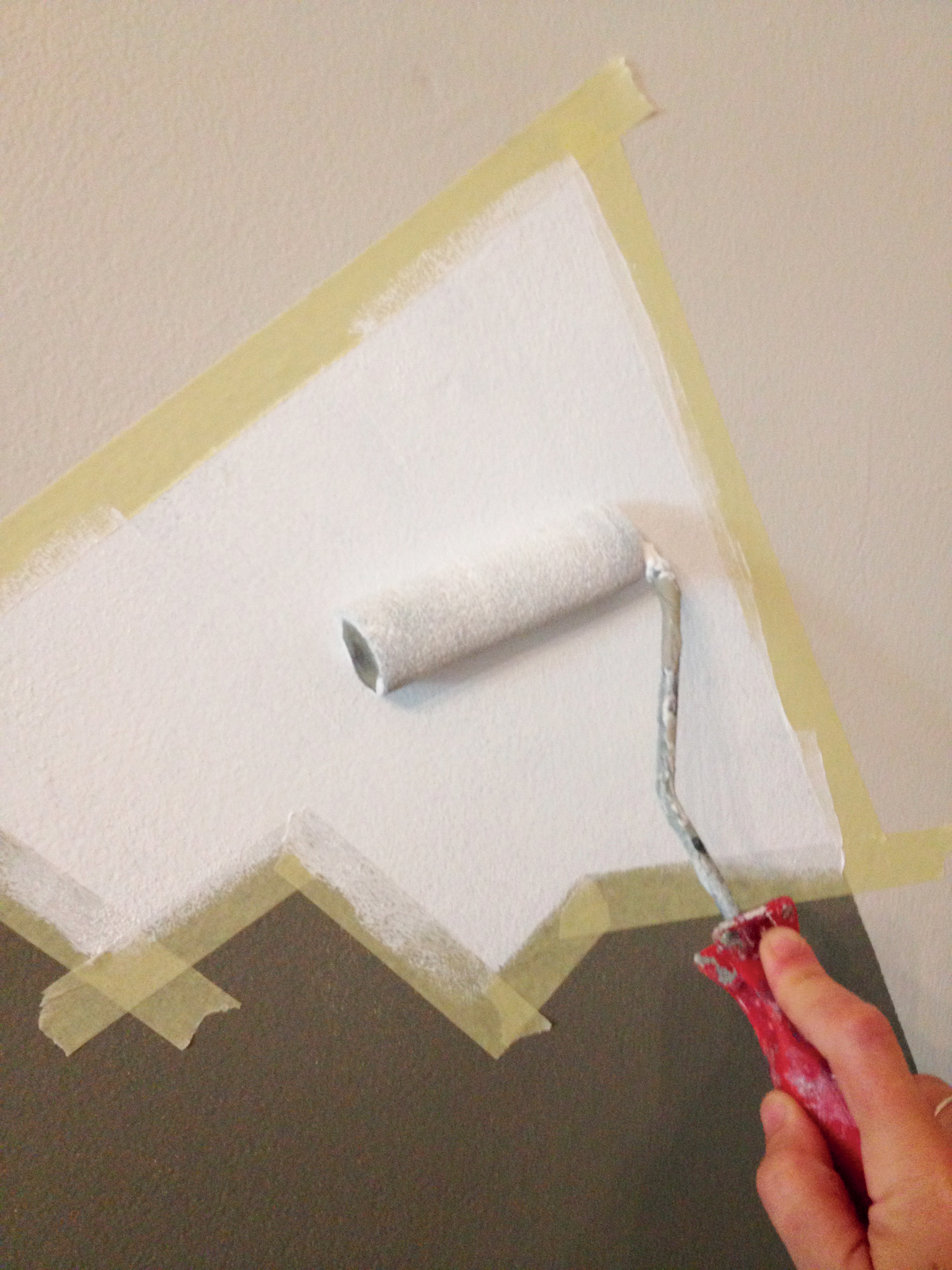 Step 6
Paint the white for the snow; remove the masking tape.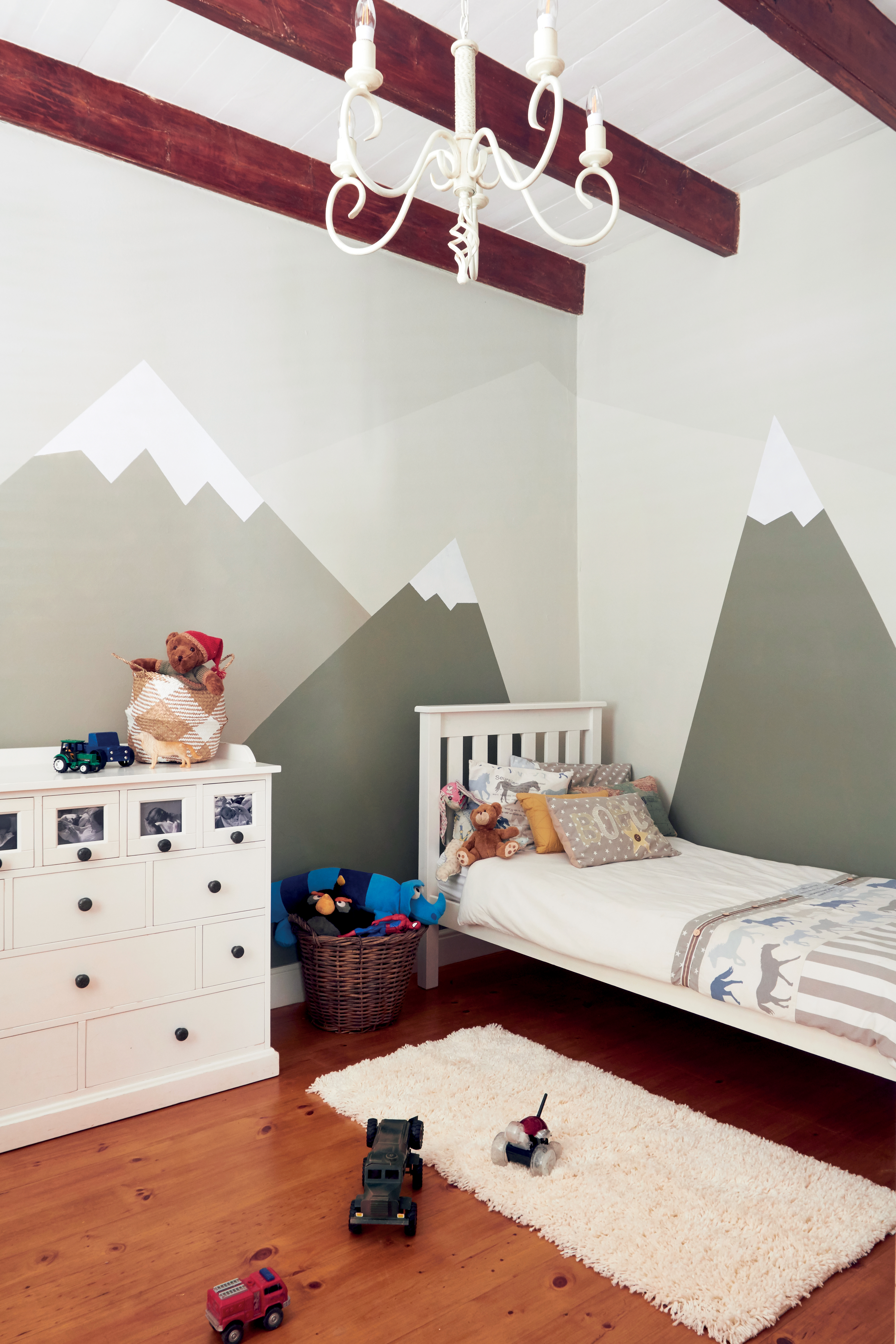 Credits
Referenced from Gallo images / Home Magazine