Create handy mobile storage for charcoal, tongs and other braai necessities using a pair of old tyres, supawood offcuts and some castors.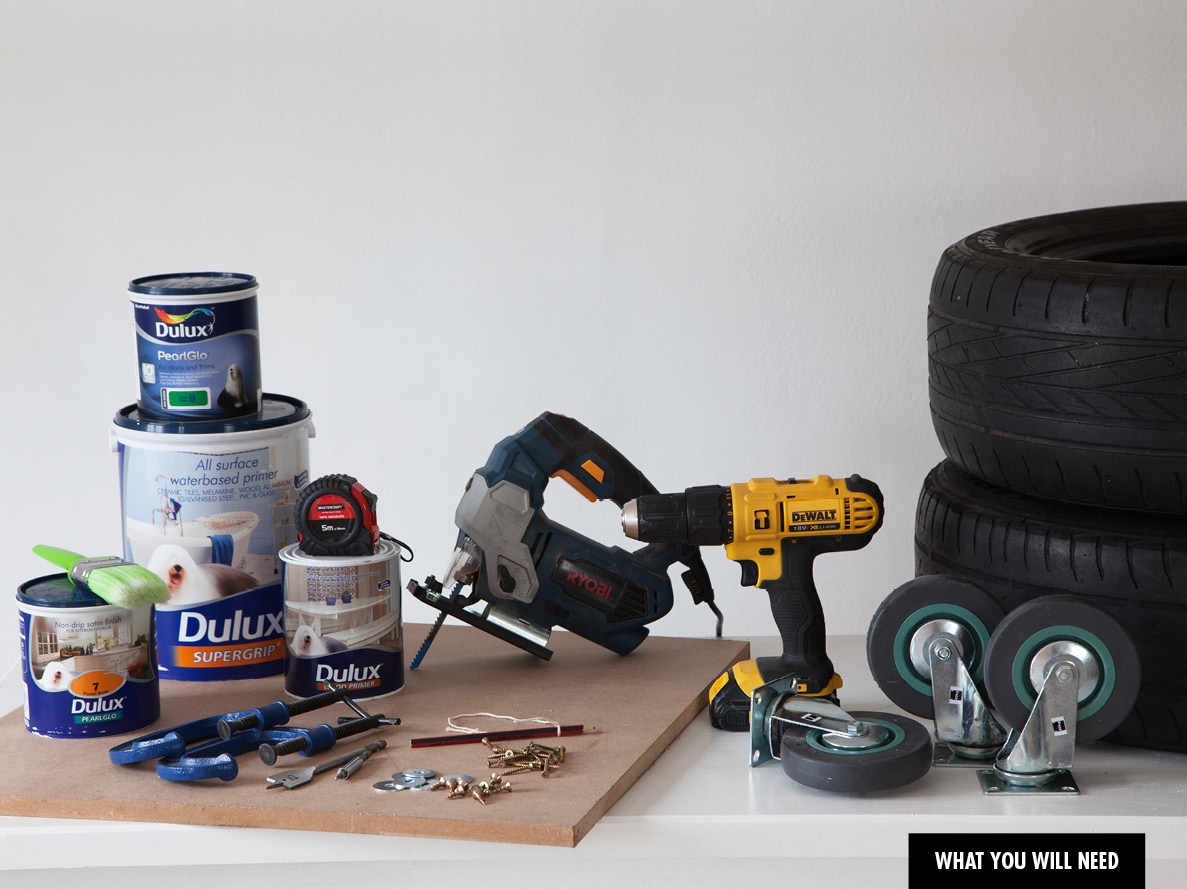 Tools you will need:
Jigsaw
Drill with 25mm spade bit and 3mm wood drill bit
Screwdriver
G-clamps
Pencil, string and nail
Tape measure
Paintbrush
Ruler
Protractor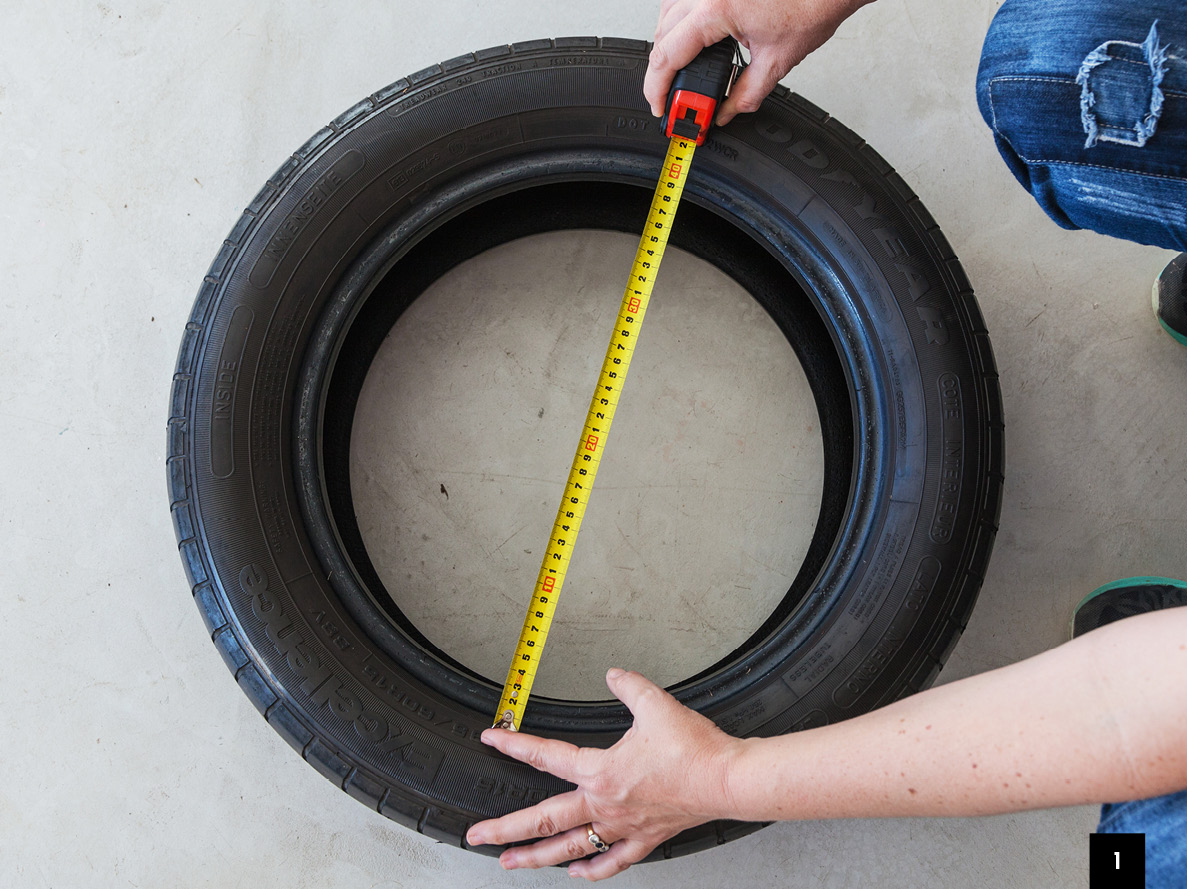 Step 1
Measure the inner diameter of the tyres.
Top Tip: The radius is the distance from the centre of the circle outwards. The diameter goes straight across the circle, through the centre. The circumference is the distance
once around the circle.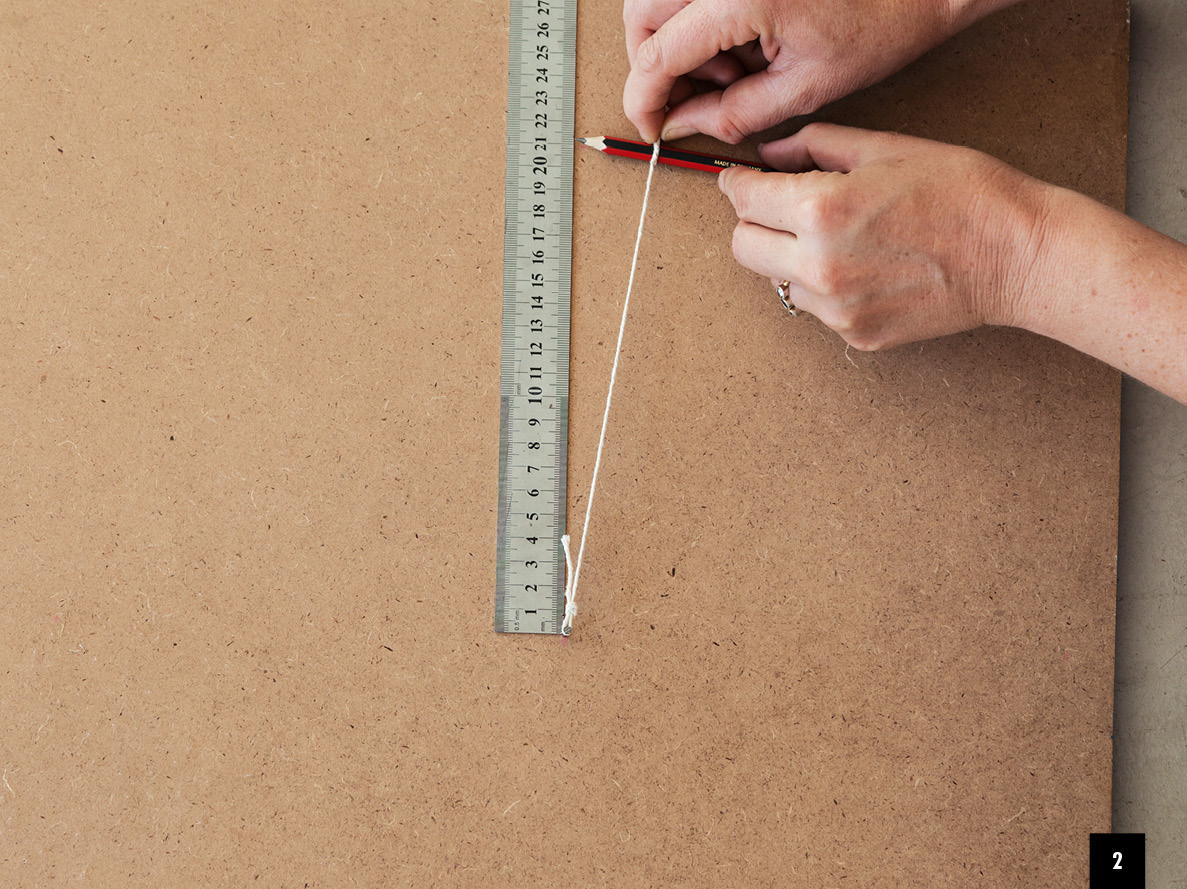 Step 2
Tap a nail into the supawood and tie a piece of string to it. Tie your pencil to the other end of the string. The length of the string between nail and pencil tip should be equal to the radius plus one centimetre. This will mean that the circumference
of the circles you draw will be larger than the circumference of the tyre opening so the supawood has something to rest on. Draw two circles like this.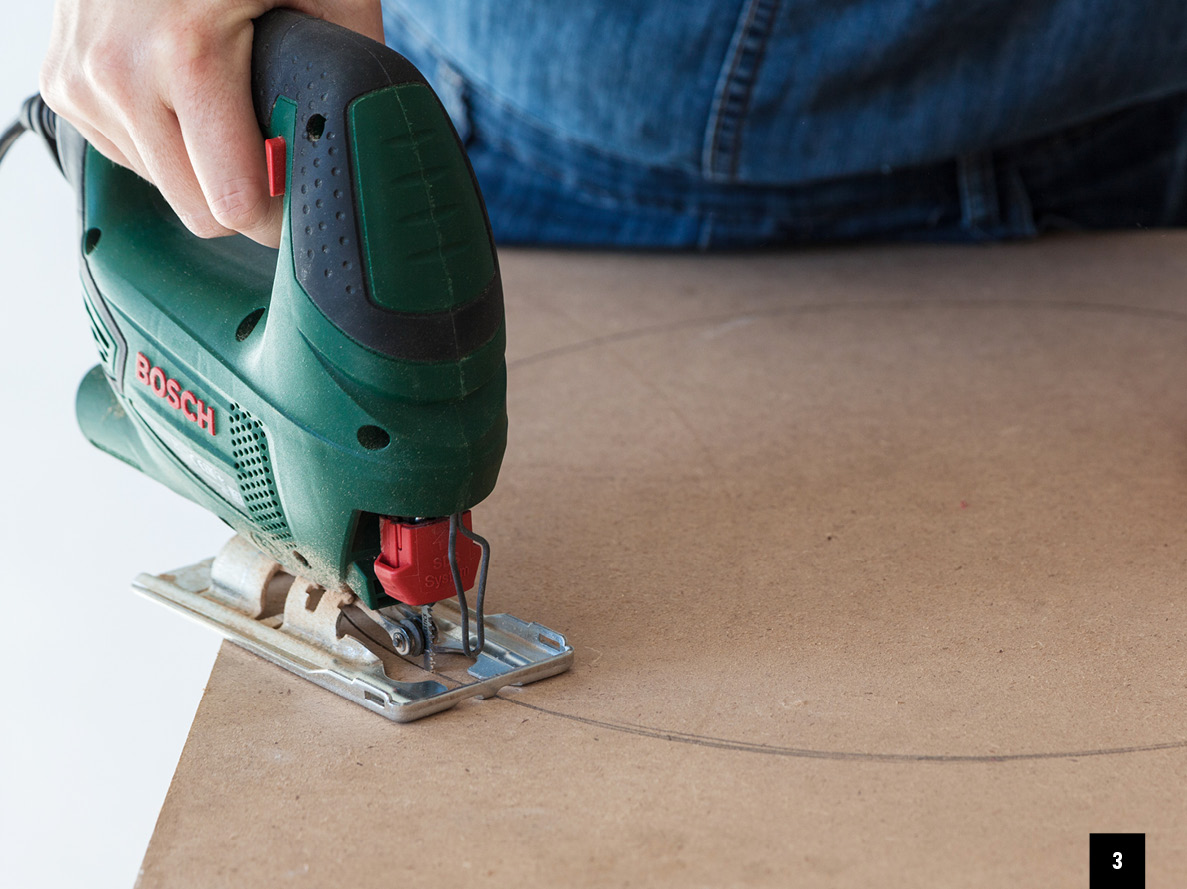 Step 3
Cut out the circles using a jigsaw.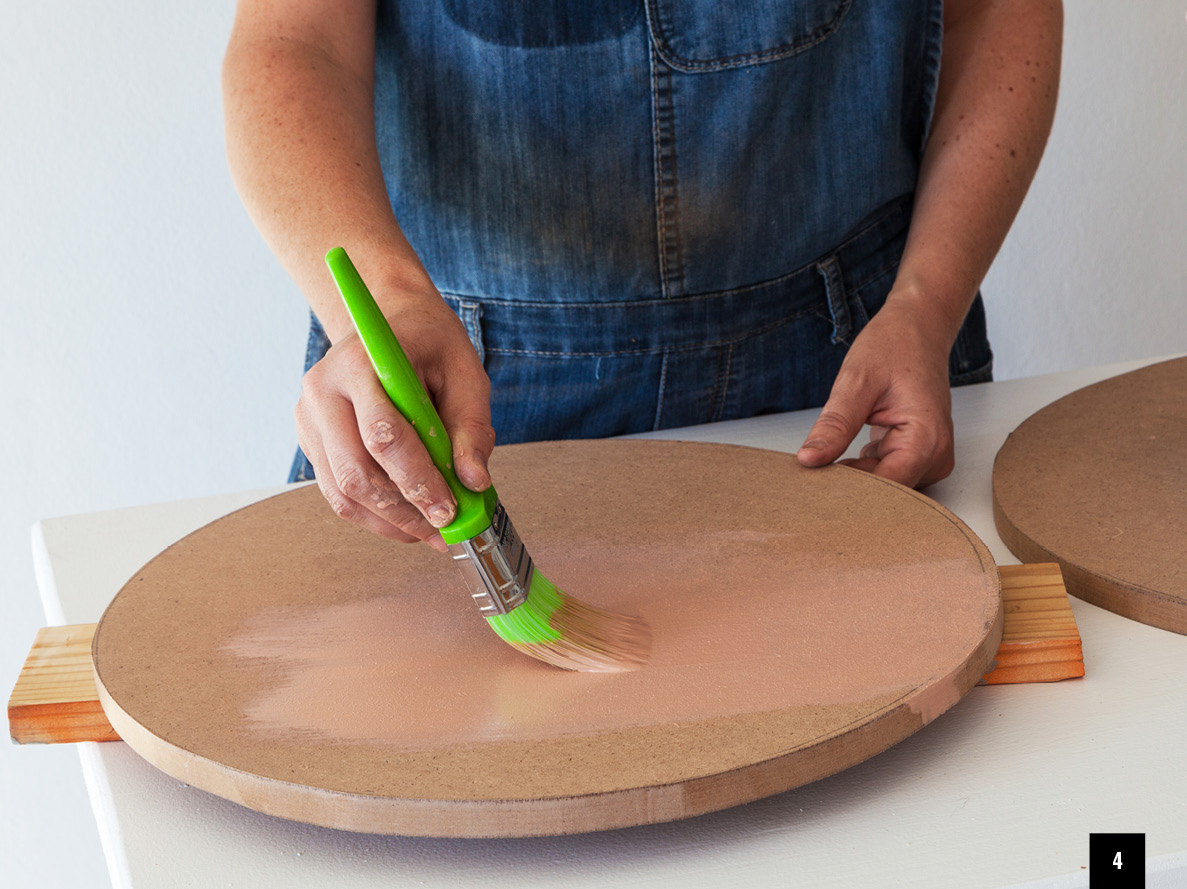 Step 4
Prime the supawood on all sides with wood primer and leave to dry thoroughly.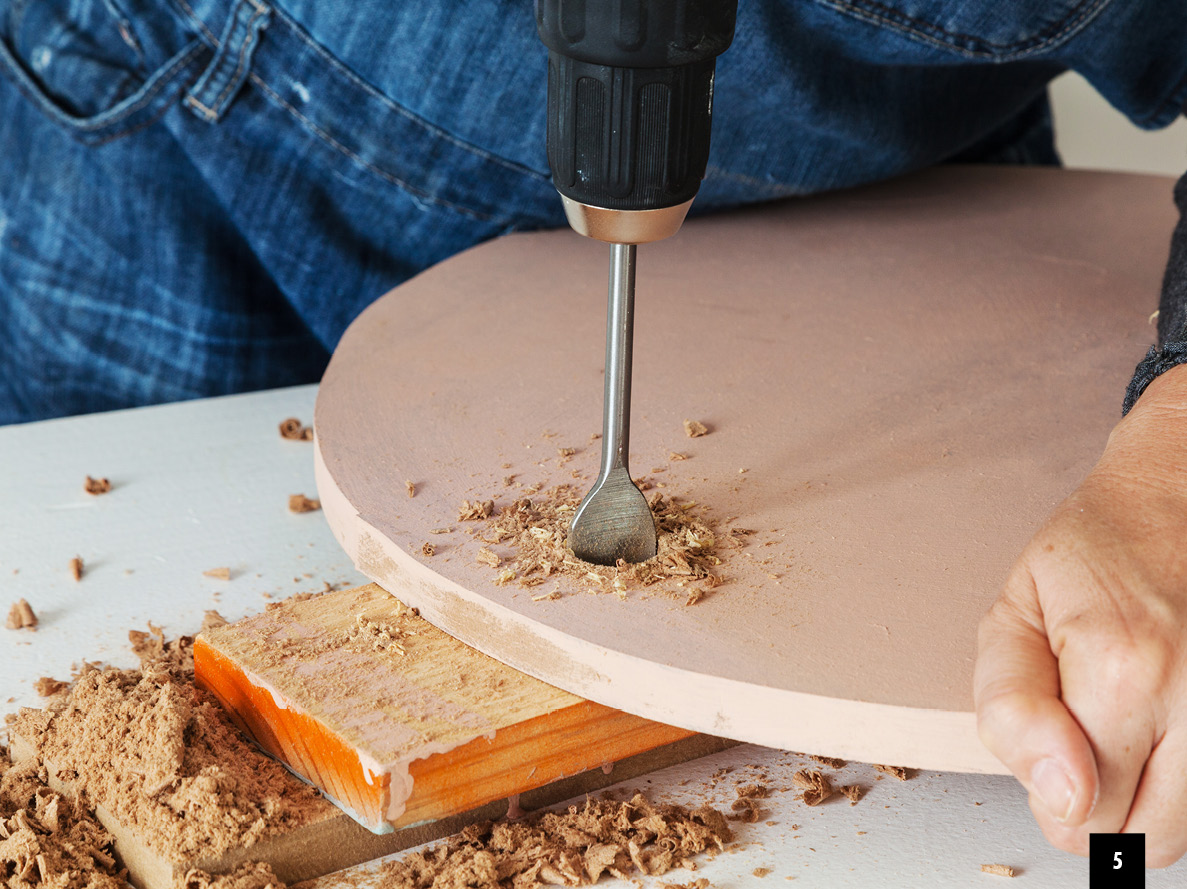 Step 5
Drill two holes opposite each other on one of the circles about four centimetres in from the edge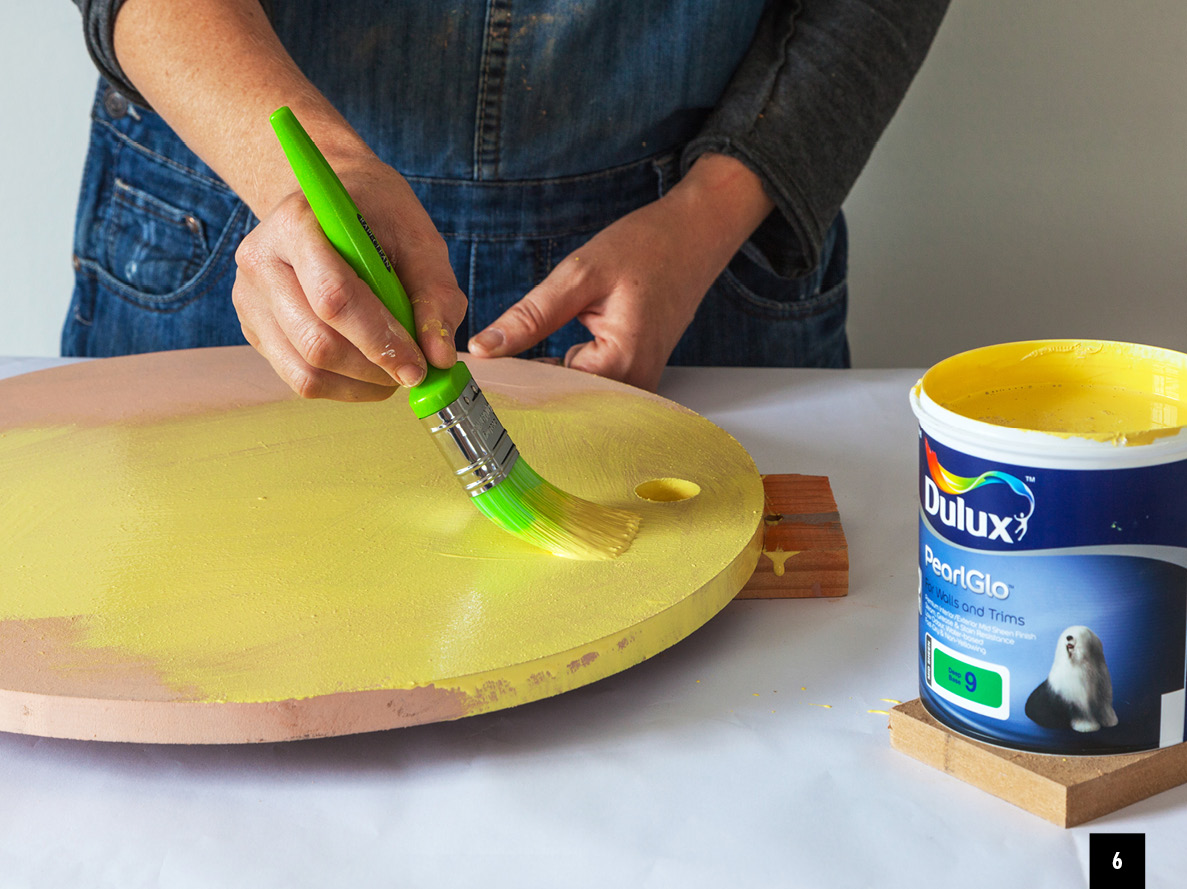 Step 6
Paint all sides of the supawood with two coats of Pearlglo waterbased enamel, letting the paint dry between coats.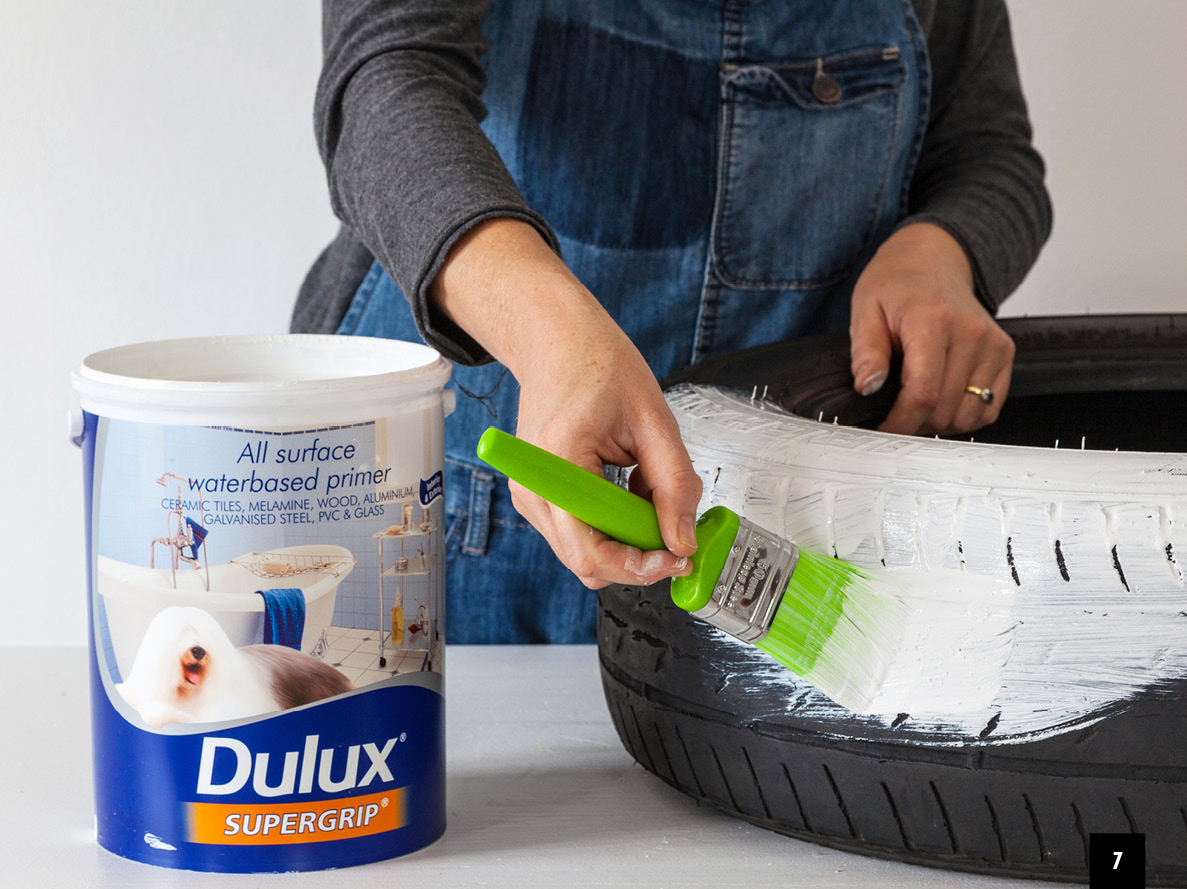 Step 7
Prime both tyres with Dulux Supergrip waterbased enamel and let the primer dry. Then paint with two coats of Dulux Pearlglo in white, letting the paint dry between coats.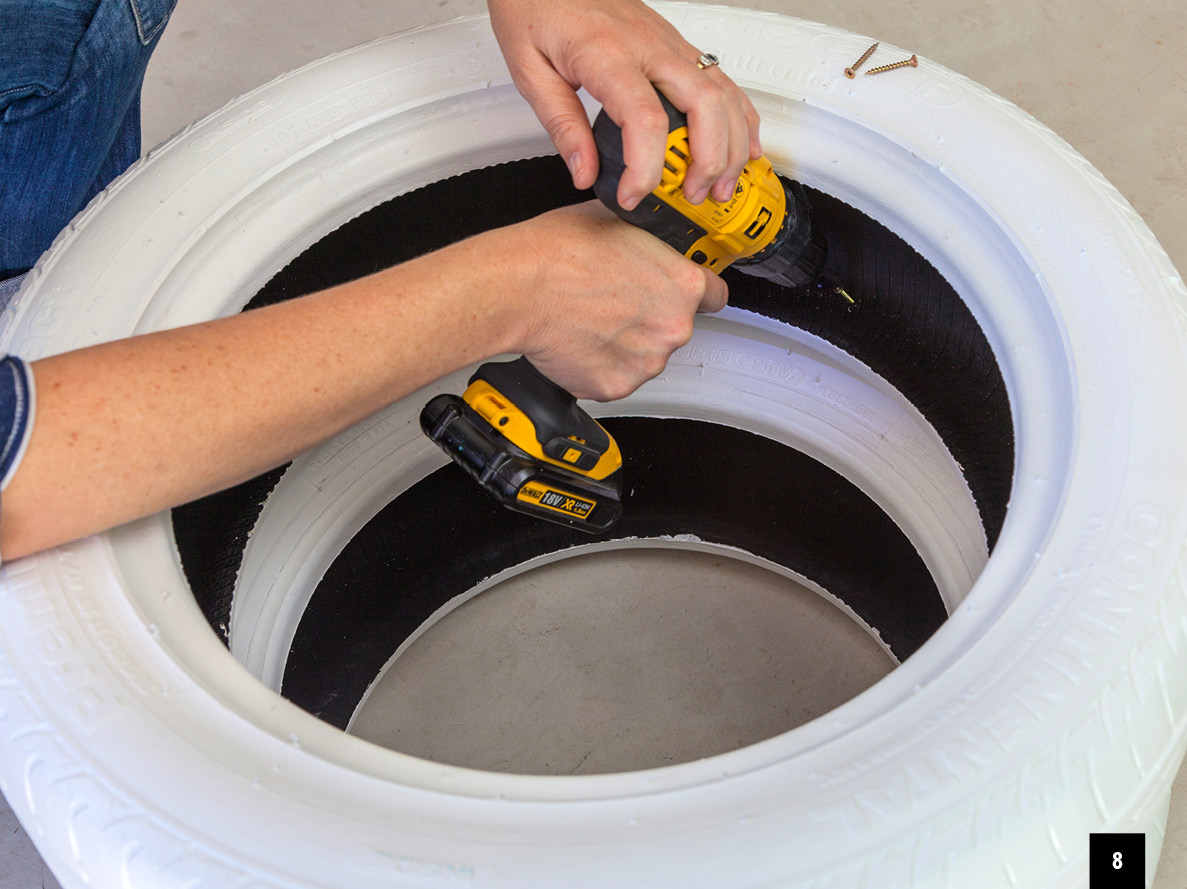 Step 8
Once the paint is completely dry, place the tyres on top of each other and connect them together using screws drilled through the inside of the walls of the tyres.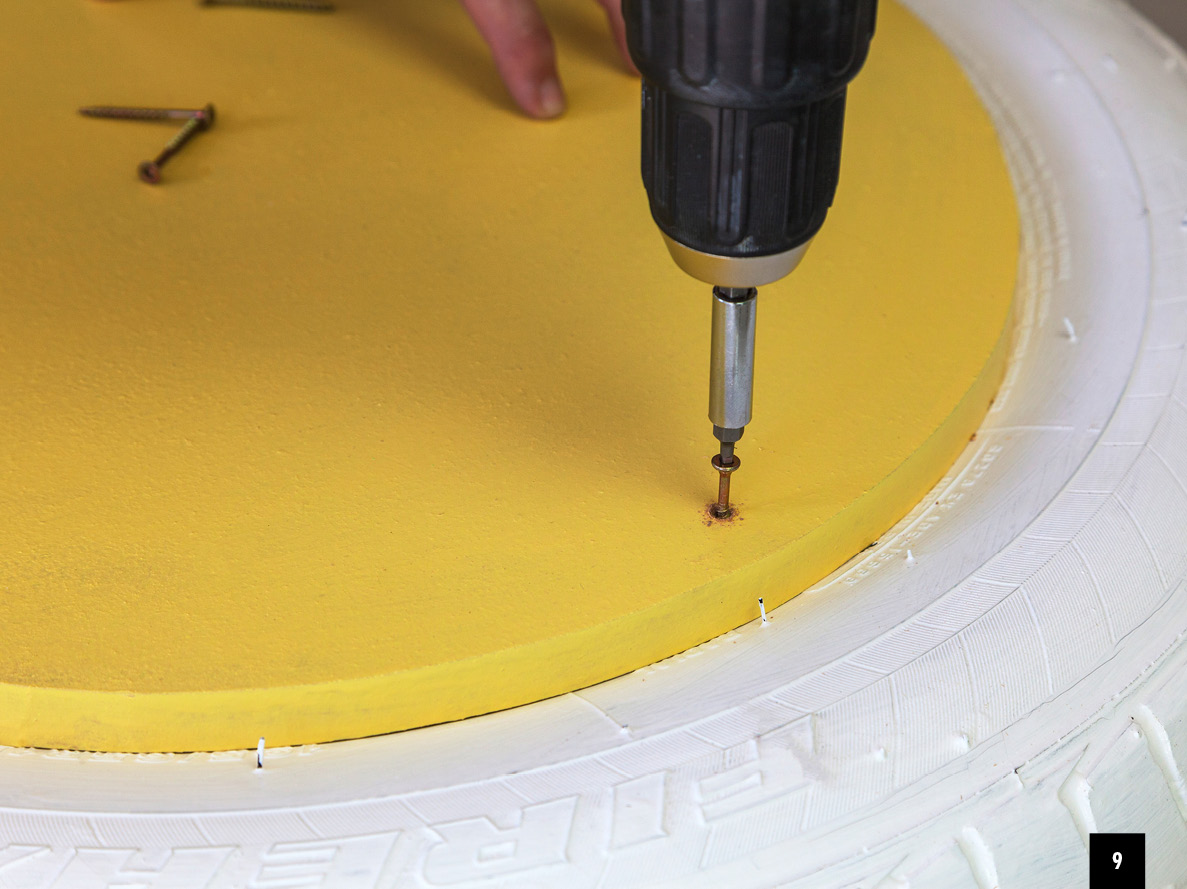 Step 9
To make the bottom of your container, place the circle without holes over the opening of one of the tyres and screw in place (when working with supawood always drill pilot holes).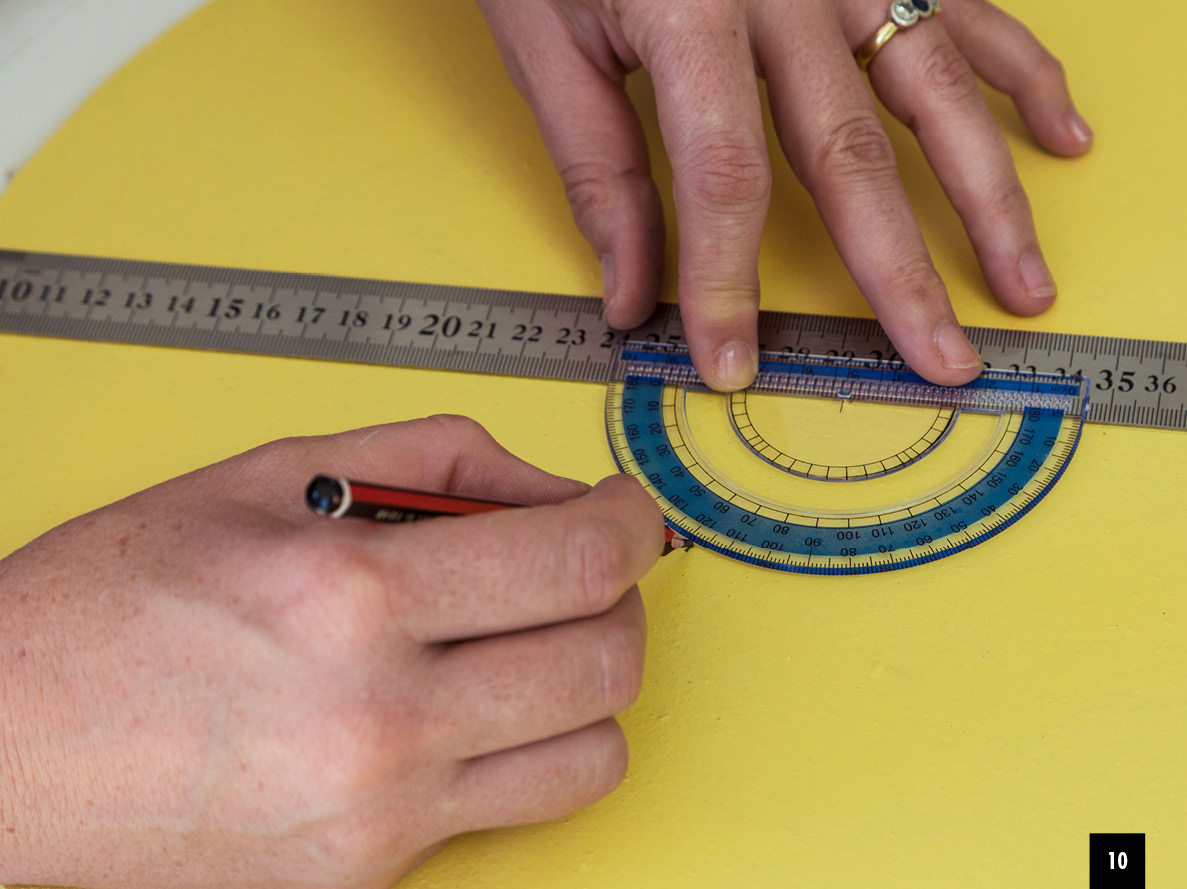 Step 10
Use a ruler and protractor and mark the castors at 120° equidistant from the centre point. Drill pilot holes and screw them in place.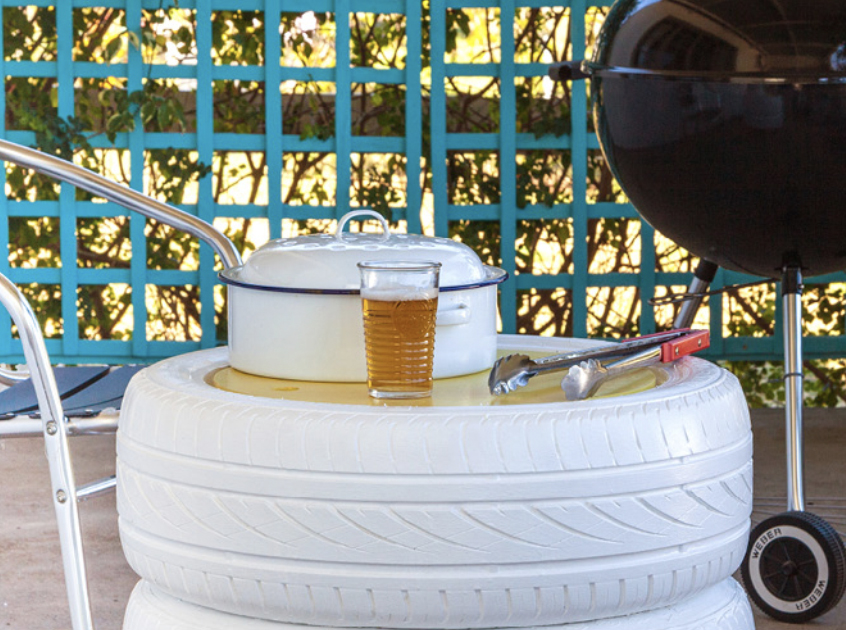 Step 11
Turn the storage bin over so it stands on its castors. Now you have a storage place for your braai gear and an attractive side table on wheels with the lid on.