Make a noticeboard with dowels.
With just five dowels and some twine you can make a noticeboard for your study or kitchen.
Tools for the job
Spirit level
Hammer
Pencil
Scissors
Tape measure
Materials you will need
Nail-in picture hangers
Six 3m lengths of natural fibre rope
Five 910 x 5mm dowels
Step 1
Take three pieces of the rope and hold the ends together. Fold in half and make a loop at the folded end. Do the same for the other three pieces.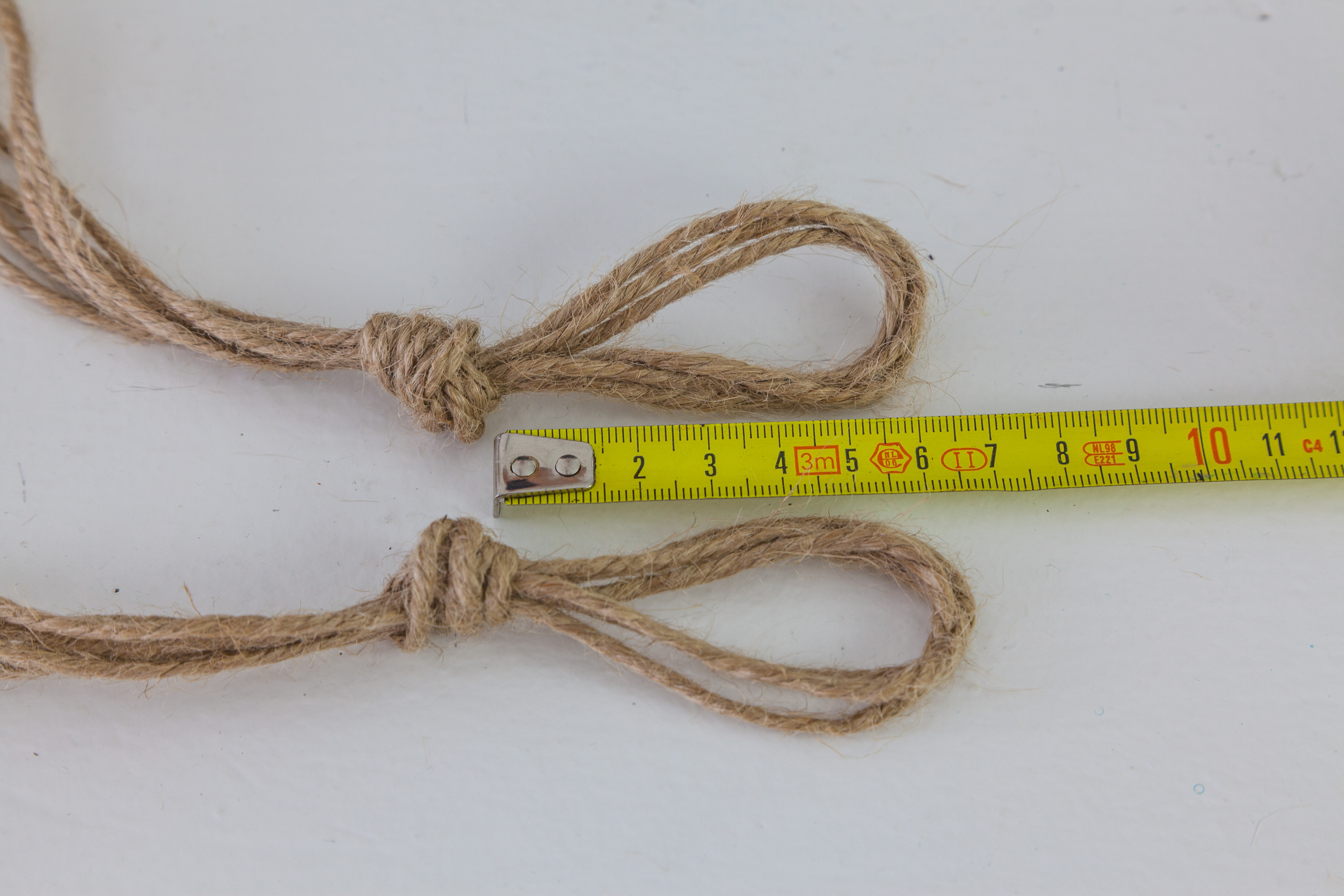 Step 2
Measure the loops to make sure they are similar in length.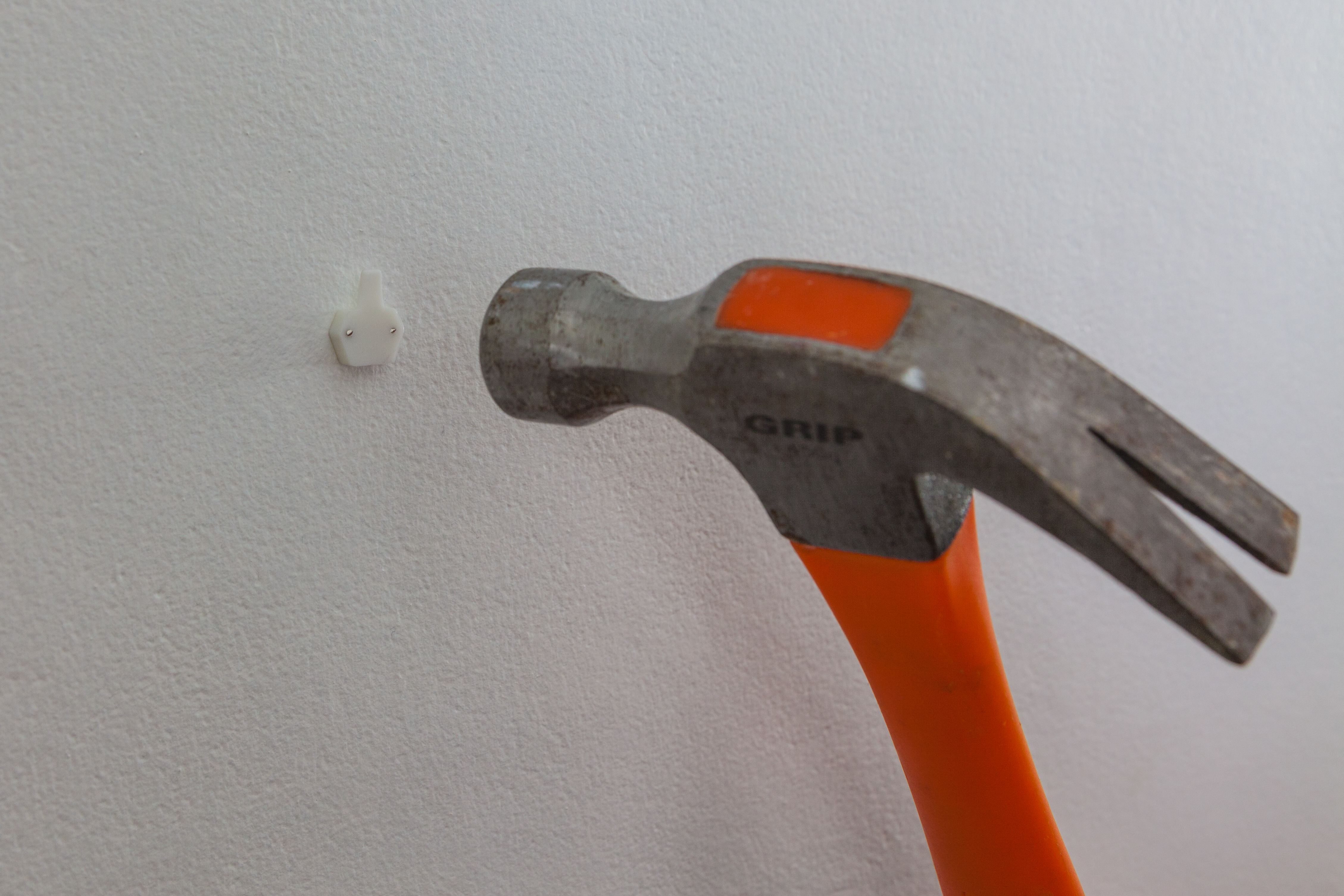 Step 3
Hammer two picture hangers in the wall, 900mm apart and level with one another.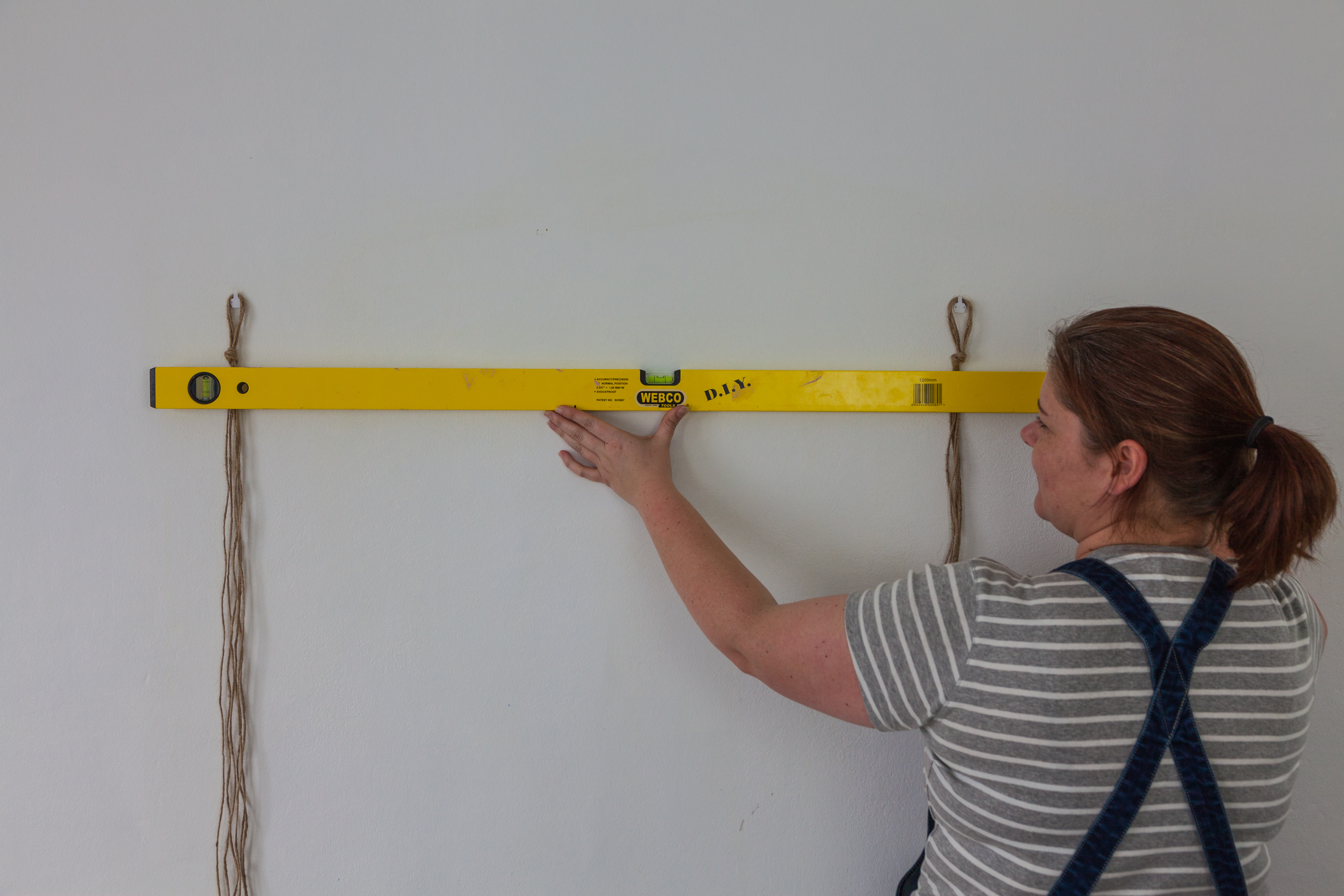 Step 4
Hook each rope loop onto a hanger and check to see the knots in the rope are level.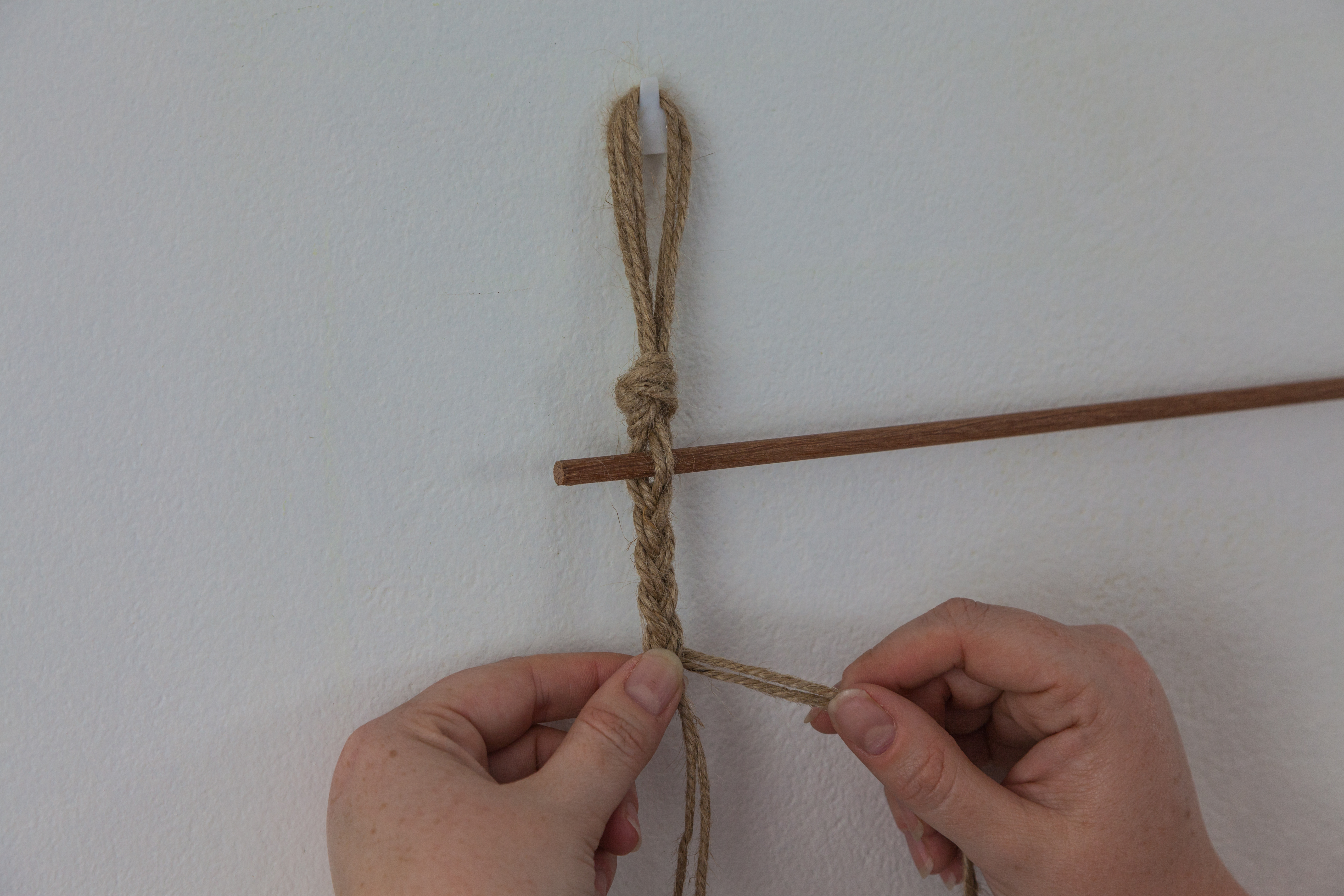 Step 5
Place the end of the first dowel just beneath the knot and start plaiting the rope, two strands at a time. Keep the other end of the dowel in place by making a temporary knot in the rope on the other side.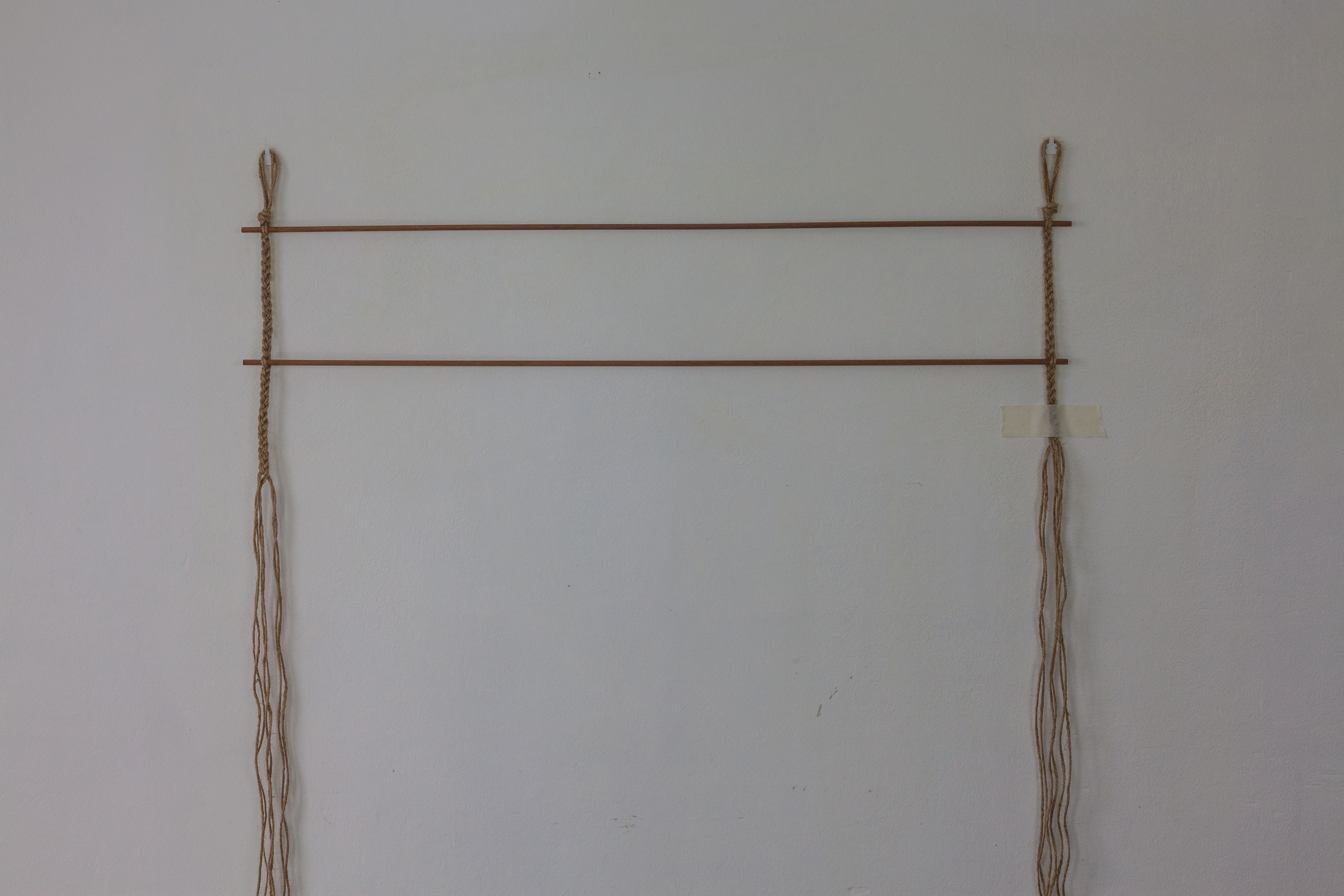 Step 6
Plait the rope to 150mm. Place the second dowel between the strands and continue plaiting for another 150mm. Repeat on the other side. Do this until all five dowels are attached.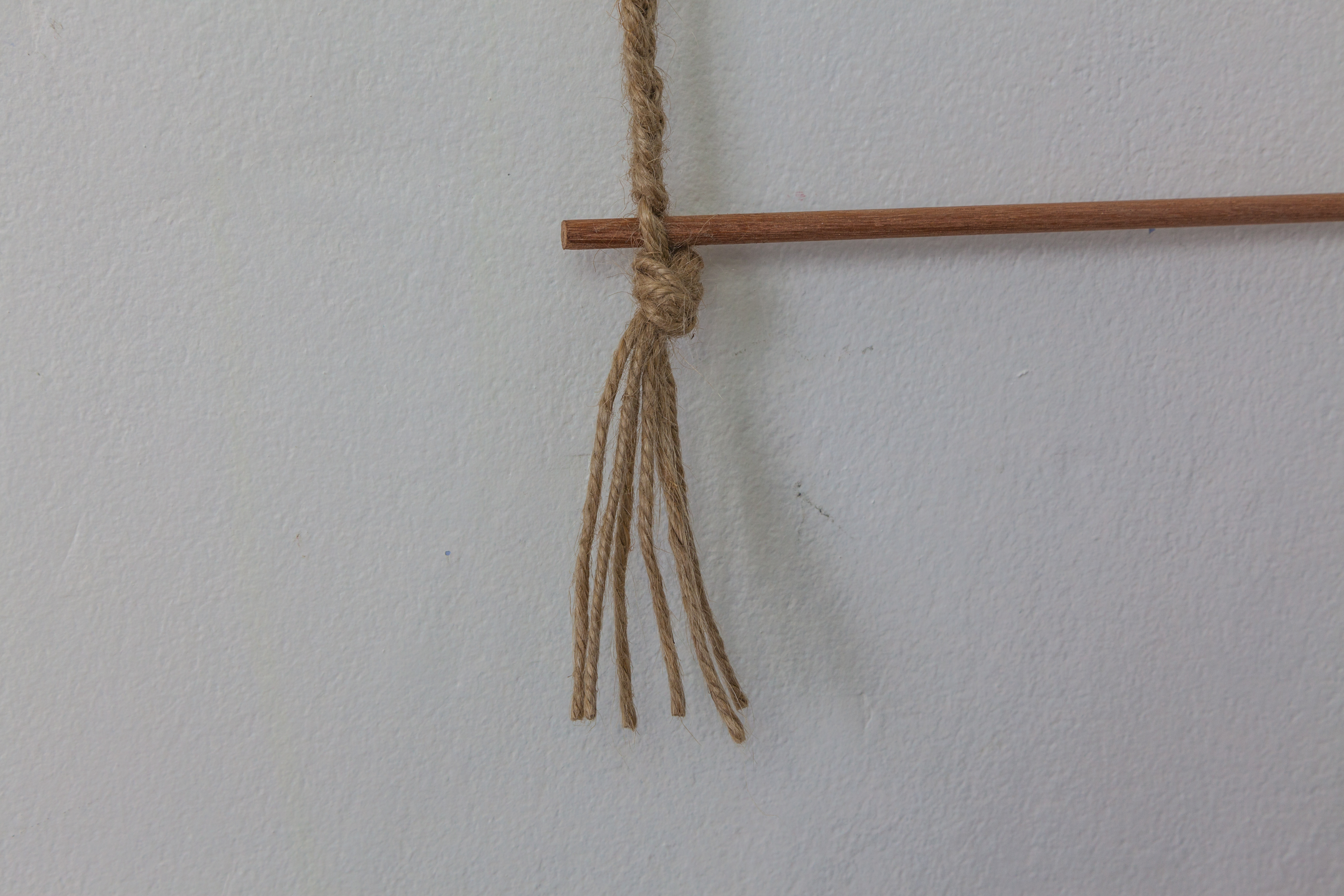 Step 7
Finish off with a knot just beneath the last dowel and cut off the ends neatly. Attach notices and keepsakes to the dowels using bulldog clips and pegs.