When the kids come trick-or-treating, be ready with: a bucket of treats, spooky spider webs and a grimacing pumpkin at your door. All three projects are quick and easy.
1. Halloween treat bucket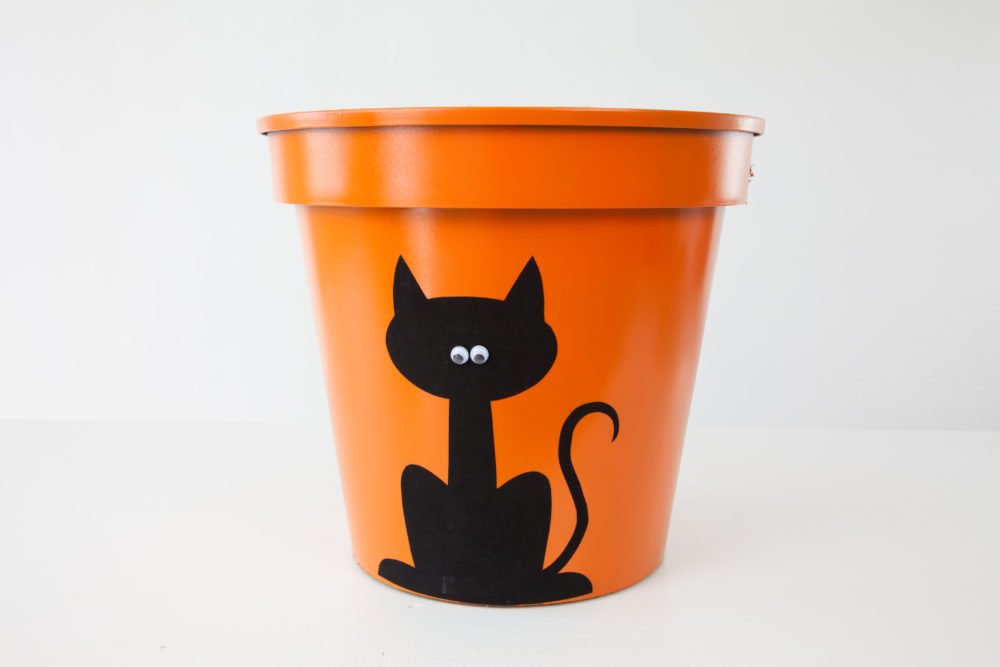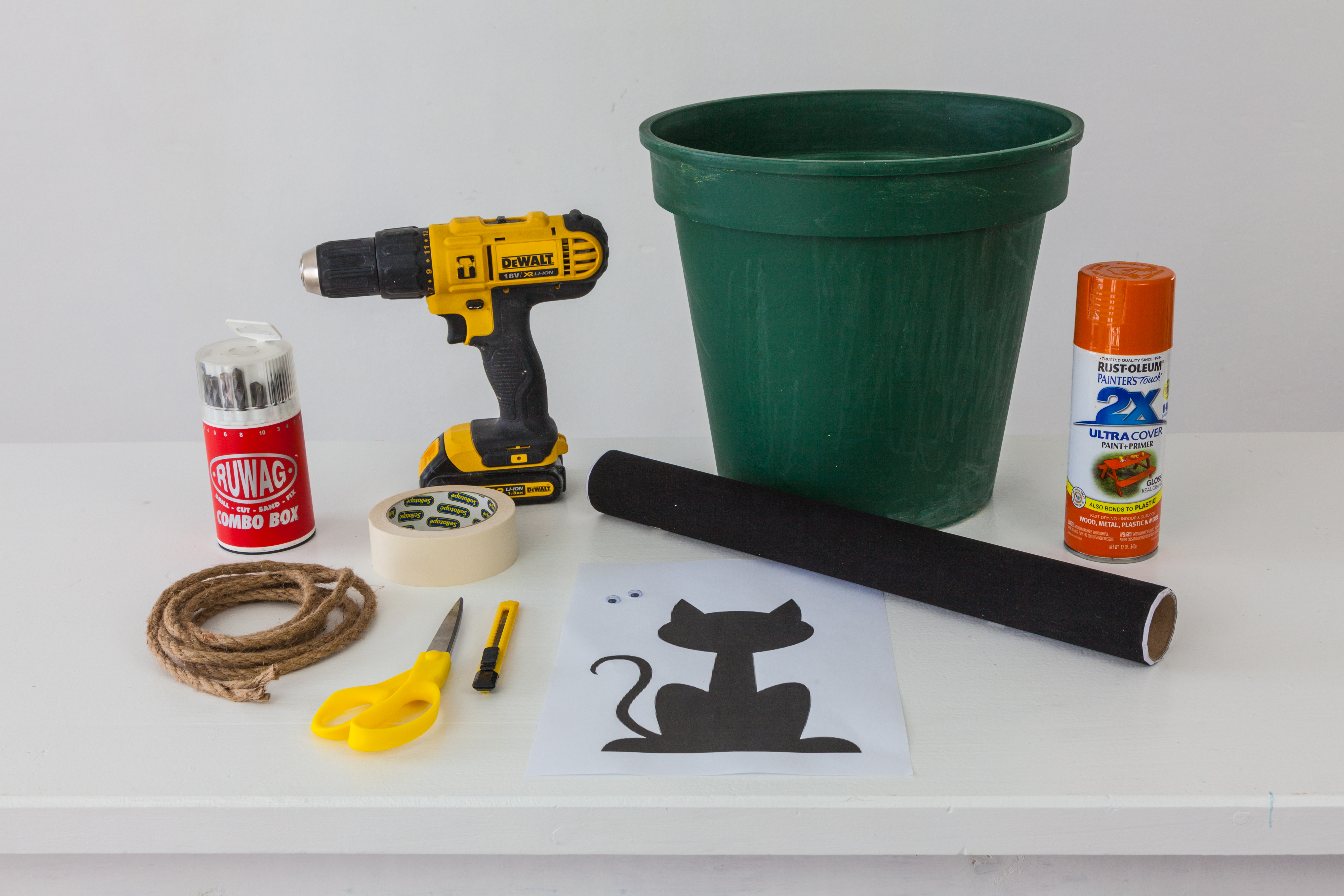 Materials you will need :
Large plastic pot plant container
Drill
Drill bits
Masking tape
Craft knife
Cat template
Scissors
Crazy eyes
7mm natural fibre econo-rope
Rust-Oleum Painter's Touch 2x spray paint in Real Orange
Wonder Cover velveteen contact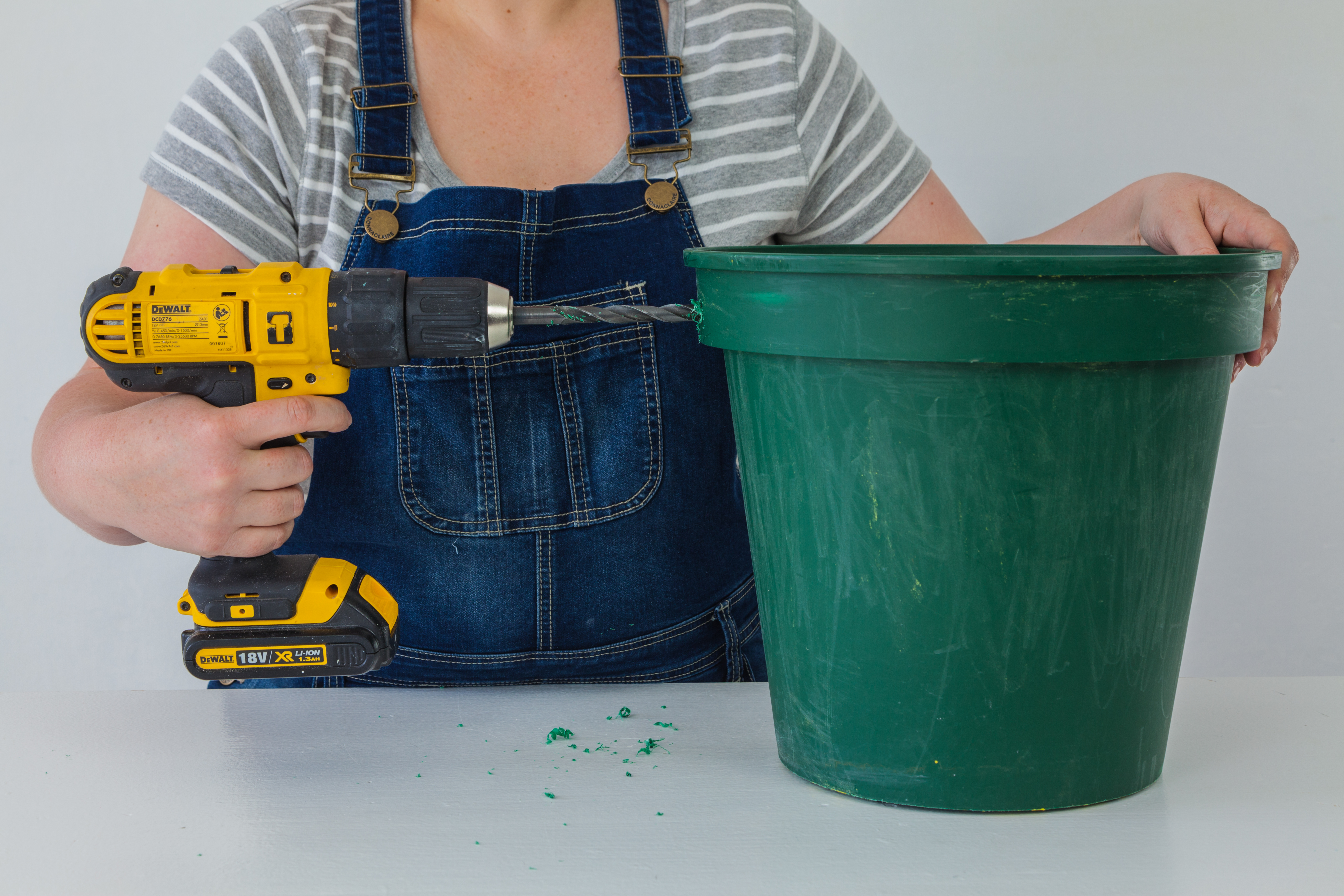 Step 1
Drill holes on either side of the pot using a 10mm metal drill bit.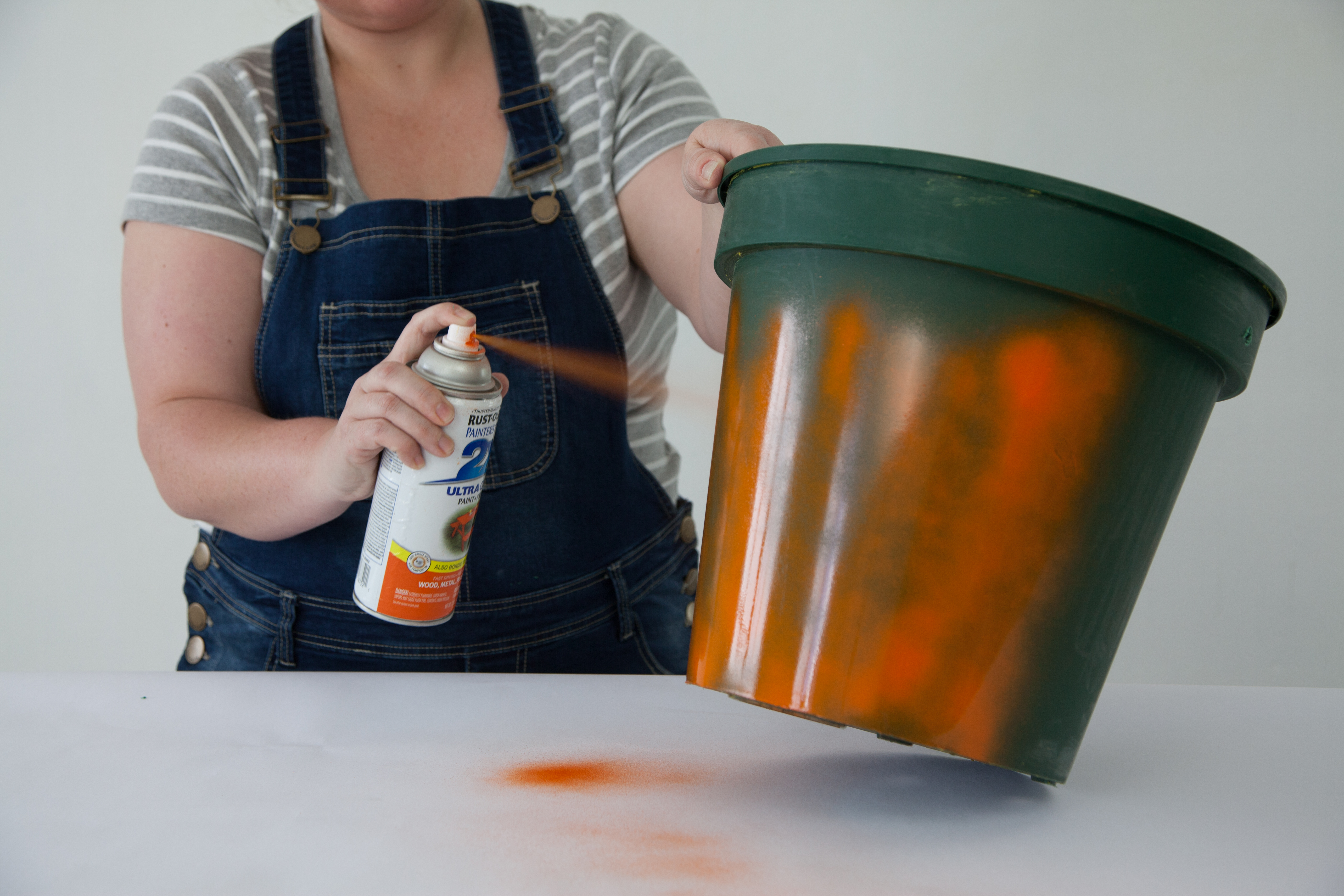 Step 2
Spray the bucket with the spray paint in even layers until fully coated.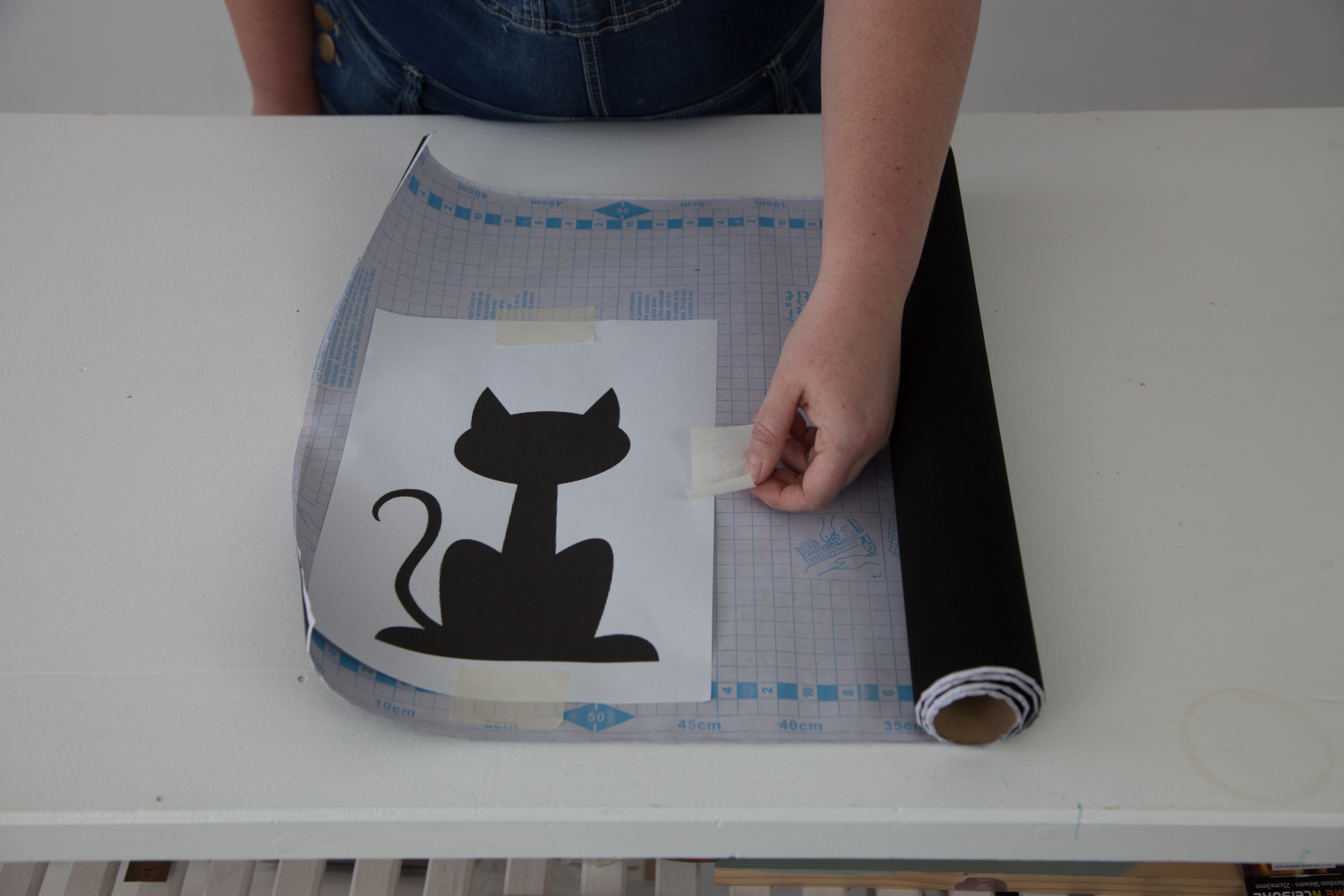 Step 3
Choose a cat shape you like from the internet or download the template. Place the template of the cat onto the self-adhesive velveteen and cut it out with a craft knife.
Step 4
Remove the plastic backing from the velveteen and stick the cat silhouette onto the side of the bucket.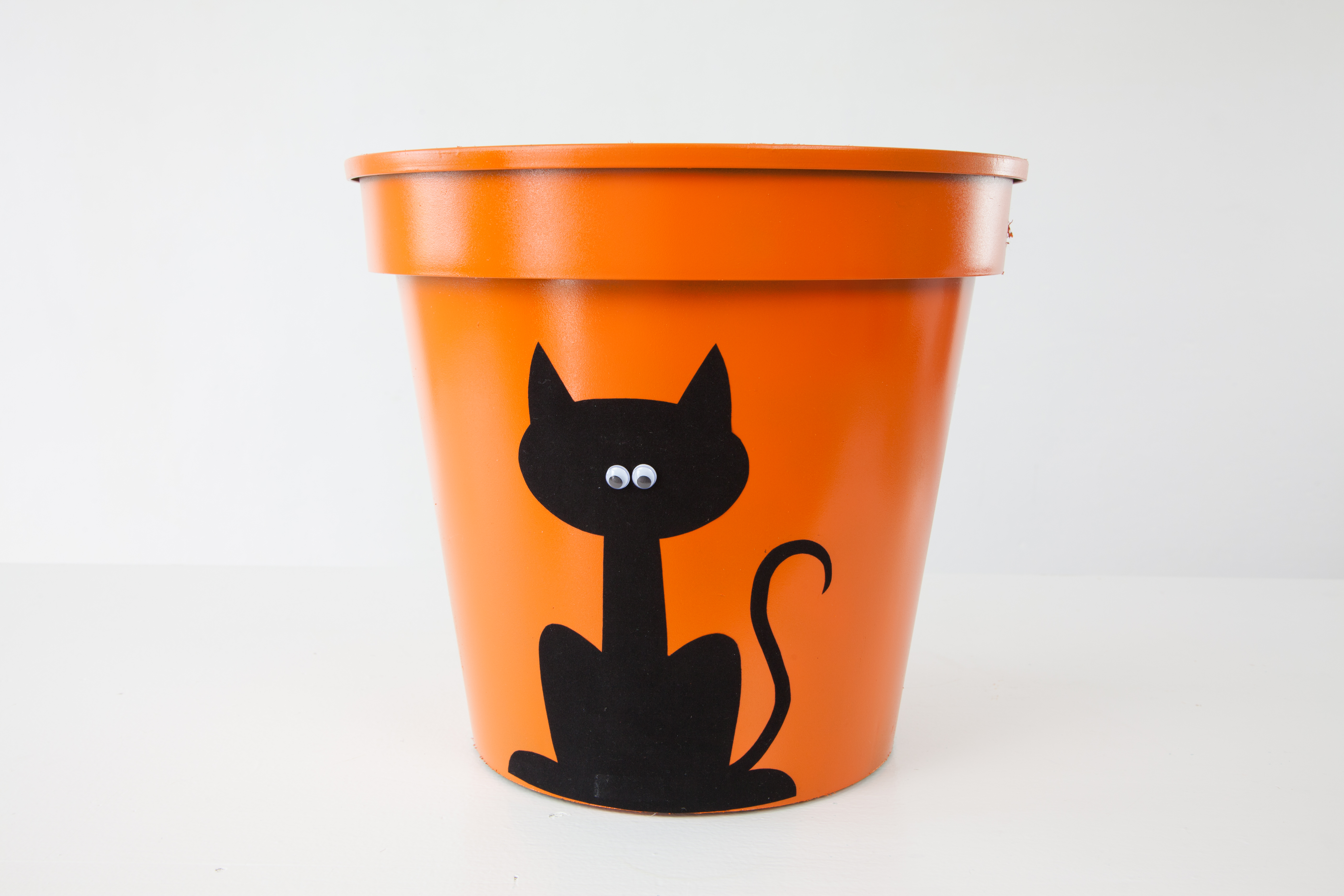 Step 5
Add a pair of stick-on crazy eyes to the cat's face.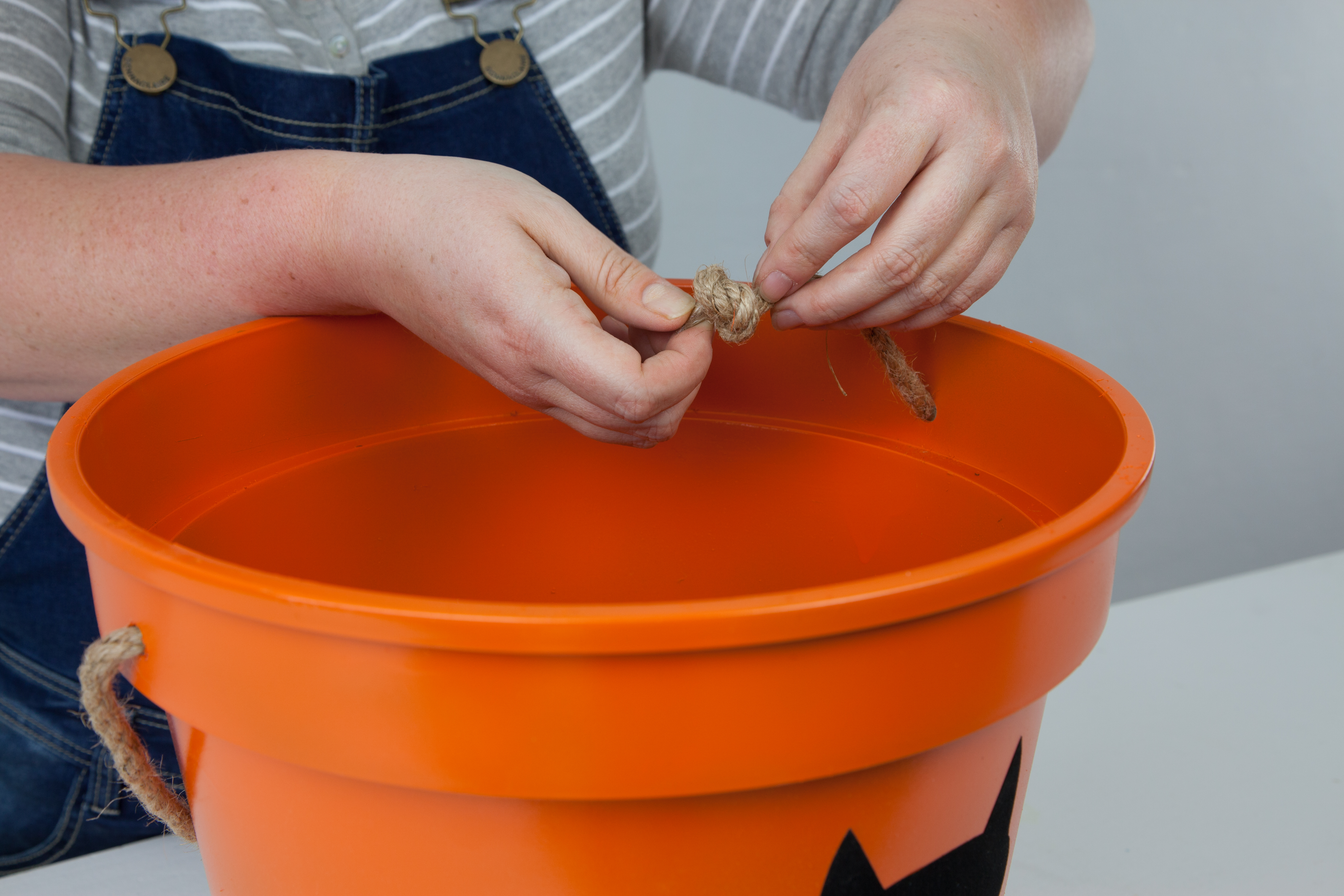 Step 6
Thread the rope through the holes and make a knot on each end on the inside of the bucket.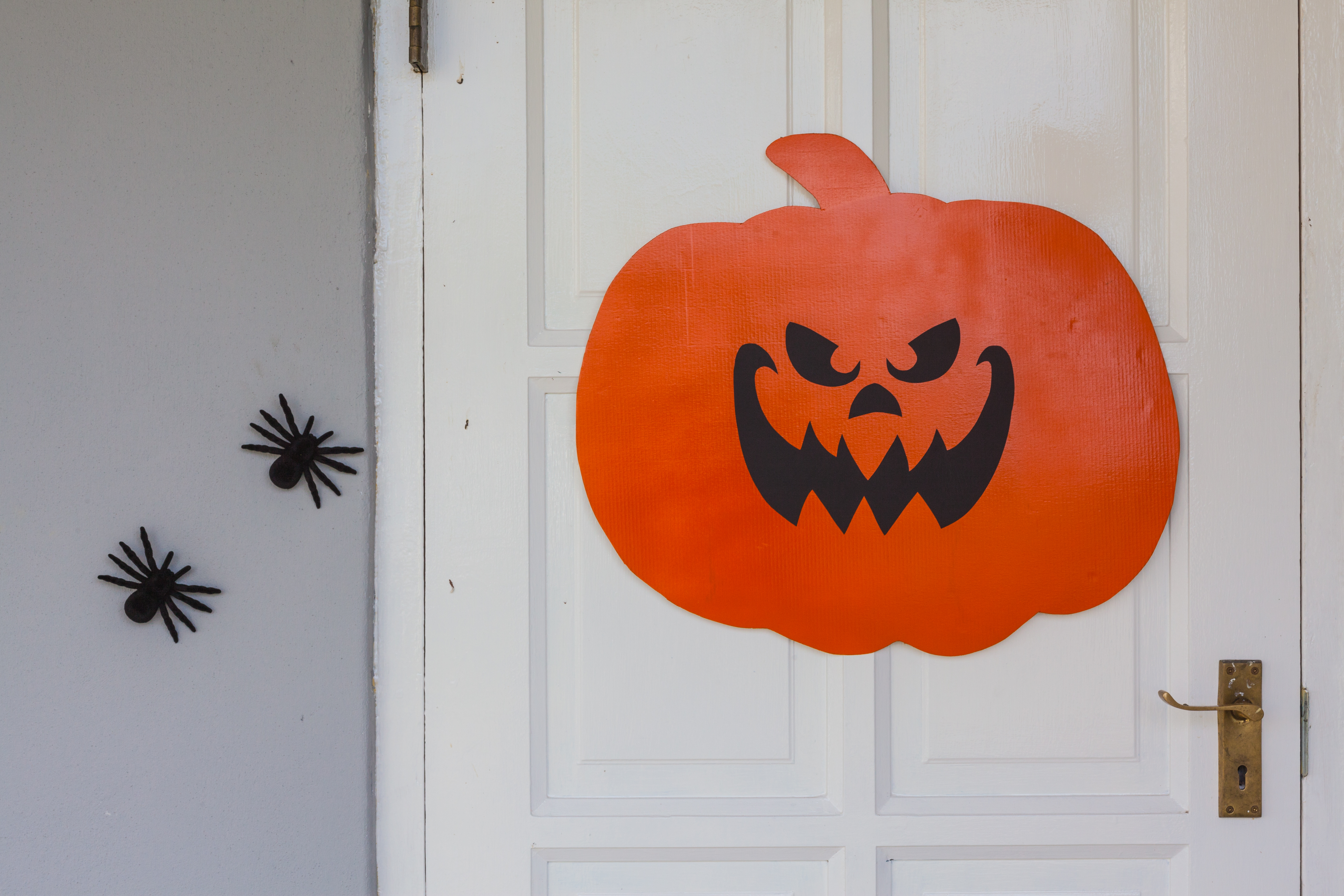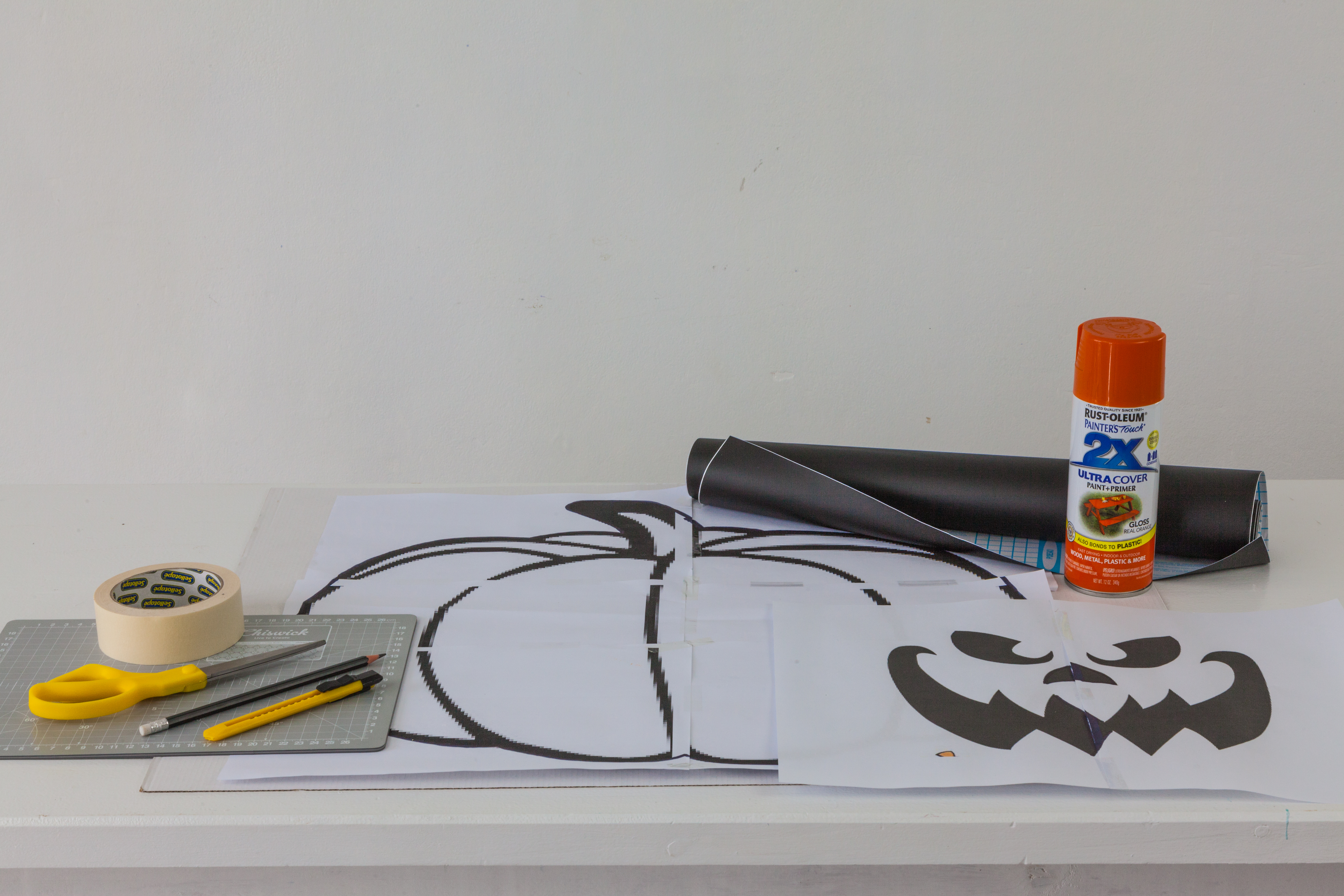 Materials you will need:
Scissors
Craft knife
Pencil
Masking tape
Cutting mat
Magic Cover black chalkboard self-adhesive contact (1m x 450mm)
Rust-Oleum Painter's Touch 2x in Real Orange
Cardboard
Pumpkin template
Scary face template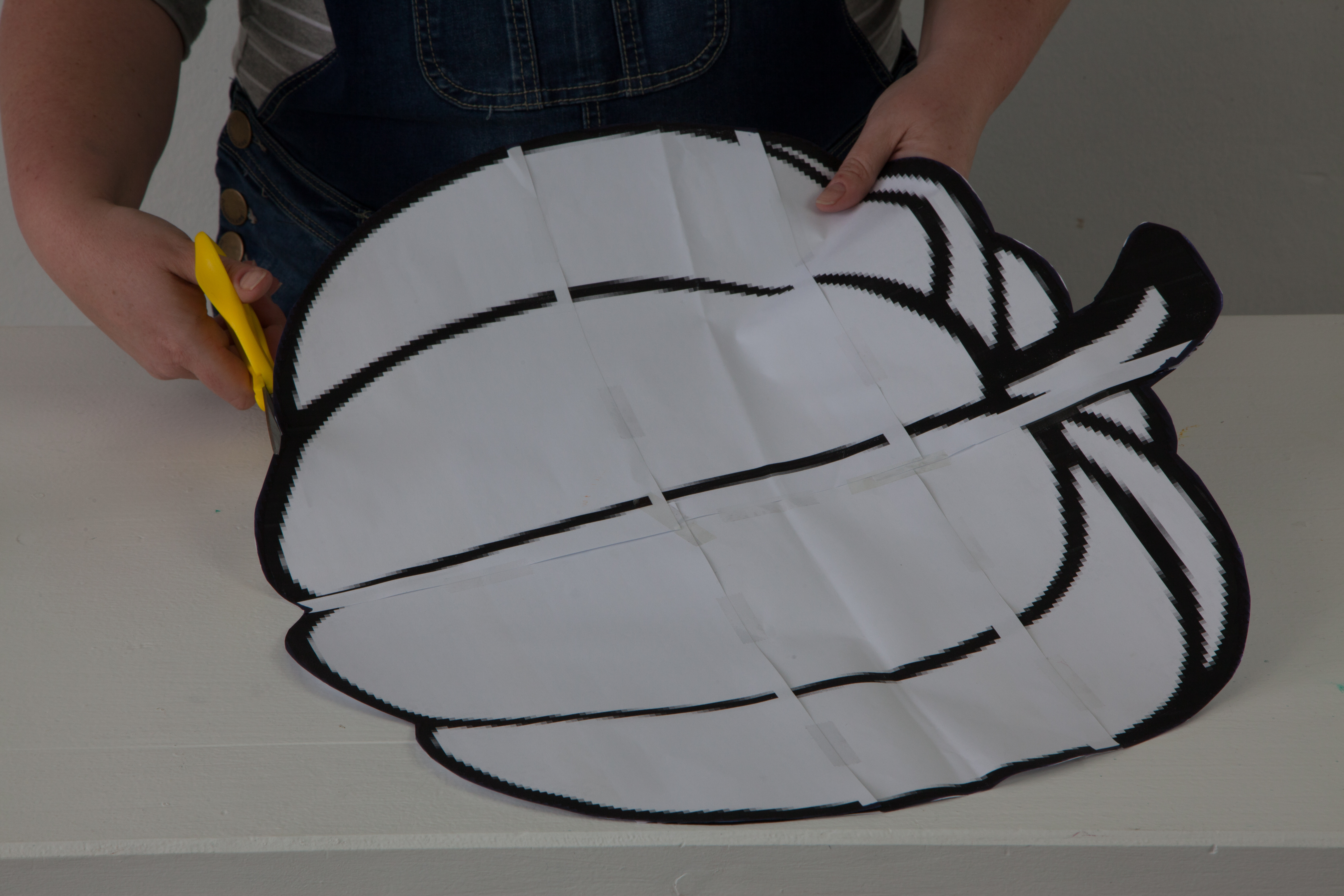 Step 1
Download the pumpkin template and print it. Overlap the pages until you get the correct pumpkin shape, tape together and cut out the template using scissors.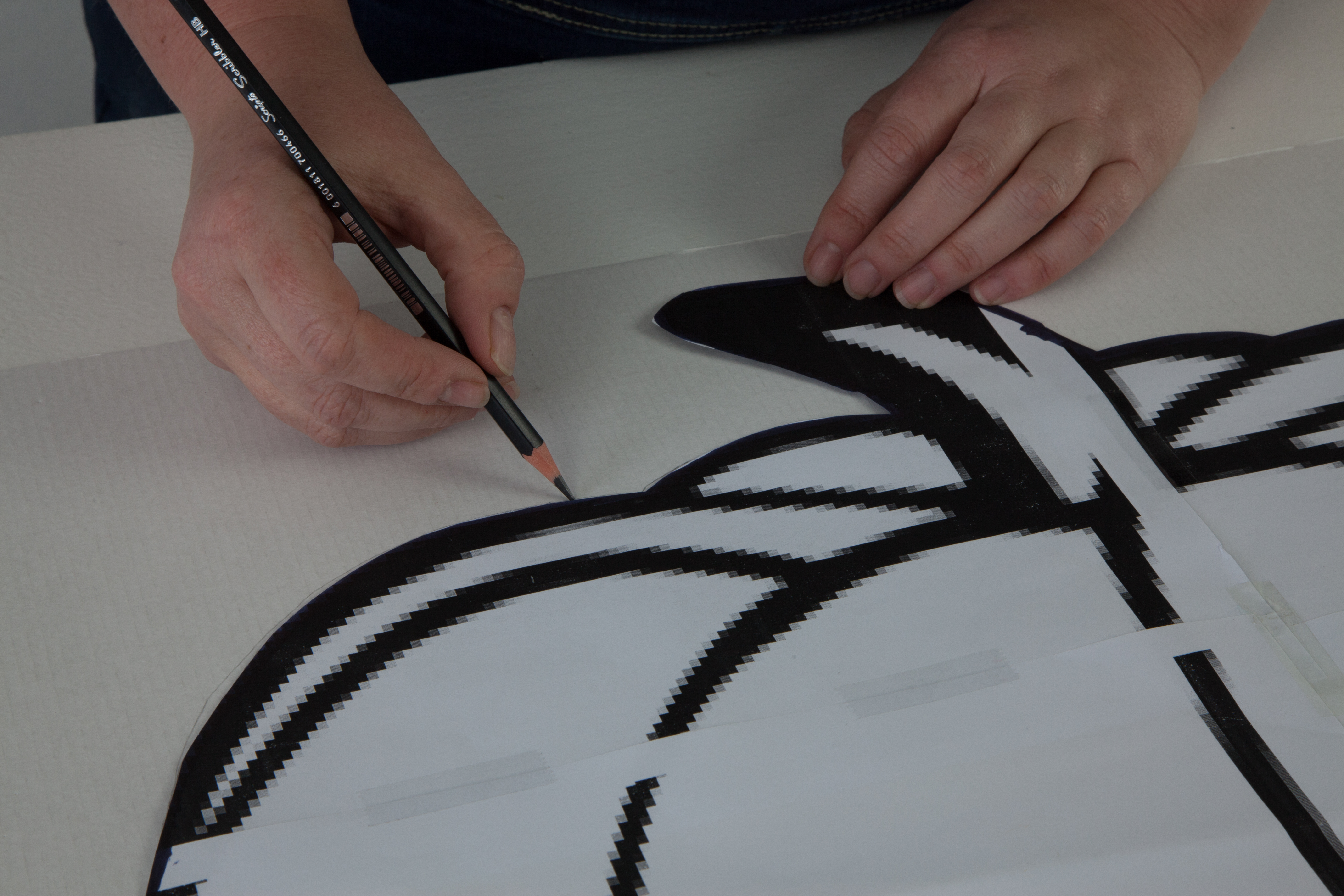 Step 2
Place the template onto the cardboard and secure it with masking tape, then trace the outline.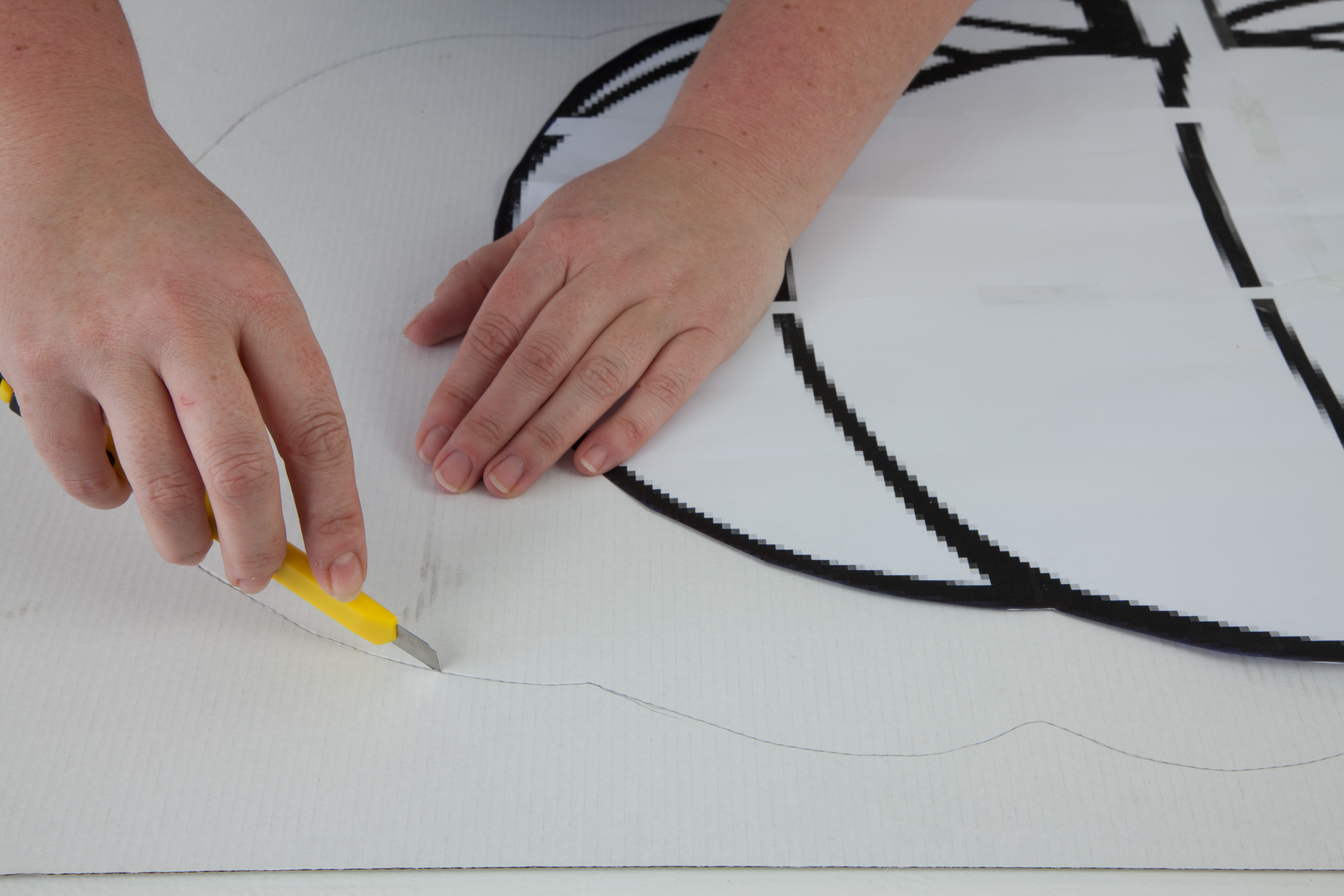 Step 3
Remove the template and cut the pumpkin out with a craft knife.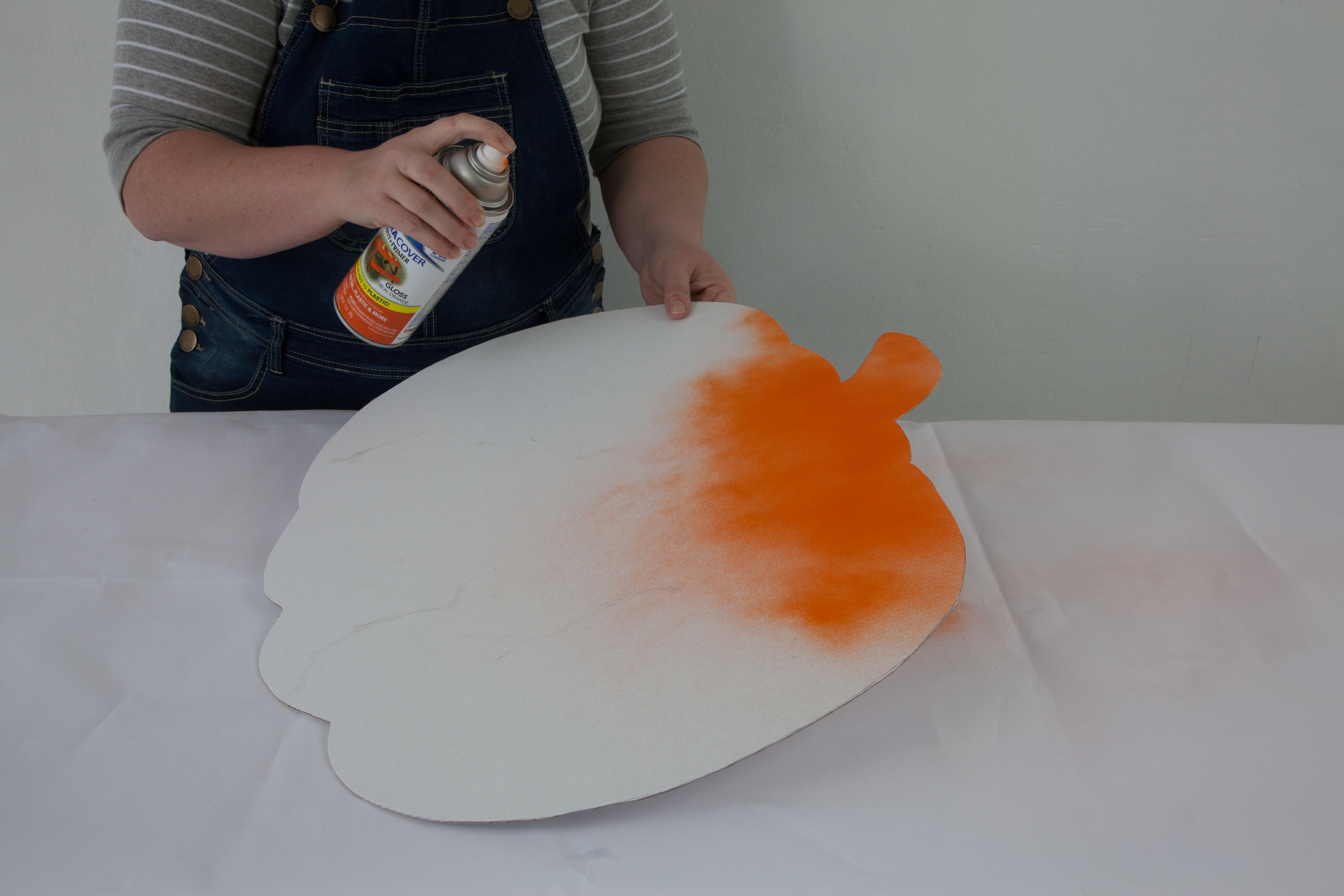 Step 4
Spray one side of the pumpkin with even layers of orange spray paint until covered.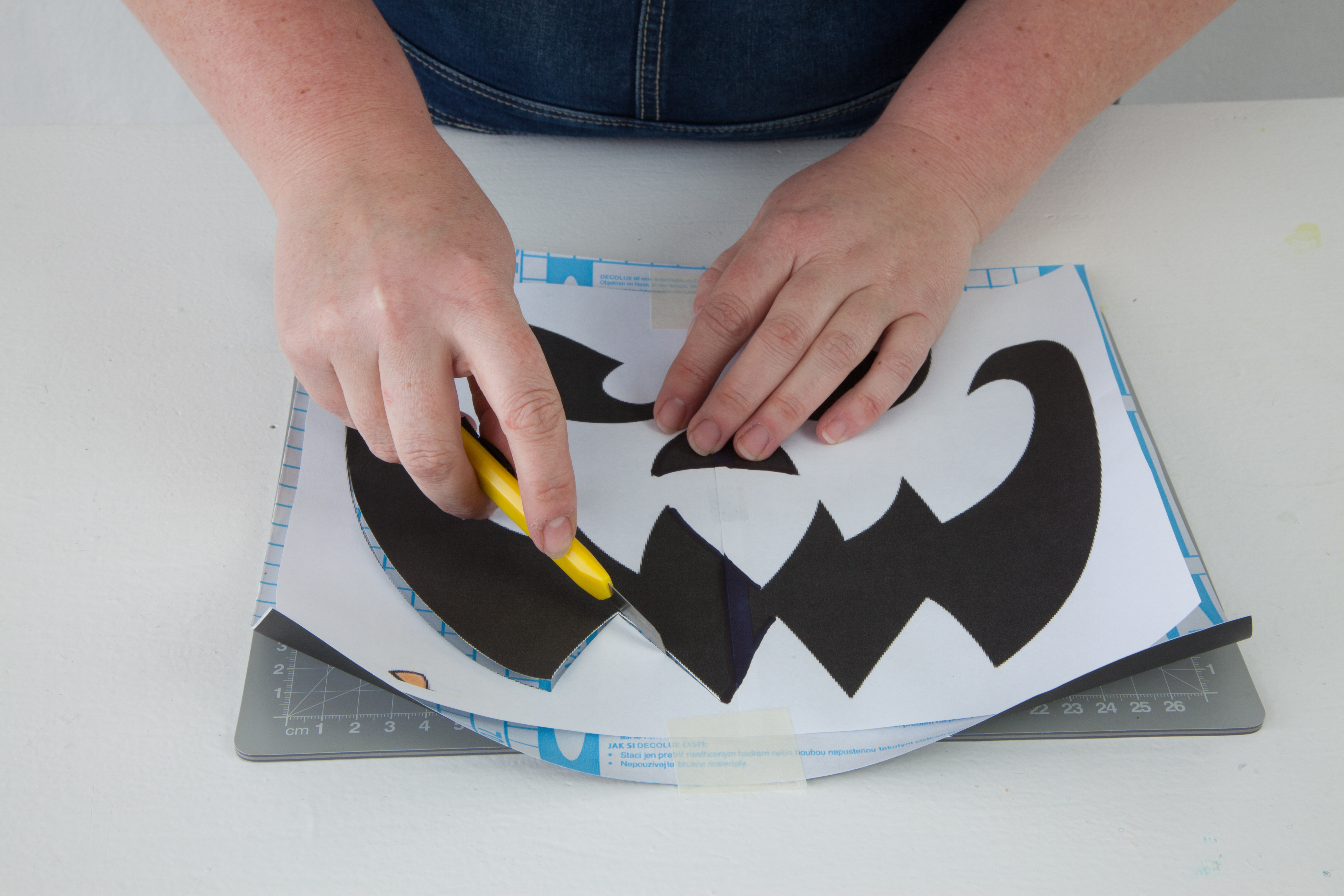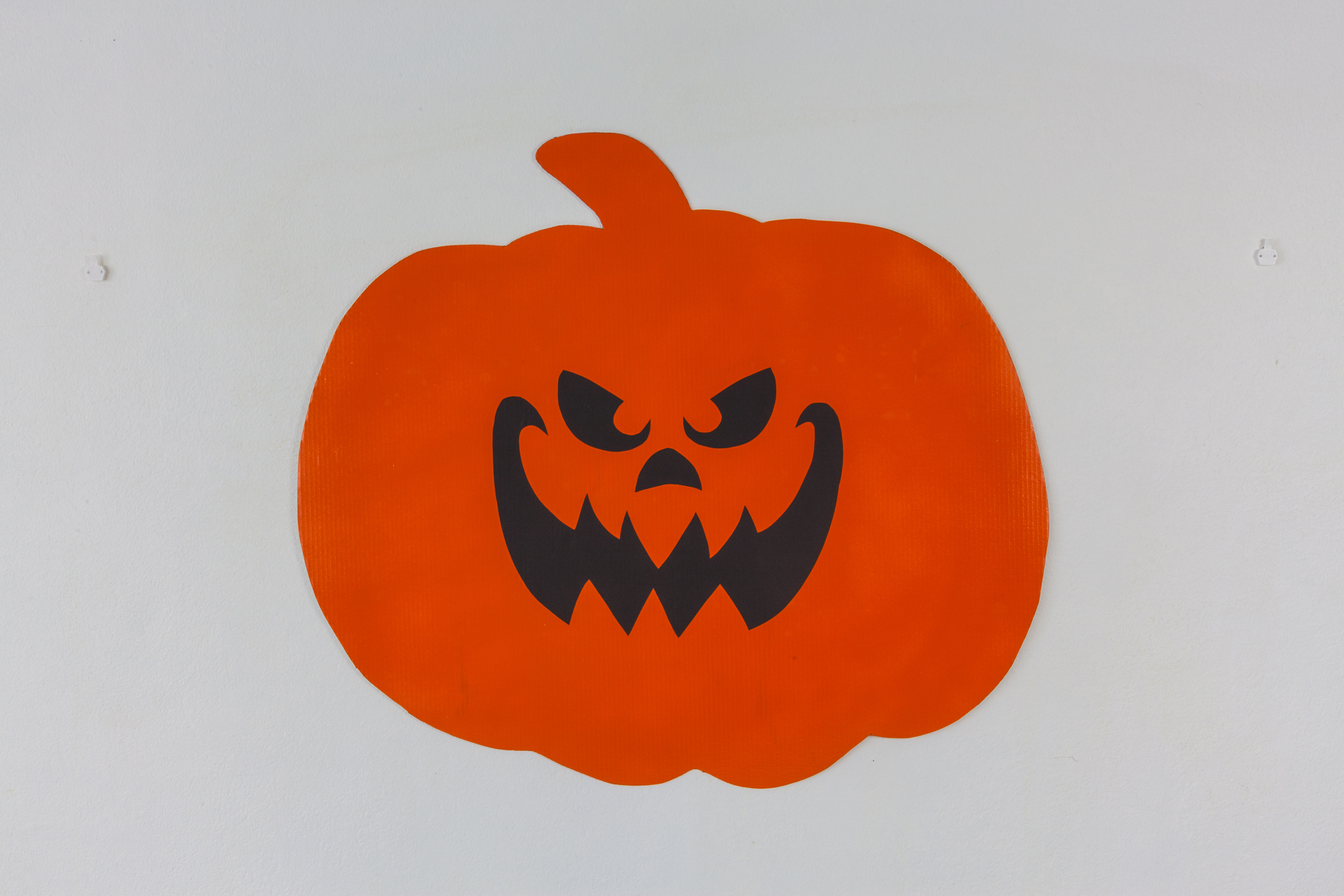 Step 5
Place the scary face template onto the vinyl and cut the face out with a craft knife. Stick the vinyl face onto the pumpkin.
3. Garbage bag spider web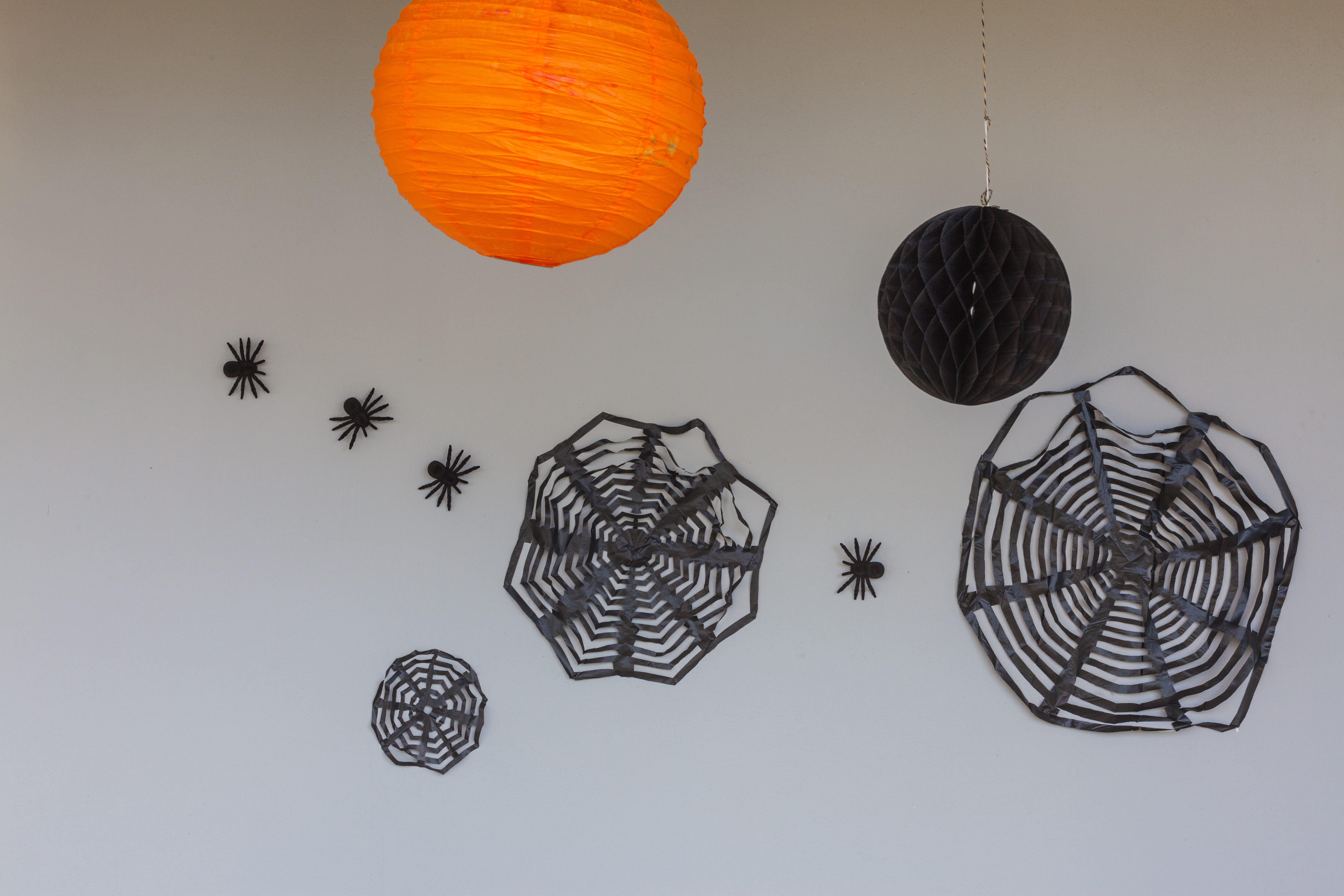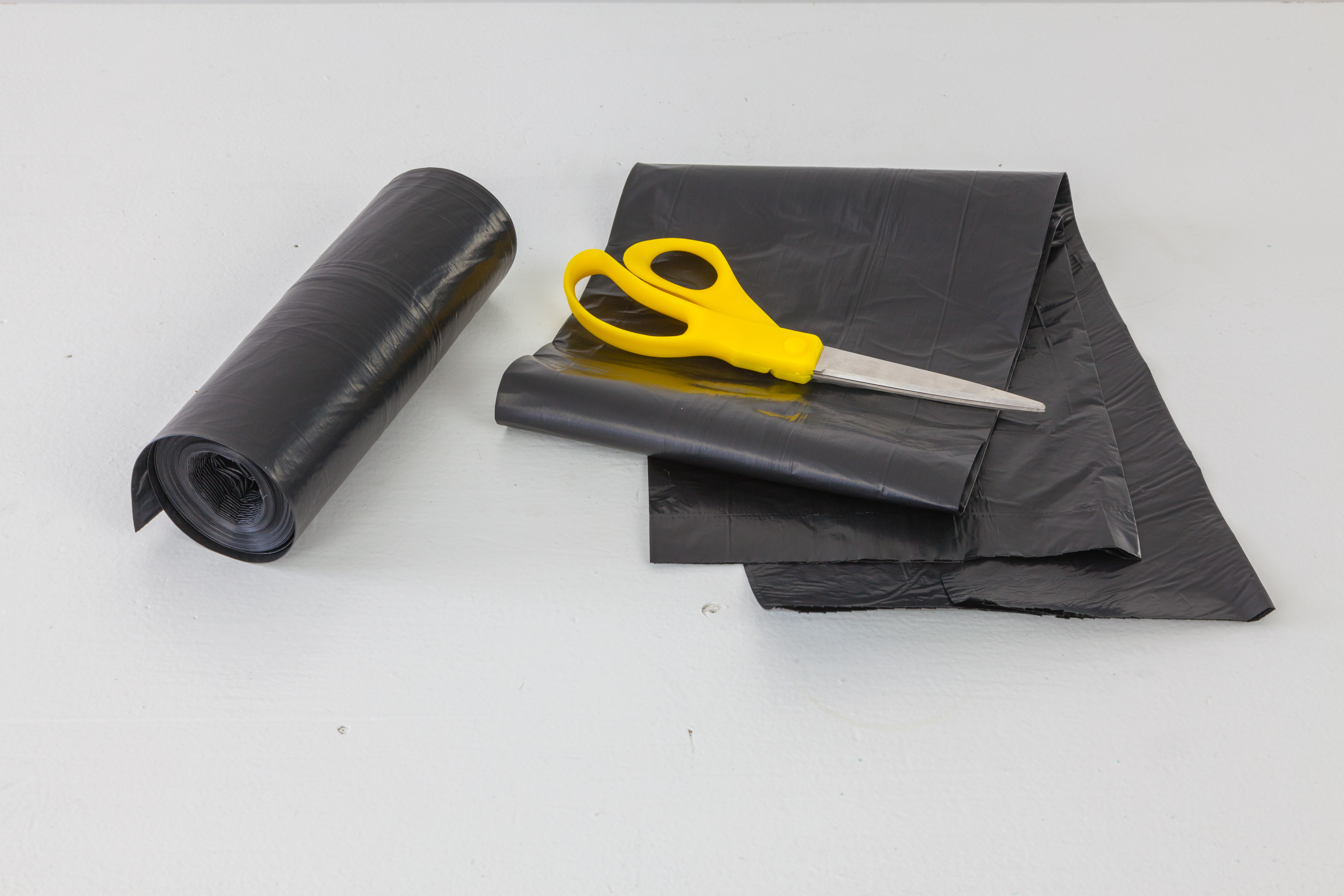 Materials you will need:
Heavy duty black garbage bag
Scissors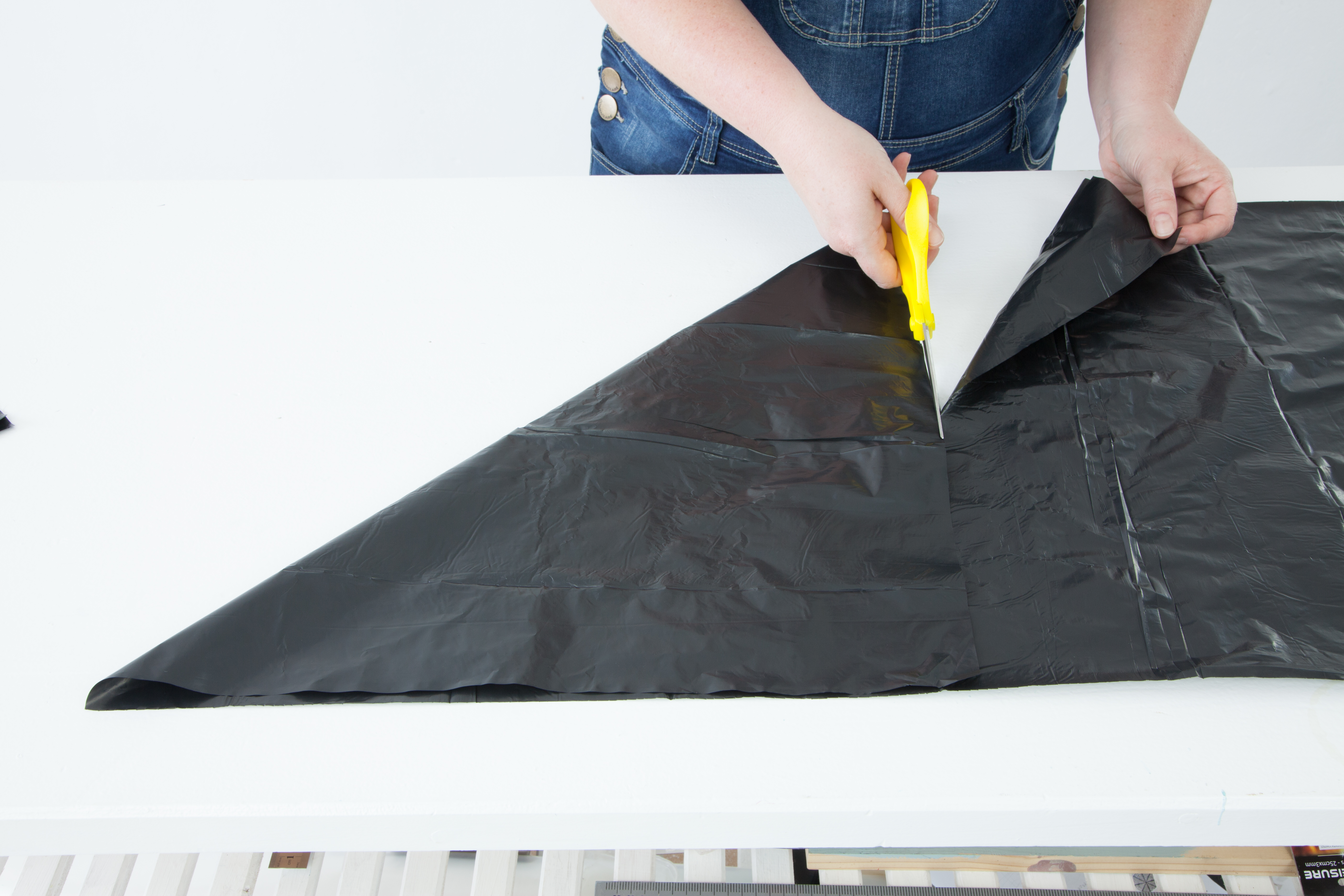 Step 1
Cut the garbage bag open at the bottom and on one side. Open the bag and flatten it on a surface. Fold the bottom right corner to the top left so that the edges line up. Cut the extra plastic away on the left. (If you fold the triangle open it will be a square.)
Step 2
Fold the bottom corner of the triangle to the opposite corner at the top right. Then fold the top left corner over to the top right corner.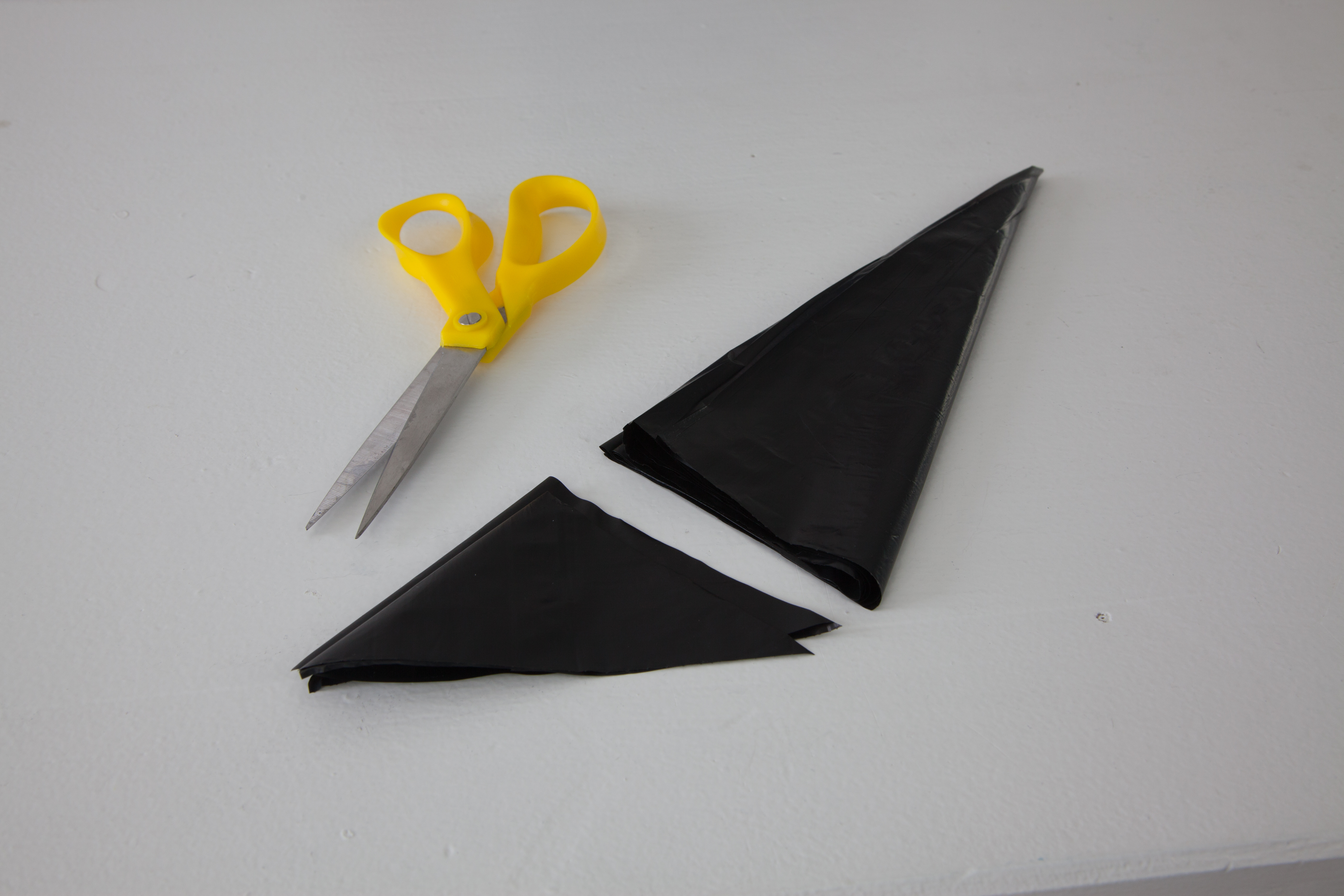 Step 3
Fold the top left corner with the closed edge over to the right so that the edges line up. Cut away the top triangle.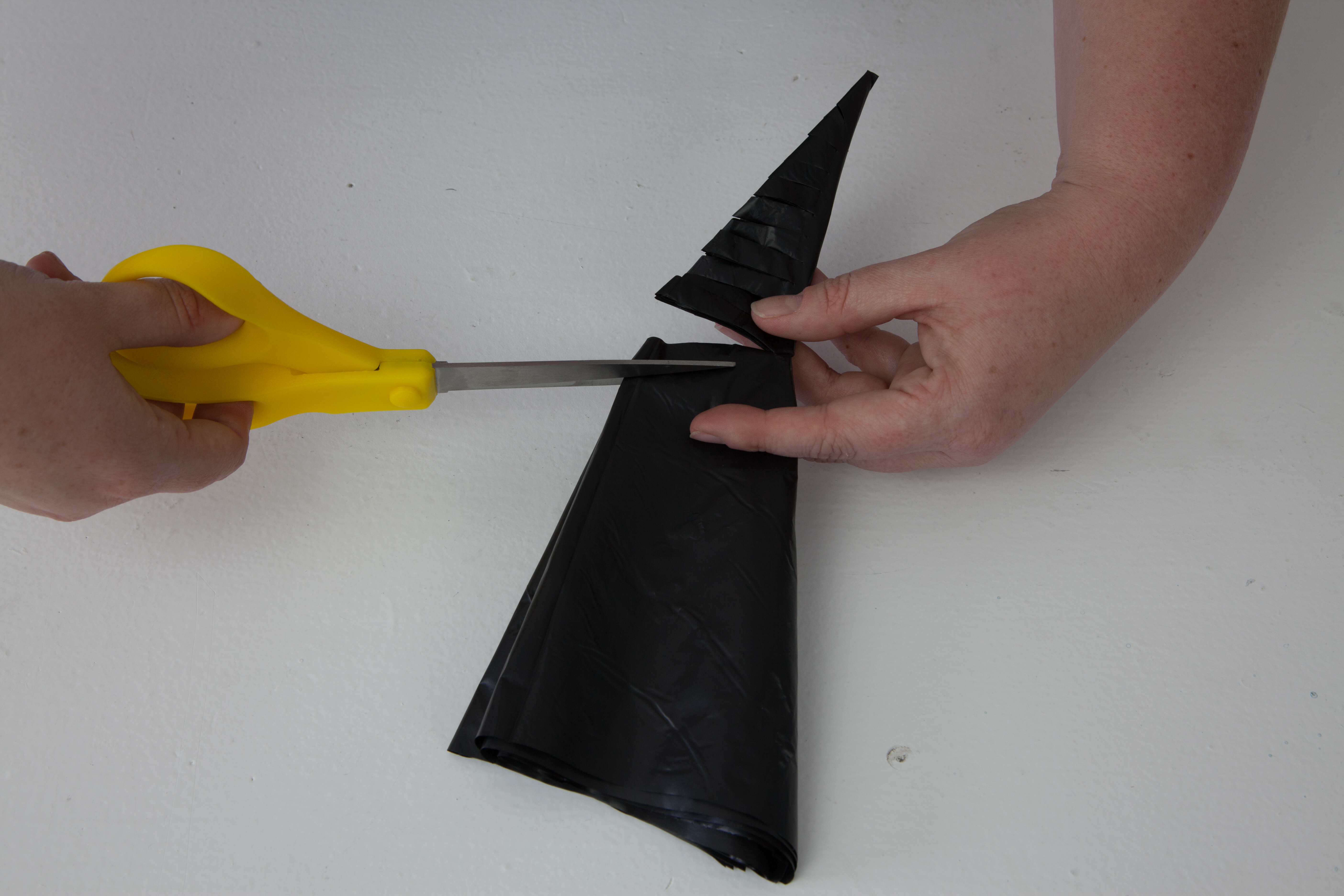 Step 4
Cut one-centimetre strips from the open side to a centimetre from the closed edge.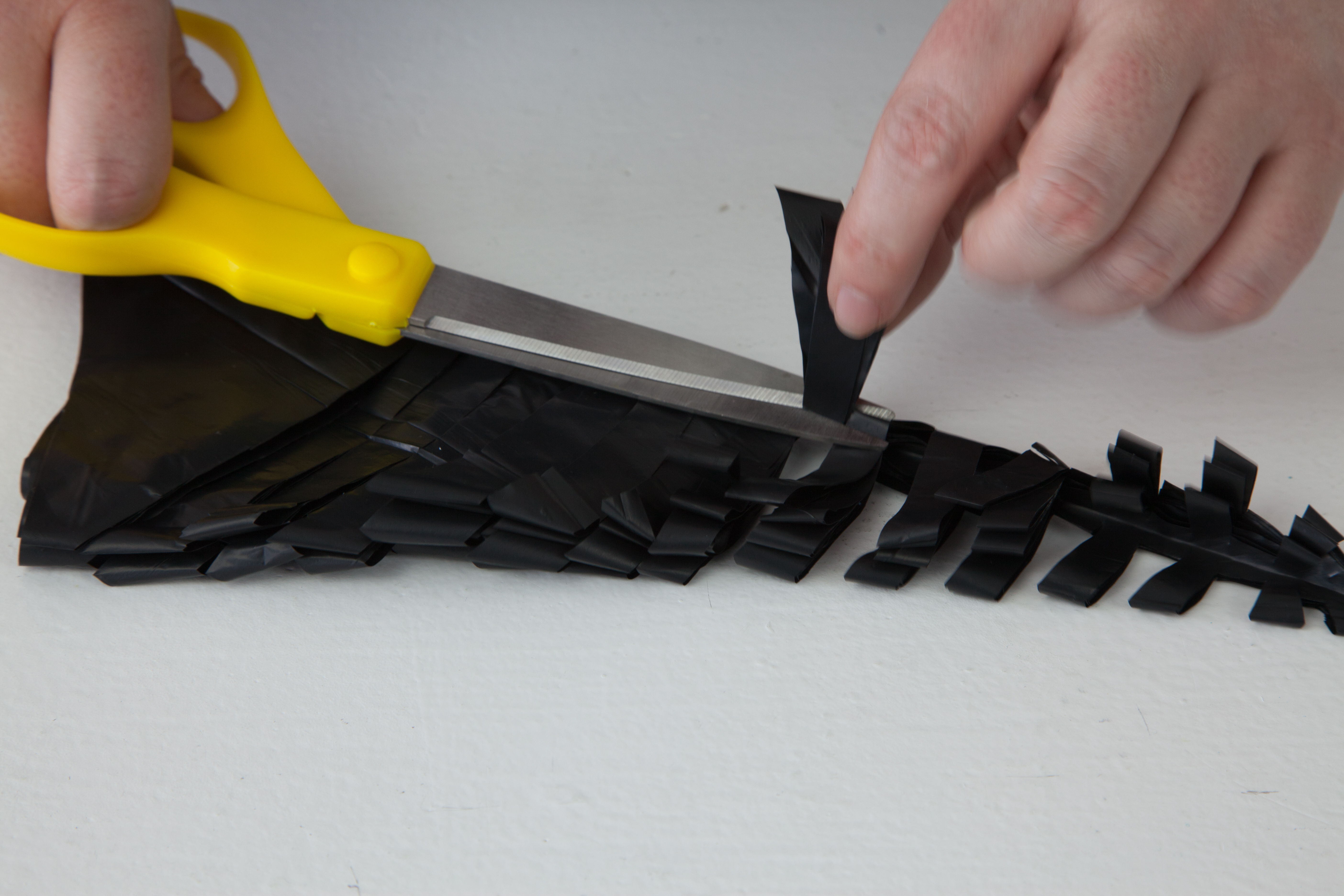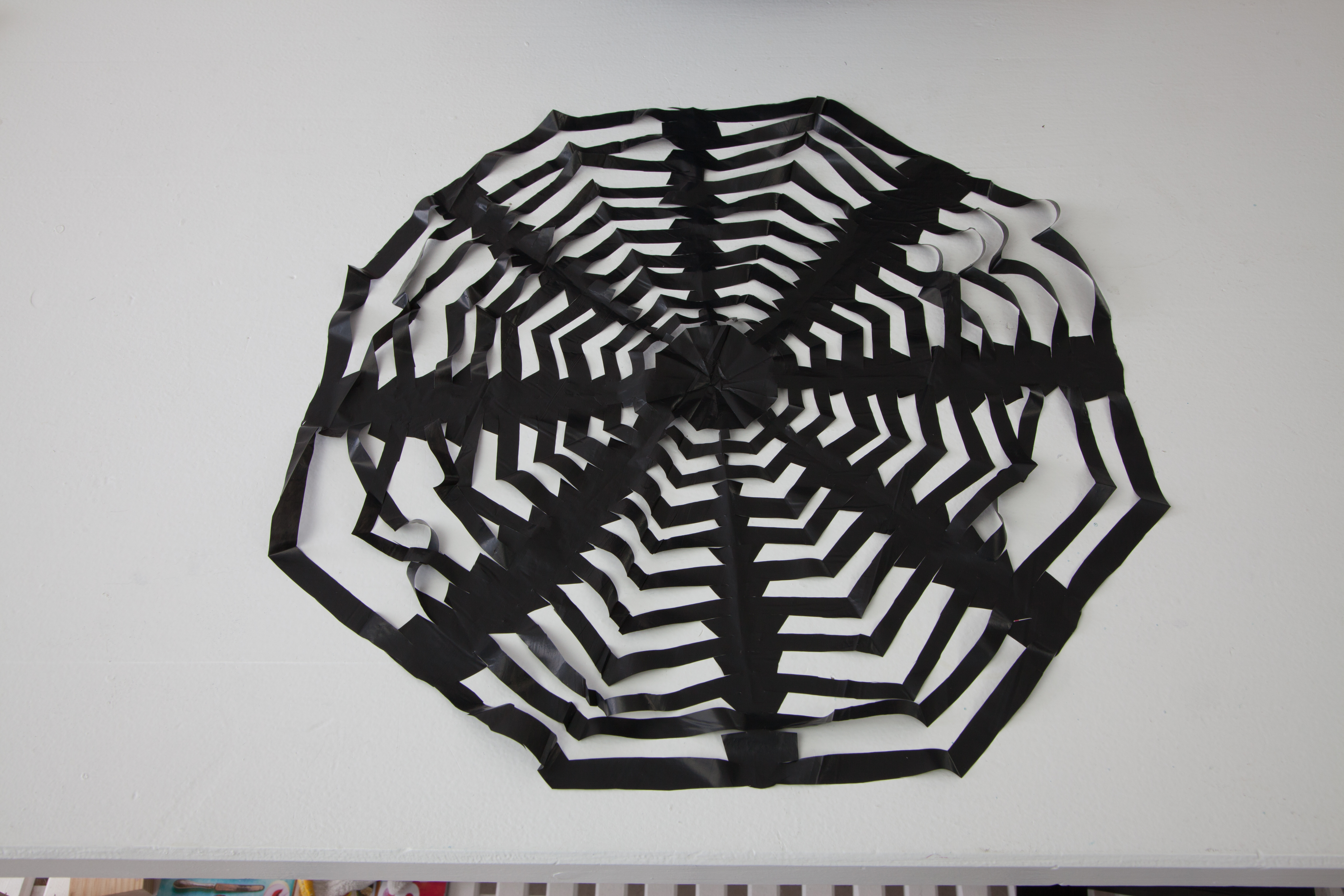 Step 5
Cut away every second strip and open the plastic to reveal the spider web.