Here's an easy feature wall idea using trendy metallic paint and Plascon's 2016 Colour of the Year.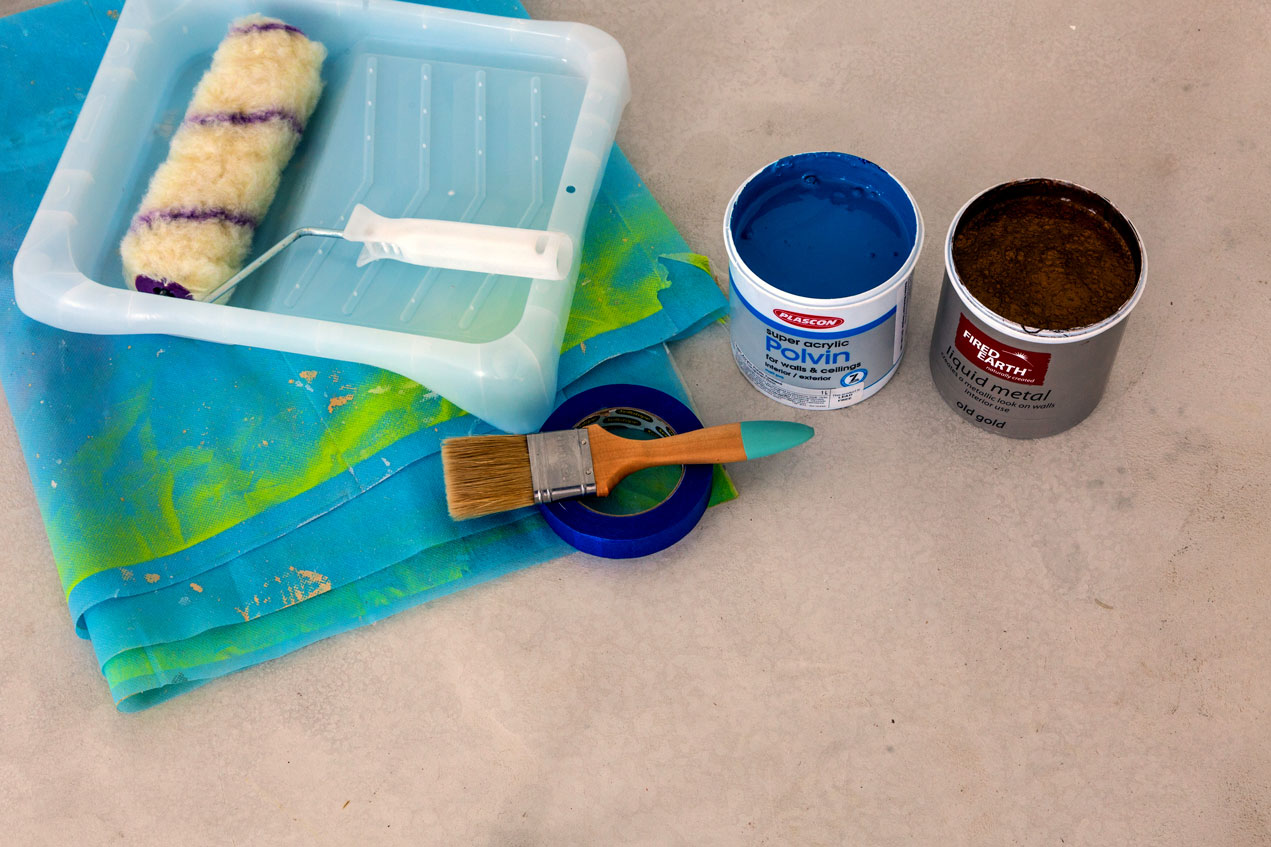 Materials you will need:
35mm paintbrush
Craft knife
Painter's tape
Roller and tray
Drop sheet
1ℓ Plascon – Atlantic Beach
1ℓ Fired Earth Liquid Metal – Old Copper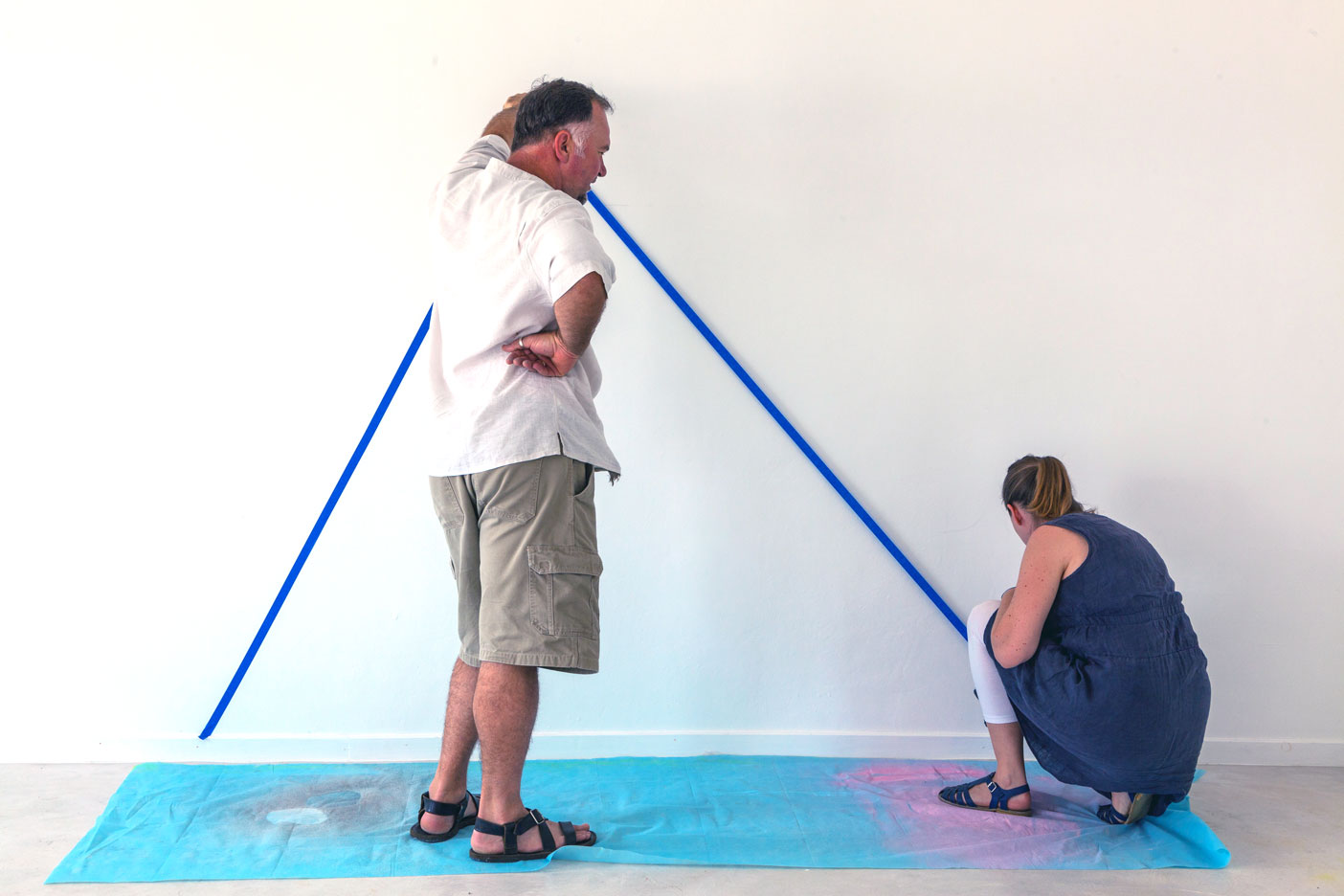 Step 1
Use the painter's tape to mask two asymmetrical triangles on the wall.
Top Tip: Asymmetrical triangles give an unconventional twist to the geometric theme. Although the wall is also striking with equilateral triangles if you're a stickler for symmetry. What's essential is that you get the two tips of the triangles sharp and perfectly touching.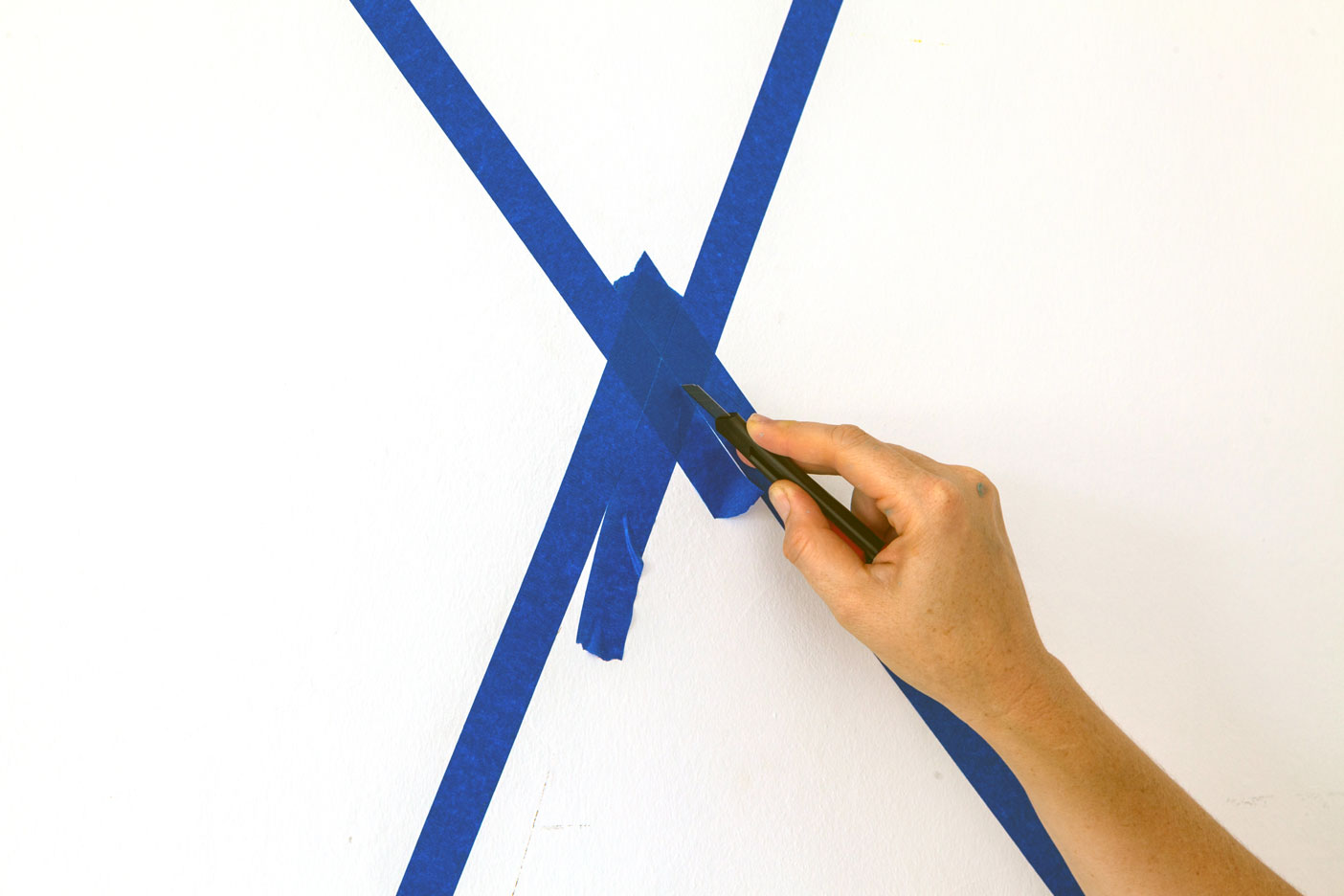 Step 2
Use the craft knife to cut the tape where the two triangles meet so that the triangles touch each other neatly.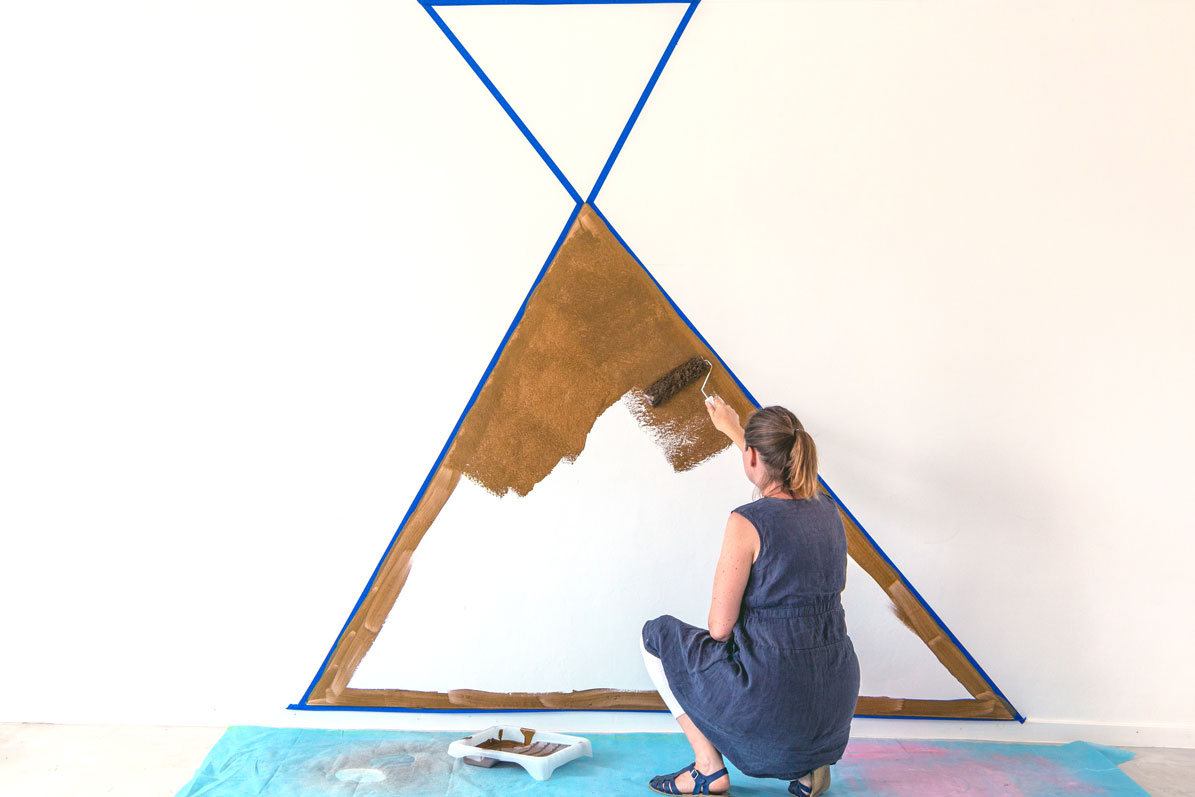 Step 3
Paint the bottom triangle with Fired Earth Liquid Metal Old Copper paint. You will need two to three coats. Let the paint dry between coats.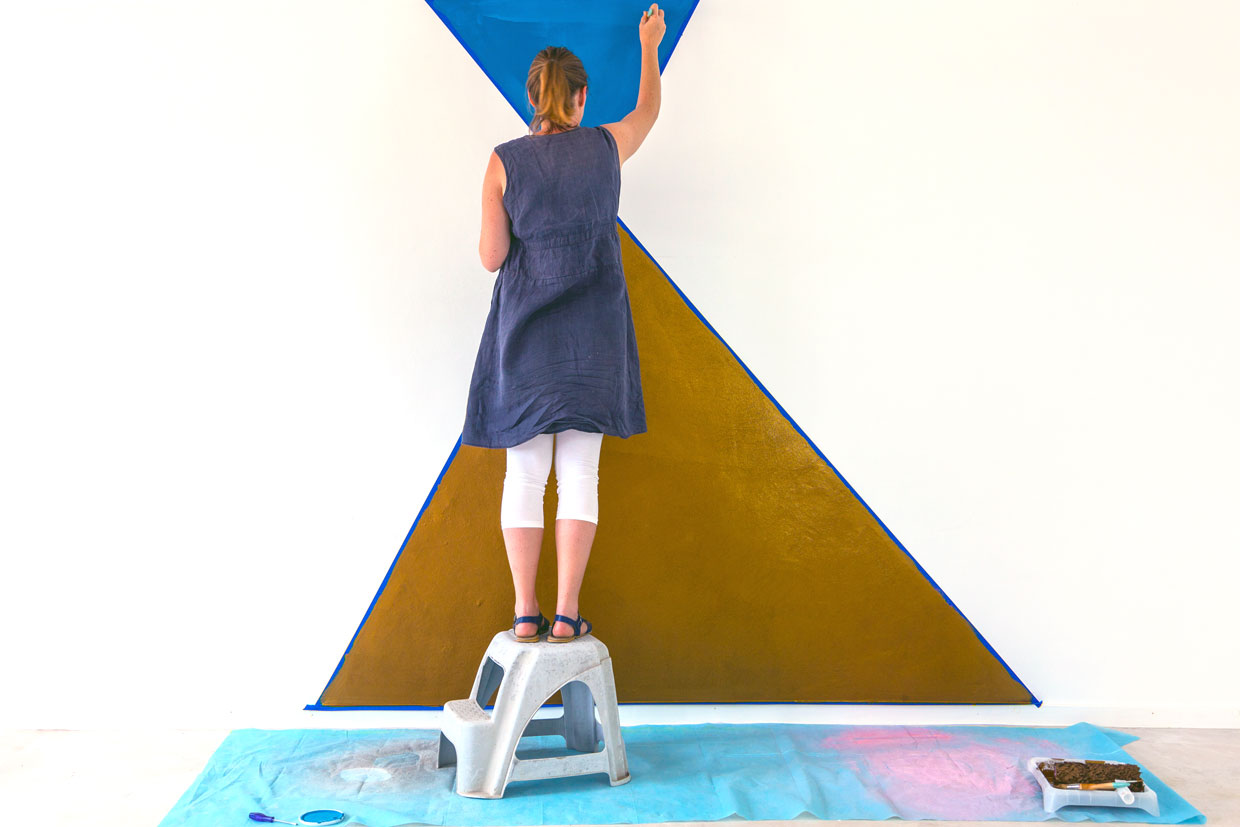 Step 4
Paint the top triangle with the Plascon's Atlantic Beach. Polvin is the most affordable, but Cashmere will give you a luxurious matt finish. Again you will need to give it two to three coats to get a solid colour. Let the paint dry between coats.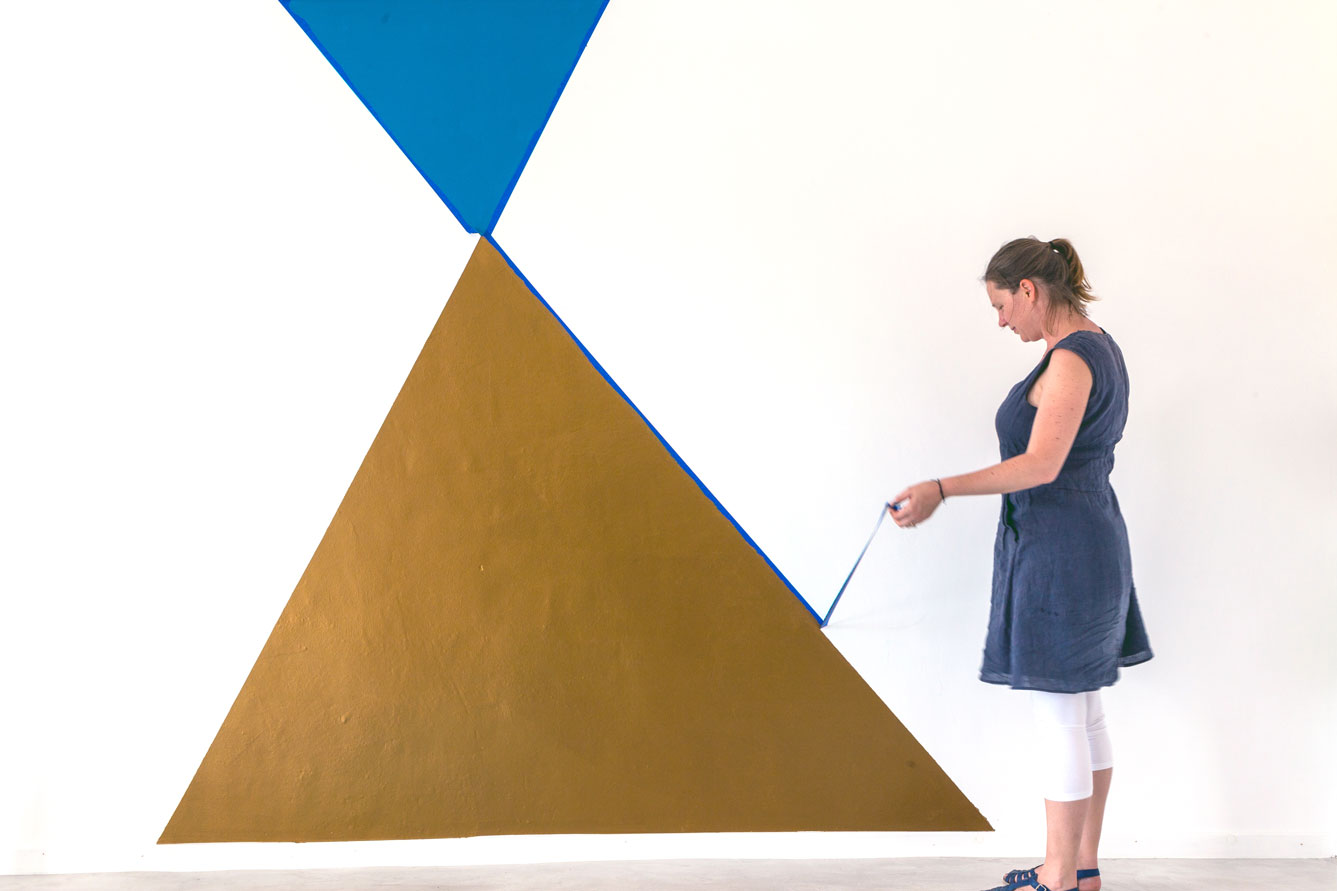 Step 5
Once the paint is dry, remove the painter's tape.