Nobody will guess these napkin rings are offcuts of PVC pipe. Their camouflage is decoupage.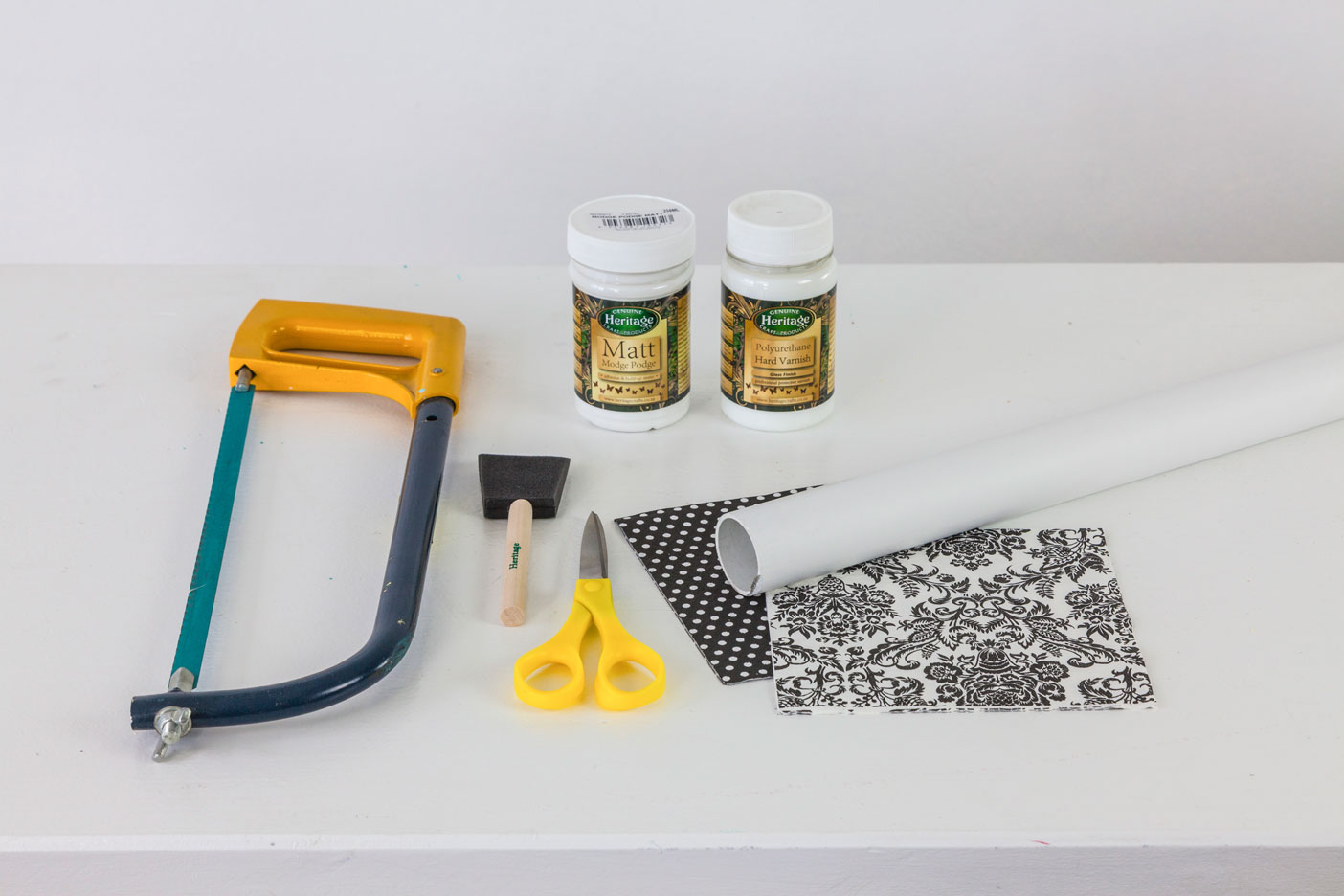 Materials you will need:
Hacksaw
Sponge brush
Scissors
Paper napkins
PVC pipe
Heritage Modge Podge
Heritage Polyurethane Hard Varnish – High Gloss
Pencil
Ruler
Painter's tape
Sandpaper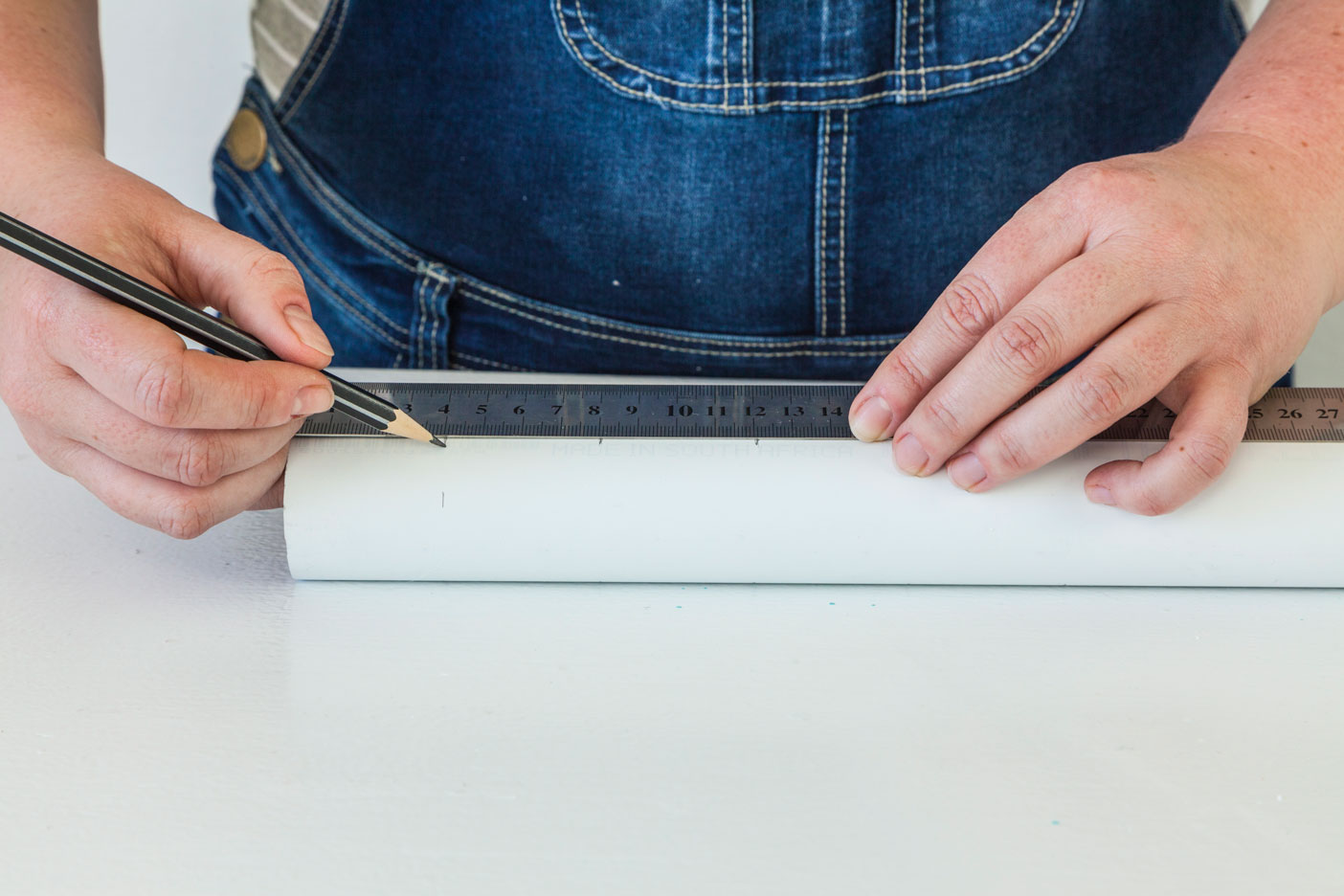 Step 1
Measure and mark 40mm lengths of PVC pipe.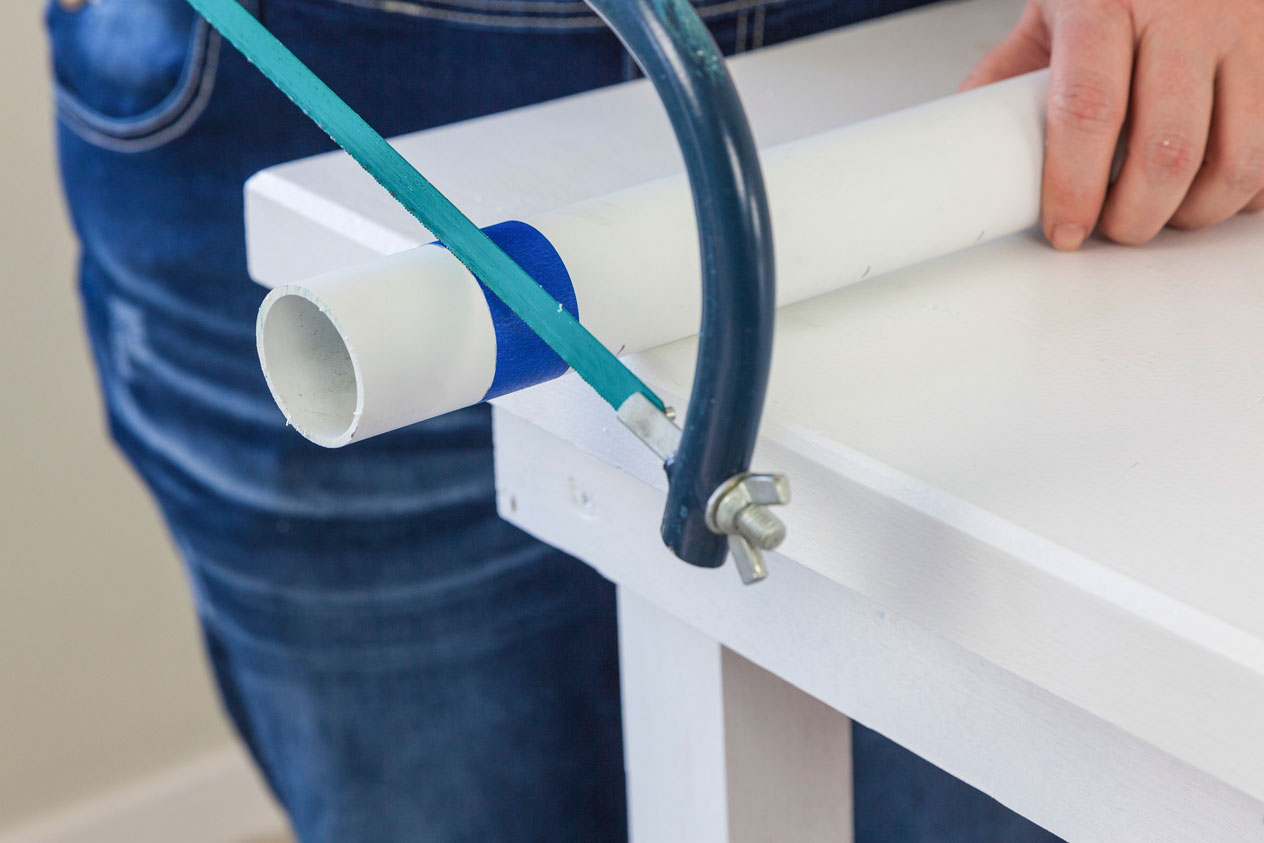 Step 2
Use a hacksaw to cut the pipe. It's even easier if you have a cut-off or mitre saw.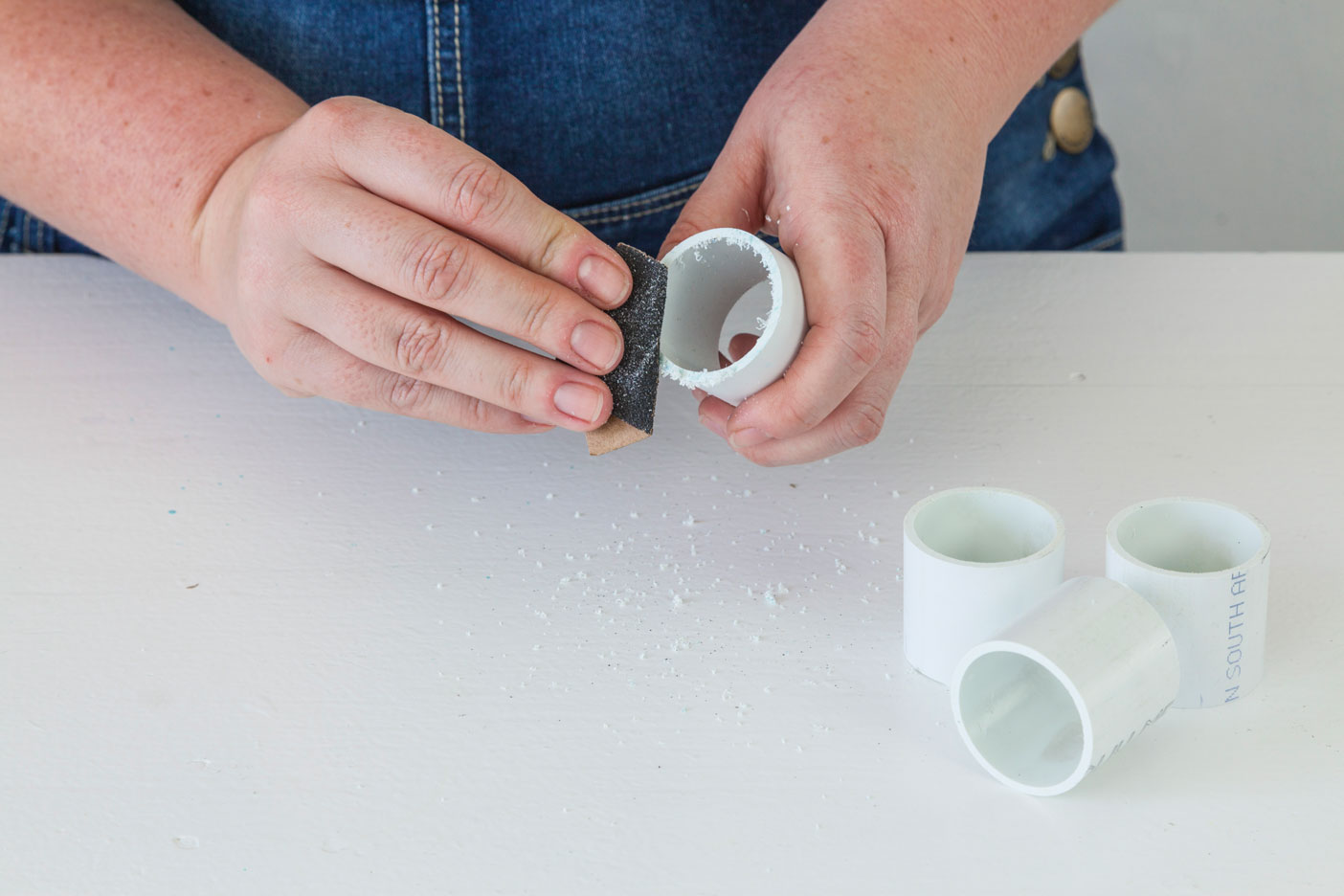 Step 3
Smooth any rough edges with 100-grit sand paper.
Top Tip: Put Painter's tape around the pipe to guide you as you saw.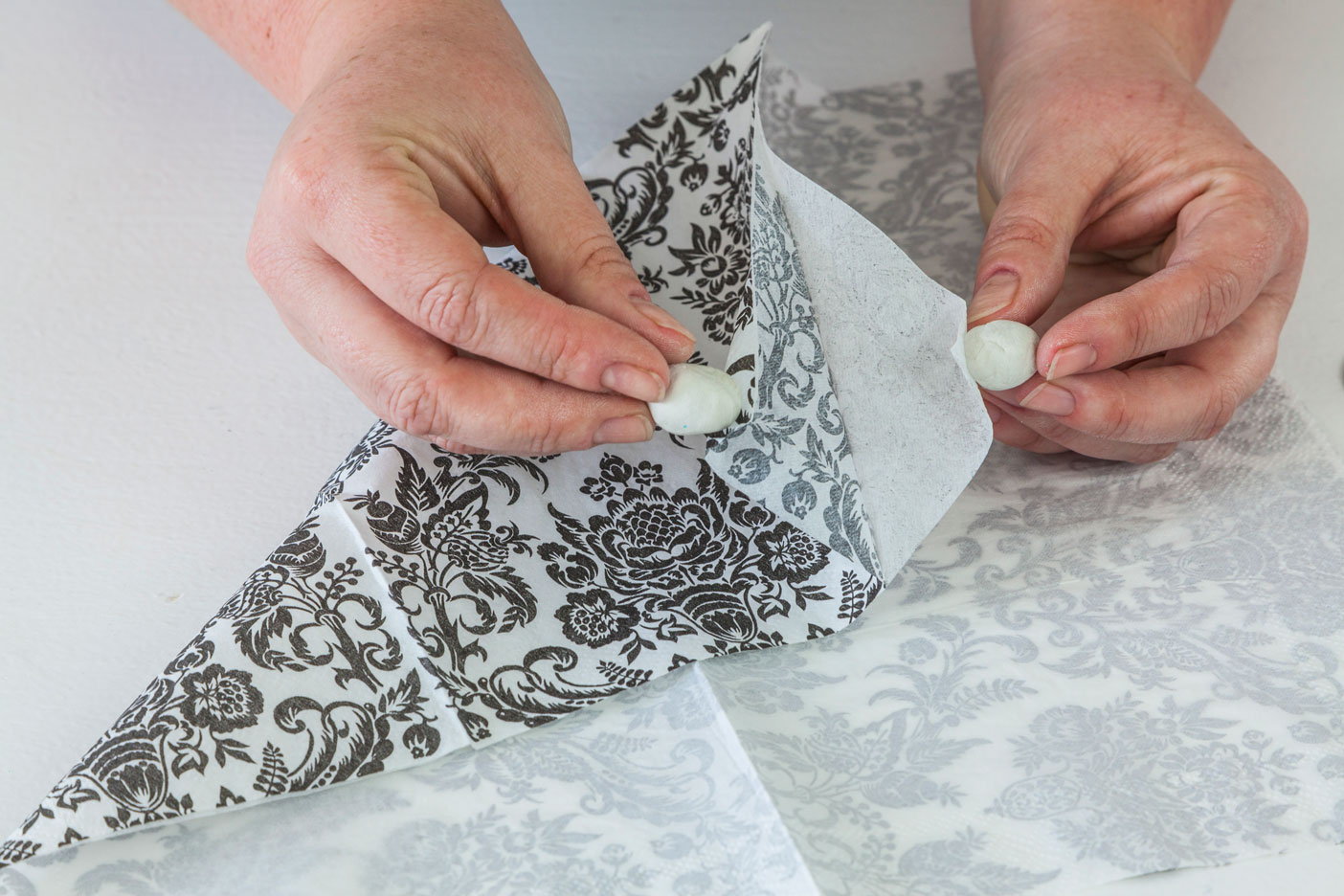 Step 4
Use Prestik on either side of the napkin to pull the layers apart. You only need the printed layer.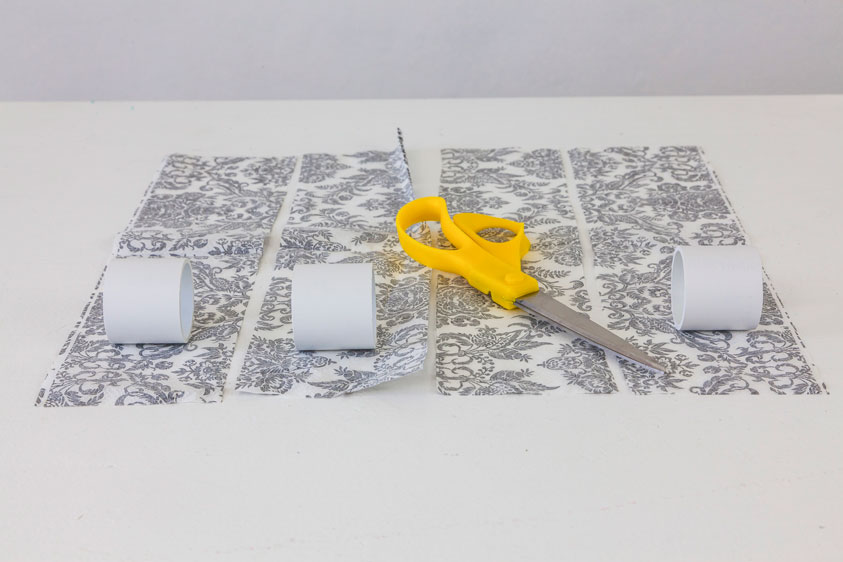 Step 5
Cut the napkin into three to five millimetres strips just wider than the PVC pipe at both sides.
Top Tip: If your pipe has printing on it, spray with Rust-Oleum Flat White Primer to ensure there's no show-through.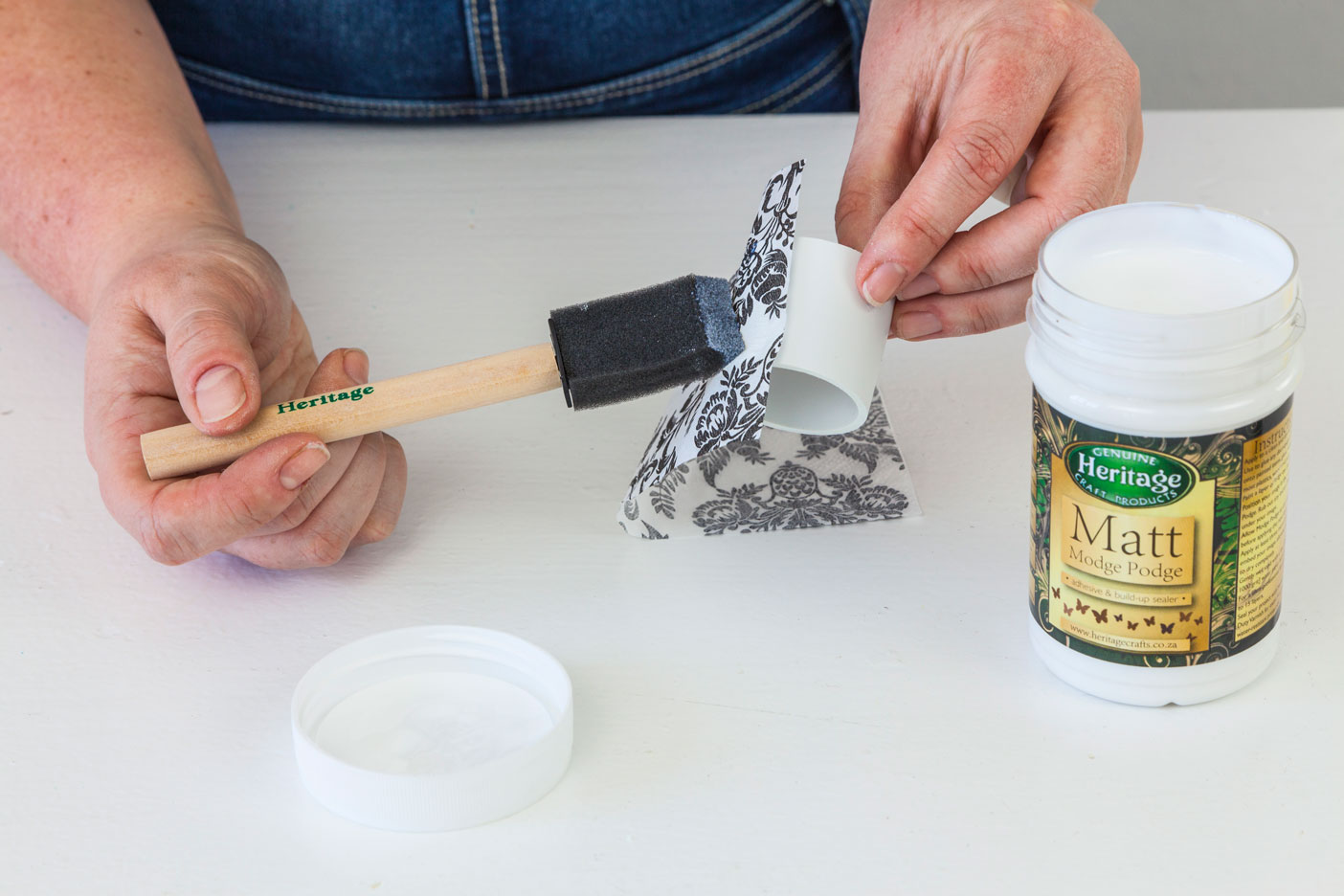 Step 6
Paint a thin layer of Modge Podge on a small part of the pipe and place the napkin strip onto the ring, then paint over it with Modge Podge.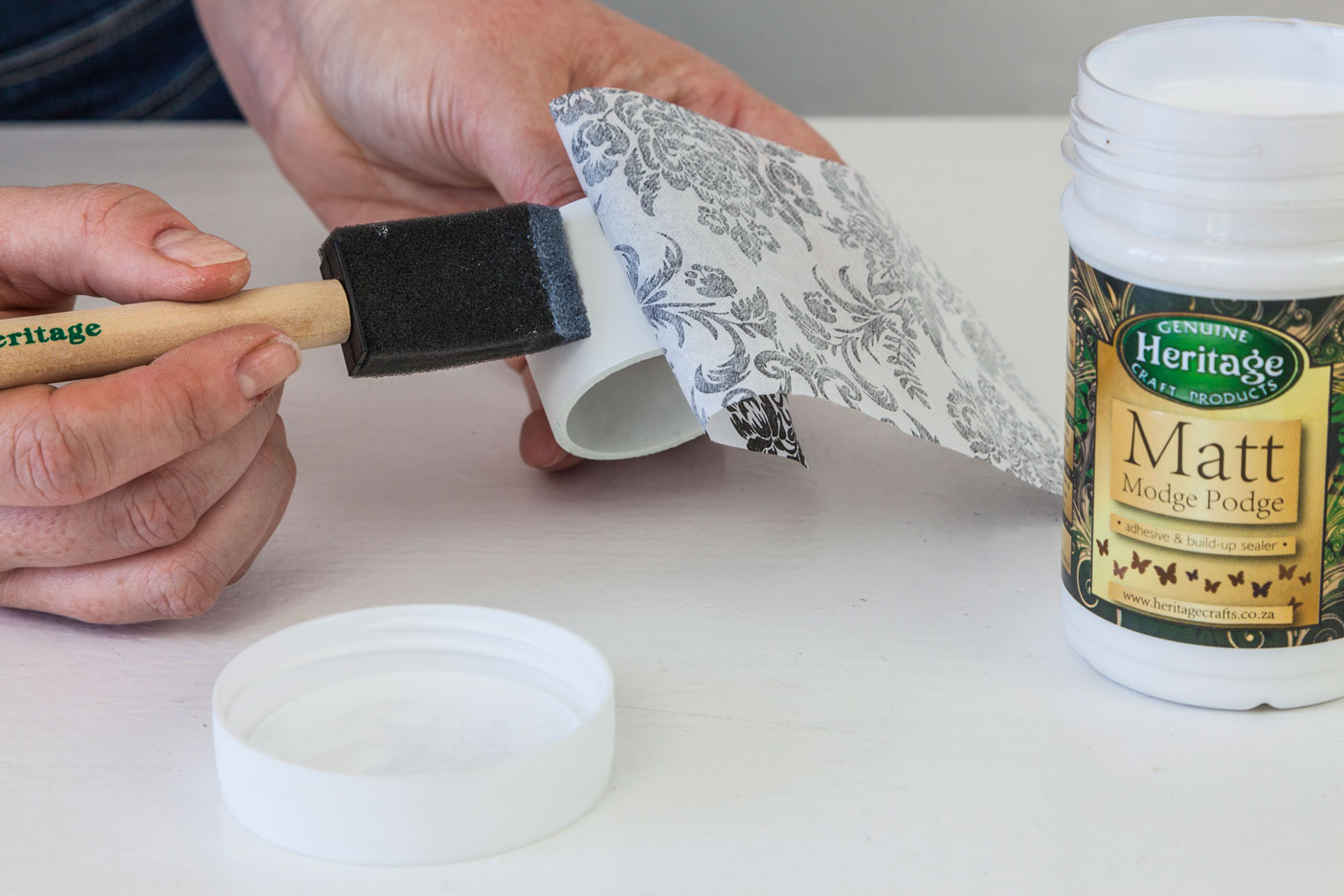 Step 7
Fold the napkin strip back and apply Modge Podge to another small area of the pipe, then stick it down by painting another thin layer on top. In this way you are painting Modge Podge on both sides of the napkin. Repeat until the whole napkin ring is covered.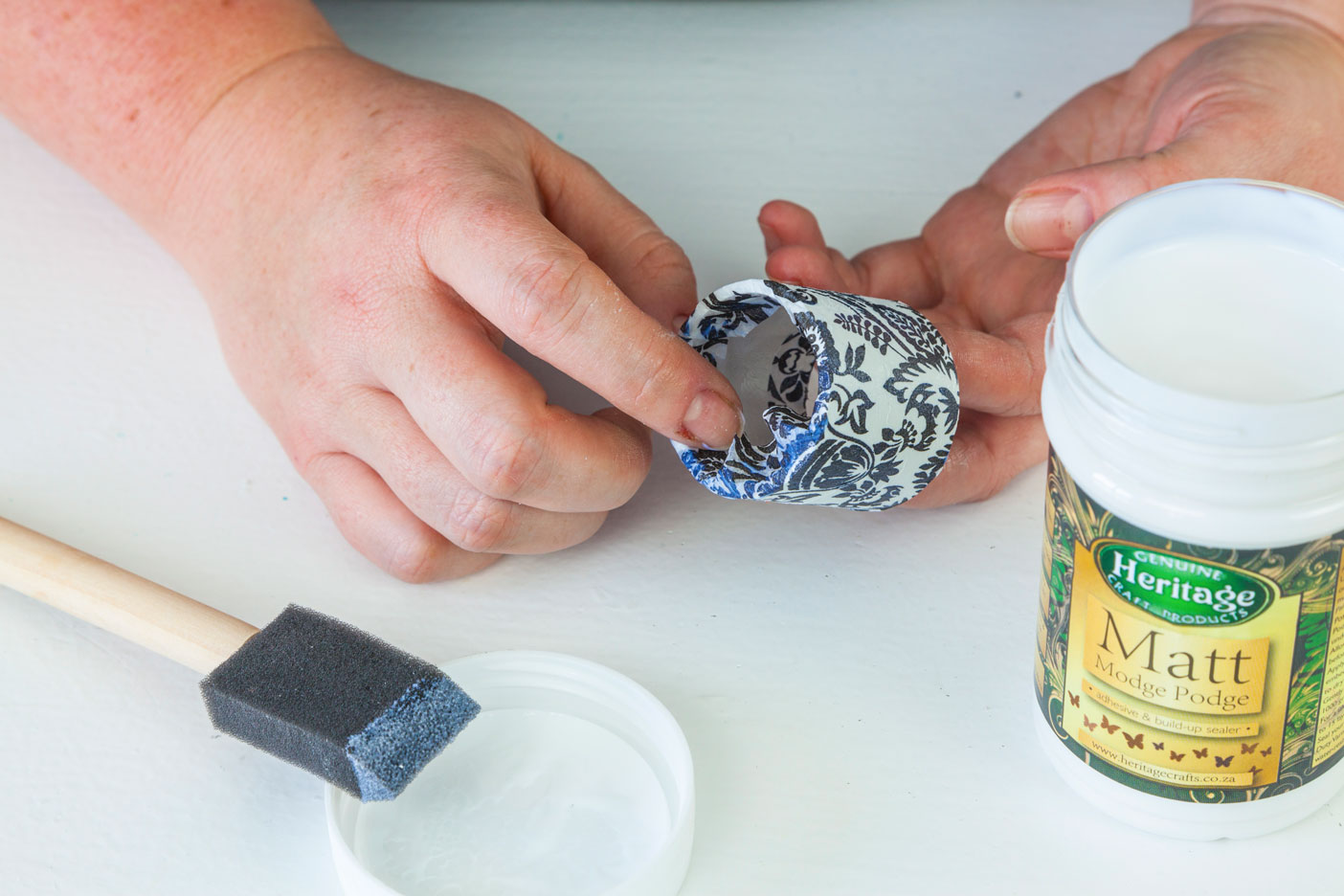 Step 8
Smear Modge Podge on the inside of the PVC Pipe with your finger and fold the edges of the napkin inward, then gently smooth them down.
Top Tip: Put a skewer between two paint tins as a drying rack for the wet napkin rings.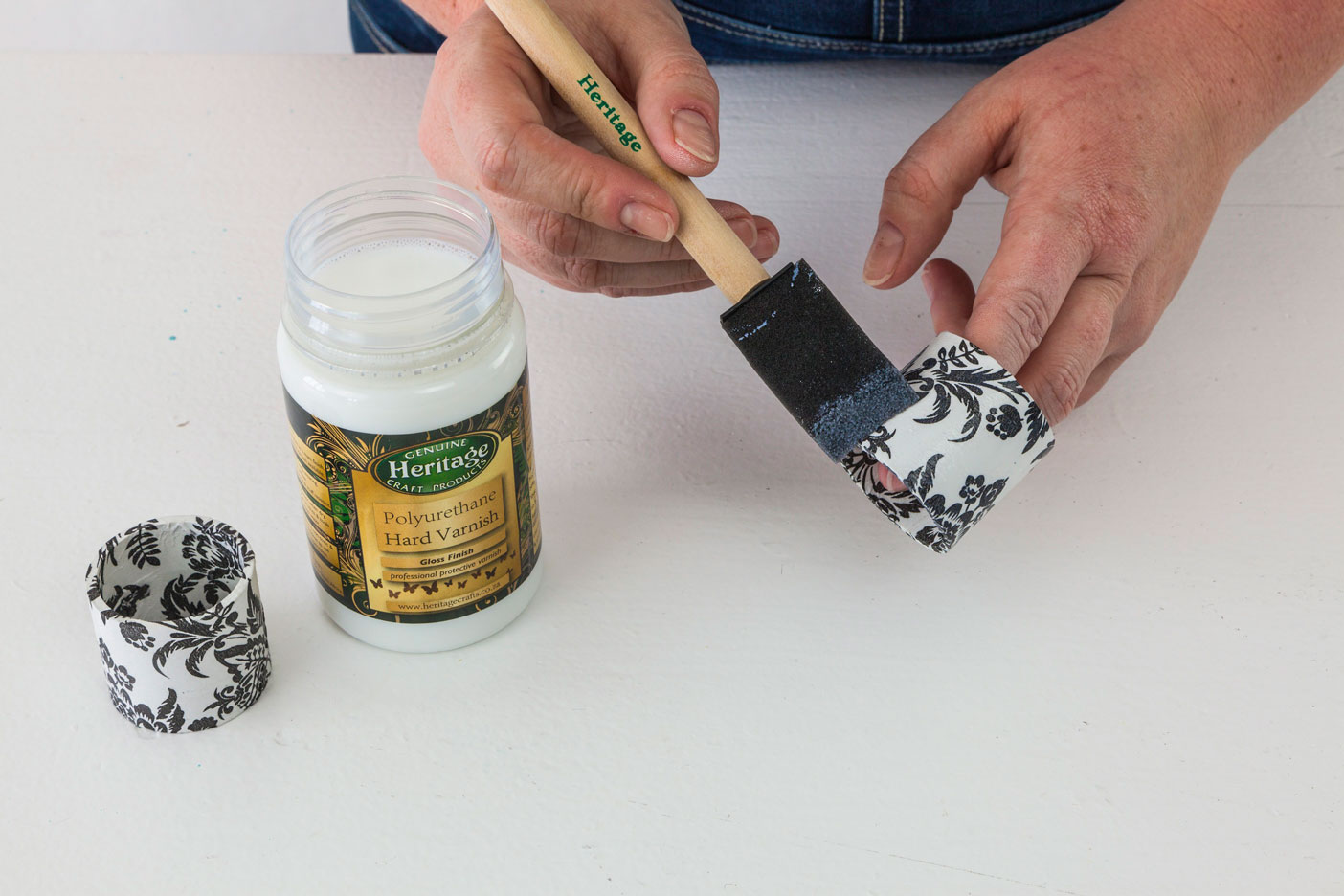 Step 9
Paint the dried napkin rings inside and out with Heritage Polyurethane Hard Varnish. Make sure varnish is completely dry before using the napkin rings.