Chalk paint will give you a unique finish and you can choose the effect you want: natural distressed or a clear coat finish.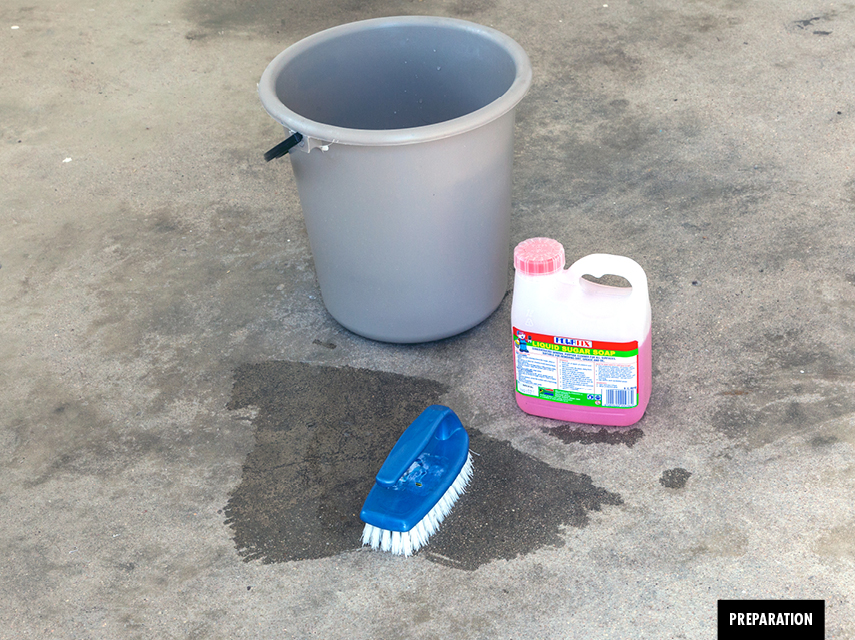 Materials you will need:
Sugar soap
Scrubbing brush
Bucket of water
1ℓ each of Fired Earth Chalk Paint in the colours of your choice
Stencil of your choice
Repositionable craft glue
Small foam roller
225mm roller for semi-smooth to rough surfaces
Paint tray
Fired Earth Soft Wax – Clear, or a water-based acrylic clear floor sealant
Lint-free cloth
Preparation:
Thoroughly clean your floor using sugar soap, ensuring all stains have been removed. If your floor has been previously painted, it's a good idea to abrade it first to ensure best adhesion of the paint. If you're painting onto raw concrete, you may prime it with plaster primer or simply paint straight onto the clean surface with chalk paint.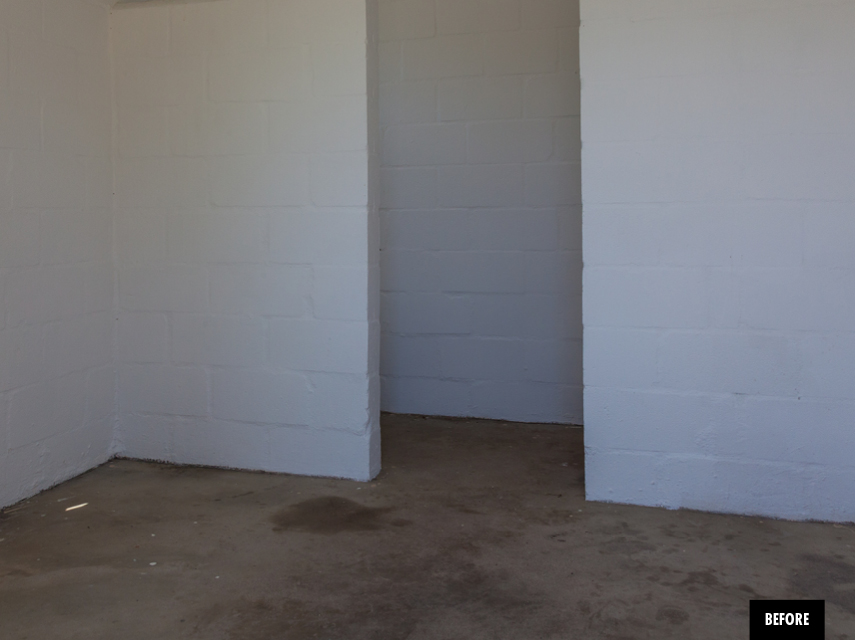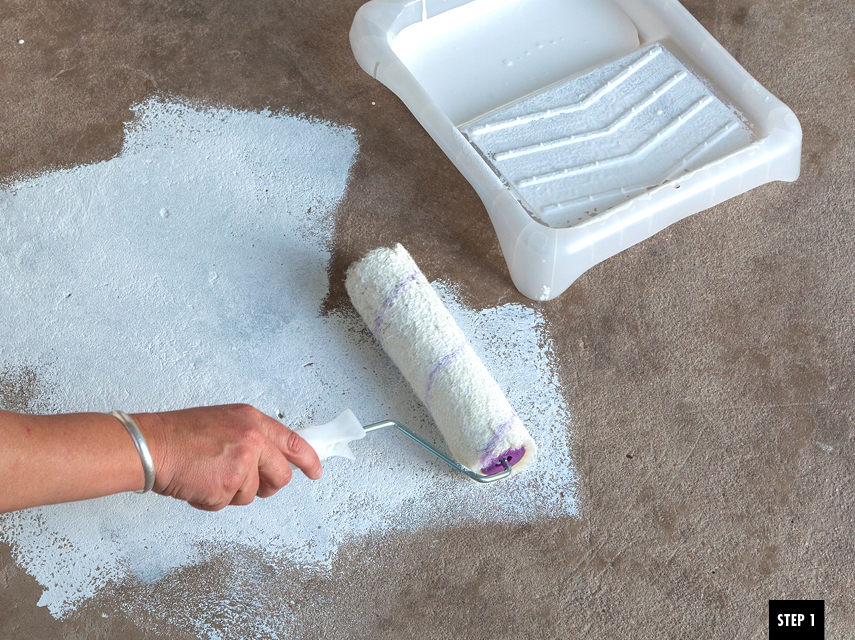 Step 1
Using a roller for semi-smooth to rough surfaces, apply at least two coats of chalk paint. Remember to allow them to dry thoroughly in between.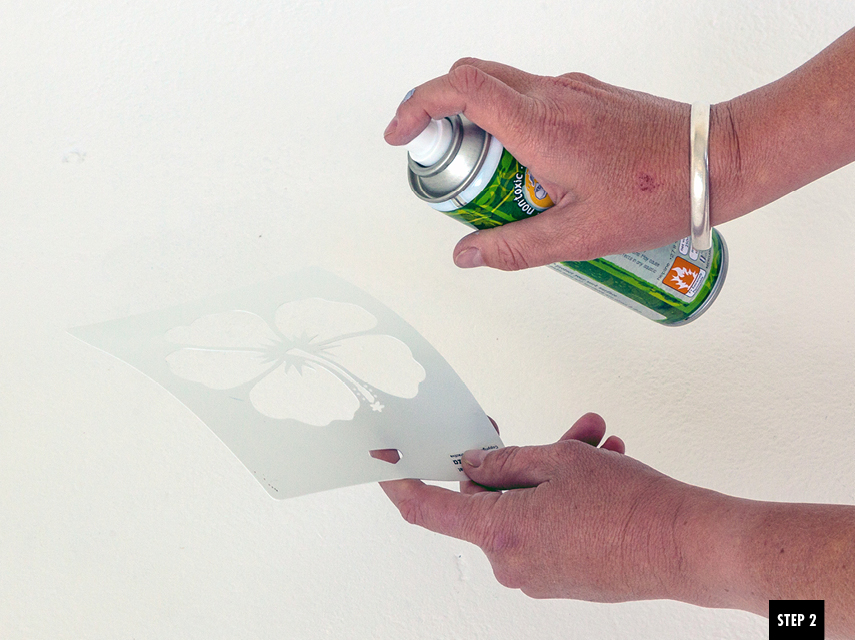 Step 2
To add a stencil pattern, spray a generous coating of repositionable craft glue onto the back of the stencil.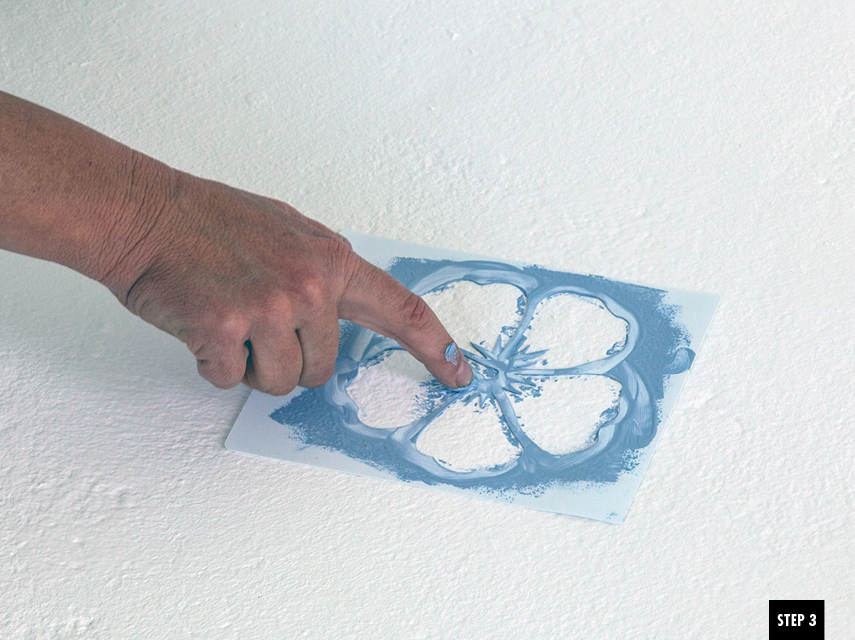 Step 3
Place the stencil firmly onto the floor. It is a good idea to use your finger to stick down the fiddly bits.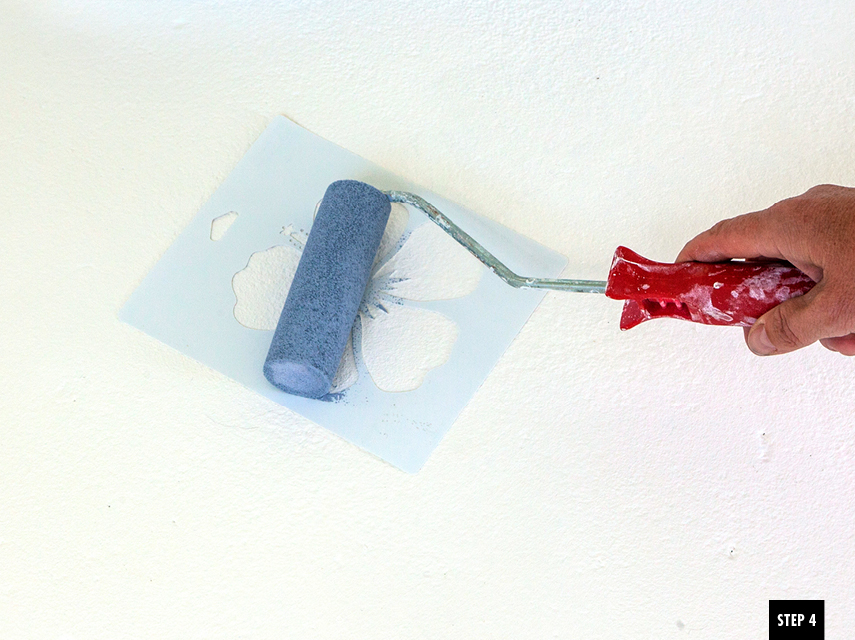 Step 4
Using a small roller, gently cover the stencil with paint. Make sure you don't have too much paint on the roller to avoid excessive bleed.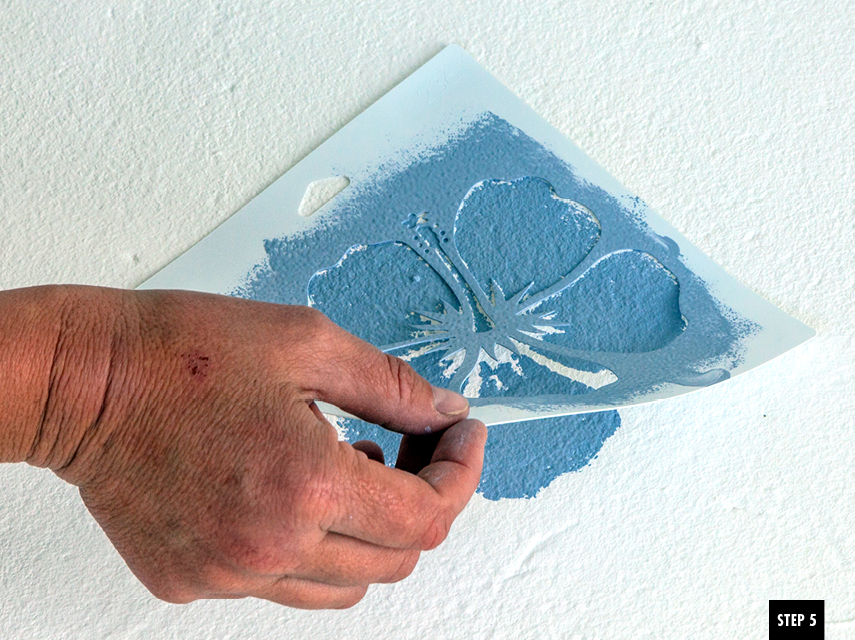 Step 5
Gently peel off the stencil and repeat. We used a random pattern that suited the flowers.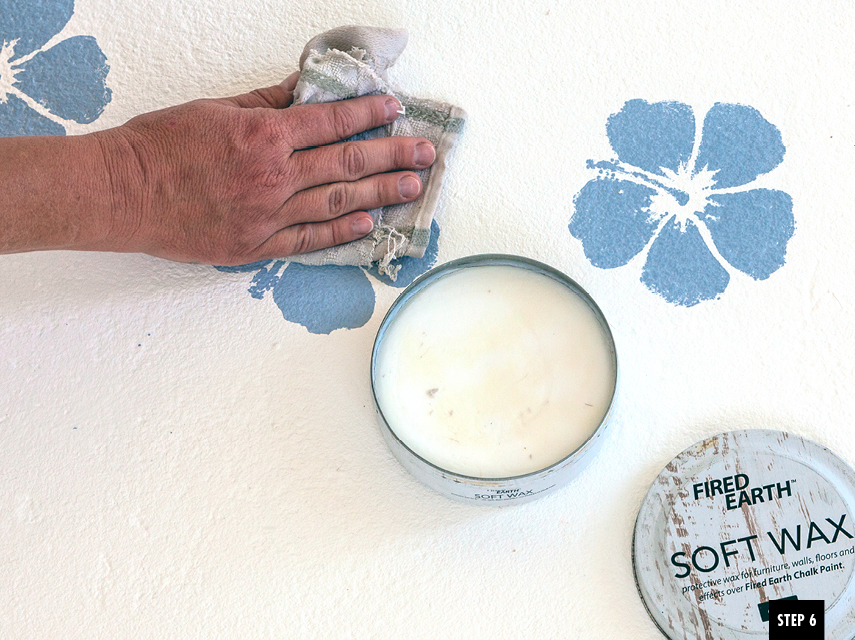 Step 6
Once the paint is thoroughly dry, you can seal the floor. There are two options. The more hardwearing choice is to use a clear acrylic sealant for floors – it is easier to apply, easier to clean and more durable than the wax finish. If you have strong biceps and love the distressed look, apply a wax finish of two thin coats of Fired Earth Clear Wax followed eight to 12 hours later by a brisk buffing session.
Care for your chalk paint
Chalk paint is designed to distress over time, so if you don't like this look, rather choose a different paint for your projects.
A waxed floor needs to be treated as such and no abrasive detergents should be used when cleaning.
Wax is water resistant but it will spot if the water isn't removed immediately. Hence it is not suitable for wet areas.
Never use furniture polish or oils on your waxed furniture.
You may need to reapply a thin coat of wax from time to time when you can no longer buff the surface to a shine.