Try these lighting ideas to add a little magic to your home this Christmas.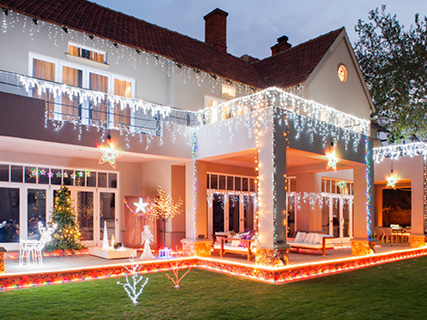 Give a warm welcome
First impressions set the tone and welcome the Christmas spirit. String lights threaded around your front door are ideal for this. If you have a pathway leading up to your entrance, chances are you already have some lighting. Add temporary solar stake lights in various colours to create a special feeling.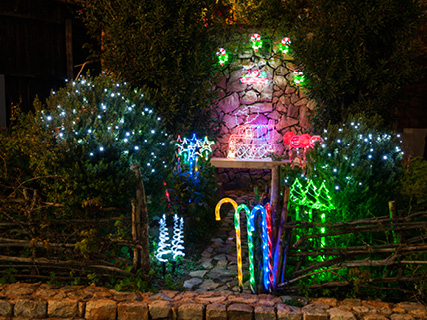 Choose a focal point
Perhaps you have a fountain, a beautiful tree, a swing or a pretty alcove. Give it a magical aura with fairy lights, string lights or surround it with pretty stake lights. There's a wide variety of new designs available this season, so lots to choose from.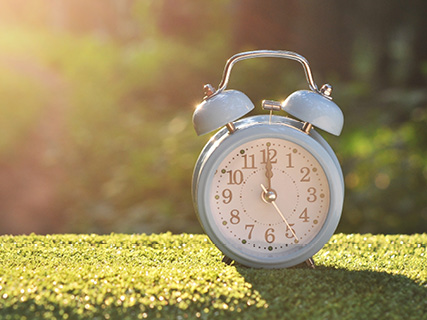 Set a timer
If you're opting for electrical lighting, install a timer, it makes life so much easier and safer as there's no chance of leaving the lights on by mistake and wasting electricity. Several of the battery operated lights from Builders come with a built-in timer.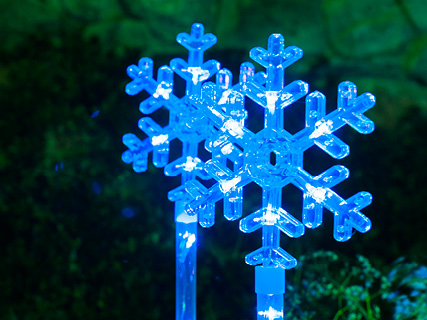 Use solar lighting
Solar lights are wonderful to accentuate a feature in the garden, but don't expect them to be strong enough to shed much more than a gentle glow. What's great about them is that you can just put them in position, making sure the little solar panel will get the maximum sun, and forget about them. There's no switching on and off and they're obviously totally off the grid so energy efficient.