Ambient, task and accent lighting are the building blocks of a good lighting plan.
The essence of a great work of art or photograph is light. It's true for your home as well. Light gives shape to objects and it creates mood. With the flick of a switch you can make a room look bigger, freshen it up or give it a chic makeover. Try these ideas to master the magic of lights.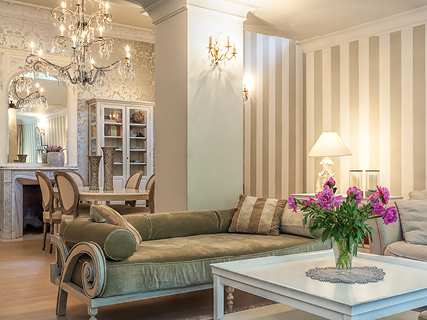 1. Ambient Lighting
When we talk about ambient lighting we're looking at the overall illumination of a room or space. The word is derived from the notion of ambience: so lights give feeling and mood. Flick on a panel of fluorescents and you have a very different sense altogether than if you have a chandelier full of dingle-dangle baubles bouncing the light all over the room.
Aside from setting the tone of your home, ambient lighting should also be practical: having a good source in every room is fundamental to a good lighting plan. How bright that light needs to be will be dictated by the purpose of each room. So that twinkly chandelier is gorgeous in the lounge, delightful in a bathroom with a freestanding ball-and-claw tub full of bubbles, but it's not much use in the laundry, for instance, where your ambient light is task-driven and there to help you see what you're doing.
You can play with lights, and, with a dimmer switch, play with the mood of the room, brightening it for more task-oriented requirements or dimming it for cosy, intimate…
Since ambience is the general picture, you can achieve ambient lighting in a number of ways, whether it's that chandelier, a flush-mounted ceiling light, wall sconces throwing light up onto the ceiling or track lights, among others.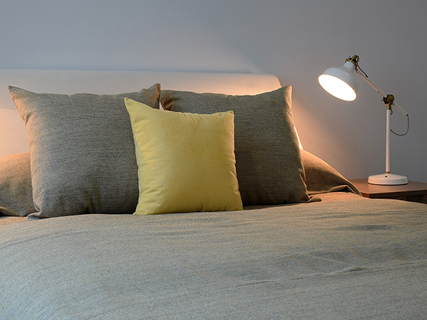 2. Task Lighting
The bedside lamp, desk lamp, mirror lights or in fact any light that is specifically helping you to carry out a task, falls under the category of task lighting. The type you need will depend on what it is you're wanting to do.
In the kitchen, for example, task lights could include discreetly mounted lights under cabinets that illuminate the work surfaces below. Gorgeous and very trendy copper pendants hanging over a central island are also task oriented, illustrating the point that task lighting can be elegant and stylish.
What's most important here is how you place them so that they:
Are free of glare
Don't cast shadows
Are bright enough to prevent eye strain
Don't get too hot and end up affecting the task.
Top tip: When choosing a pendant, be wary of proportions. The pendant size should not be larger than 10 per cent of the diagonal of a room. So a room with an eight-metre diagonal should have a pendant with a diameter of 80 centimetres.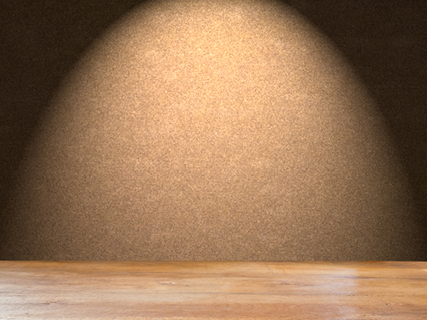 3. Accent Lighting
Every home has beautiful elements, which shouldn't be hidden away in the shadows. Make the most of them using accent lighting, which creates visual interest in a room, adds drama or draws attention to features.
You can be very clever or creative with accent lighting. You may have a face-brick or clad feature wall, which will come to life with a floor light pointing up onto it or a ceiling light gently illuminating from above. Treasures may also be worthy of accentuation: such as a dinky car collection, flock of wall-mounted wooden geese or your glorious wine rack full of enviable vintages.