Try these ideas to make your garden centre stage after dark.
Place the right lights in the right spots in your garden to create mood and highlight special features, as well as ensure the garden areas are functional for entertaining. Here are our tips to make your garden come alive at night.
The basic principles of lighting – ambient, task and accent lighting – apply outdoors as much as in.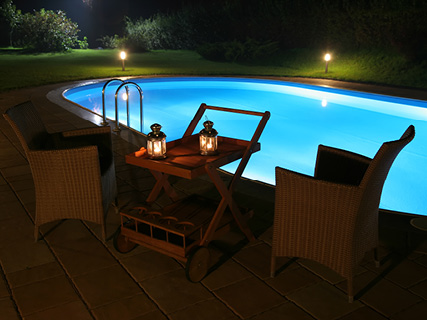 1. Patio and Pool lighting
The outdoor entertainer loves ambient light, which you'd use to brighten the space on the patio and around the pool to allow guests to move around freely. There's no need to bombard the garden with lights though, lanterns around the house and pool area will bring up the ambient light and then you can use spotlights as task lighting directed onto the braai so you can tell your lamb chop from your braaibroodjie.
Spotlights need to be mounted high and positioned carefully to avoid unpleasant glare. From a safety point, it's essential to light the pool or pond so people can see where it is. A submersible light does the job and is very pretty, and you can choose from different colours to add mood.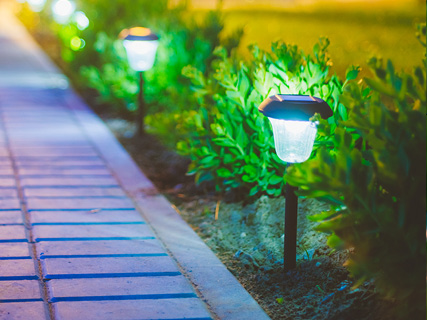 2. Lighting around the garden
Generally you'll only light the areas you'll use at night, such as driveways and pathways. Use ambient lighting such as lanterns on posts or attached to the sides of walls to wash these areas with light.
Low-level spike lights are great to illuminate the edges of pathways or along driveways where the light is usually very low. Run strip lighting under railings or along steps to lead the way.
You can accentuate areas under pergolas, garden seating and pretty arches or highlight the structural shape of a particularly lovely tree. String lights, whether solar or electric, are great for this. There are also many pretty solar lights in different shapes and colours to choose from, though remember that they are decorative and not really suitable as ambient or task lighting.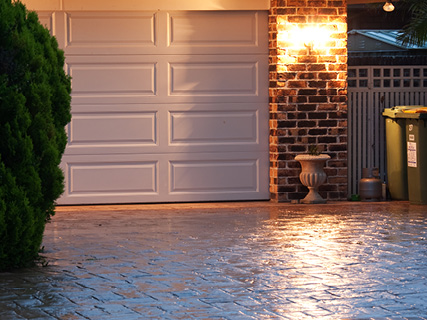 3. Lighting for outdoor security
When you're lighting your property for security, you want to be able to look out the window and, at a glance, see if anyone is moving around. Mostly this is ambient lighting, which bathes the areas in light. Use medium intensity lights to ensure the areas are bright enough without glaring. Make sure the lights are positioned high enough so an intruder can't tamper with them.
Movement sensor spotlights are a great idea. But remember that their task is to light up the area sufficiently for you or security guards to see if there's something amiss. Too bright or incorrectly mounted and you – or the guards – could be blinded by the glare. If you have pets, set the lights so your furries won't trigger them.
Perimeter lights will expose anyone trying to get over your wall. They also need to be out of reach or covered by a grille so they're tamper-proof.