Get the lowdown on the latest colour trends and paint technology.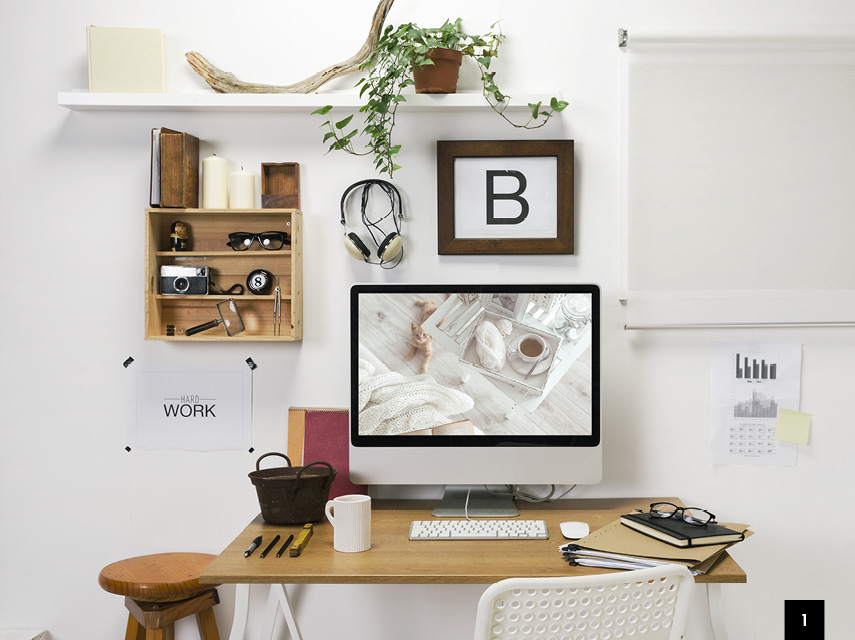 1. Natural nudes
What's the favourite paint colour in South Africa? Cream and shades of it. And now suddenly we're bang on trend.
Layer it with natural pale wood, pale wicker baskets and a few leather accents (pale of course) and voila, you have a room fit for the catwalk, since that's where so much decor inspiration comes from. It's natural and sophisticated, but not to be confused with rustic, a paired down look made and built with honest materials and minimal colour.
The oomph comes from different textures and graphics, neutral-coloured patterns that will give each space a unique touch. Look to Fired Earth's range of gentle nudes called Whispers of White, particularly Pillow, Sisal and Down. There's also Gentle Kenya in Dulux's Colours of the World Soulful Kenya collection. Plascon's Frothy Milk is pretty and Evolve's French Lace is very soft with an undertone of pink, and Modo's Dumpling and Natural Almond are a good place to start.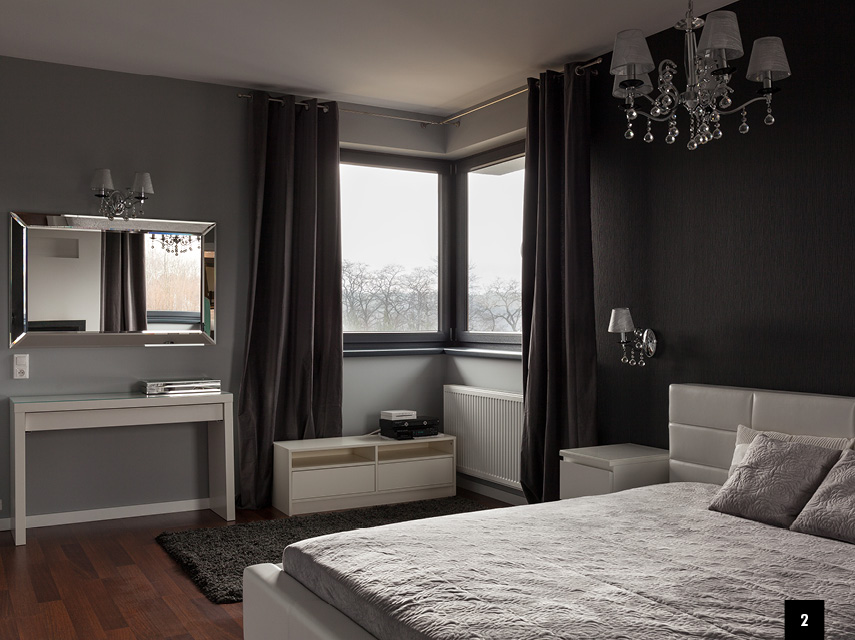 2. Shades of grey
Grey is becoming as timeless as white. It has gained renewed popularity with Scandinavian design trends. It may sound boring but grey comes in a multitude of shades and hues. And, you don't need to have Scandi furnishings to make the room work: anything from beachy to French Provencal will blend in.
The classics are Dulux's Colours of the World Peaceful Scandinavia collection, a cool set of greys. Fired Earth Ultimate Coat, suitable for interior and exterior walls, has an elegant grey called Vortex and a mushroomy one called Zenith. Evolve's Moon Shadow is subtle and has purple undertones changing in different lights from bare cement in bright natural light to the soft shadows of the moon under warm light. You can also try Stonewashed Jeans, which has blue undertones, and from Modo there's Cliff Face, Grey Dove and Alley Cat.
To get a feel for how your room will look in various colours and shades, try Dulux's visualizer app.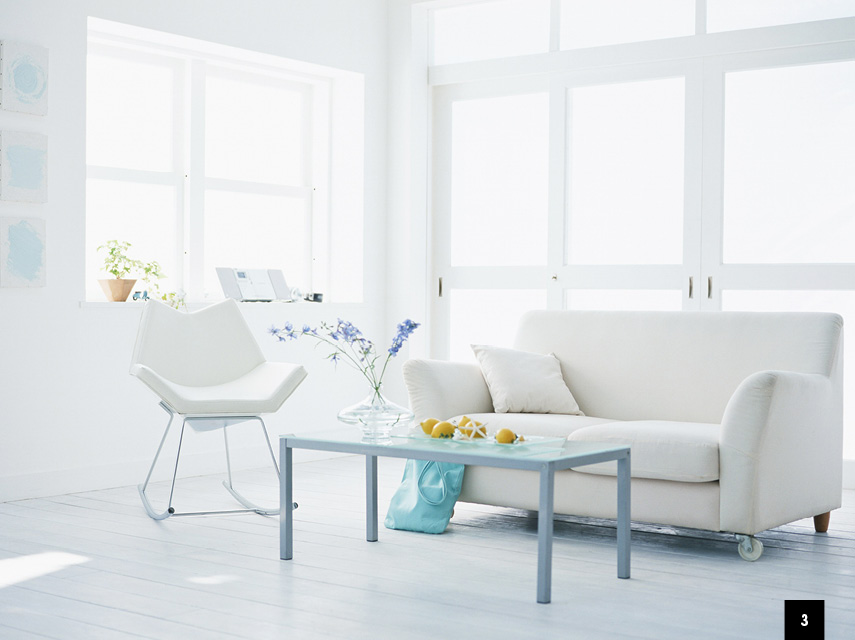 3. Big and light
White is a wonderful base, for any look, but really has impact when it is mixed with tones of itself and built on different textures.
The white-on-white look is quite pragmatic, and easy to follow. Simply build the room with only white elements. Then all the materials will bloom in their brilliance. White stone, white painted wood, white walls, white screed, white carpets and rugs, white fabric with fur, wool and cotton finishes. Textures bring monochromatic spaces to life.
Try Modo's Bigger Lighter Rooms, a matt finish which is said to make rooms appear – as the name suggests – bigger and lighter.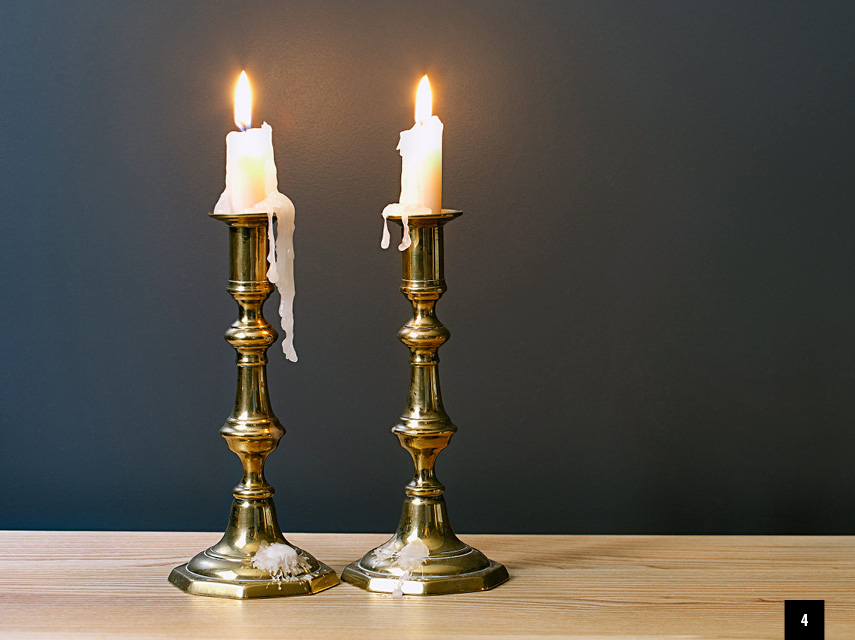 4. Candlelight
The romantic glow of candlelight is actually something you can recreate with paint. Fired Earth has a product called Candlelight which you simply paint over an existing colour to give the effect of flickering candlelight.
Dark colours absorb light so the effect works best over paler colours. The paint is water based, so there's no mess and no fuss and it will also add an extremely durable layer to your walls that is easy to clean.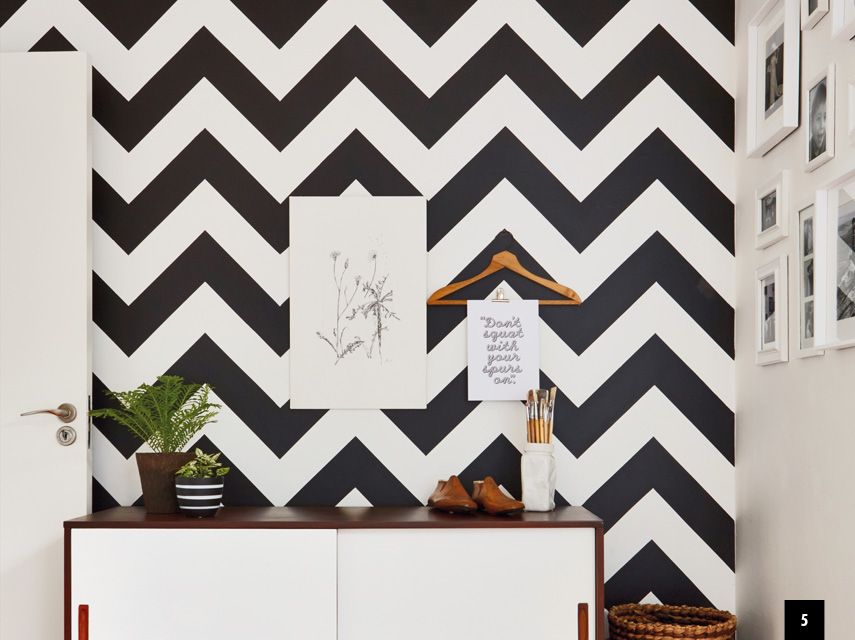 5. Geometric shapes
Geometric shapes have inspired civilisation since ancient times. Think Moorish, Mediterranean, and European architecture, where patterns were brought to life by mathematical equations.
Geometric designs and patterns are relatively easy to create on walls and work well as a feature wall – doing the whole room might be a bit overkill. You'll need a fair amount of painter's tape to mark up your design and an exacting eye.
Chevrons are a geometric favourite, popular in stark black and white and fairly easy to apply yourself to create a focal wall… or floor.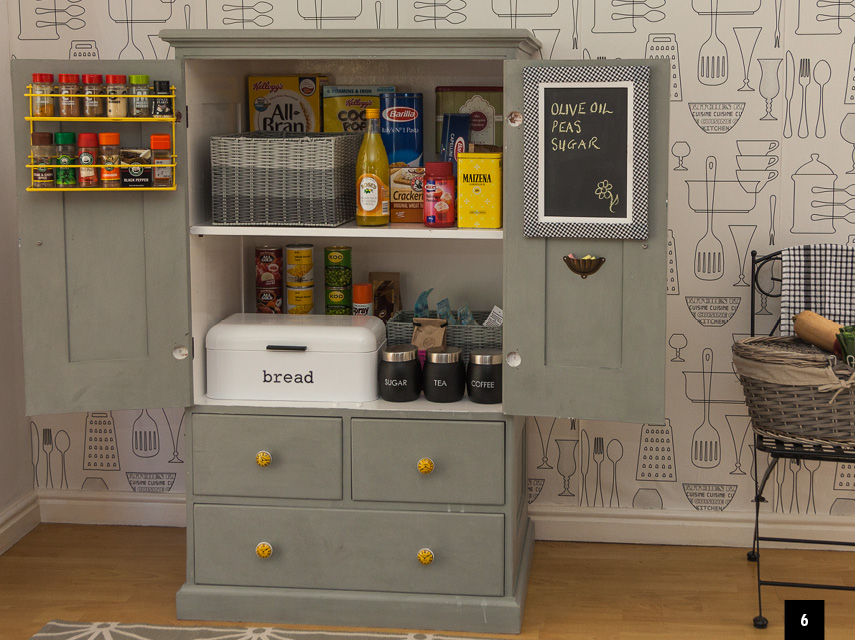 6. Chalk paint
Chalk paint has taken off like a rocket, probably because it has so many applications and ties in with the uber trendy shabby chic look, though it can be used to create many moods and styles.
Enthusiasts are finding increasingly weirder and more wonderful things you can do
with it, from reviving an old velvet couch to painting a floor. Its versatility has no limits.
One of the great advantages of chalk paint and the shabby look is that you're not hemmed in to formal surface-preparation procedures. You can just slap it onto bare, painted or varnished wood. If it flakes off in places, simply celebrate the shabbiness of your shabby chic look. And if it doesn't have enough show-through, give your piece a bit of rough treatment with fine-grit sandpaper. The paint is designed to fade and distress naturally, or the finish can be treated with its wax companion to create a smooth contemporary look. It is great for older houses where the walls need to breathe.
There are a number of brands available but Fired Earth's Chalk Paint is great value for money and comes in a range of gentle French-inspired colours. There's also Fired Earth clear and dark wax which you'll need to seal your project.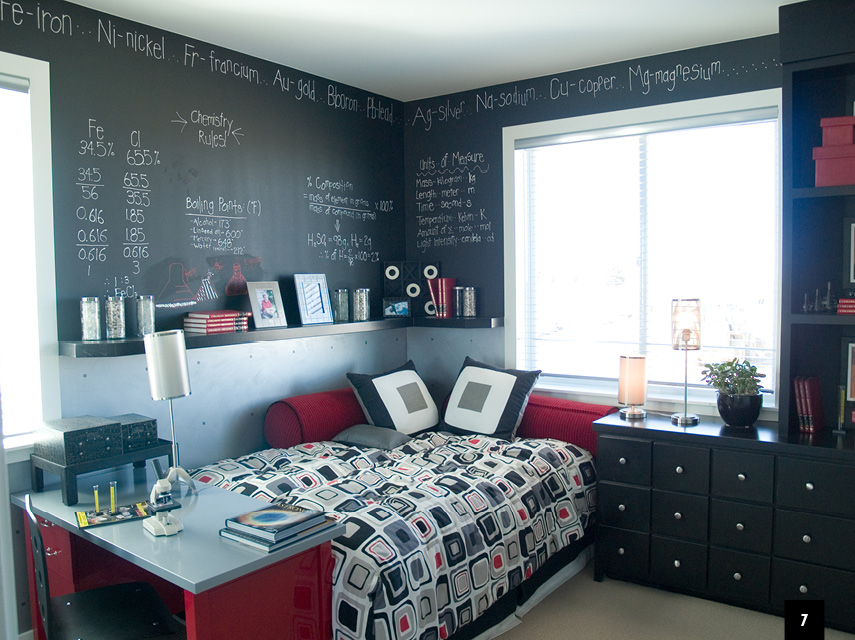 7. Chalkboards
Chalkboards have long been a fad among bistro owners or anyone who wants a French bistro vibe at home.
Don't stop at a board. Go all out and paint your whole wall in chalkboard paint. It's great in a kid's bedroom, providing a practical scribble zone where they can run riot. A chalkboard wall is also fun in a kitchen, office or even on a covered patio wall. If you think that black is way too obvious, Modo offers chalkboard paint in a range of five fun colours: Jet Blue, Ballet Pink, Butterfly Orange, Soda Green and also Panther Black.