Paint empty paint tins and top with wooden lids to give them a new dual purpose as both a kitchen stool and recycling storage.
Materials you will need:
Jigsaw
G-clamps
Nail gun
Paintbrush
Artist's brush
Carbon paper
Pencil or pen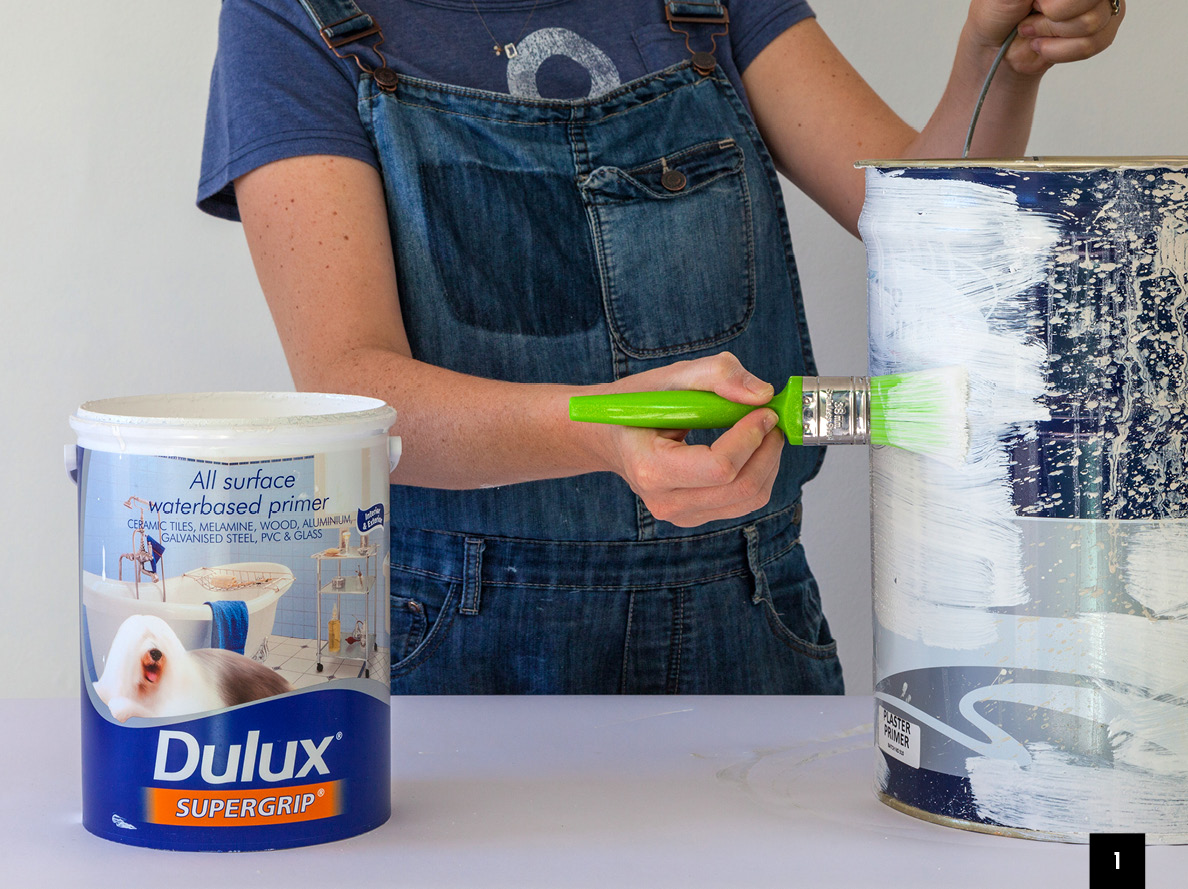 Step 1
Clean the paint drum inside, and then prime it with the Supergrip. Once the primer has dried, paint the drums with two coats of white Pearlglo waterbased enamel, letting it dry between coats.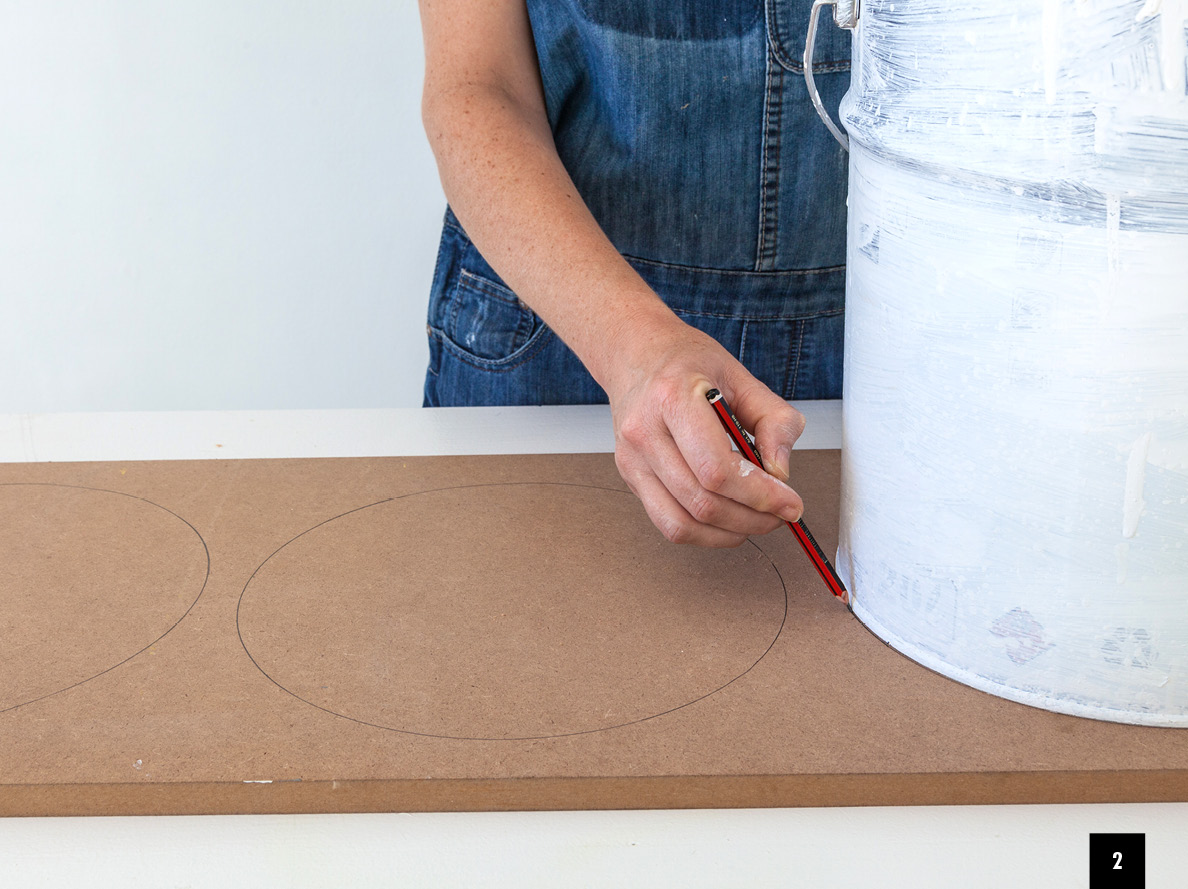 Step 2
Use the top of the bin to mark circles on the plywood, and the base of the drum to mark circles on the supawood.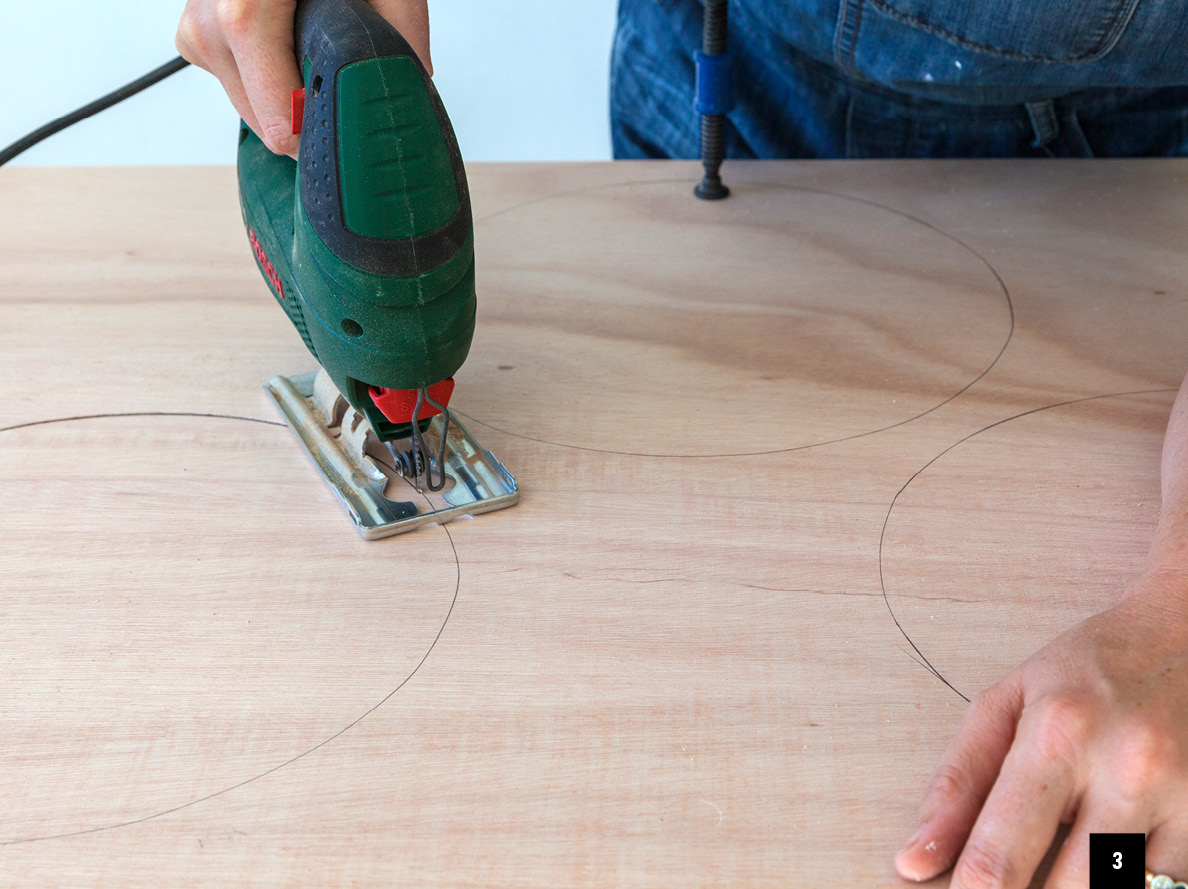 Step 3
Use a jigsaw to cut out the circles that you've marked in step 2.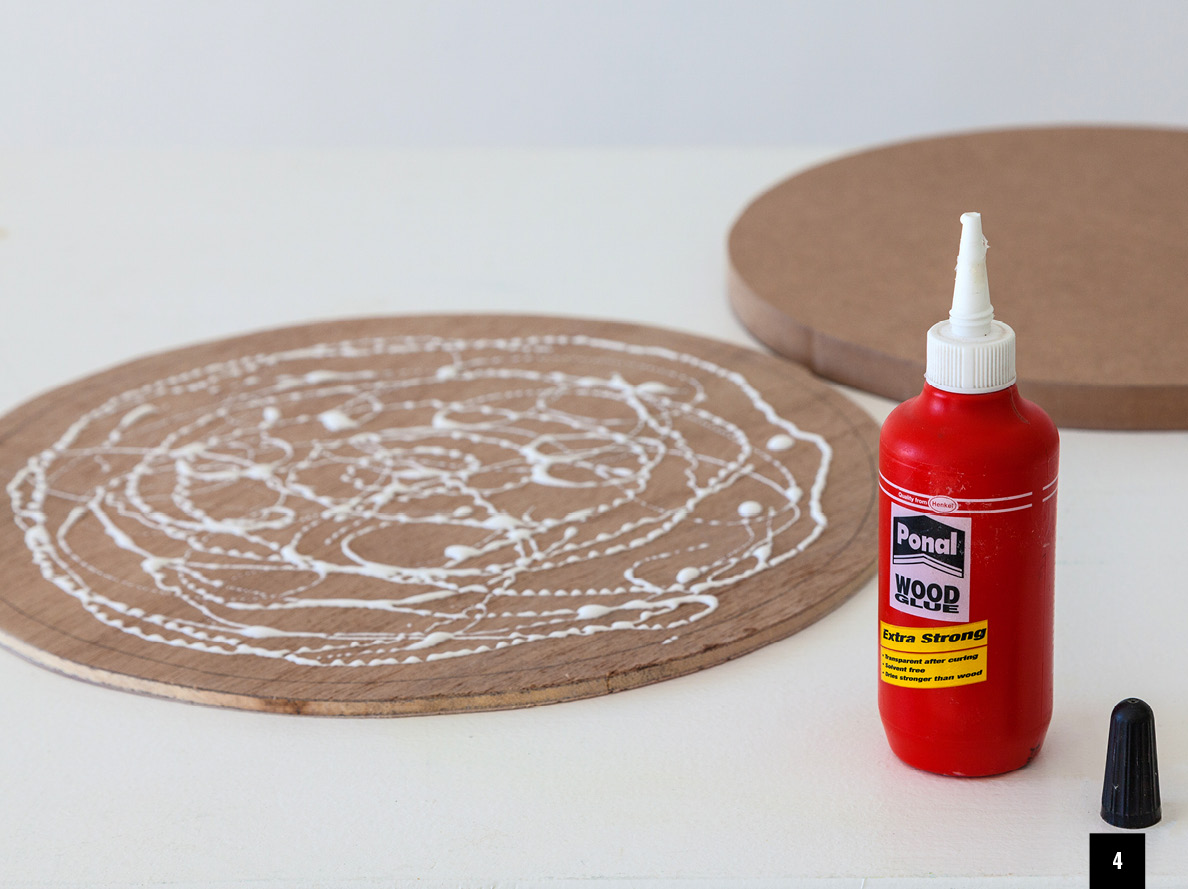 Step 4
Glue the supawood in the centre of the plywood circle with wood glue. Secure it in place by shooting in a few nails (you can use small screws instead).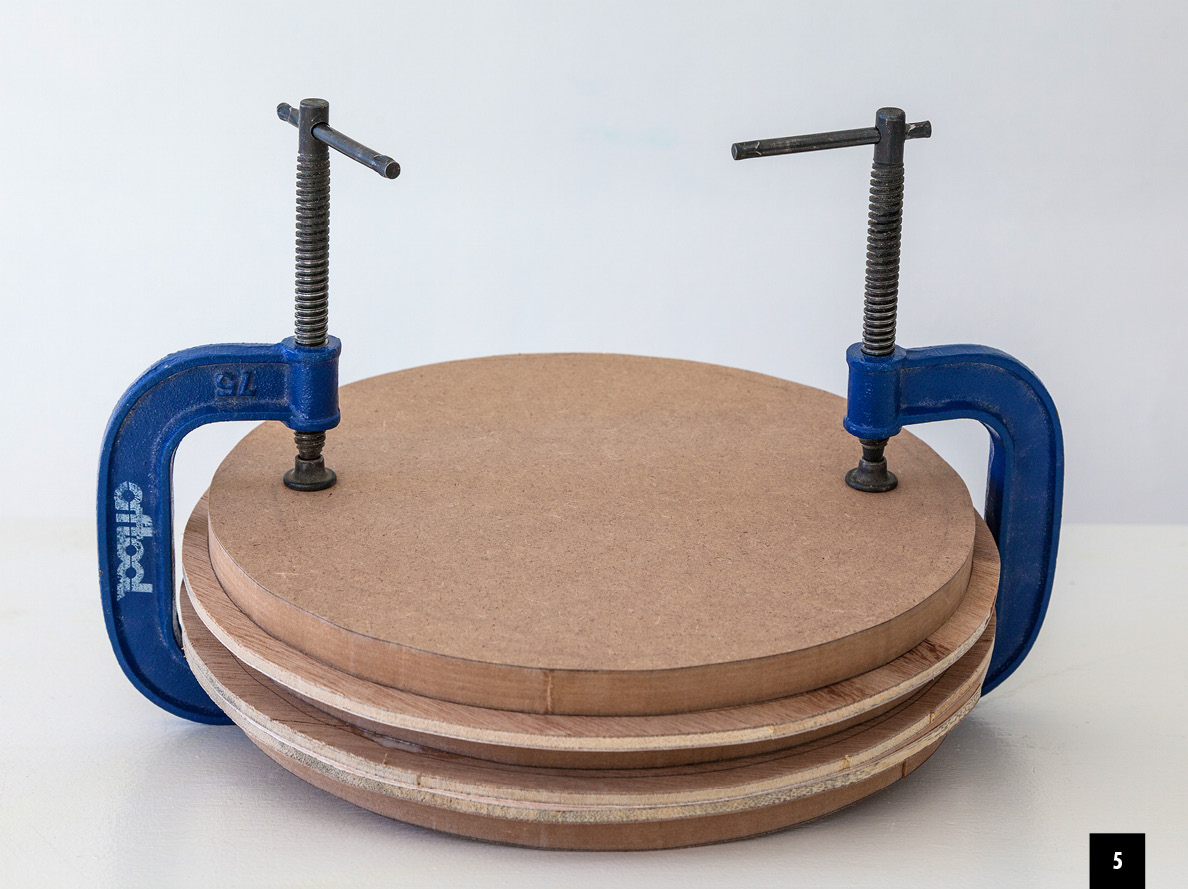 Step 5
Place all the lids you've made on top of each other and clamp. Leave for 24 hours to let the glue cure completely.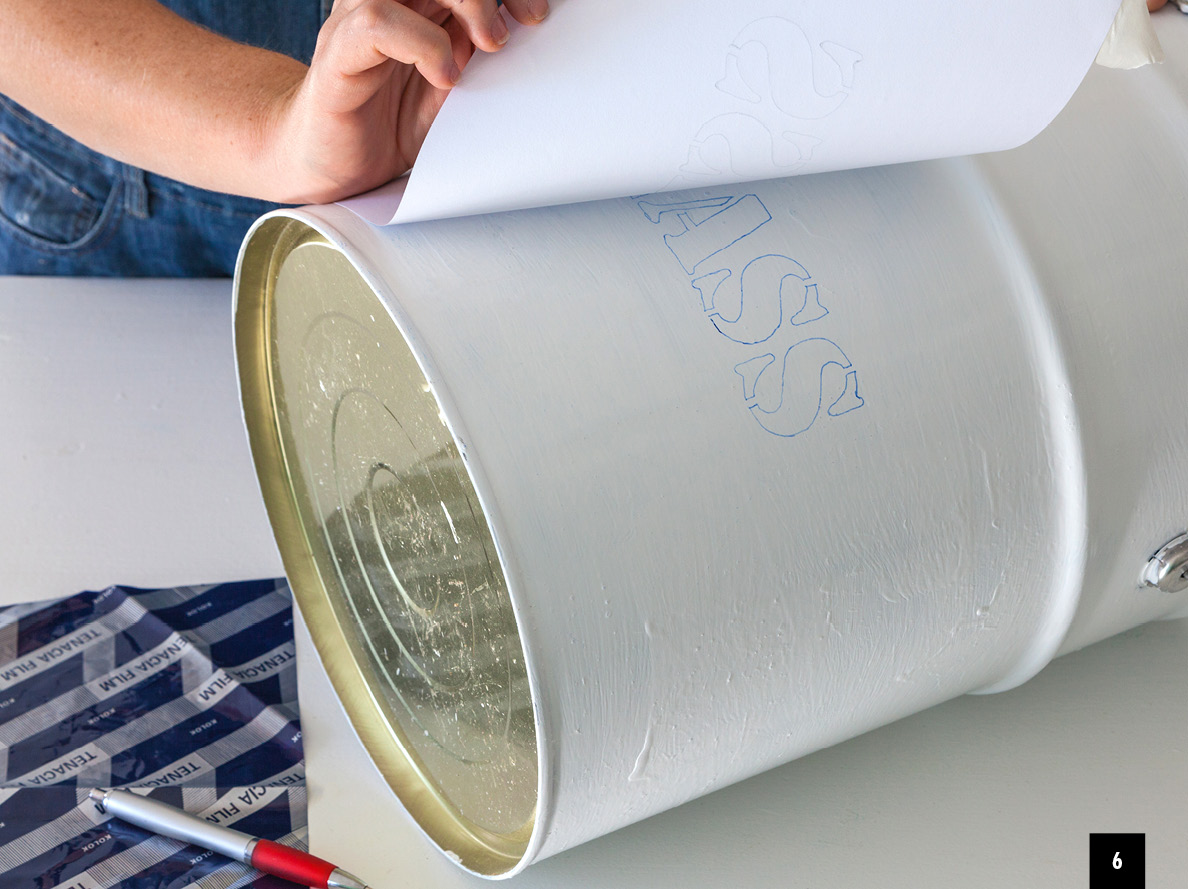 Step 6
Use carbon paper to trace the words onto the drums.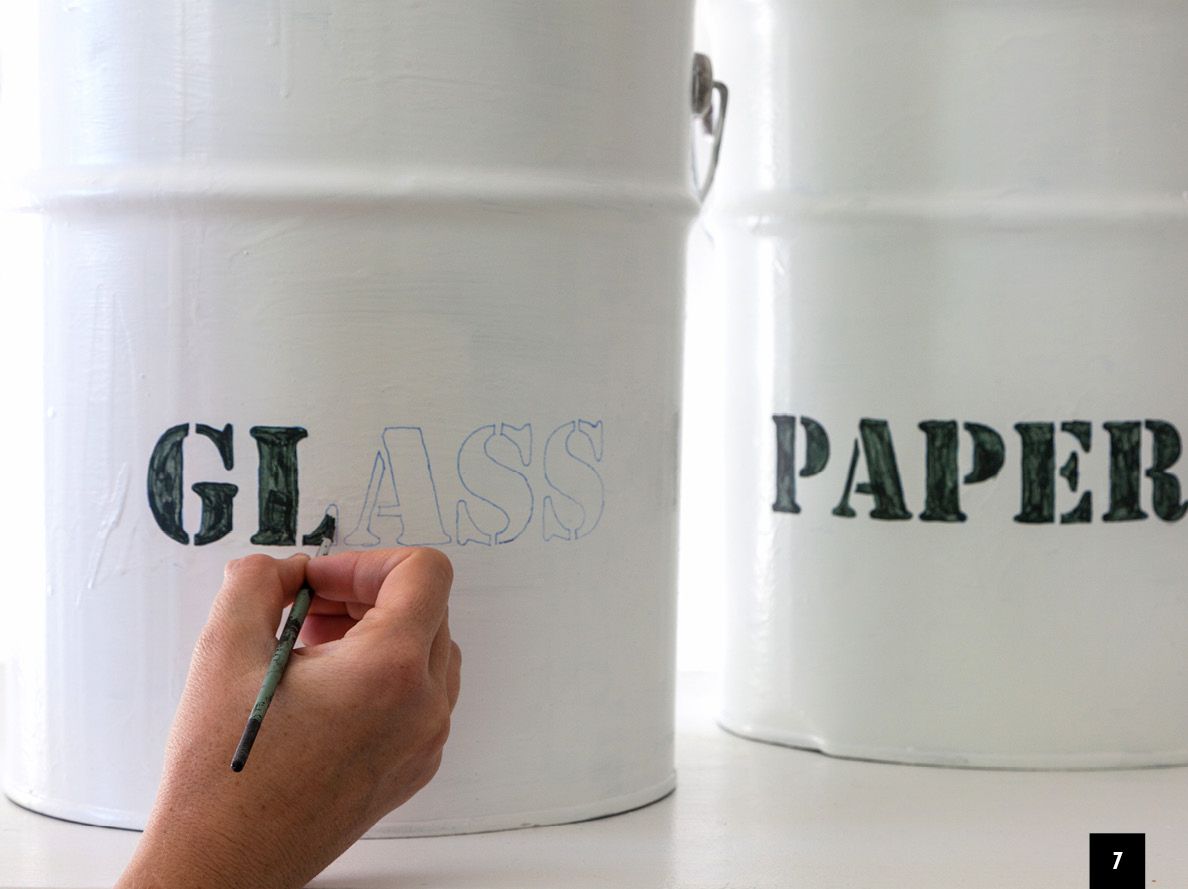 Step 7
With the small artist's brush, carefully paint the words in two coats of black paint.