Duram's Platinum Collection of decorative wall paint brings incomparable luxury to every space
Duram's fully washable and stain-resistant paints ensure walls stay beautiful for years. They are available in elegant finishes for walls, trims, accents or high-wear areas and offer maximum protection with a lifetime interior guarantee and a 15-year exterior guarantee.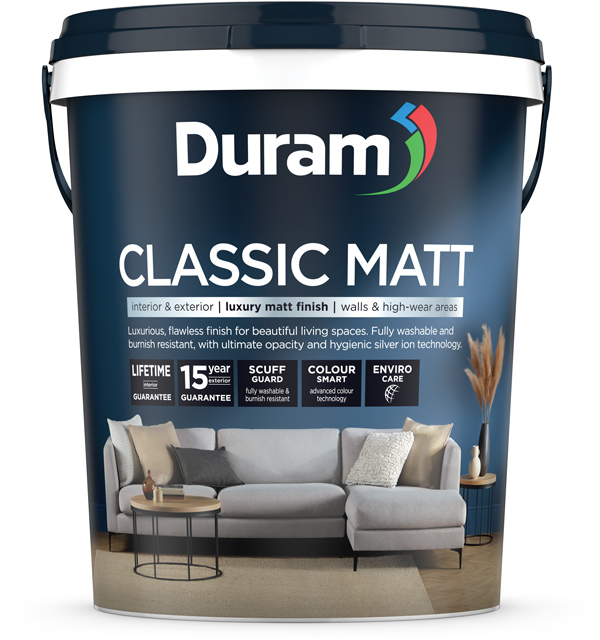 Duram Classic Matt is a luxurious wall paint with a flawless matt finish for beautiful living spaces. Formulated to be fully washable and burnish resistant, with ultimate opacity and hygienic silver ion technology. Soft Touch provides a velvety and smooth tactile feel, and the flat finish diffuses light and hides plaster imperfections. It creates warmth and contrasting surfaces, enhances colour depth, and reduces sheen as well as glare from artificial light.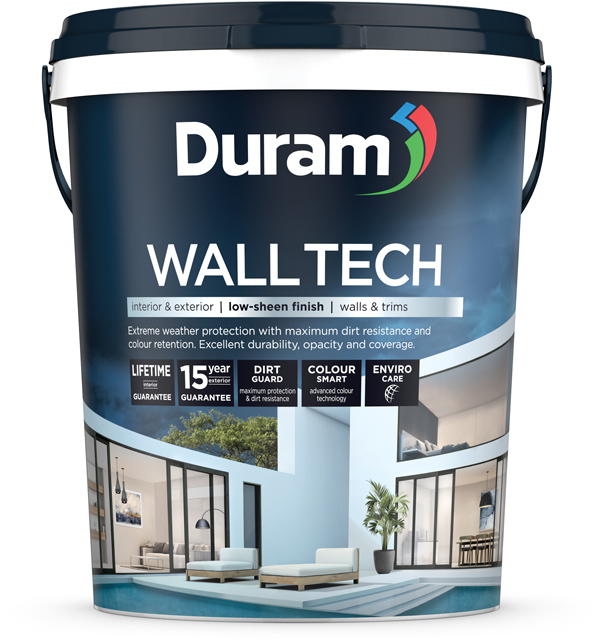 Duram WallTech offers extreme weather protection with maximum dirt resistance and colour retention. WallTech's low-sheen finish creates a softly polished glow with a smooth, lightly reflective finish and rich appearance. With excellent opacity and coverage, its durability and simple maintenance provides a washable and easy-to-clean surface.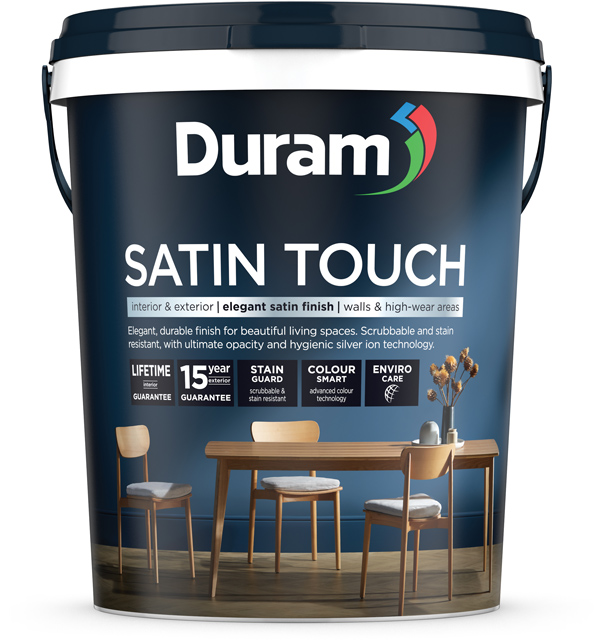 Duram Satin Touch is a durable wall paint with an elegant satin finish. Formulated for enhanced scrub and stain resistance, with ultimate opacity and hygienic silver ion technology. Satin Touch, a medium sheen, provides an elegant and subtly radiant finish. The medium lustre protects against wear and tear, making this easy-maintenance finish ideal for areas with higher traffic.
Using Colour Smart advanced colour technology, Duram's Platinum Collection offers beautiful depth of colour and exceptional endurance and fade resistance. These luxurious paints can be tinted to hundreds of colours with excellent colour accuracy, coverage and opacity. Try a convenient 90ml Colour Sample from the Habitat Colour Collection featuring 90 inspired paint colours.
Duram's decorative paints are low-odour and low-VOC with minimal chemical emissions, protecting your health and that of the environment. These paints are water-based for easy clean up without the need for strong chemicals and the paint container is 100% recyclable and reusable.
For more information, visit duram.co.za or your nearest Builders store.