Transform a room with a focus wall. All you need is time and imagination to create something striking.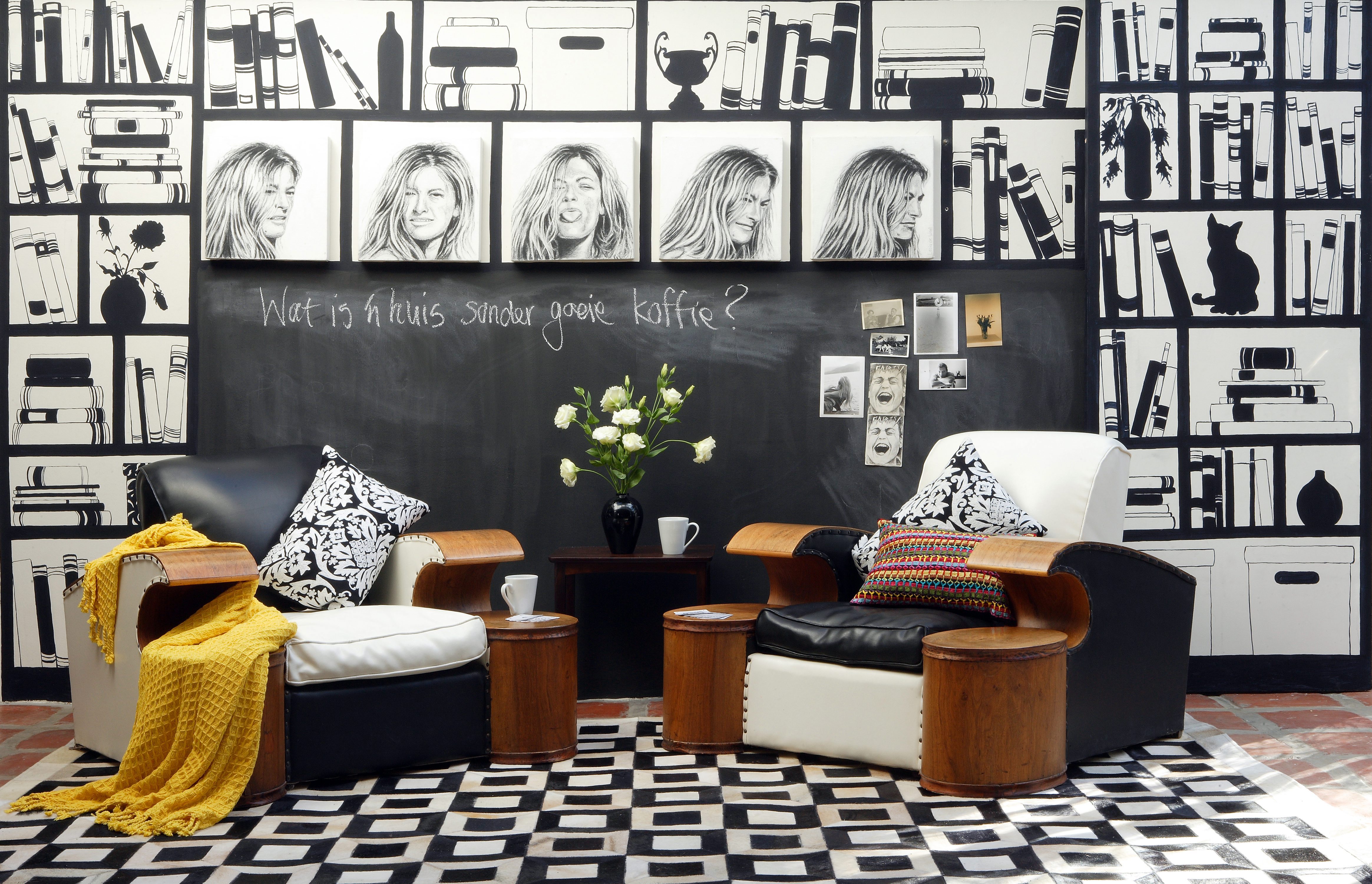 The Mural
The shelving on the wall and blackboard were painted then charcoal portraits were added for a funky library feel. Recreate the look by copying the designs of books, trophies, animals and flowers pictured below left.
Materials: The blackboard was painted with Plascon's Blackboard paint. For the library wall design you need high-quality paint that is durable and washable – we used Galeria Black Acrylic, available in tubes from art shops. The portraits were done with charcoal on canvas but laminated black and white prints will work as well.
De Waal Art will print the mural onto wallpaper for you at R398/m² (excluding delivery) and you can commission portraits there too (prices on request).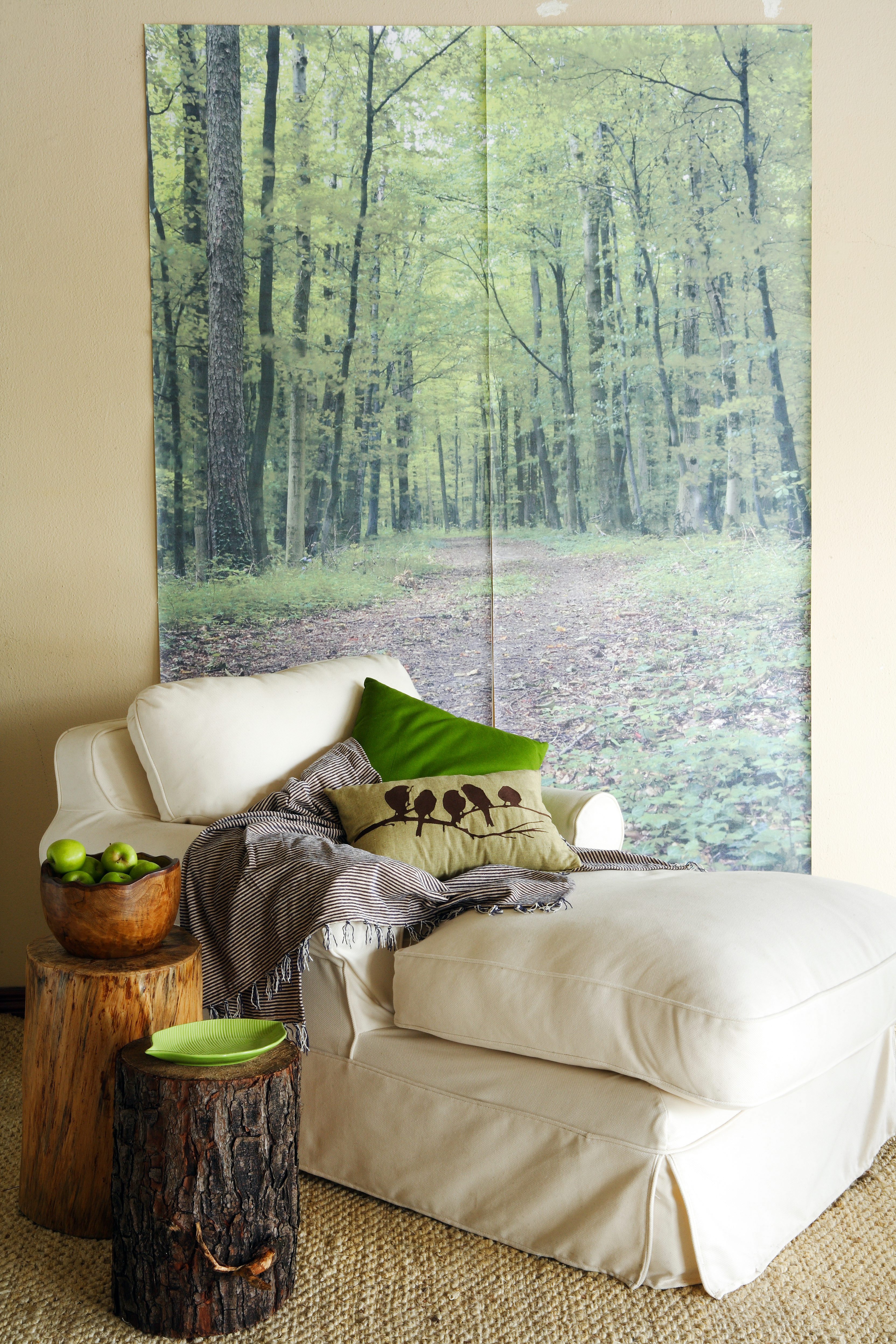 The bigger picture
Bring the outdoors into your home with a photograph of a beautiful landscape such as this one of a forest reproduced on wallpaper. Choose a favourite photograph or an image from the Smart Art website and have it printed onto fabric, canvas, wallpaper, vinyl or floor tiles. Create a focus wall with your chosen artwork in a size that works for the room. Our two panels are about 2 x 1,5 m each and cost R349 a square metre at Smart Art.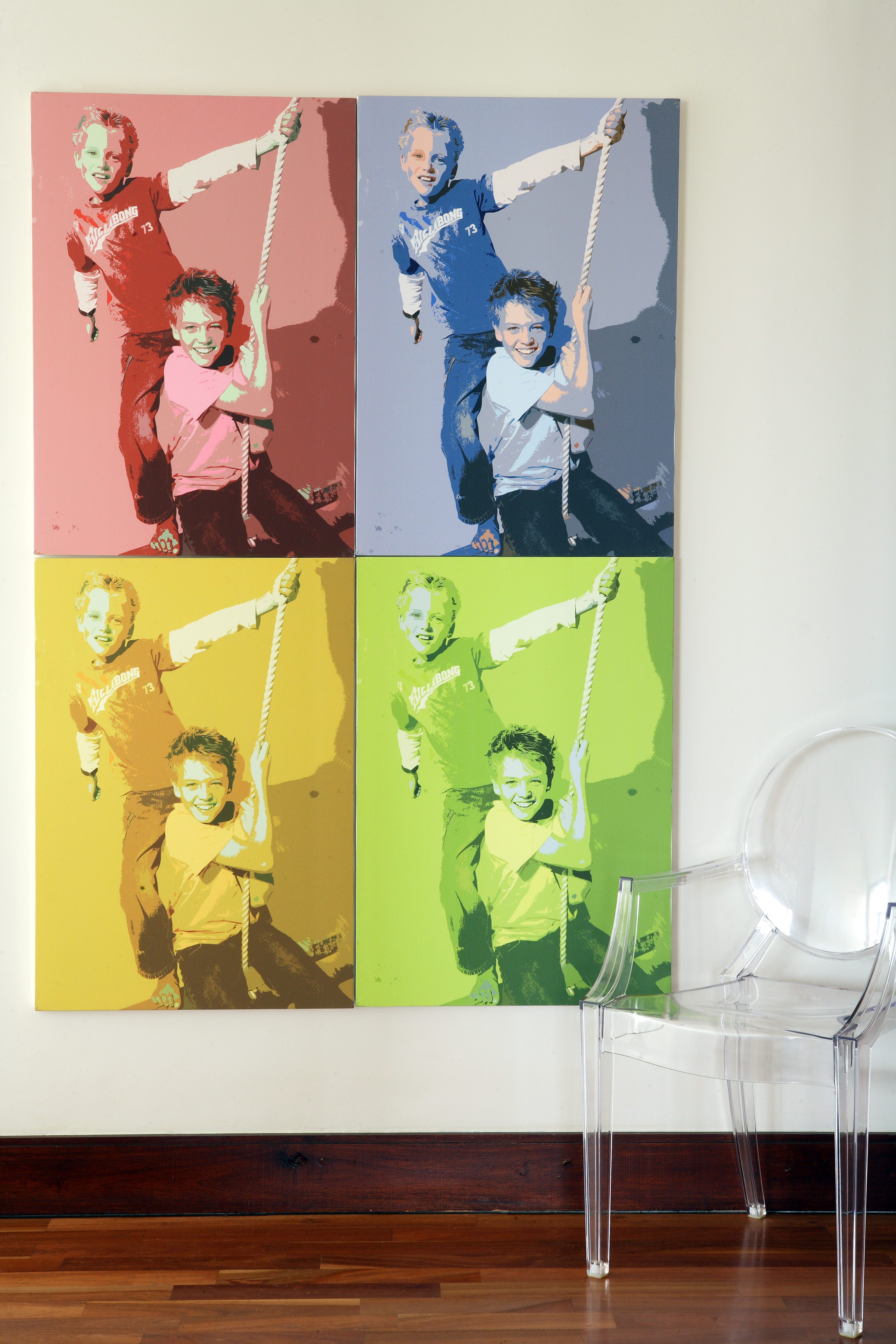 Kids on canvas
Turn your family snapshots into works of art in the style of Andy Warhol. You'll need the help of a computer boffin to create these artworks or have them done at a digital photoprint shop such as Fotofirst or Grandformatdigital. The original photograph was given a posterised effect in four colours using the computer program Adobe Photoshop. The photos were then printed on canvas at a digital photoprint shop. Each print was blocked on a wooden frame. Finish with a protective coat of varnish.
Credits
Referenced from Gallo images / YOU Magazine