Make an oversized letter on your wall with string art. Ours is on a wooden board, but you can also do it directly onto the wall.
Materials you will need:
letter template with dots for nails marked on it (use ours as an example)
16mm Supawood board (ours is 1 800 x 1 300mm)
paint roller and enamel paint in the colour of your choice
knitting yarn, string or thread in the colour of your choice
hammer and nails
A4-sized sheet acetate
marking pen
superglue
masking tape
ruler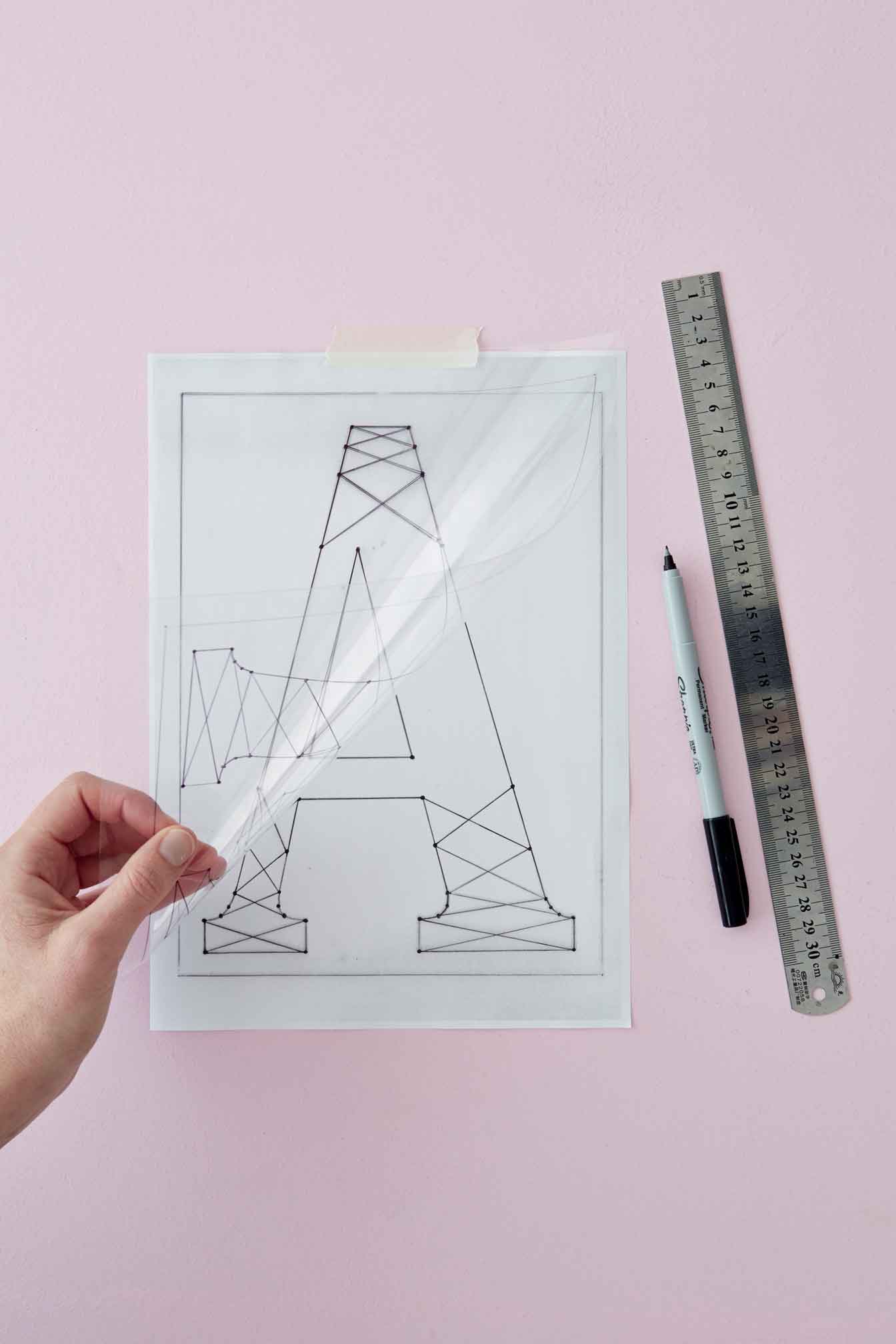 Step 1
Stick the a4 sheet of acetate with masking tape on top of your letter template and trace the template with the marking pen onto the acetate.Make sure the template is complete on the acetate, with dots on all the corners and in the curves. Place the acetate with the template to one side.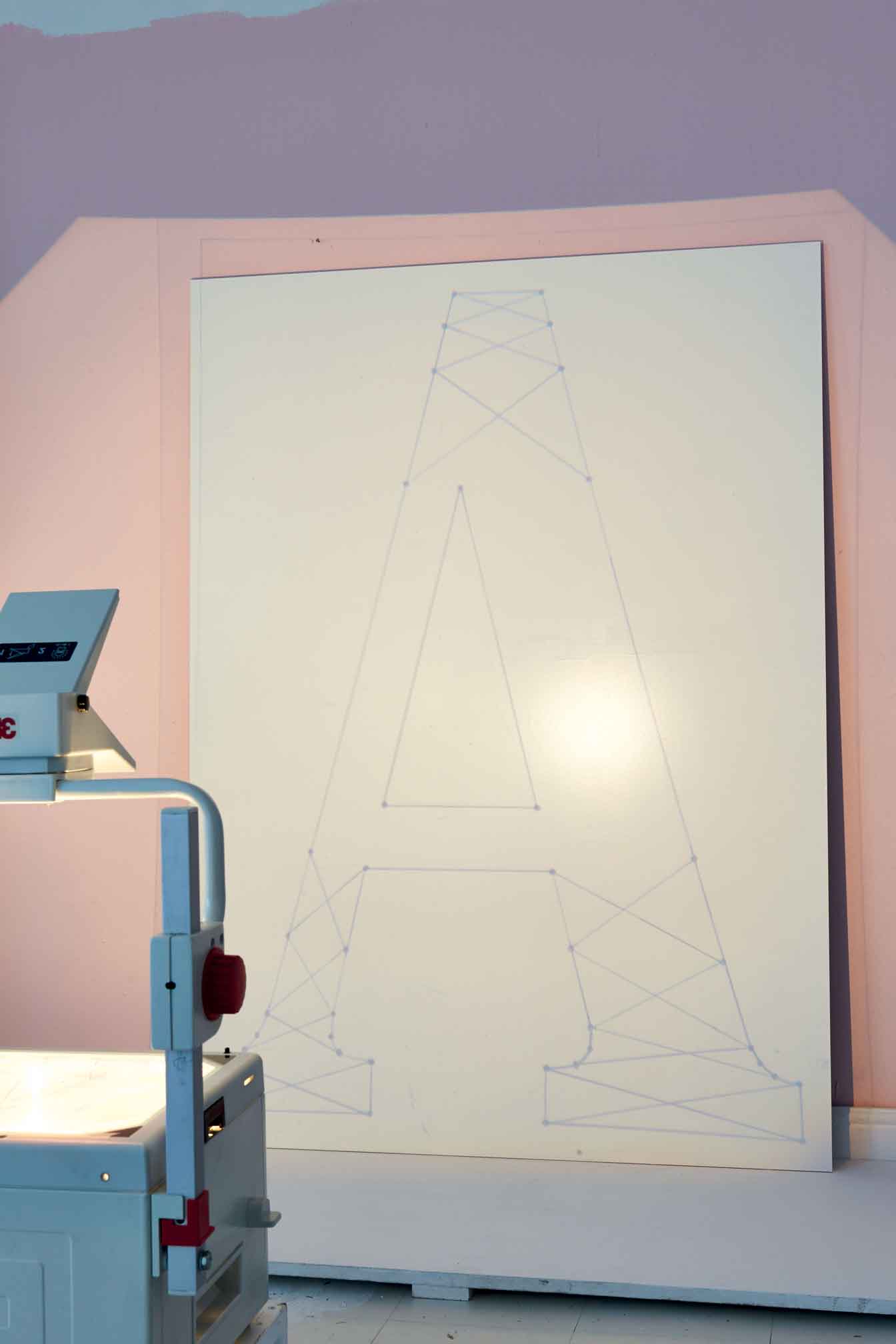 Step 2
Paint your board with two layers of enamel paint and stand it against the wall once it is dry. Place the sheet of acetate on the overhead projector and project the template onto the board. Alternatively, you can mark and measure it out directly onto the board if you don't have an overhead projector.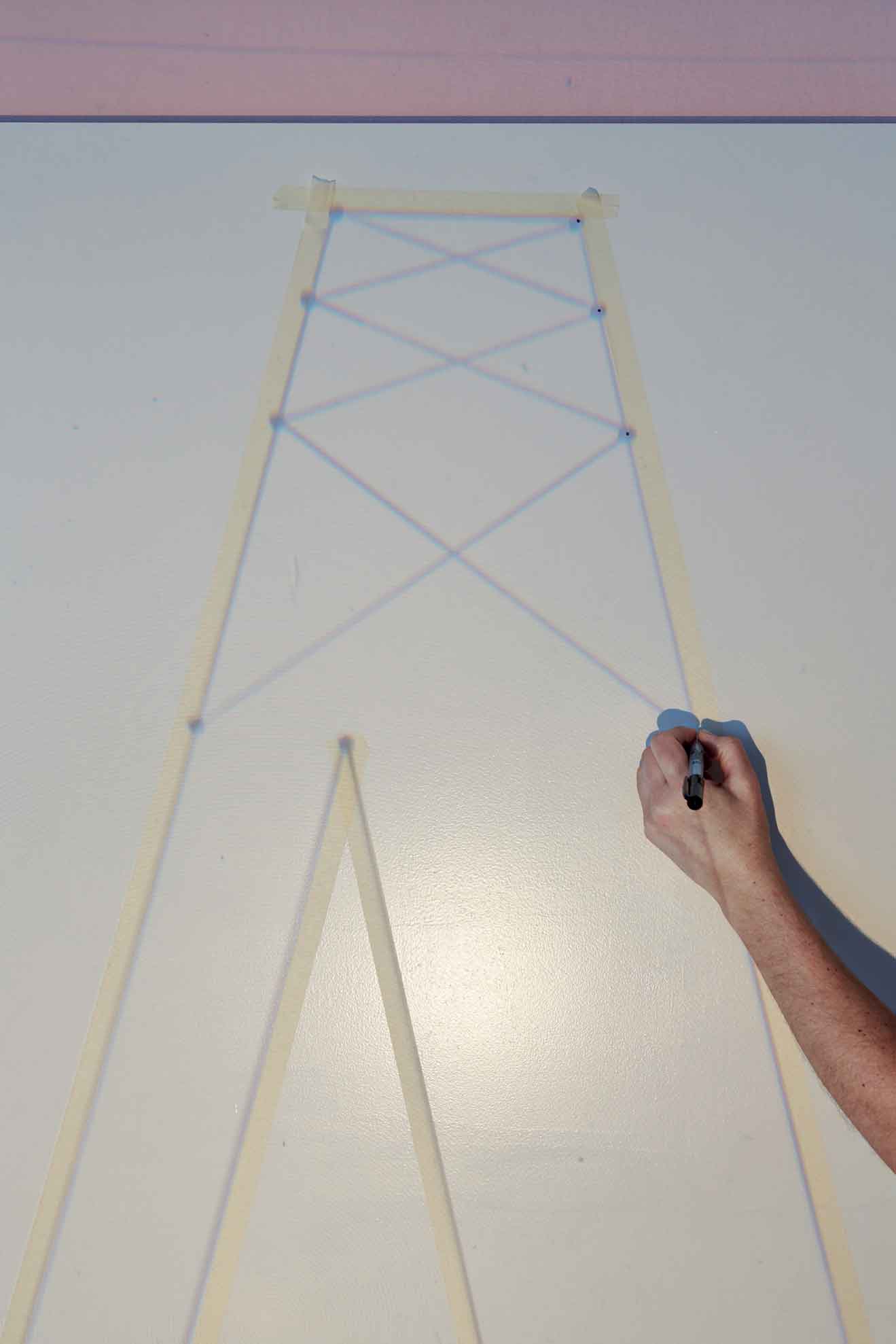 Step 3
Stick masking tape all around the outline of your projected letter and mark the dots for the nails on the masking tape. Switch the projector off.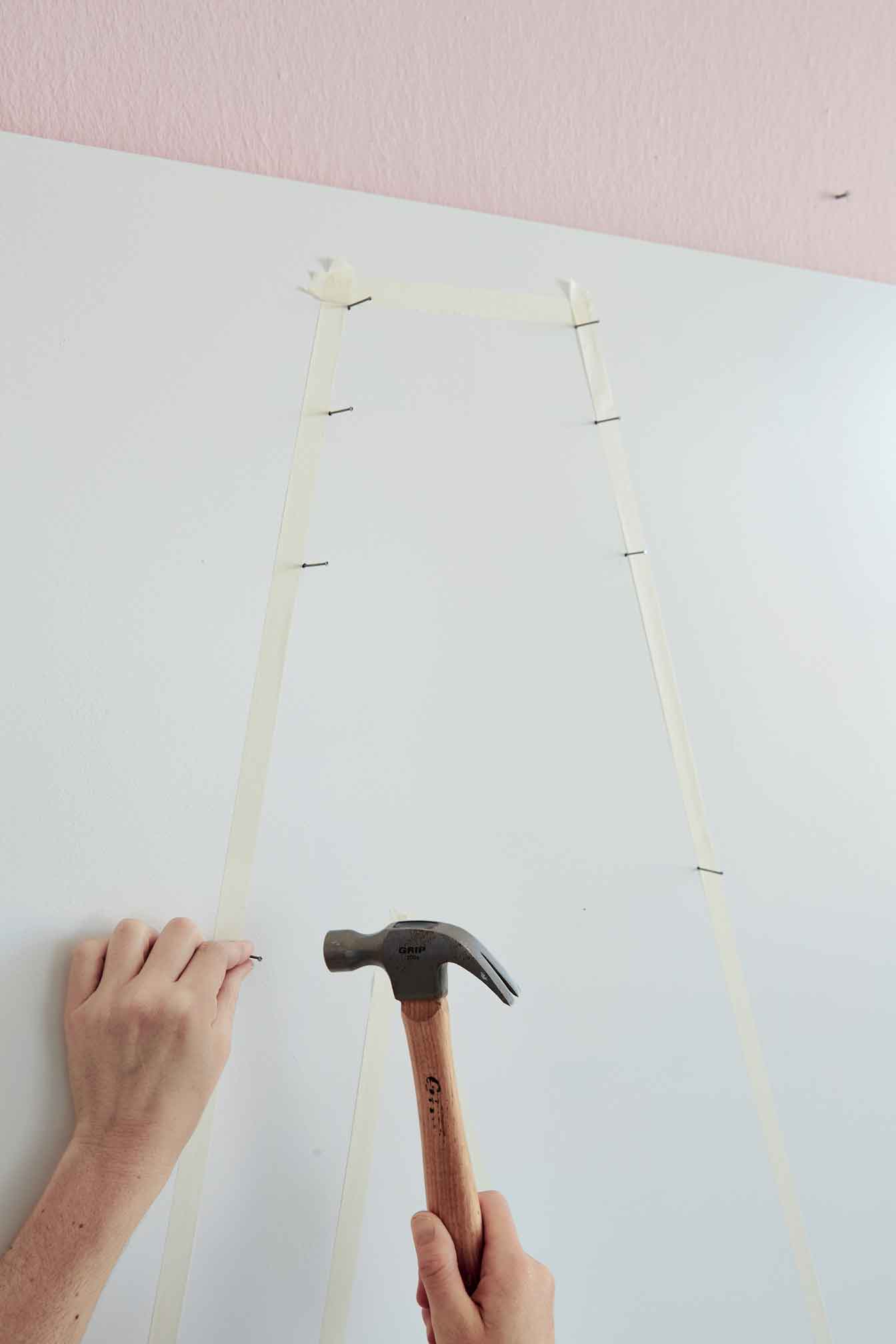 Step 4
Hammer in a nail at each dot. Remove the masking tape once you have finished.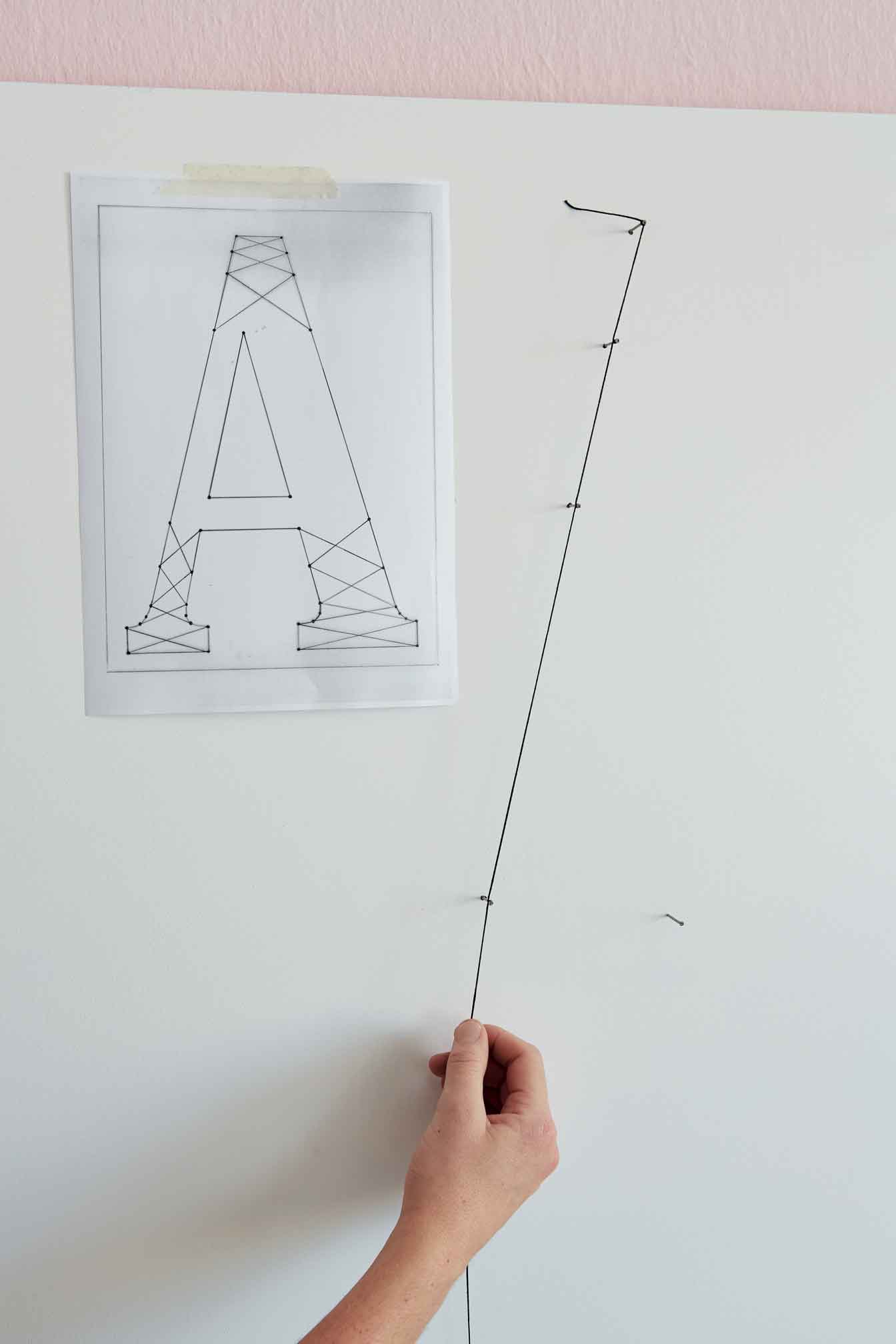 Step 5
Keep the template on hand and use it as a guide to tie string around the outline of the letter. Tie the end of the string with a double knot onto the first nail and turn it around the next one and the next one. Continue in this way until the outline is complete. Finish off with a double knot and cut off the end of the string.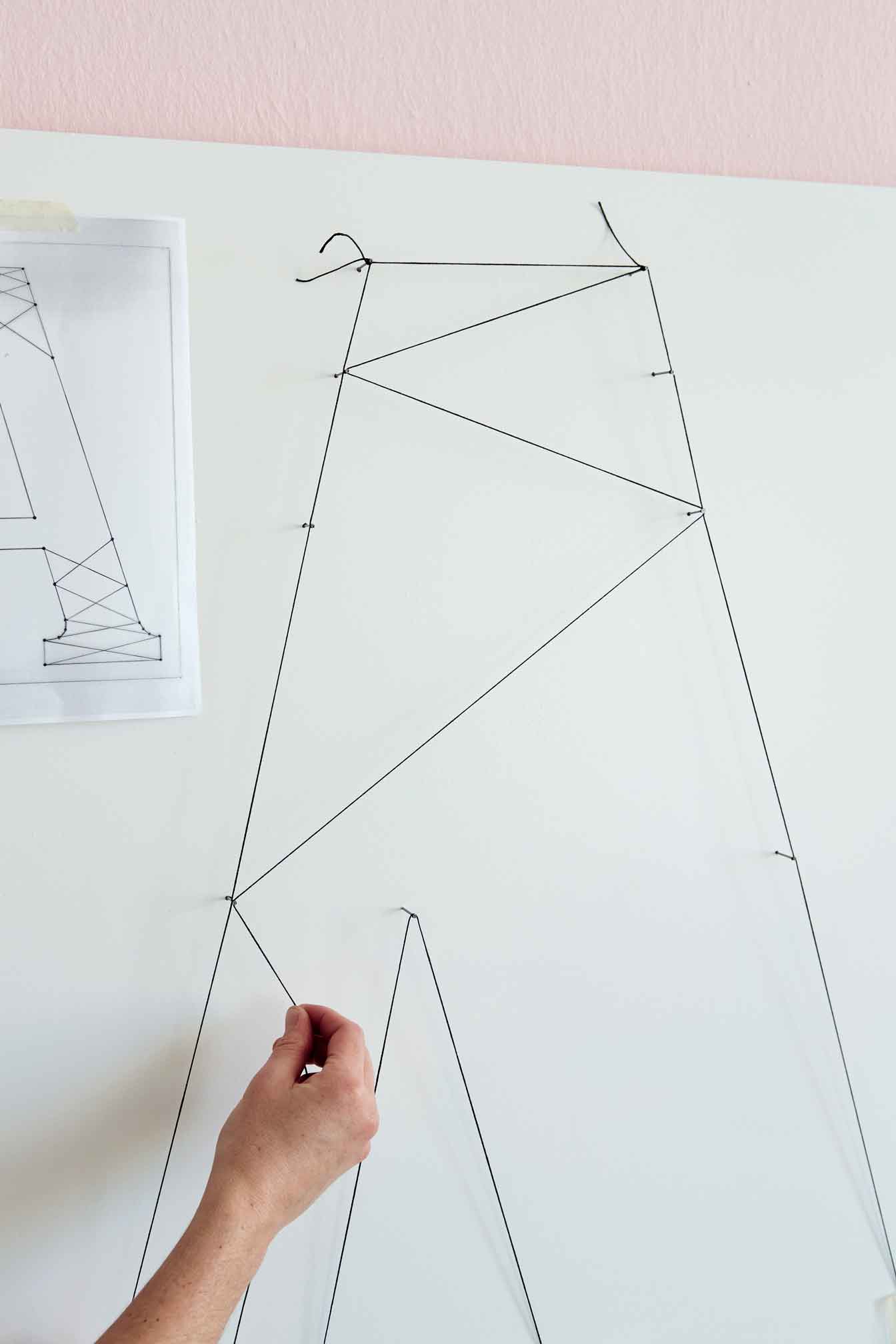 Step 6
Now complete the inside of the letter according to your template. Start and finish with a double knot again. For definition we tied a second layer of string. Apply a drop of superglue to all the knots and cut off the ends of the string at the knot. Stand the board up against the wall.
Credits
Referenced from Gallo images / IDEAS Magazine