Haidee Muller's melamine nightmare is now a contemporary space where she can cook up a storm!
Colour for Cupboards
A big fan of colour, Haidee has tackled various projects in her home using Annie Sloan paint; luckily, it can be used on melamine so the kitchen cupboards were easily transformed in Aubusson Blue. The existing cupboard doors were given a sleek new look with trims and new brass doorknobs, while the cupboard doors above the hob were removed to create open shelving for a light and airy feel. The edges were painted in Annie Sloan's Duck Egg Blue and a splash of English Yellow creates an element of fun.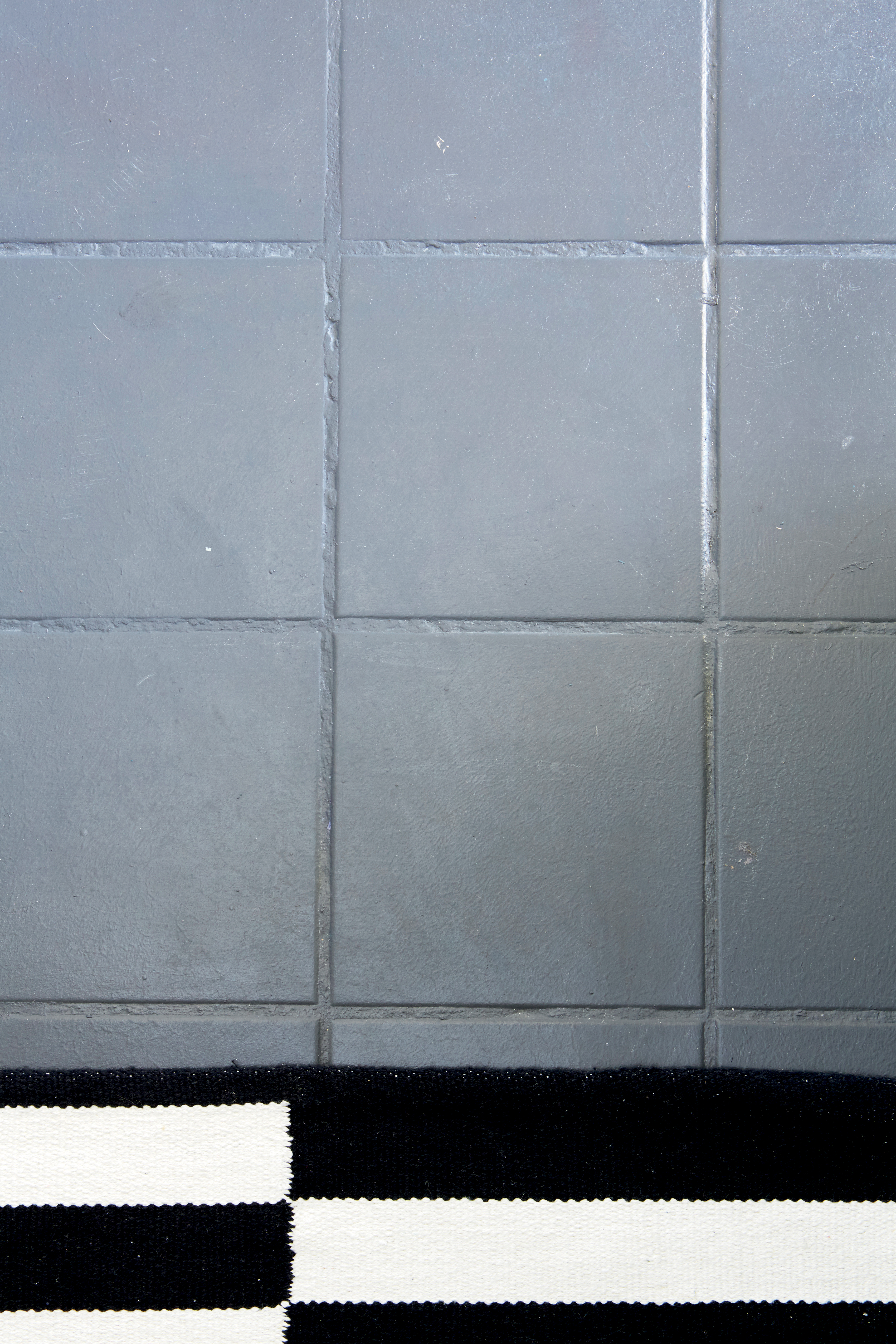 Floored
Painting a tiled kitchen floor is generally not recommended, nor is it a permanent solution. However, Haidee really wanted a change and paint, once again, proved to be the answer for a quick fix on a tight budget. Fired Earth's Ultra Pave in Dynamo creates depth as the charcoal floor allows the cupboards to be the hero of the kitchen.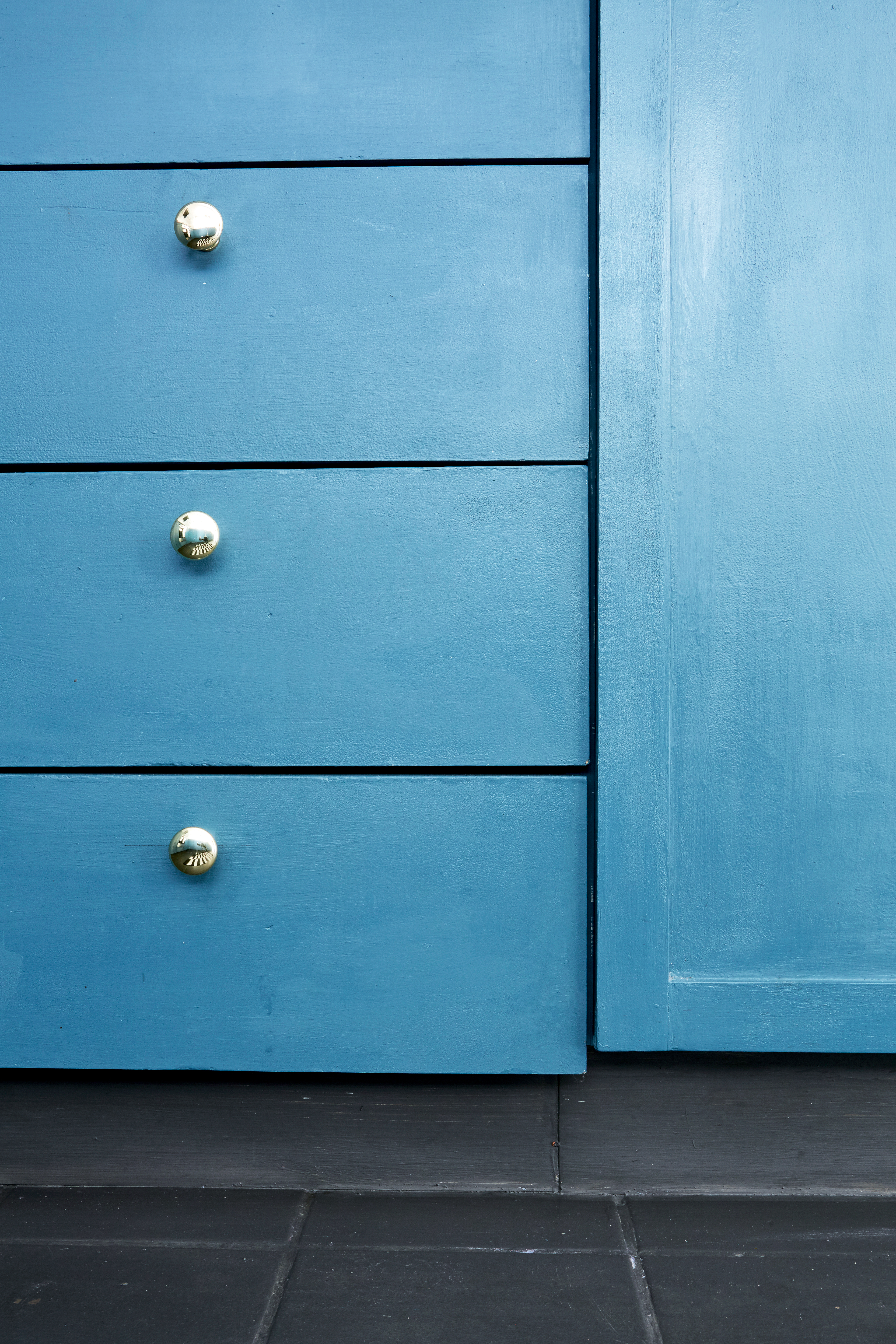 Paint melamine cupboard
Start by taking off all the doors, then wash the cupboards thoroughly to get rid of dirt and grime.
Although it's not necessary to prime or sand surfaces before applying Annie Sloan paint, a universal primer for melamine was applied and then the doors were given a light sanding with coarse sandpaper to ensure that the paint took to the smooth, melamine surface.
For the trim on the doors, a pine cover strip (38mm) was cut to size and then set in place with glue and nails.
Paint your first coat before sanding the doors again using water paper.
After a second coat, seal with a product such as Sabre Stoneseal.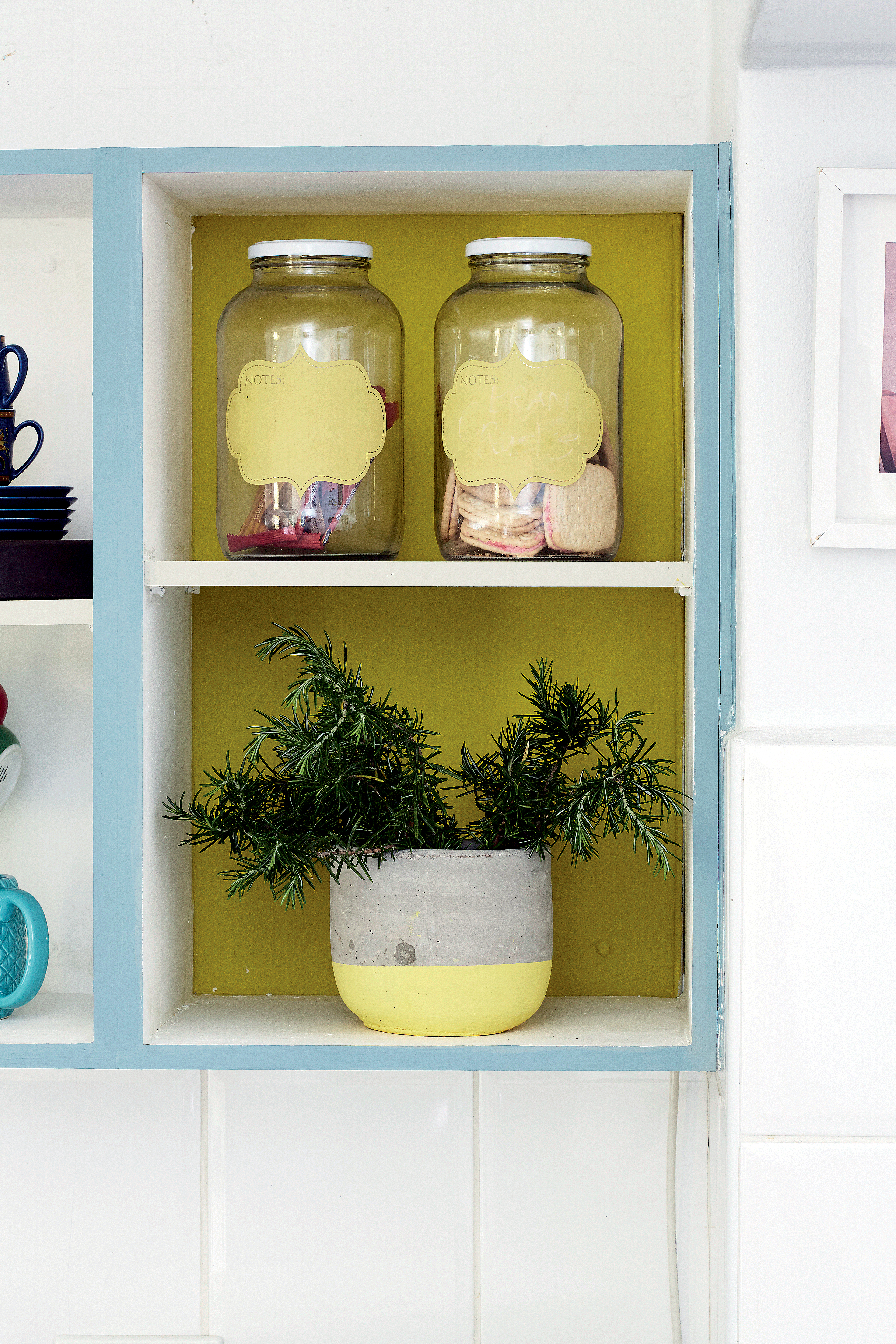 Shelves
The shelves have been painted in Annie Sloan's Duck Egg Blue on the edges while a pop of English Yellow on the inside adds a zesty touch.
Credits
Referenced from Gallo images / Home Magazine