Revamping your kitchen? Create a unique island for your kitchen with a reclaimed door and old pallets.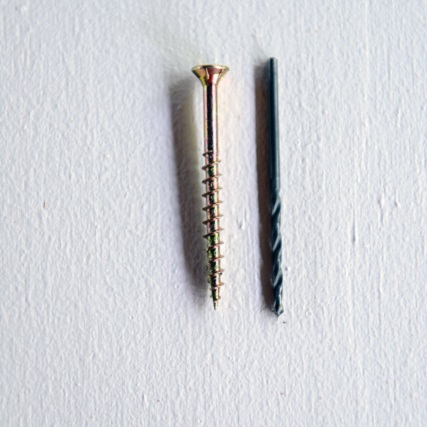 Materials you will need:
old door
69 x 69mm pine (legs)
22 x 94mm pine (frame and shelf supports)
22 x 44mm pine (fixing strips and shelf supports)
handle
wood glue
50mm chipboard screws (to fix pine joins)
2 x 100mm swivel or fixed castors with plate fitting
120 grit sandpaper (to sand pine filler)
wood filler
paint
paintbrush
drill and pilot drill
tri-square
jigsaw
pencil
measuring tape
screwdriver
spade bit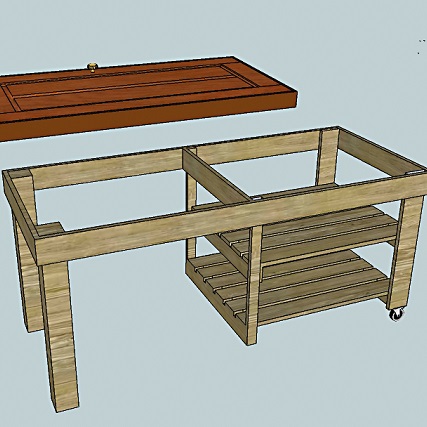 Notes
We stripped and remade the pallets to accommodate the size of the worktop.
We painted all the new timber with a mixture of 1 part brown PVA and 5 parts water to match the old pallets.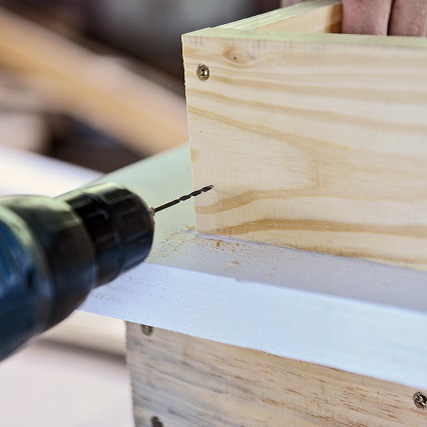 Step 1
Measure the door; using the 22 x 94mm pine, make the base frame 50mm smaller than the door all round. Mark using a tri-square and cut with a jigsaw. Then glue, drill pilot holes (the same size as the shaft of the screw) and screw together.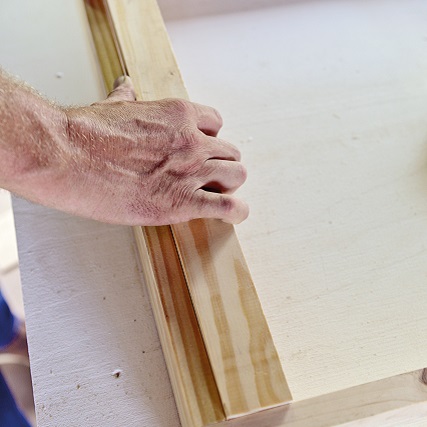 Step 2
Glue and screw the supports (using 22 x 44mm pieces) inside both ends of the frame; this is where the door will be secured.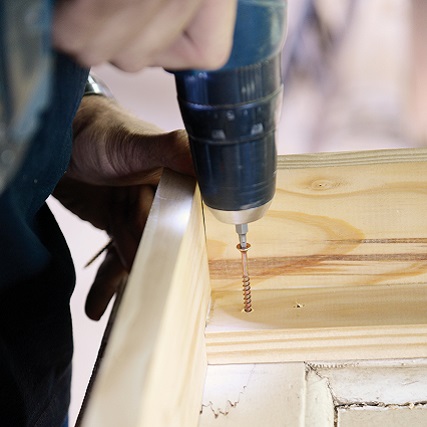 Step 3
Screw the frame to the door.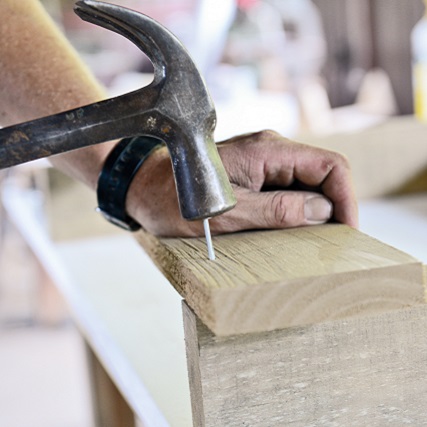 Step 4
Make your pallet shelves' width according to the inside size of your frame, minus the thickness of the shelf supports (44mm). The length of the shelf is dependant on seating space or storage space required.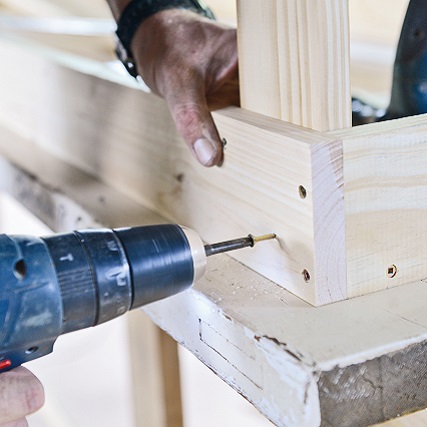 Step 5
Secure your shelf supports inside the frame, remembering to subtract the height of the castors.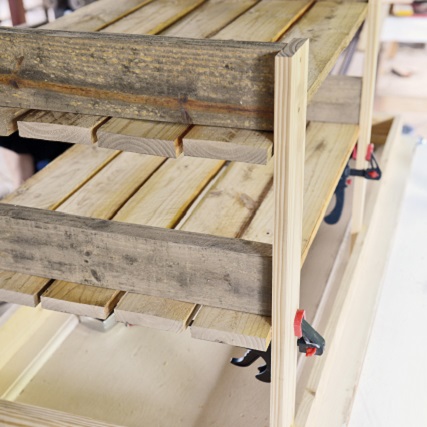 Step 6
Install the pallet shelves using glue and screws.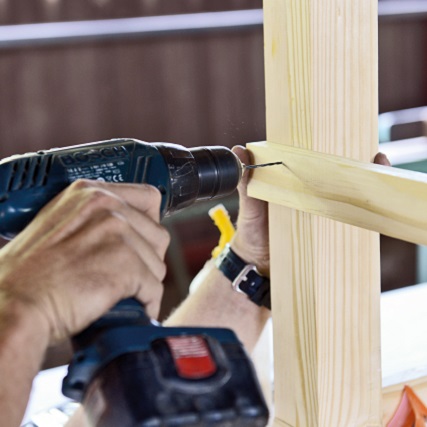 Step 7
Fix the 69 x 69mm legs in position and secure the handle support.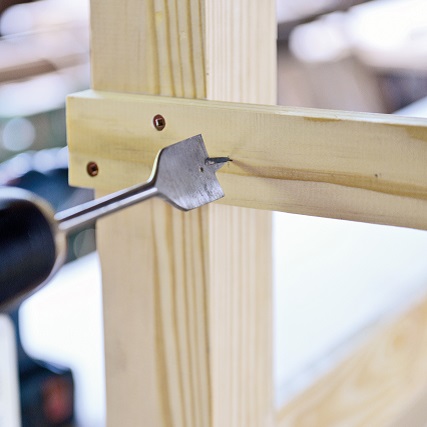 Step 8
Drill a hole for the handle using a spade bit.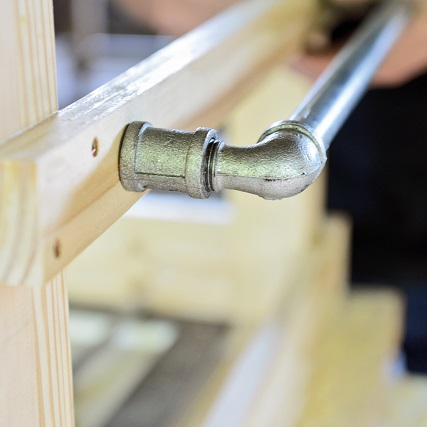 Step 9
Secure with flat nuts from the back.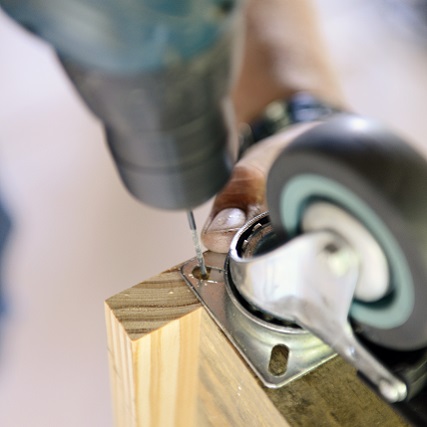 Step 10
Fix the wheels in position. To finish, fill all the screw holes, then sand and paint in the colour of your choice.
Pallet perfect
Now your pallet kitchen island stand is complete!
Credits
Referenced from Gallo images / Home Magazine