Make use of some cornicing, a splash of metallic paint and a lick of dark wax, and you have an antique mirror frame.
Materials you will need:
Mirror (ours was 60 x 40cm)
Masonite cut to 10cm longer and wider than your mirror (ie 70 x 50cm)
Fired Earth Liquid Metal – Pure Graphite
Fired Earth dark wax
Cornicing of your choice
Oil-based plaster primer
Mitre box and saw
Pattex FT101
Tape measure
Pencil
12mm or 25mm paintbrush
Lint-free cloth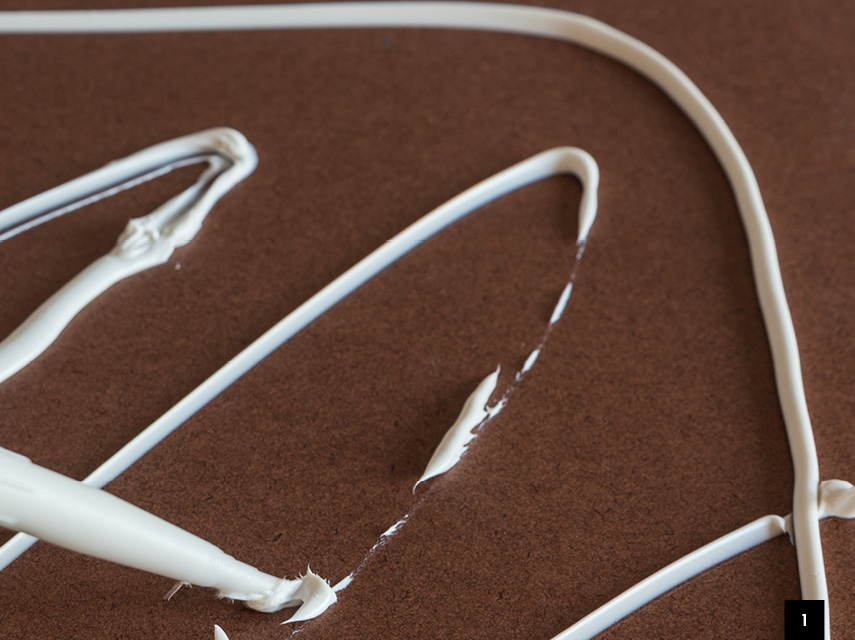 Step 1
Mark up the position of the mirror five centimetres from the edge of the Masonite backing board. Apply FT101 to the Masonite in thin lines. Press the mirror into place and leave for 24 hours. If you spill any FT101 on the mirror, wipe it off with a damp cloth.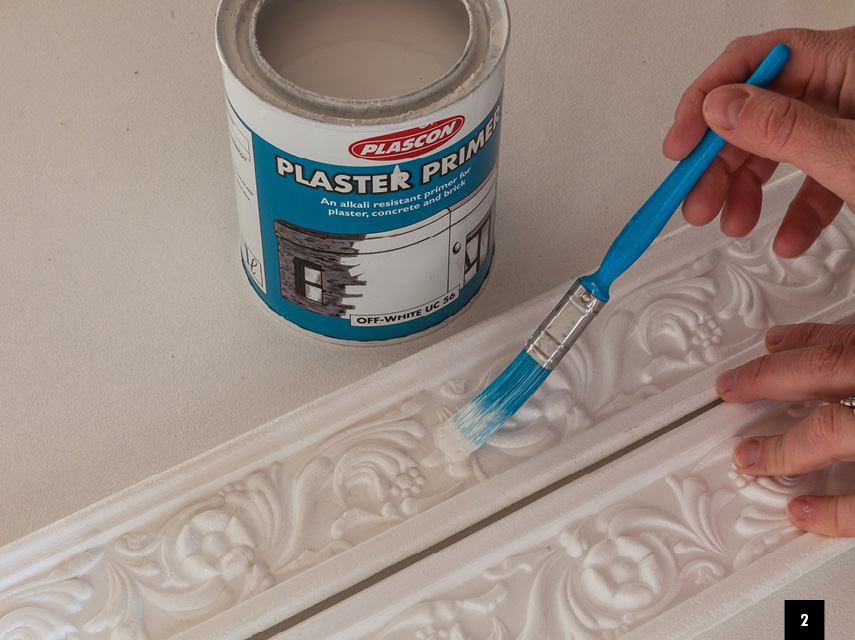 Step 2
Prime your cornices on both sides using an oil-based plaster primer. This is essential to prevent the paint eating into the cornice material.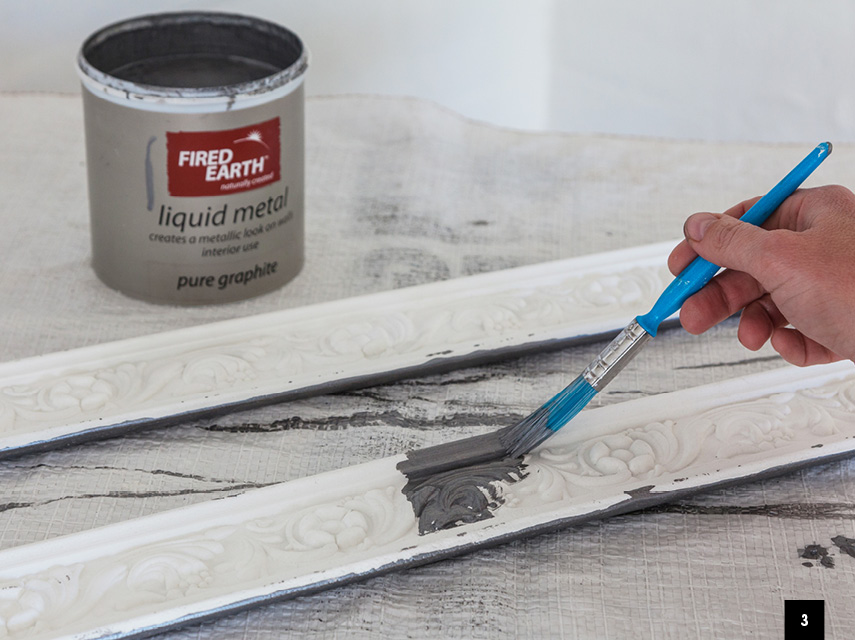 Step 3
Once the primer is dry, give two coats of Fired Earth Liquid Metal. We used a steely grey called Pure Graphite. Use a small brush and work the paint into the pattern of the cornicing, being careful not to create puddles of paint in the nooks and crannies. Allow the paint to dry completely in between coats.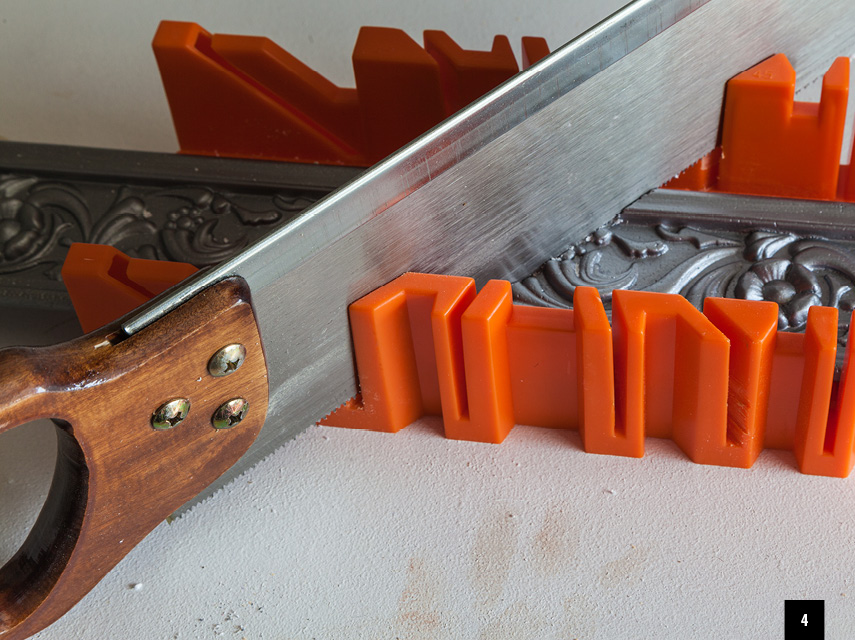 Step 4
Measure and mark up your mitre cuts, allowing for the cornicing to overlap the mirror by about 0,5 to one centimetre. Using a mitre saw or mitre box and saw, make your 45-degree-angle cuts.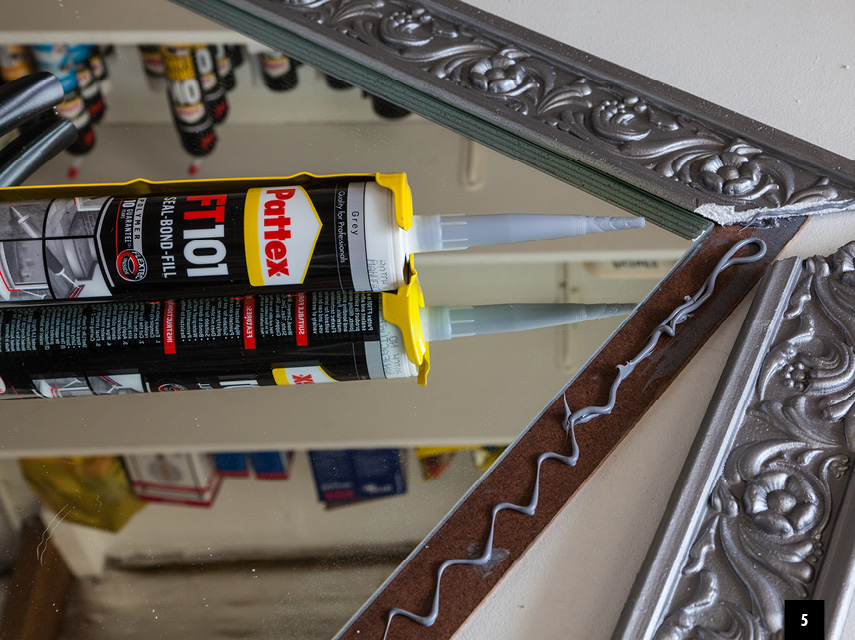 Step 5
Glue the pieces of the frame together using Pattex FT101. If you don't have a colour match you can touch up once the sealant is dry. Allow 24 hours for the sealant to set and dry completely.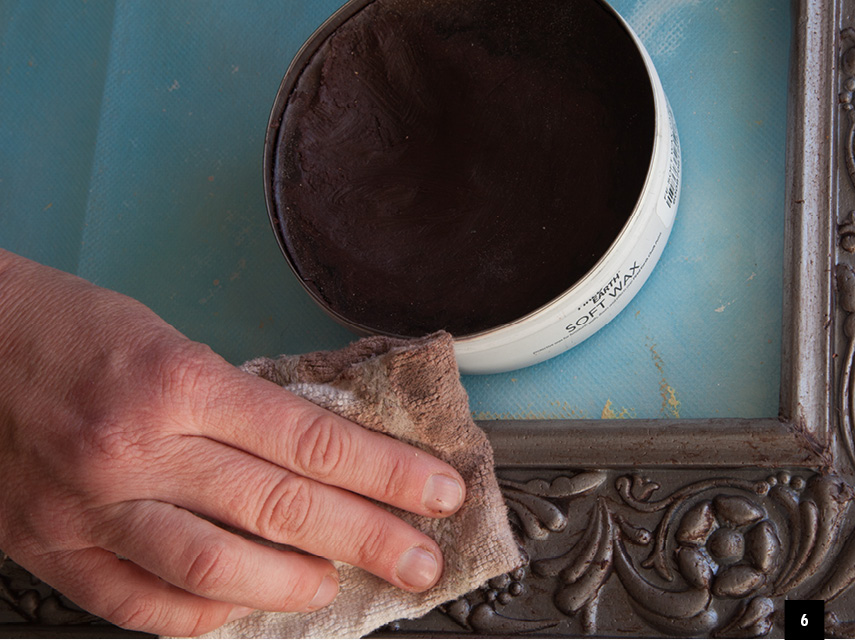 Step 6
Take a lint-free cloth and rub Fired Earth dark wax into the pattern. Allow the wax to dry overnight, then do a second waxing. You can be generous with the wax – the more you put on, the more of an antique effect you'll get. Once dry, you can attach picture hangers to the back of the Masonite and hang your mirror for all to admire.
Top Tip: Make sure you use the correct strength of picture hangers for the weight of your mirror. If it's a large one, slotted hangers are best.