Paint your own wall panels. 
Make a room look taller with vertical panels. It's easy to do with just two paint colours.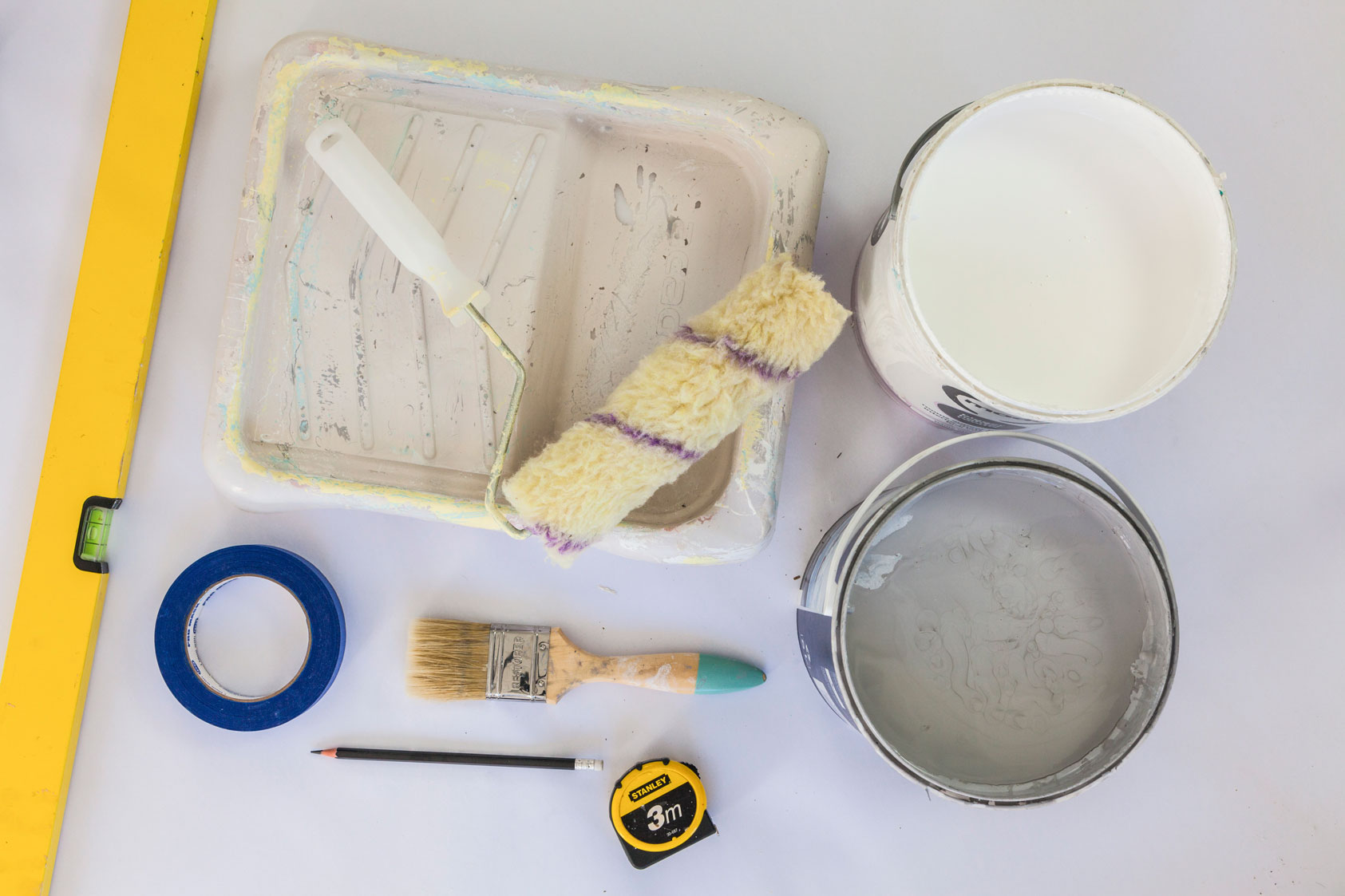 Materials you will need
Spirit level
Pencil
Painter's tape
Roller and tray
Drop sheet
50mm paint brush
Two contrasting colours of acrylic paint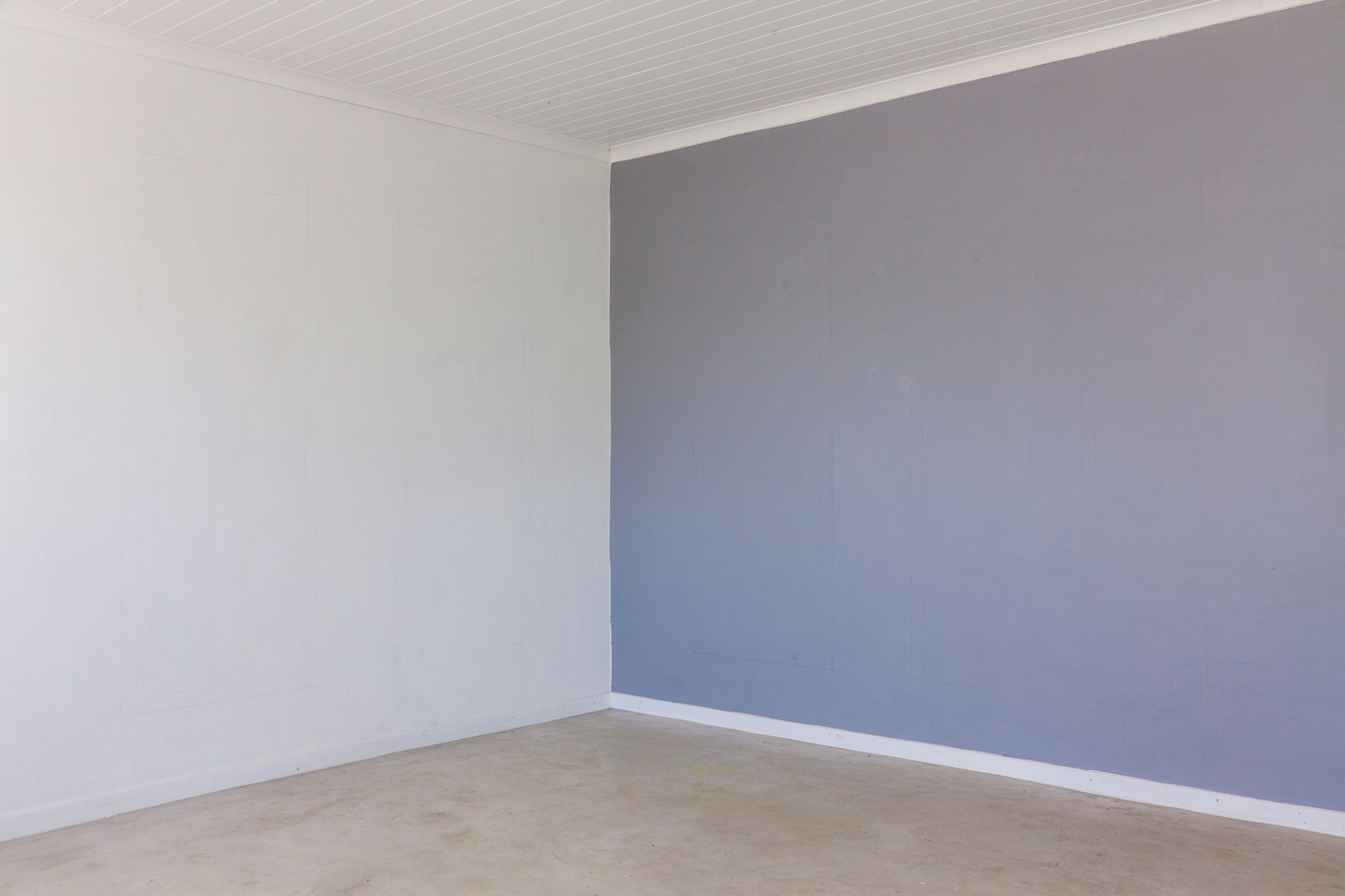 Step 1
Paint two coats of the base colours of your walls. In this case we used white for one wall and Dulux Truly Scandinavia for the other.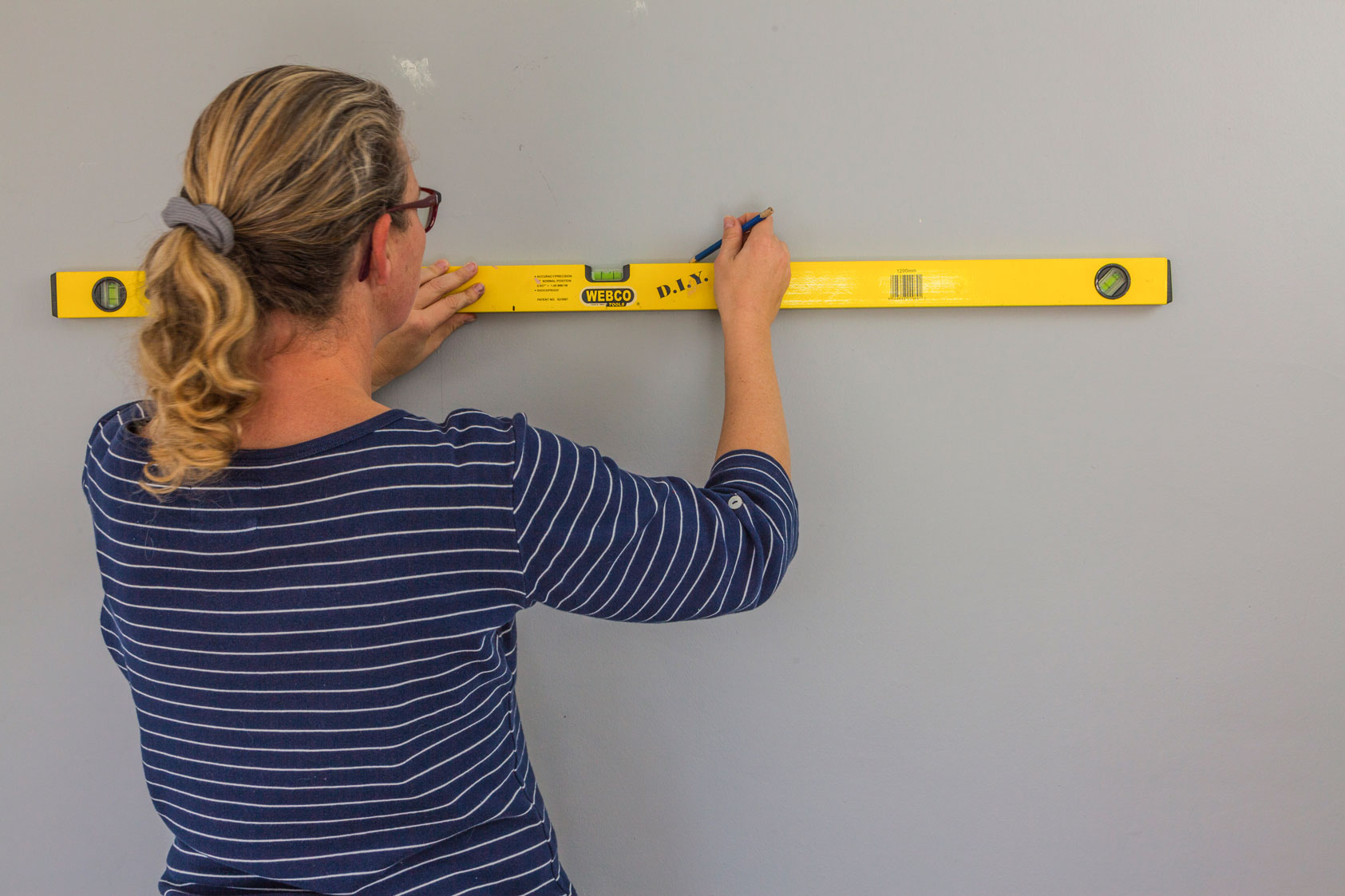 Step 2
Mark up the dimensions of your rectangles. This will vary depending on the proportions of your room. Our panels are 300 mm from the floor, 350mm apart. The width is 600mm and height 2100mm. Use a spirit level. Ours was 50mm wide, so we made life easy and marked both sides of the spirit level to give the width of the outer panel.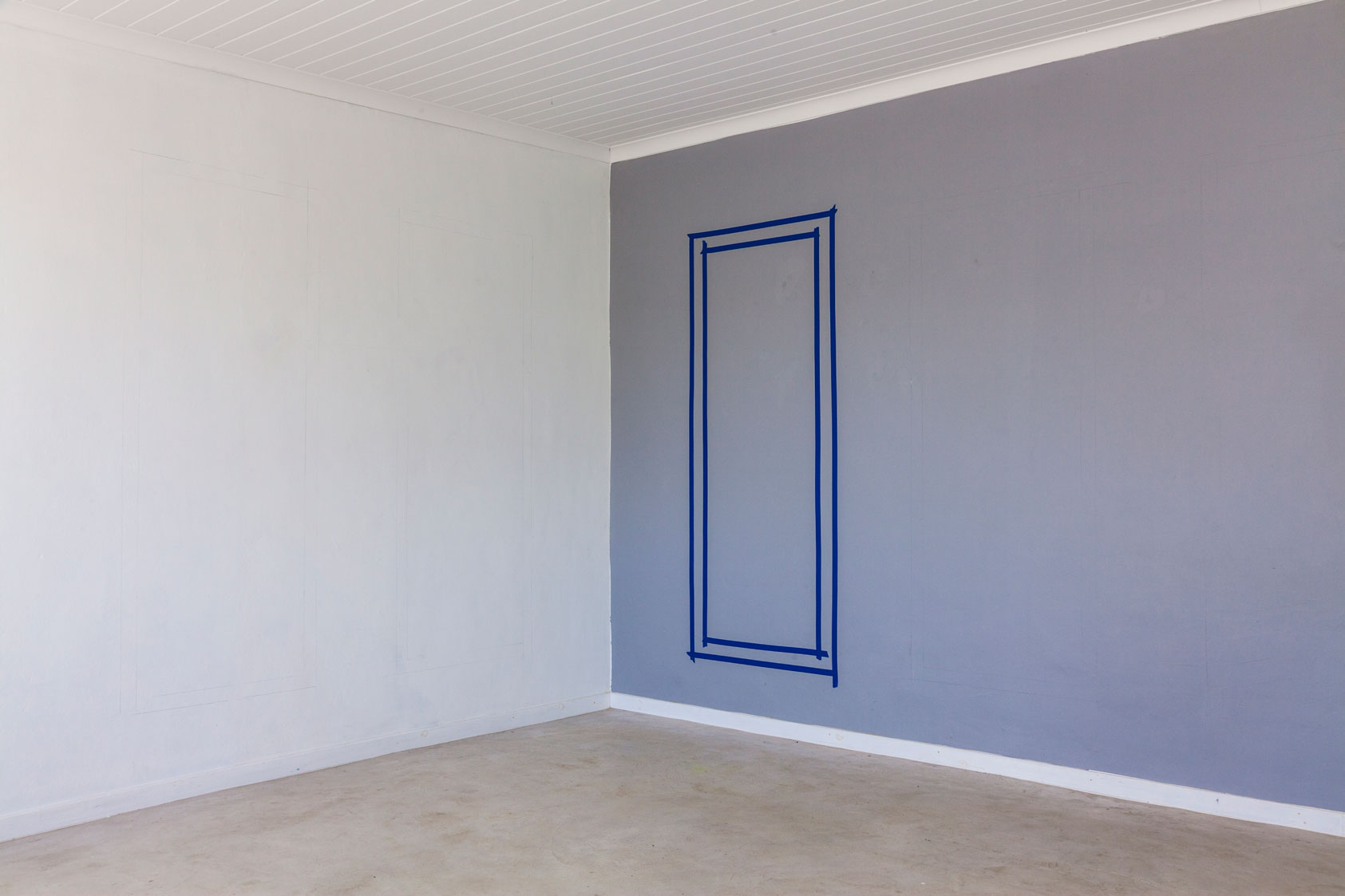 Step 3
Mask off your panels with painter's tape. There are two lines, one that follows the outside edge of your spirit level, the other following the inside edge of your spirit level.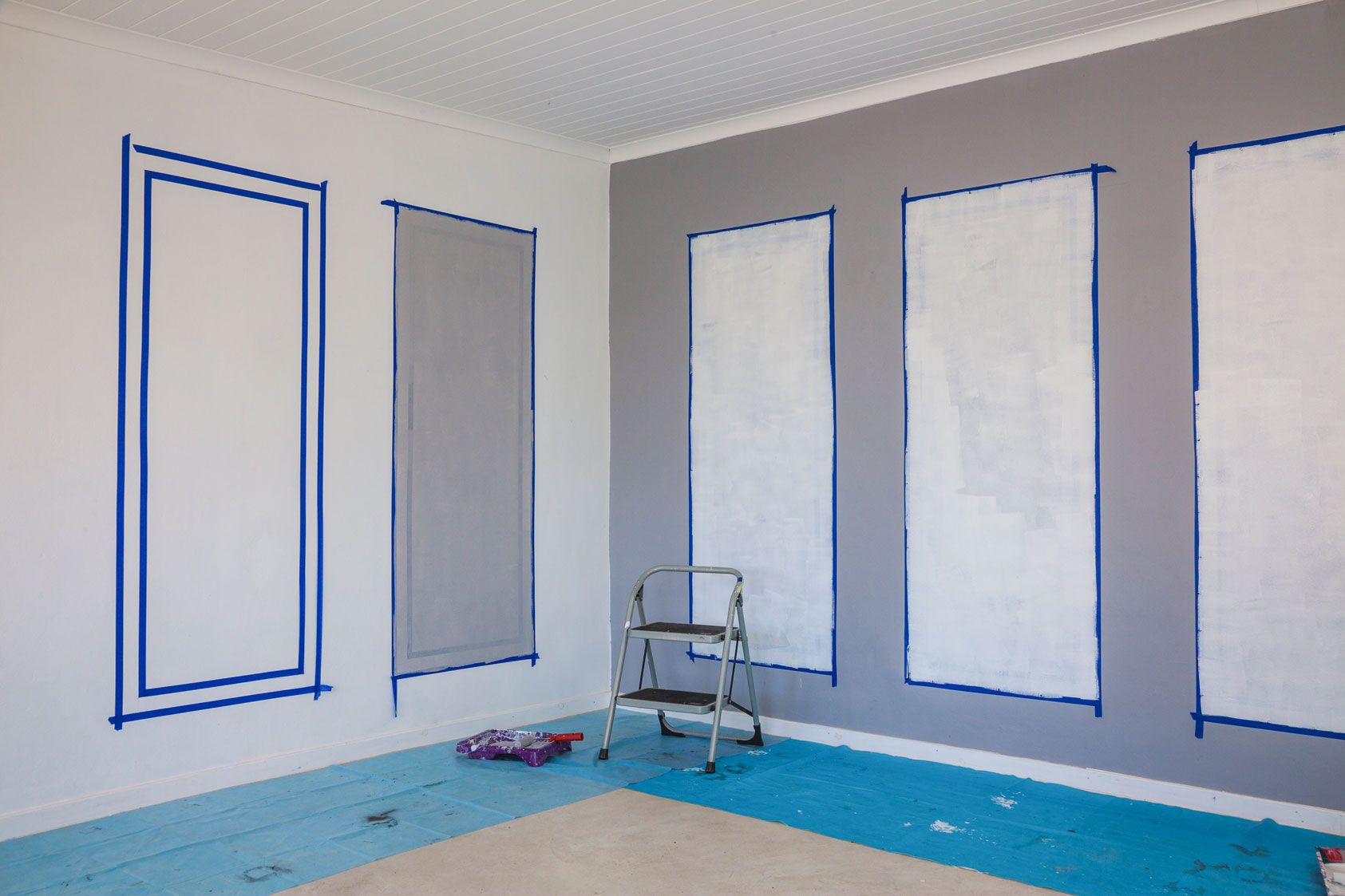 Step 4
Fill in the panels with two coats of the contrasting colour. On your white wall, paint grey, and on the grey wall, paint white. Allow to dry between coats.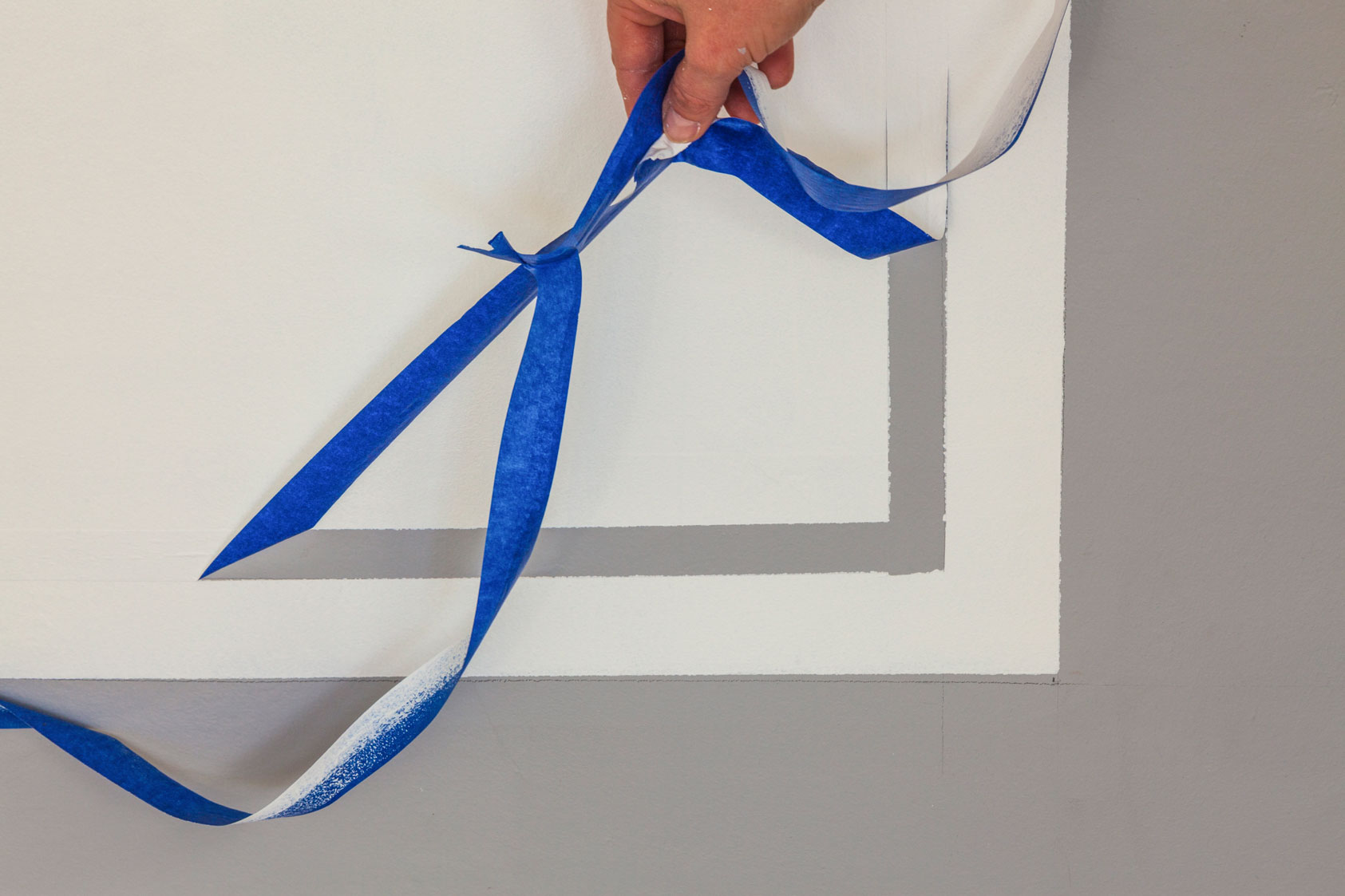 Step 5
Carefully peel off the tape to reveal the panel pattern.
Step 6
Once the paint is completely dry, carefully peel off the painter's tape to reveal your beautiful chevron pattern.