We spruced up two drab wardrobes to create tidy and trendy storage.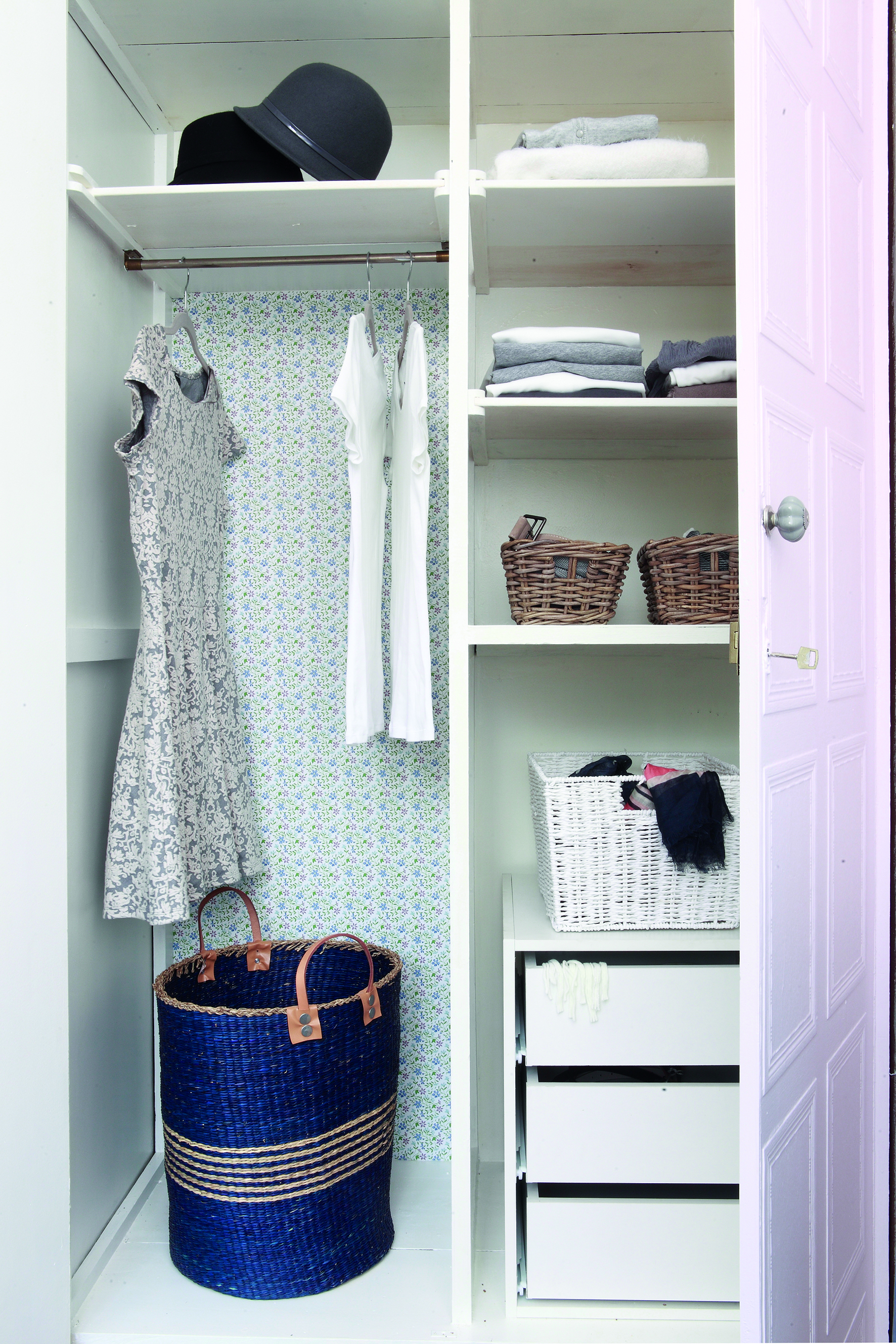 Step 1
We sanded the wardrobes inside and out and primed them with Dulux Supergrip. We then painted the outside with Pearglo10RR 67/057 from Dulux. We painted the interior of one wardrobe a striking yellow Pearlglo 45YY 66/512 and inside the other wardrobe we used Pearglo white.
Step 2
We then fitted new door knobs.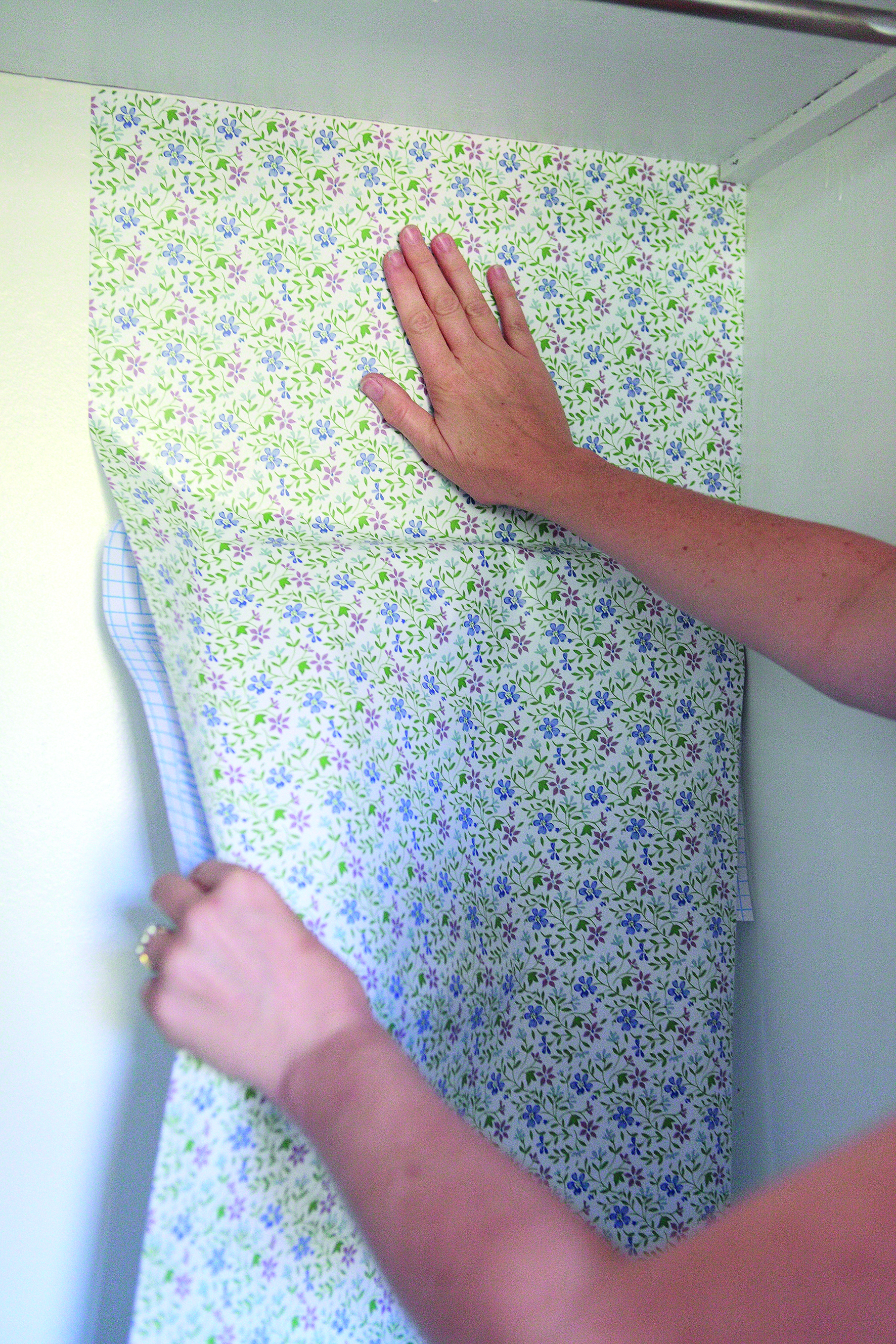 Step 3
In the white wardrobe we used floral vinyl (hg20140417mw0006). We also inserted a spacesaver 3-drawer unit to create more organised storage, and placed storage baskets inside.
Step 4
We stencilled a bold pattern on the backing board of the yellow wardrobe.
Make Stencils
Materials you will need:
Small sponge roller and tray
Stencil laser cutting R50, Good Letter Best
Repositionable spray glue R106, The Deckle Edge
Paint in the colour of your choice ‒ we used Pearglo 10BG 39/244, R142, Dulux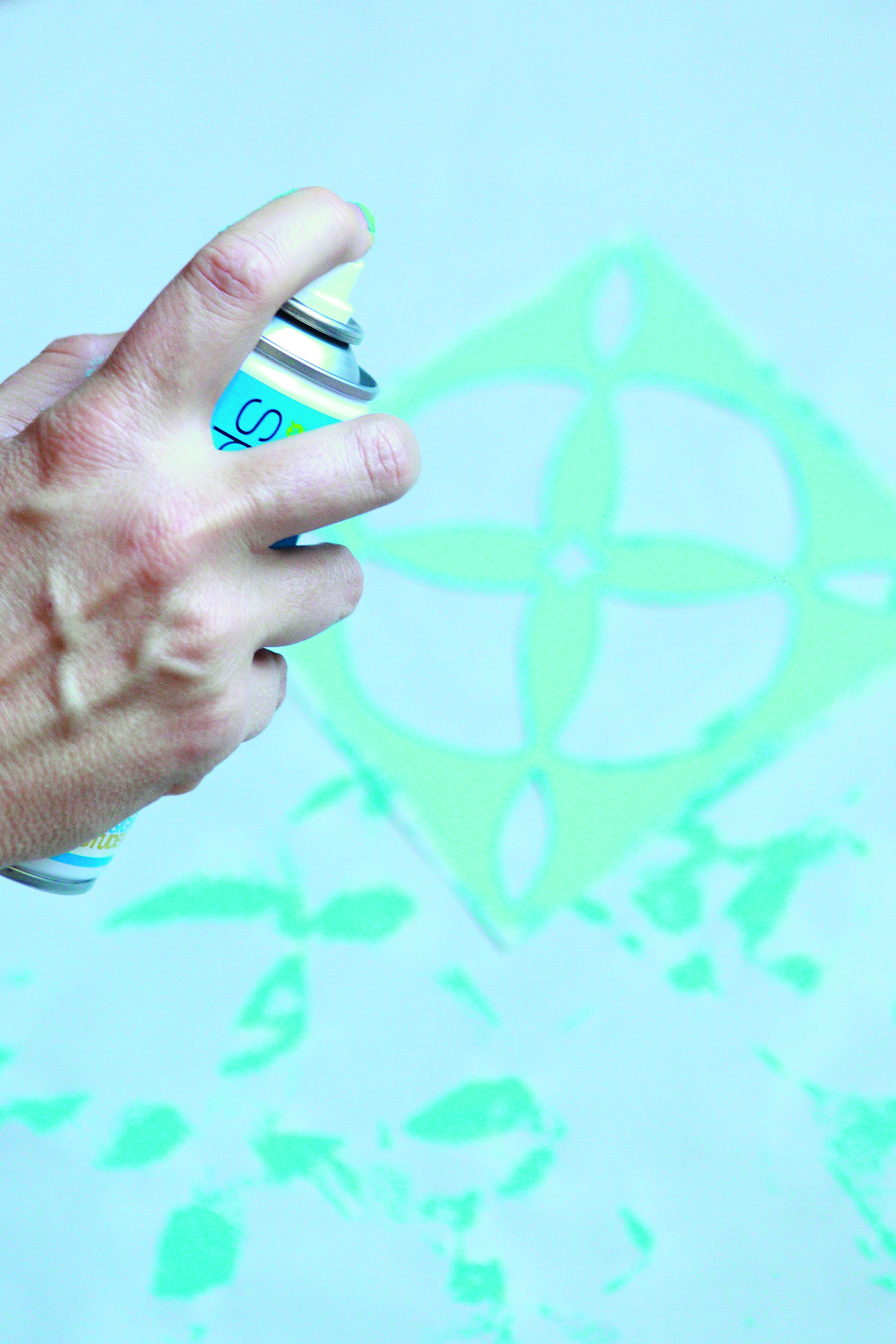 Step 1
Download the stencil design from you.co.za or design your own. We had our stencil laser cut, but you can also cut it by hand with a craft knife. Place the stencil on newsprint and spray with glue.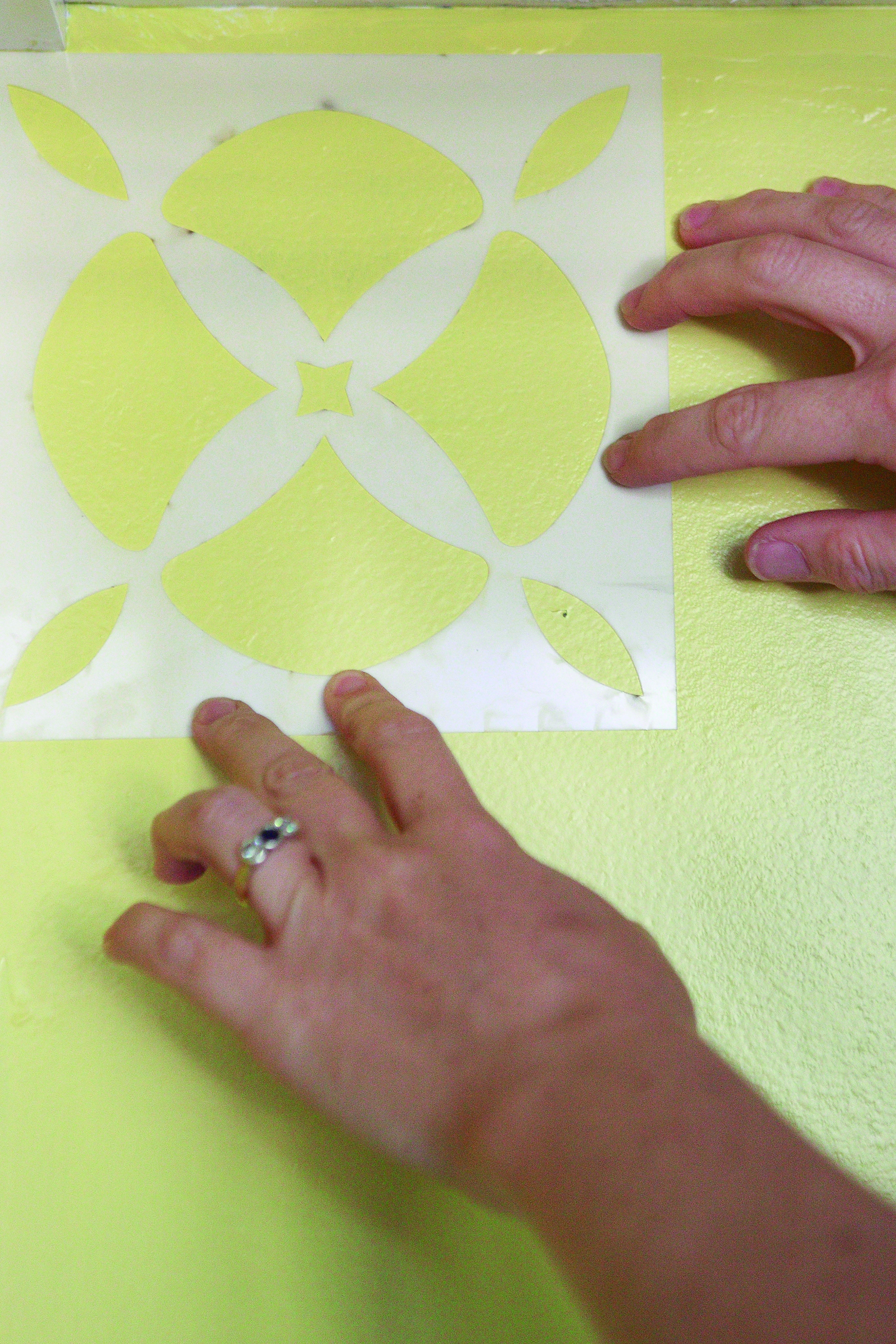 Step 2
Position the stencil in the top left-hand corner inside the wardrobe and roll the paint over the stencil.
Step 3
Move the stencil down so the top of it touches the print above. Repeat the painting. Repeat until you have finished the first row, re-applying glue when necessary. Now do the same with the next rows. Position the stencil to touch the print on its left as well as the print above.
Credits
Referenced from Gallo images / YOU Magazine