Your lawn will appreciate some winter TLC to help it face the busy season ahead. Make sure your soil is in tip-top shape and ensure it has enough nutrients to support all the upcoming growth.
FEED
It may be tempting to stop working on your lawn during winter due to the lacklustre appearance of your
lawn. However, if you put in good work during the cooler months, you can make your lawn look vibrant and healthy.
If you live in a warmer region, we recommend applying Wonder Organic Vita-Boost or for a liquid option, you can use Wondersol All Purpose to help offset the discolouration as temperatures drop.
If your lawn is greener come spring, it will return to peak condition faster.
If you are in an area of heavy frost, do not apply anything during this time.
Where soils are heavy, treat with Wonder Agricultural Lime. Mixing in some organic matter will also help restore the soil structure.
MOW
Keep grass shorter in winter, but not too short. Try to hit a height of about 5 cm or so – short enough so the possibility of disease is less likely, but tall enough so the roots are not exposed to frost.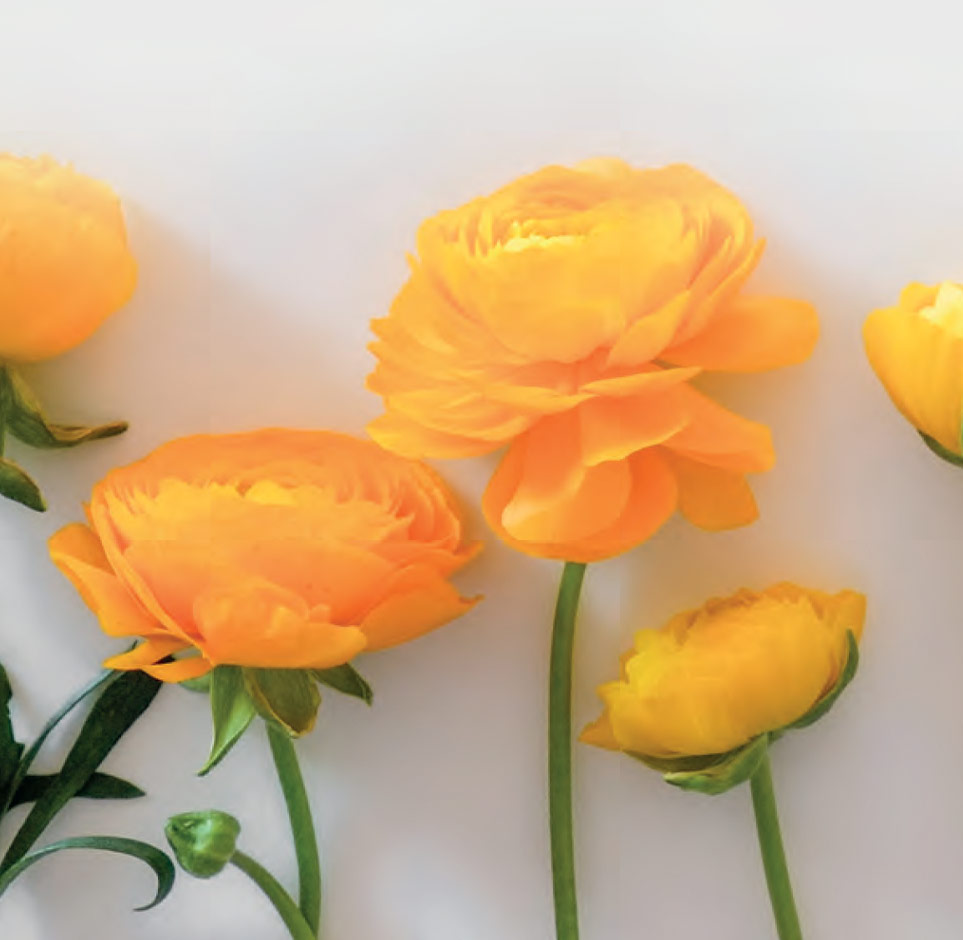 LAWN FUNGUS AND DISEASES
To reduce lawn diseases, use Efekto Lawn Fungicide 500 EC, a specialised fungicide. This solution selectively controls the most common lawn diseases like dollar spot and powdery mildew, reducing lawn disease
guesswork. This solution can be easily applied by either a sprayer or watering can.
Mow regularly to prevent a build-up of thatch and remove clippings from the lawn. Water only in the mornings, to allow the lawn to dry off during the day.
How to use
Shake product well.
Mix the correct amount for each litre of water using the provided measuring cap into a sprayer or watering can (washed before and after use).
Shake to mix thoroughly and use immediately.
Apply to the affected areas and at least 1 m around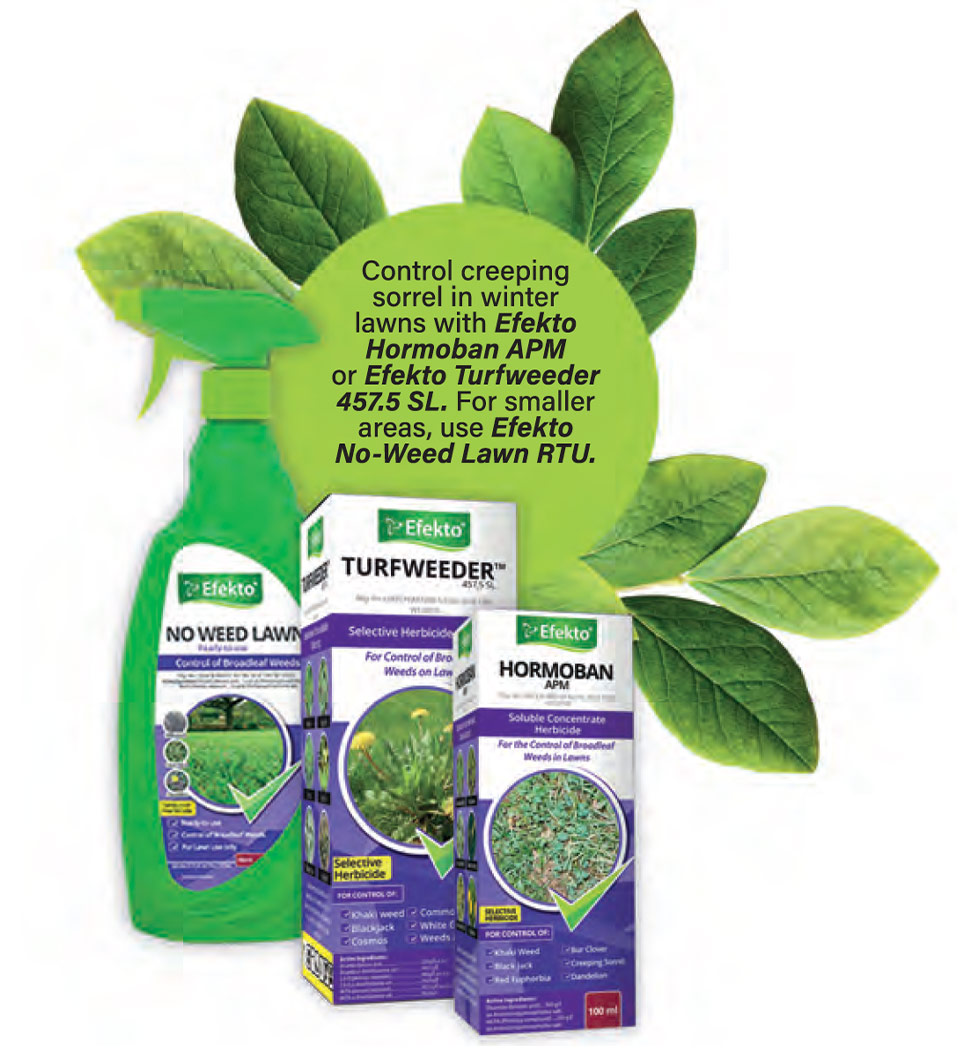 WEEDS
Looking for the right weeding solution?
Explore our weed control range to find products for established turf and paving, as well as direct weed treatments for the lawn.
Efekto Turfweeder™M 457,5 SL
A selective, hormonal weedkiller, for established lawns and will help control most of the common broad-leaved lawn weeds.
Efekto No Weed Paving RTU
A ready-to-use herbicide spray designed to control broadleaf weeds and grasses emerging between paving, along walls and fencing.
Efekto Hormoban APM
A selective weedkiller for established lawns, and will help control common broad-leaved lawn weeds.
Efekto No Weed Lawn RTU
A pre-diluted ready-to-use selective weedkiller spray for use on lawns, for control of most common broad-leaved weeds.
Efekto Banweed MCPA
Controls annual broadleaf weeds in newly planted lawns, usually about 6 to 8 weeks or mowed at least 3 times before treating.